Many infants and toddlers have their favorite toy. You know, that raggedy and forever dirty plushie or blanket without which food, sleep, bath time, or any other activity, really, are completely out of the question. But we humans aren't the only species who get attached to toys. Pets and even wild animals, too, have their own favorite toys, and much like people, they are inseparable from their precious belongings.
Needless to say, watching pets interact with their beloved plushies is beyond cute, as much like humans, they cuddle, play, and eat together with their toys and even show off their cool plushies to other animals! How cute is that? Heart-meltingly cute, we assure you. Just take a look at these 15 adorable pictures of animals and their favorite toys!
1. "When a seal at Mombetsu Land in Japan was given a stuffed, mini version of itself, it hugged the toy close to its heart & gave it a piggyback ride"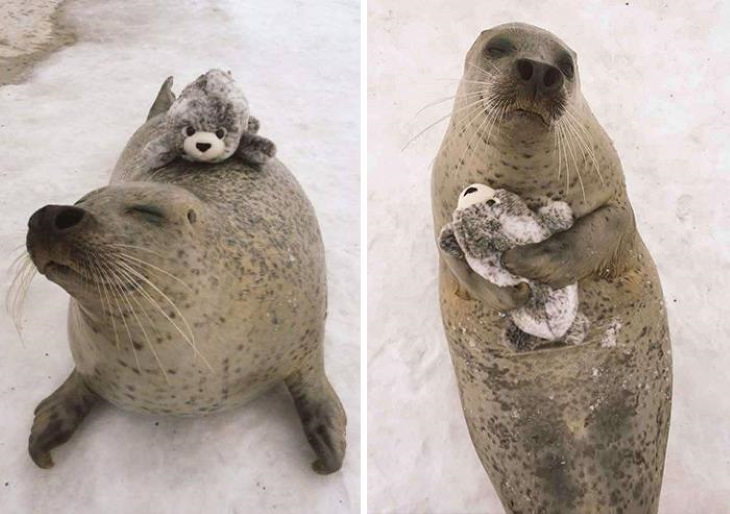 2. Surrounded by favorite toys!
3. It's cuddle time!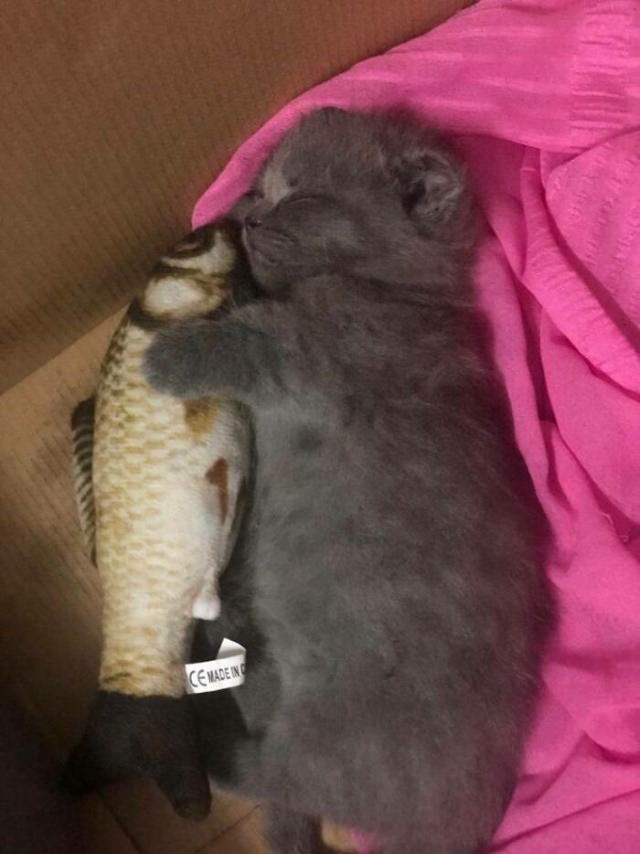 4. She finally found her favorite donut toy, and of course, she was carrying it around like this all day
5. "My old girl brings her pillow everywhere since stealing it from my daughter's toy box."
6. "Our cat Kitty Bang Bang is super proud of herself for this big catch. I don't have the heart to tell her it's not real."
7. "My dog got a new "baby" and this one is a squeaky toy. I try not to get her ones with squeakers because when she squeaks them she starts crying and nudging them to make sure they're okay."
8. The dog on the left is showing off a toy to the other dog while stuck in traffic
9. This kitten refuses to go to sleep without her mouse toy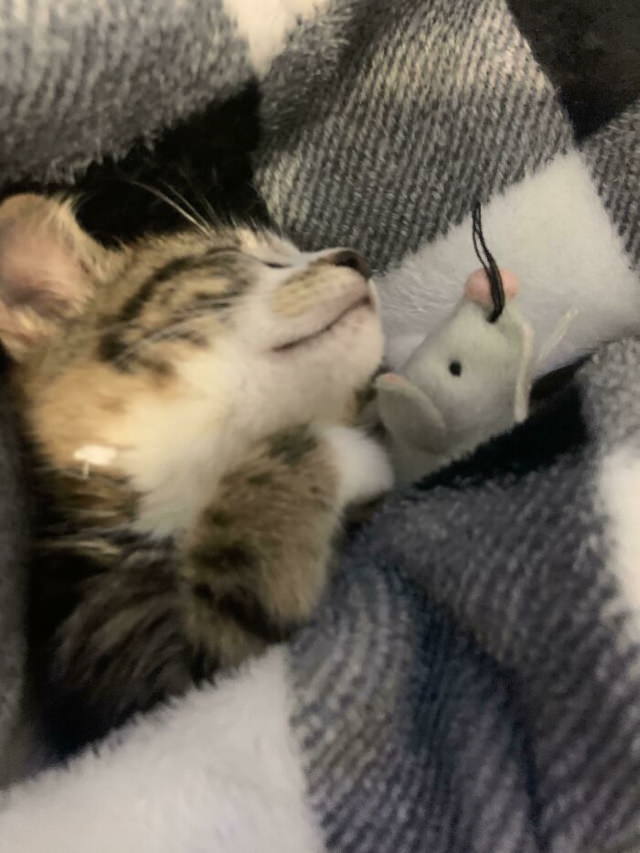 10. Fell asleep with his toy corn...
11. This unusual chew toy is his favorite!
12. "That yellow toy is his favorite! Every time he sees it, he just runs towards it and grabs it with his mouth. But now he sleeps with it."
13. The progression of how Strider the German Shepherd and his favorite plushie grew up together
14. What do you mean by "this toy is made for a larger dog"?
Share these adorable pets with those who need some cuteness in their lives!