It's been said before, but it needs to be said again. Cooking is not for everyone. Of course, some people can turn ordinary food into mouth-watering masterpieces. But then they are some who can turn a piece of bread into a pile of ash. These are some hard-workers that really tried their best at making creative culinary delights but instead ended up with a big ol' plate of disaster.
1. "Mom, come here quick! Something's gone horribly wrong with the spaghetti!"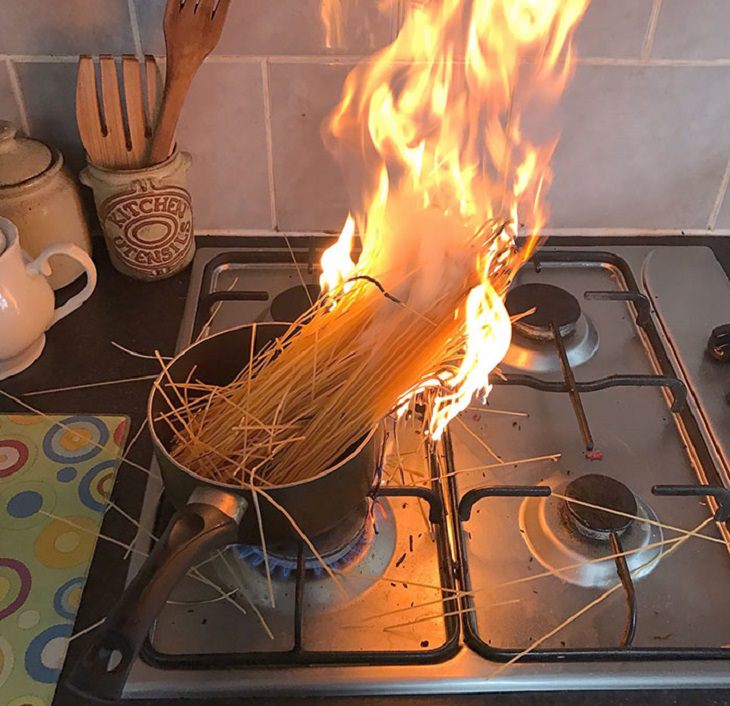 2. No, this is not how boiled eggs are supposed to look.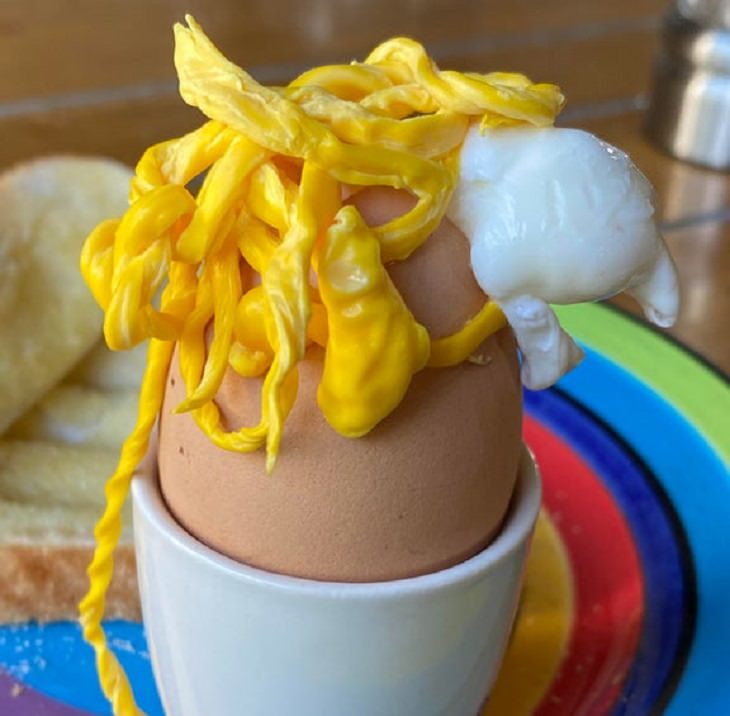 (Reddit)
3. "It's been over an hour. Why is it not boiling?!"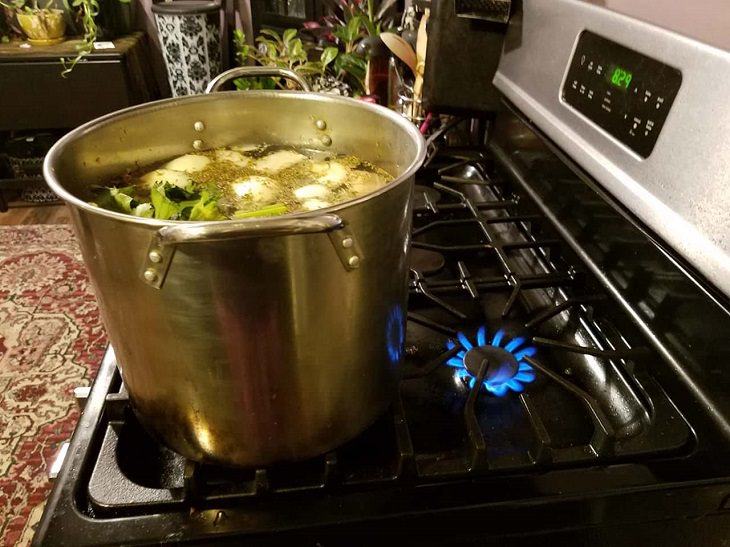 (Imgur)
4. Some poor kid is going to be shocked by his "Hedgehog" cake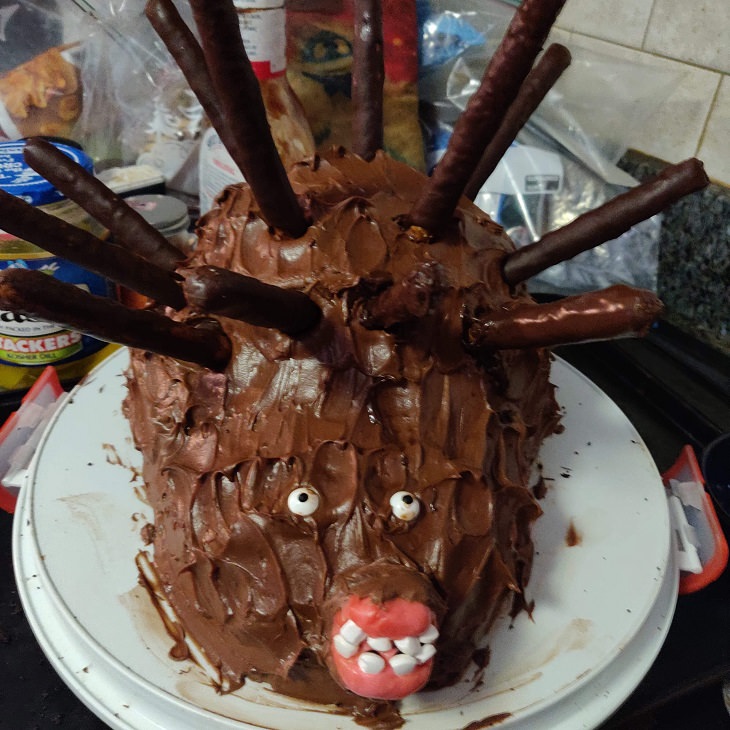 (Reddit)
5. How to make a traditional Pompeii dish… with extra heat.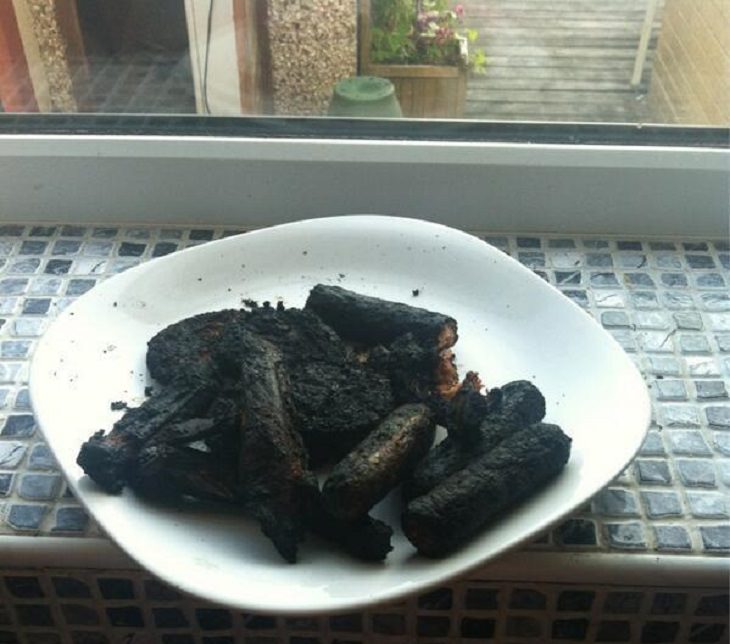 (Reddit)
6. Whoever said "making french fries is easy" lied.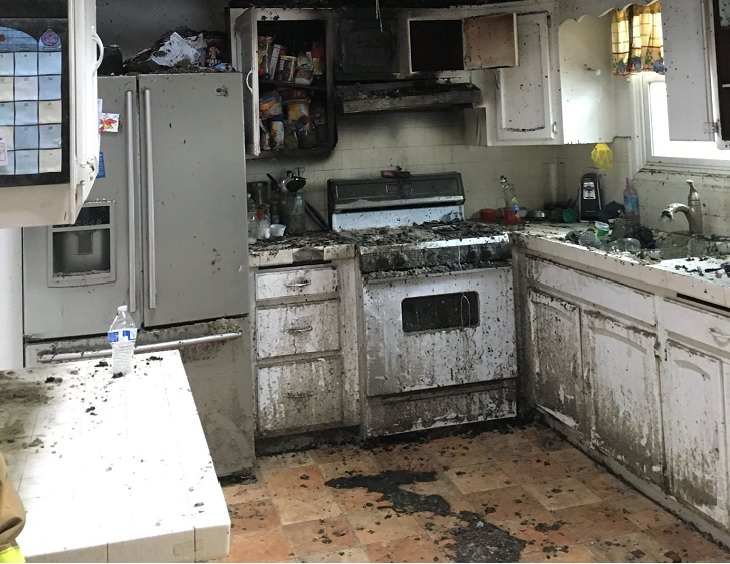 (Imgur)
7. When your bread pudding turns into your pet rock.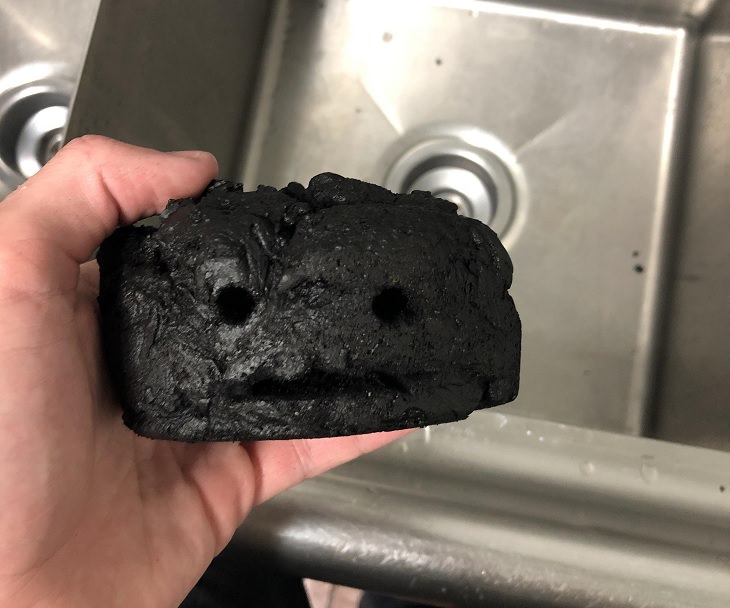 (Reddit)
8. This isn't a black and white photo. That's just the color of the corn.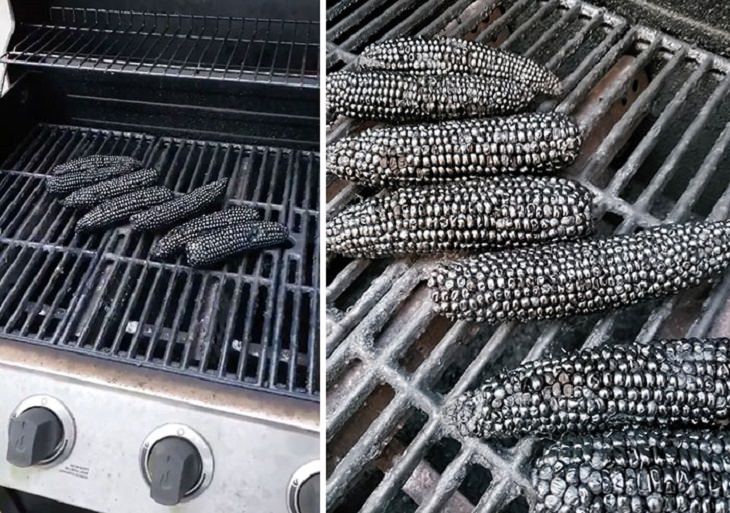 (Twitter)
9. Wine-Making is best left to the professionals.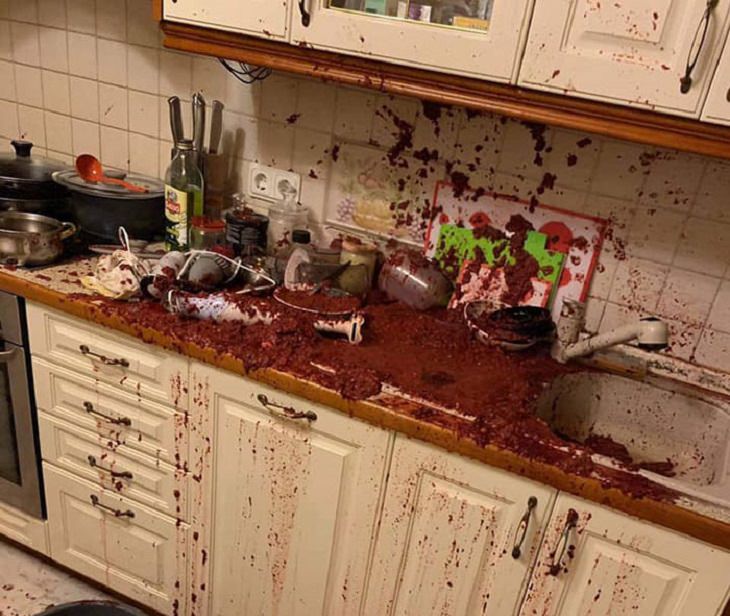 (Facebook)
10. "I was wondering where the spoon went."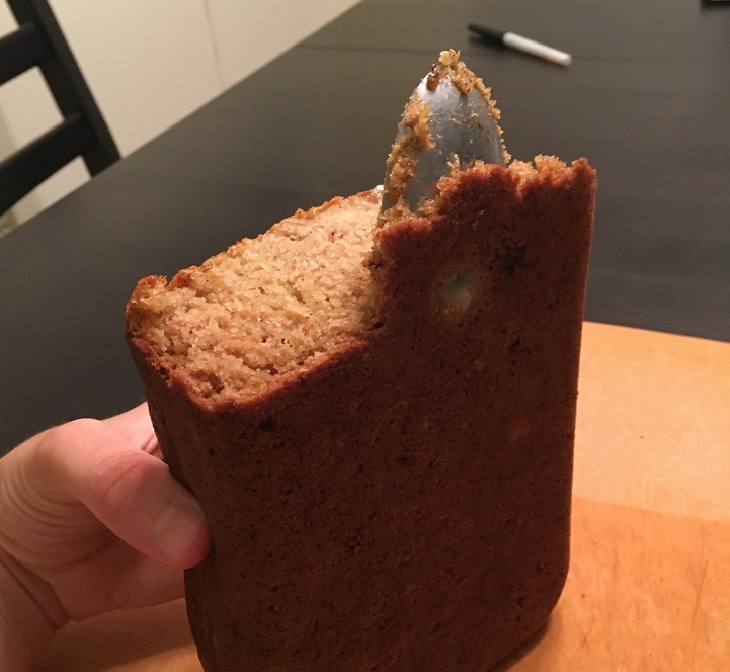 (Imgur)
11. Cooking Tip #77: Do not use syringes to fill jelly buns.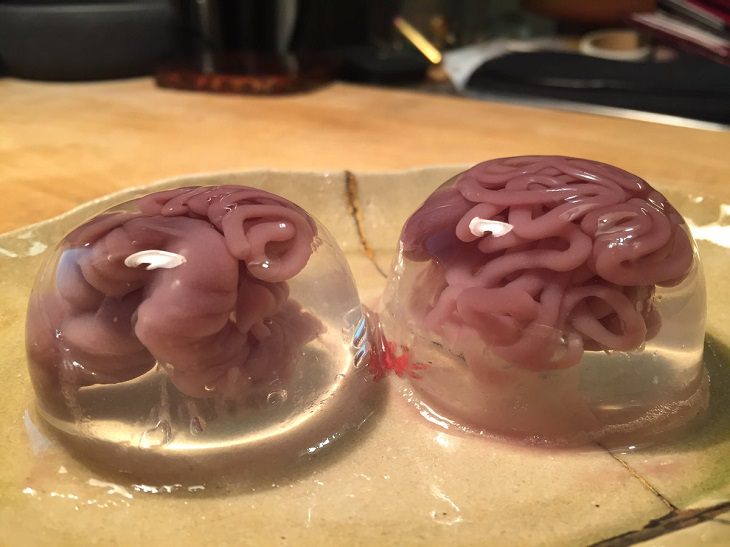 (Reddit)
12. These strawberry cakes look more like straw-burnt cakes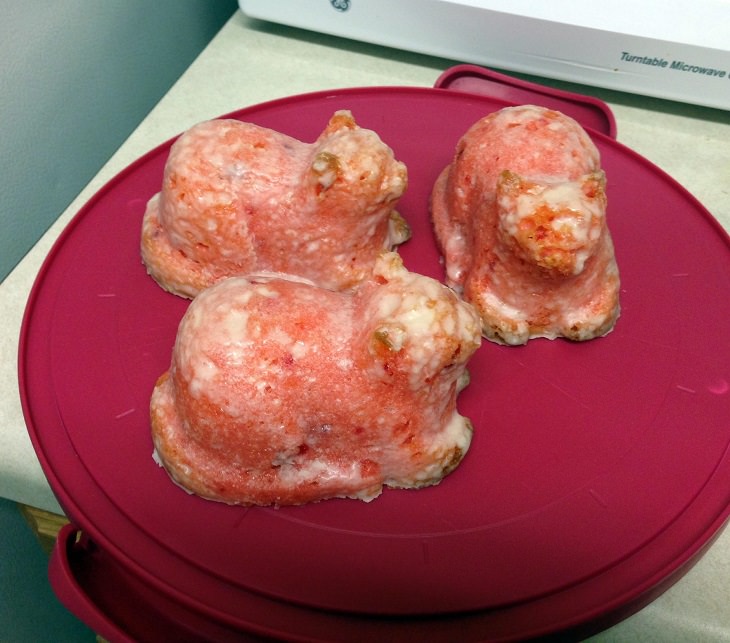 (Reddit)
13. Sewing the cake back together with icing. It's ingenious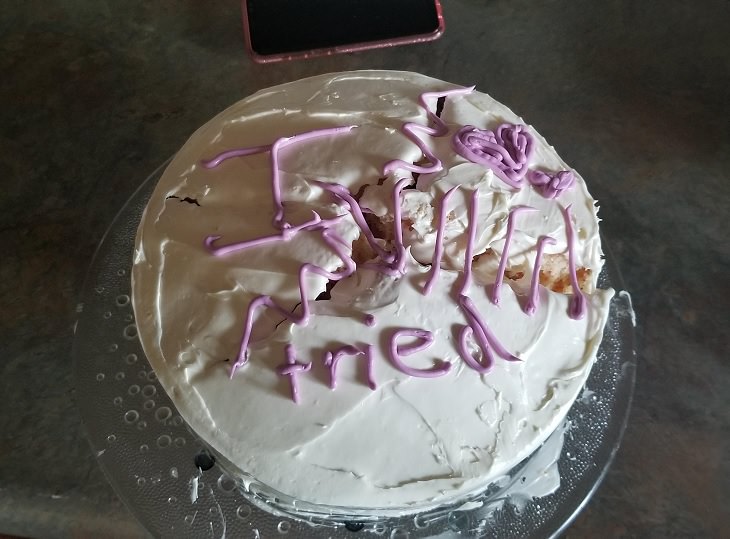 (Reddit)
14. When you leave it to rise overnight in the fridge, and instead it over-rises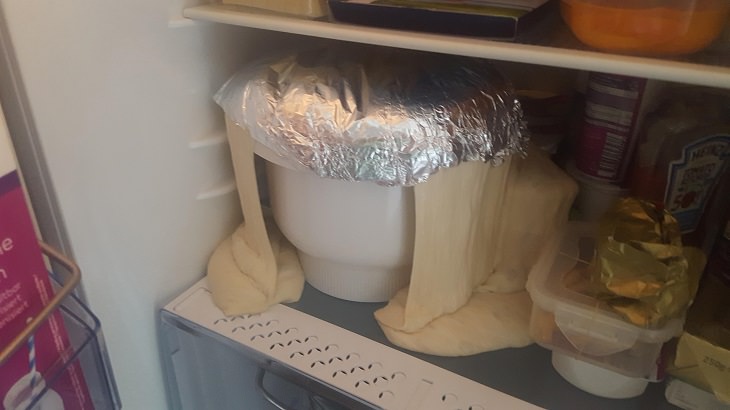 (Reddit)
15. "The Thanksgiving turkey looks a little bit different this year…"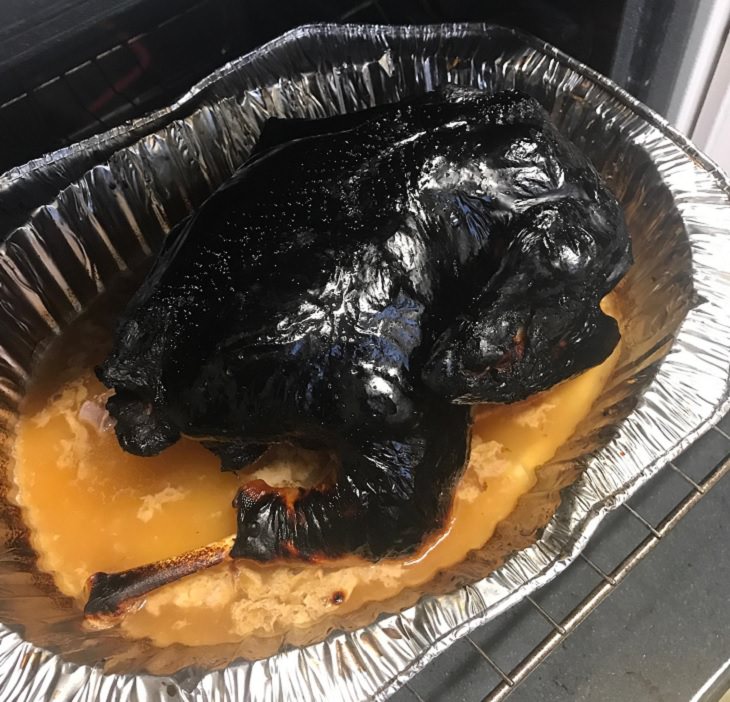 (Reddit)
16. "There seems to be some glass in my spaghetti… Maybe no one will notice."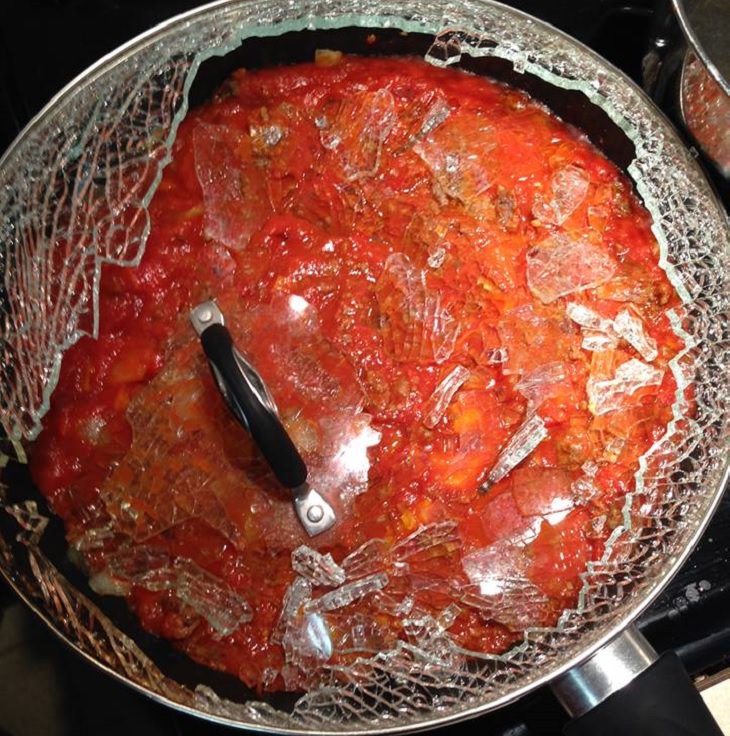 (Imgur)
17. When the Blueberries turn on us… Literally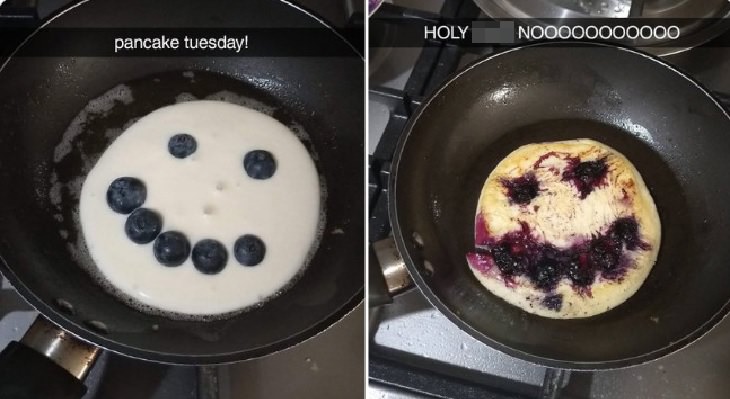 (Twitter)
18. The bread batter made a mad dash for freedom but couldn't beat the heat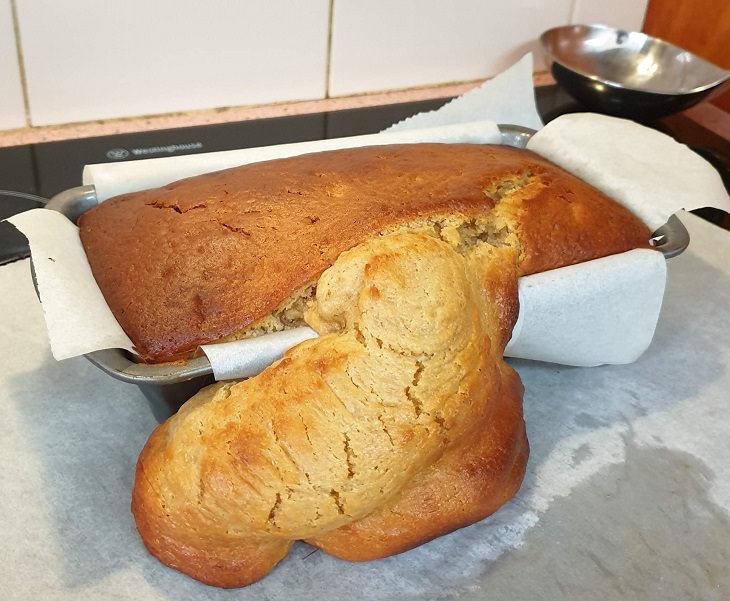 (Reddit)
19. And we call these beauties… Croissants? Really? Are you sure?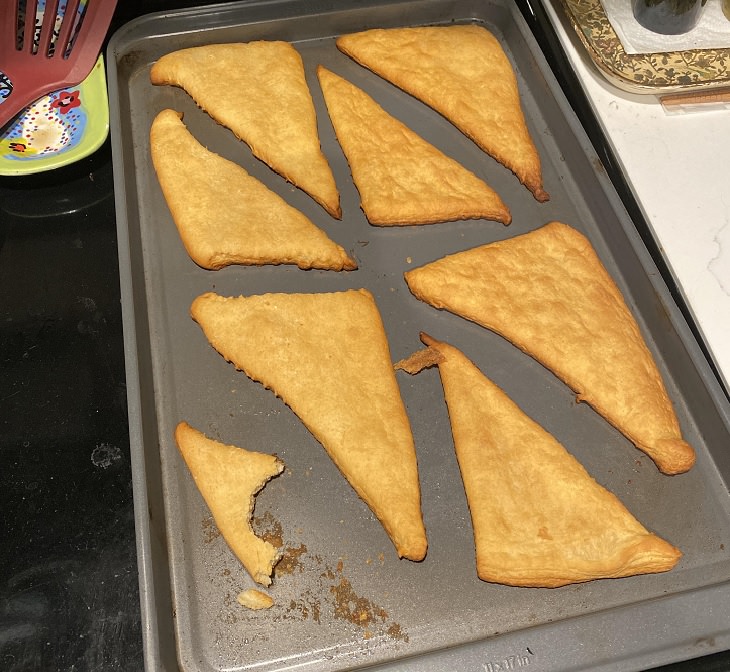 (Reddit)
20. And the Grand Prize goes to... The genius that cooked the cooking pot.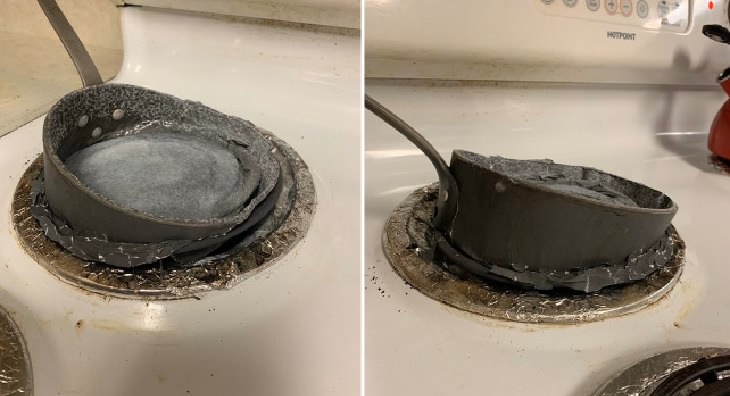 (Twitter)
Share these hilarious cooking mishaps!