While dogs lead the charge when it comes to affection and silliness, cats are all about coolness and elegance. Or are they? When you put a pet in a costume, it can be difficult for animals to keep their coolness quotient at the optimum level, as the cuteness quotient takes over! Some pet costumes are designed to allow felines to maintain their poise and grace.
Others, however, force these furry friends to embrace their goofy side. These cat costumes are innovative, fun and more importantly, they are absolutely adorable. They will inspire you to search for kitty-clothes, and leave your cat probably horrified but secretly loving how stylish they look!
1. "You know how I feel about dogs."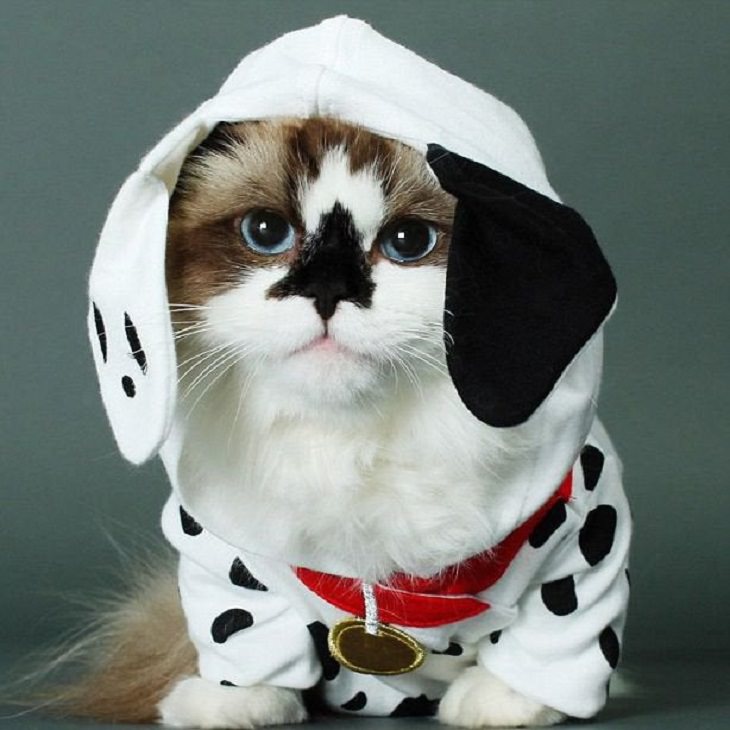 (Reddit)
2. "Unicorns are special like me, right?"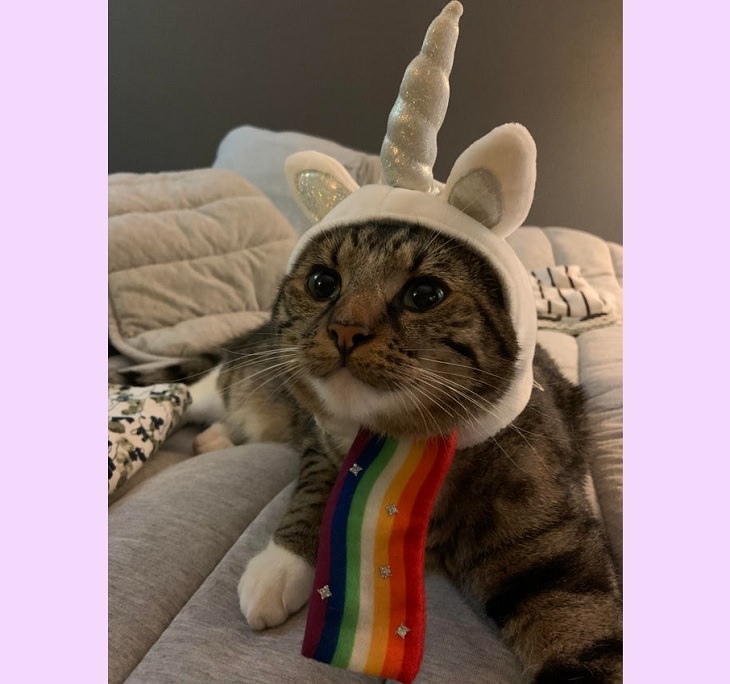 (Reddit)
3. This much cuteness has to be breaking some laws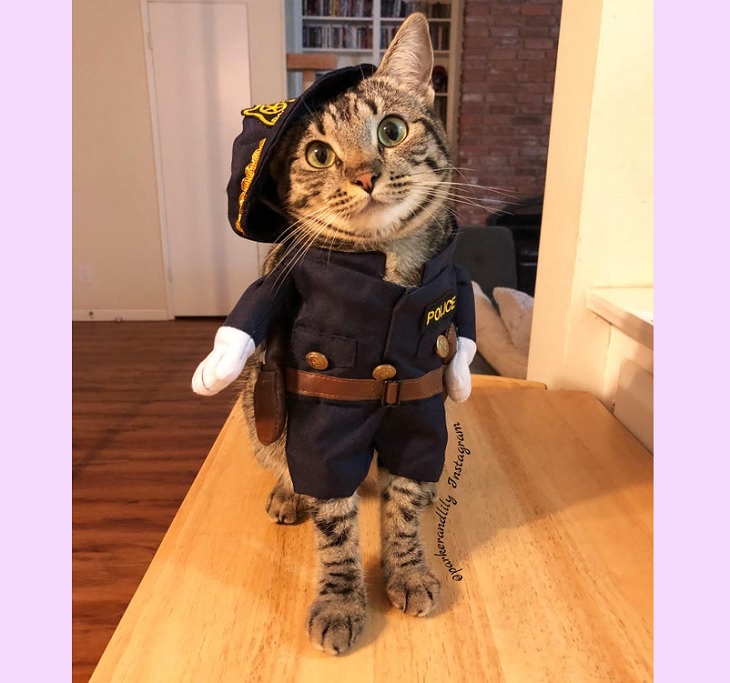 (Reddit)
4. "I am a mercat, from the lost city of Catlantis."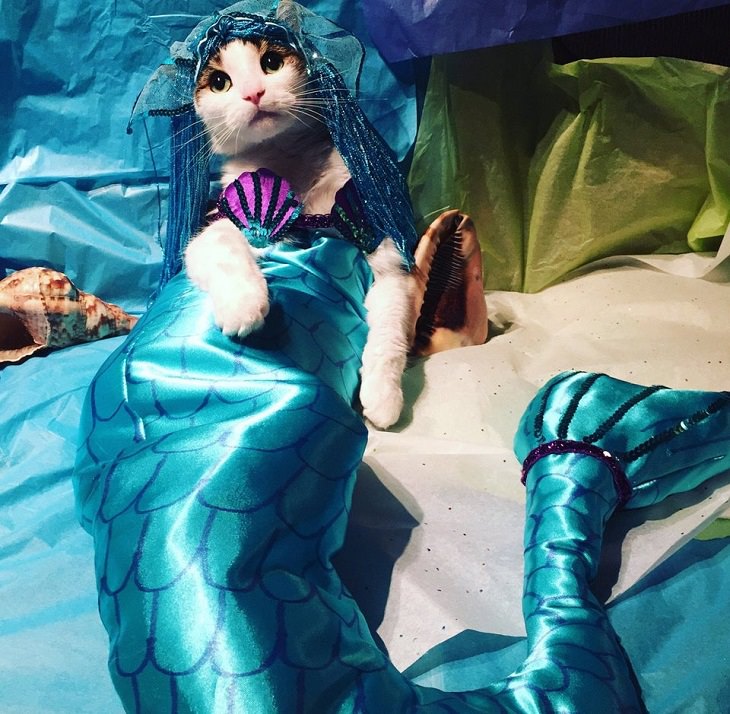 (Reddit)
5. "I do not like this red and white hat… And I don't like these shoes either!"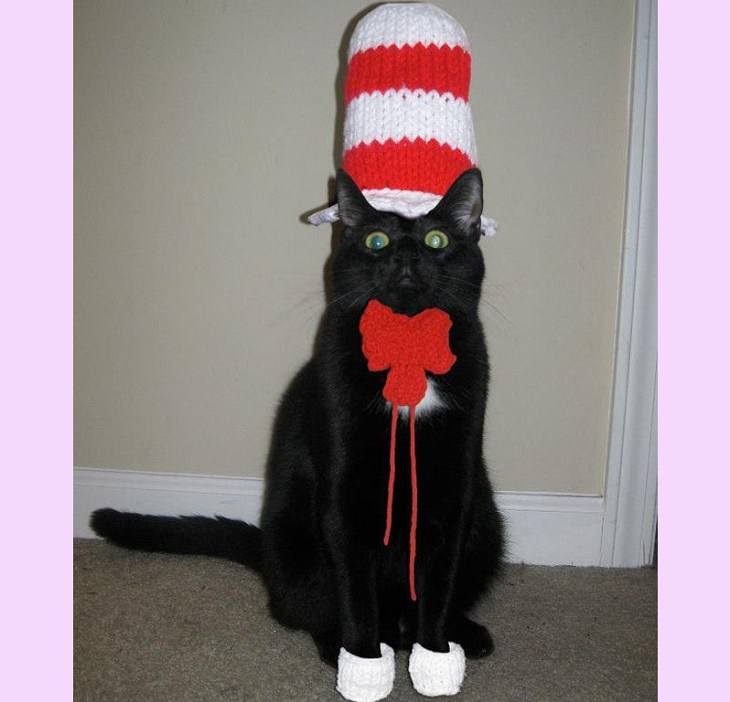 (Reddit)
6. This is Pepe the Pumpkin. He's not as happy as Pepe the Cat, but he is equally cute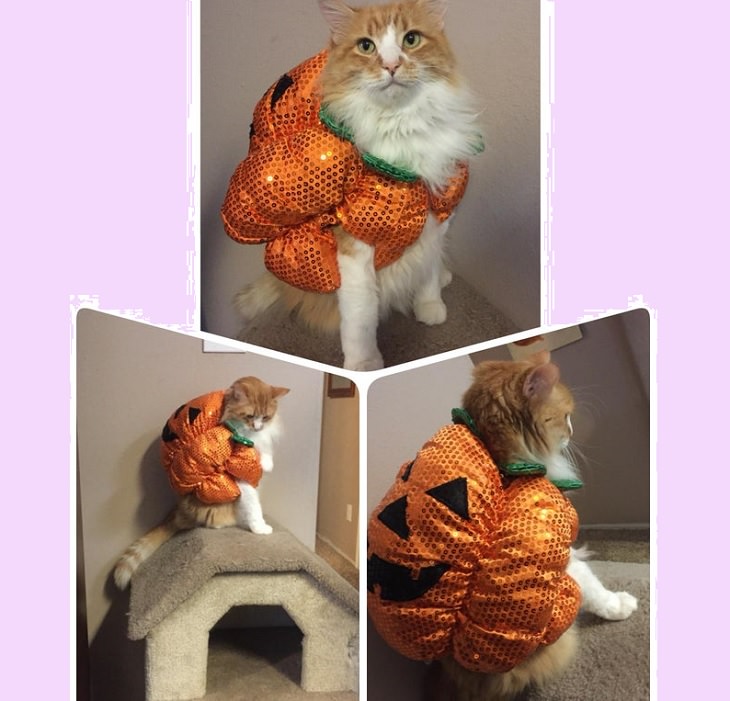 (Reddit)
7. The world's first 4-eyed, 12-legged octopus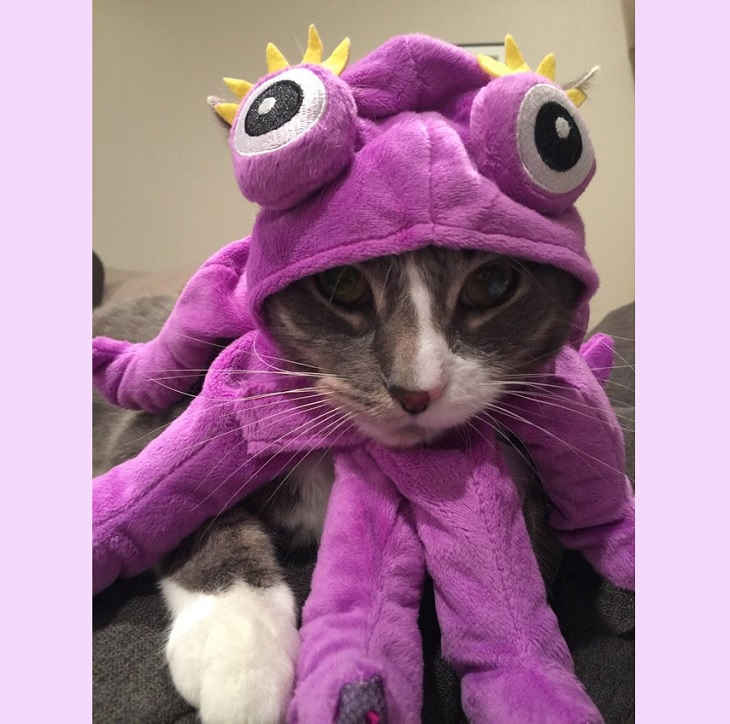 (Reddit)
8. "I am bat-cat! Wanna see me put my tongue in my nose?"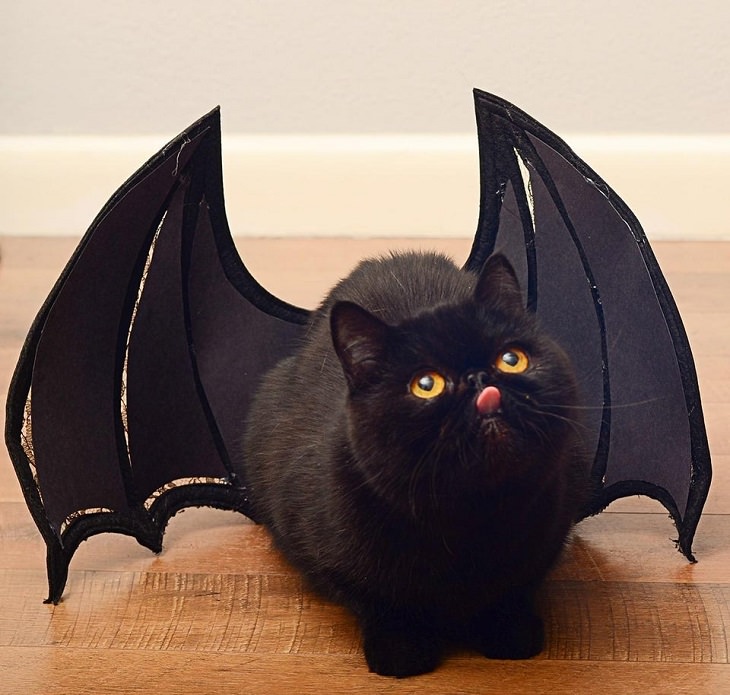 (Reddit)
9. Taco Bell Cat is not amused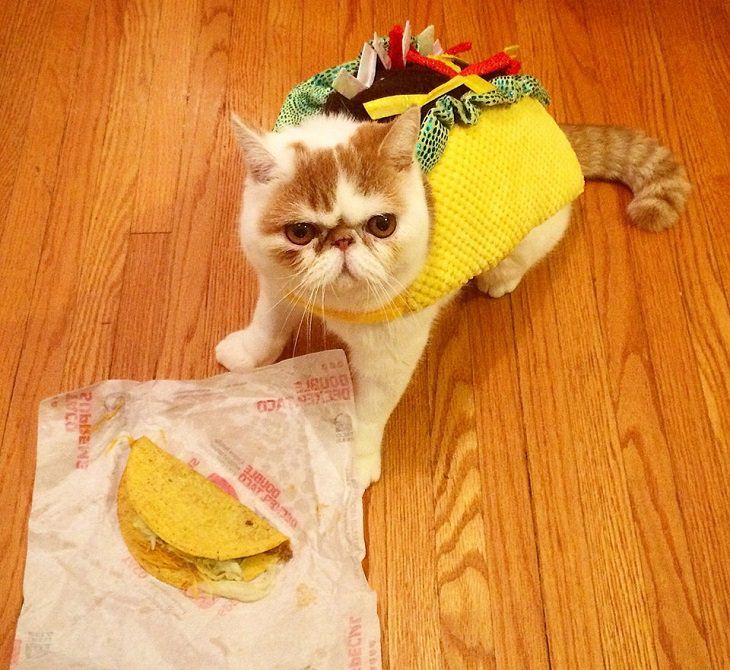 (Reddit)
10. Well, well, well. It looks like the tables have turned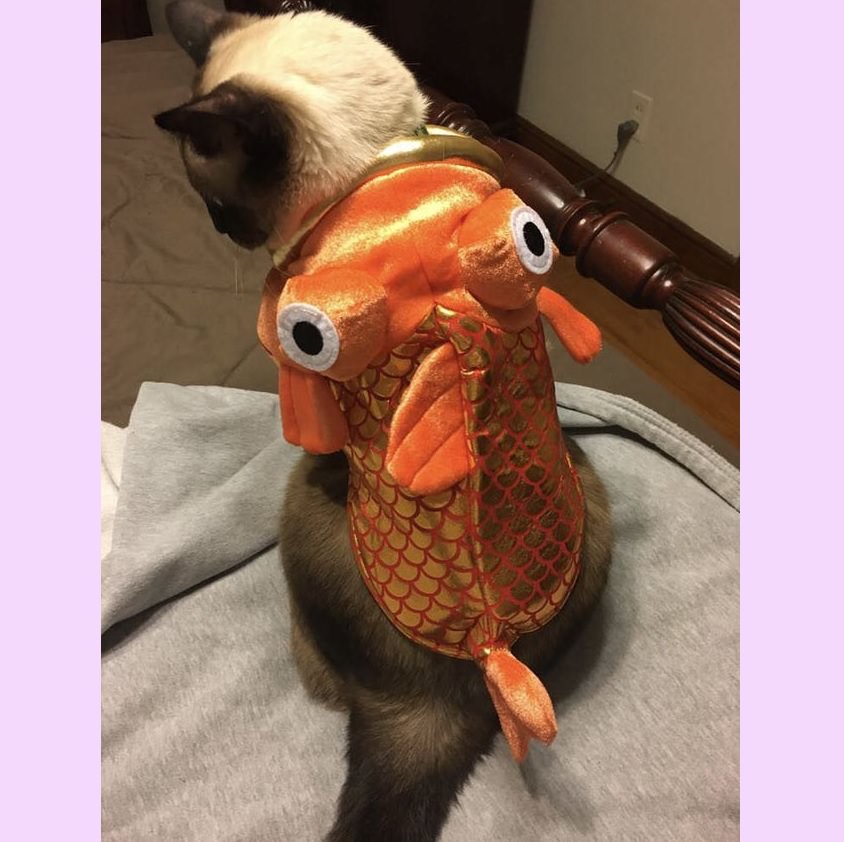 (Reddit)
11. What a perfect fit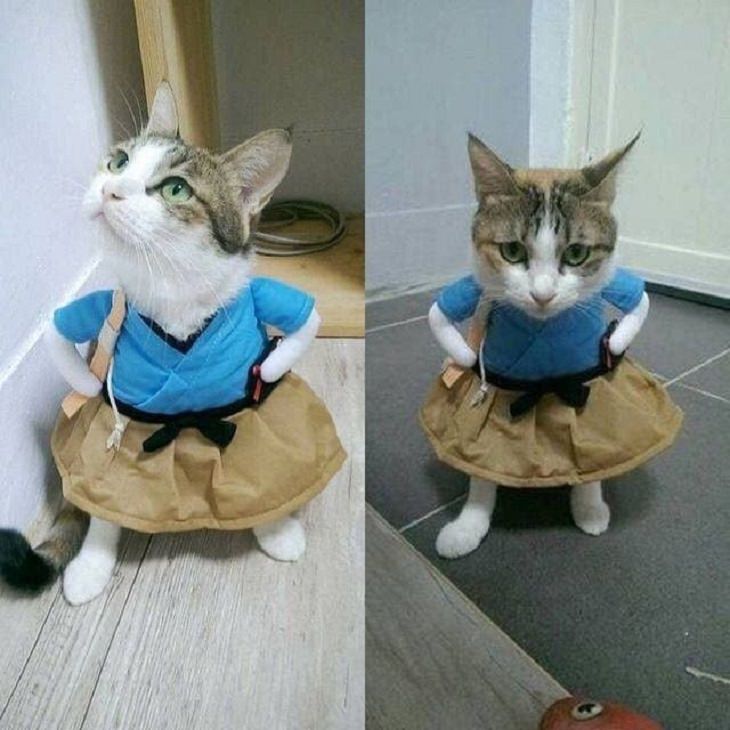 (Reddit)
12. I'm craving a good buttery baked potato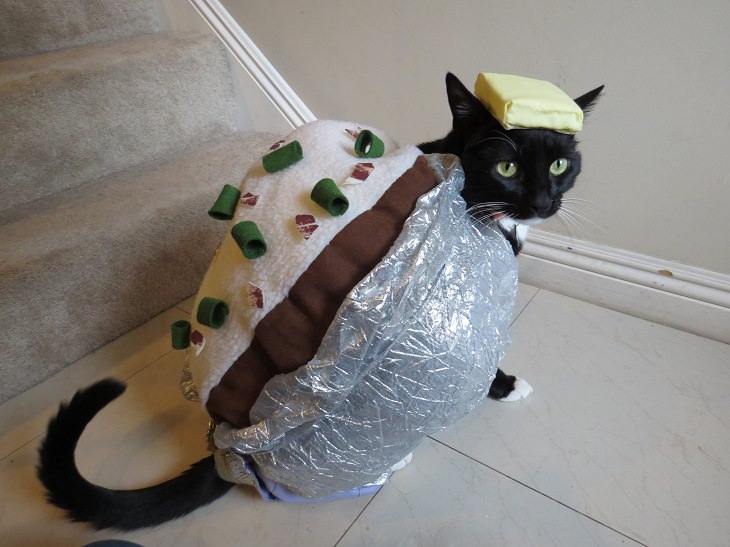 (Imgur)
13. "I'm not gonna lie… I feel pretty in this."
(Imgur)
14. The cat's expression perfectly encapsulates how lobsters probably actually feel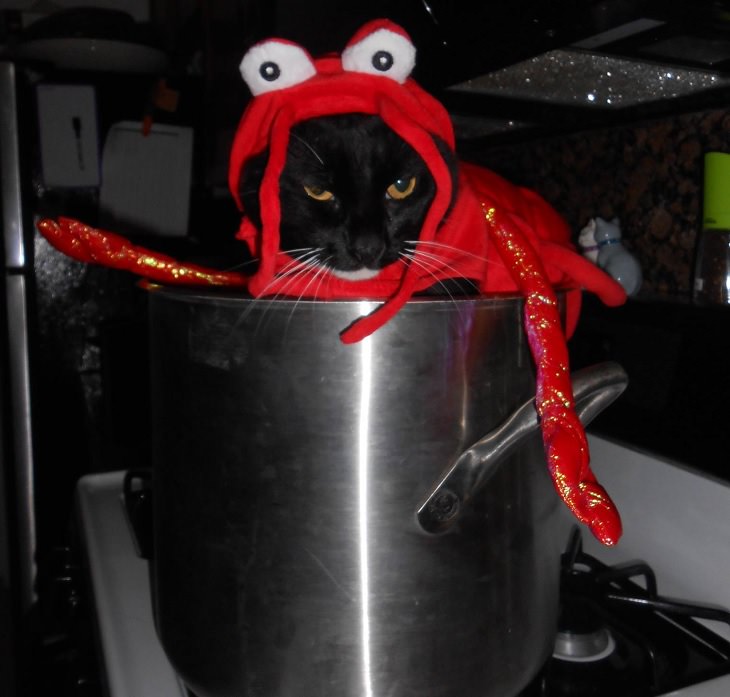 (Imgur)
15. Purrlock Holmes, the feline world's greatest detective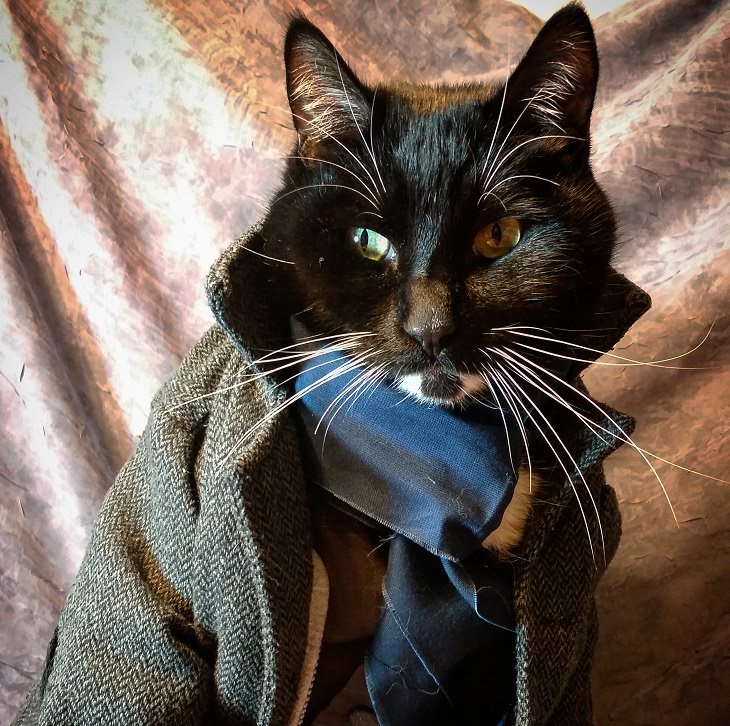 (Imgur)
16. "They tell me I'm a bee. I can't see, so I'll have to take their word for it."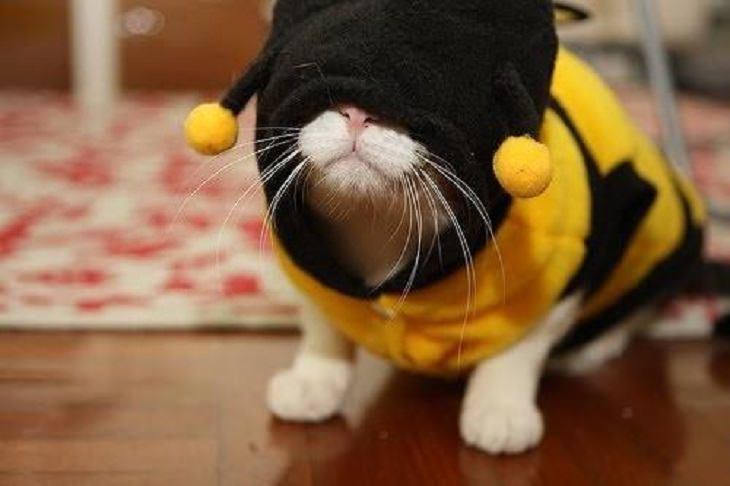 (Reddit)
17. "I'm dressed as my favorite food… Is it weird that I think I look delicious?"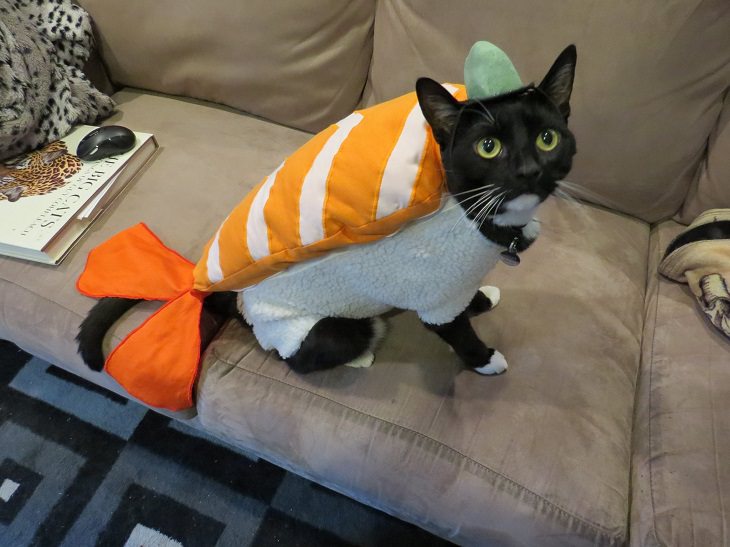 (Imgur)
18. "Yes, good sir. My name is Alexand-purr Hamilton."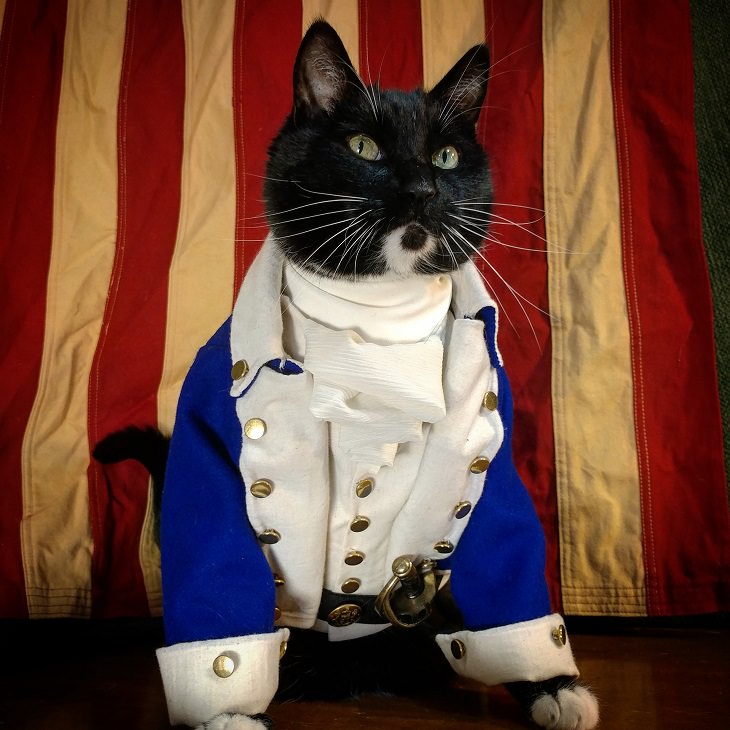 (Imgur)
19. "Day 12. The canines still believe I'm one of them. All is well."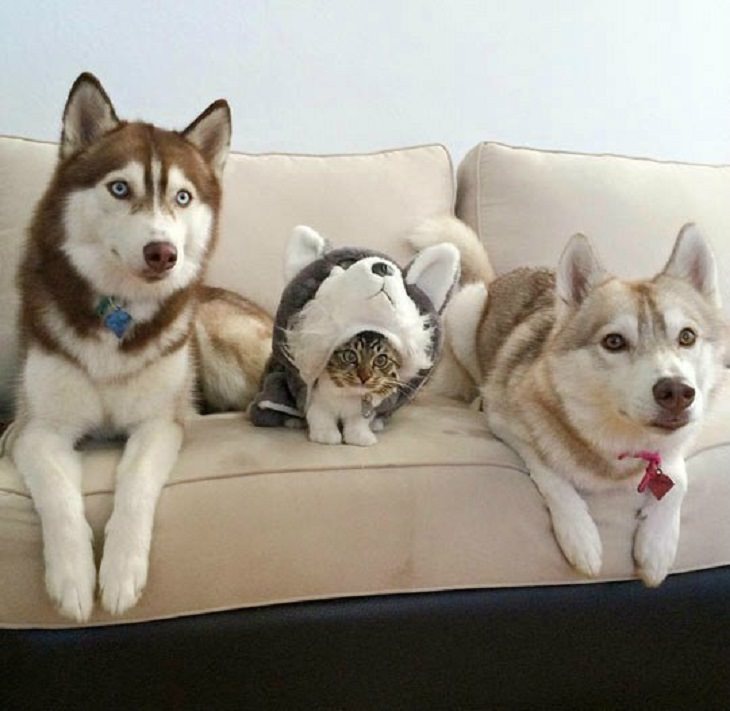 (Reddit)
20. "But I don't want to be the other Skywalker."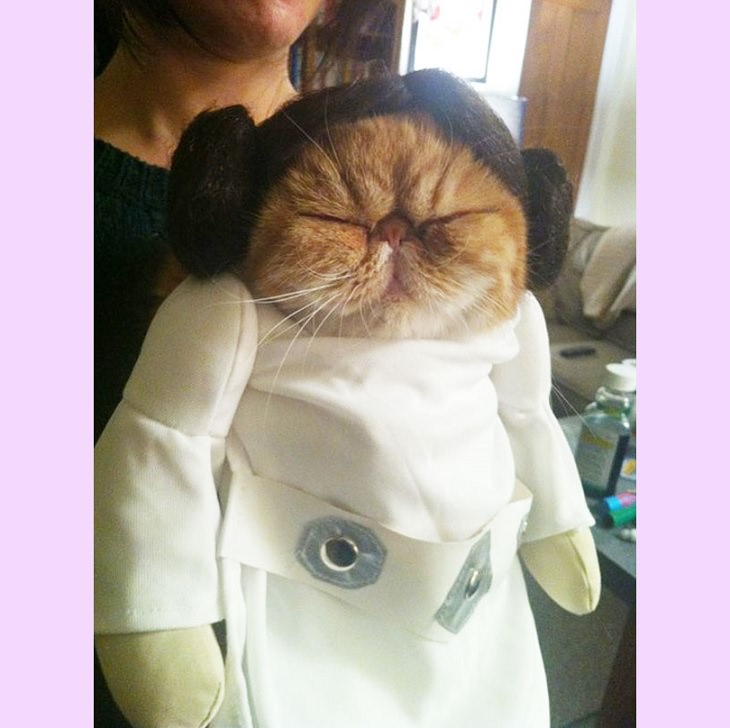 (Imgur)
21. "I am the ruler of all the rooms in this house. Yes, yes, especially the bathrooms."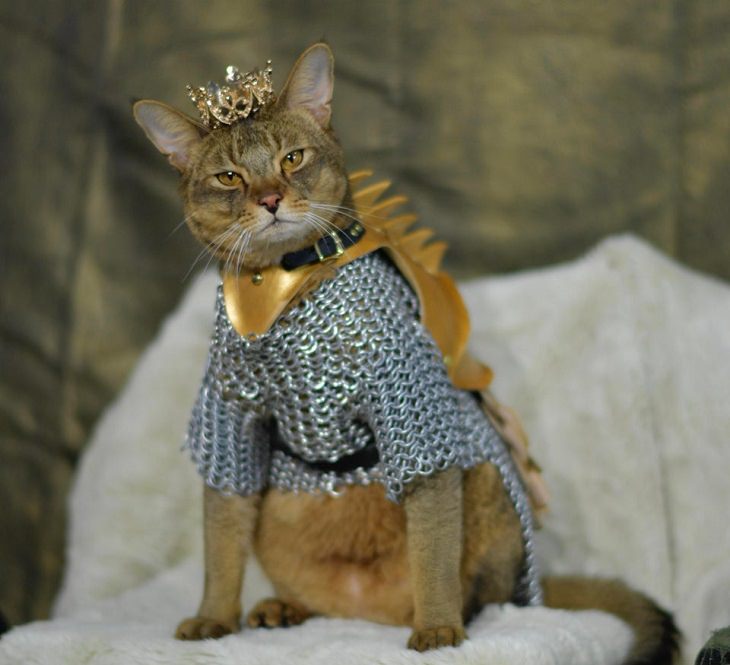 (Reddit)
22. Perhaps an angel in disguise?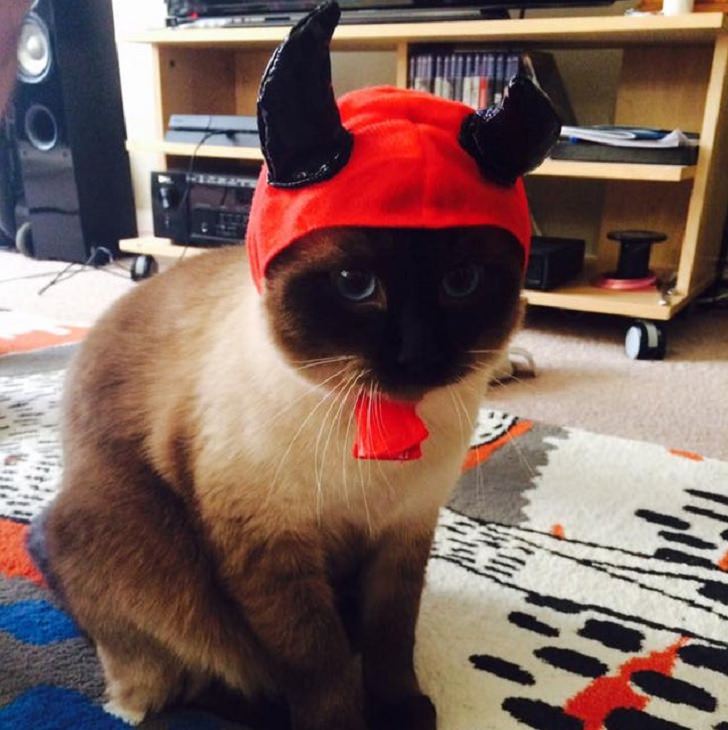 (Reddit)
23. Always ready for a race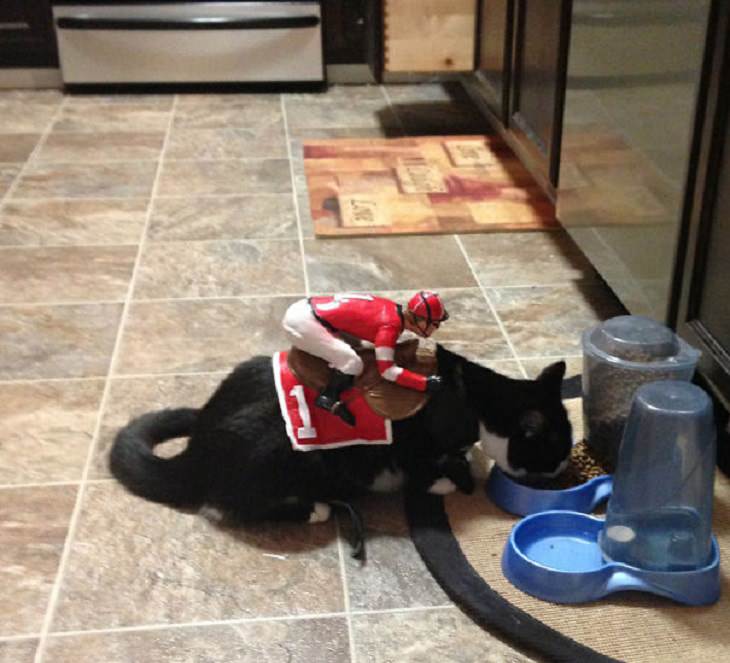 (Imgur)
24. This regal couple belongs in a painting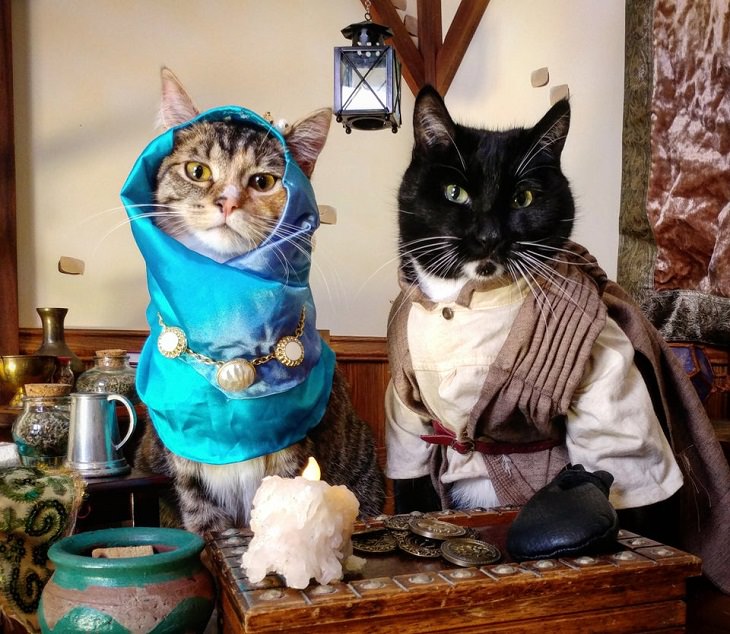 (Reddit)
25. The world's first furry cross-eyes pirate king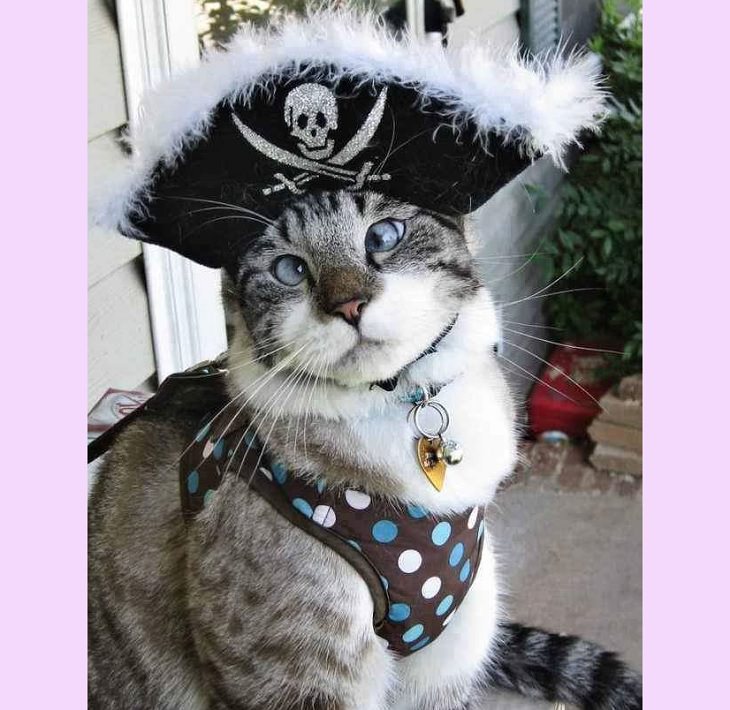 (Imgur)
Be sure to share this with all the cat-lovers you know!