On your smartphone's play store, you are likely to find a bunch of calendar apps (along with a built-in one, of course). However, not all of them are free which can be a real bummer at times. Don't worry, though. We have selected some of the best free calendar apps out there today that have a plethora of features to make your life easier.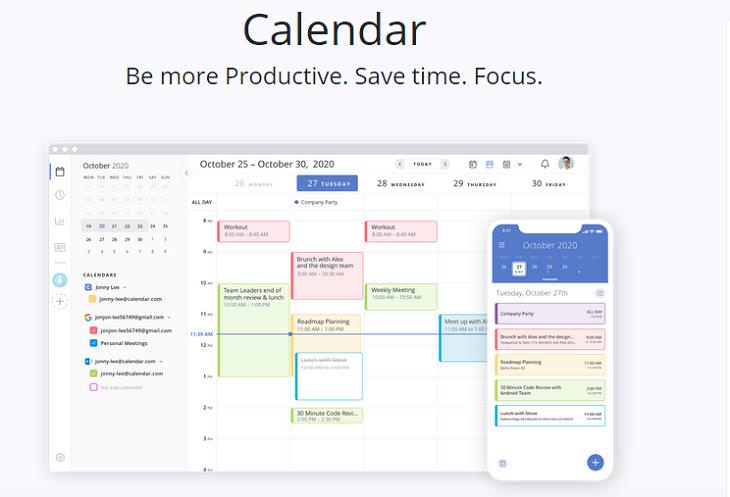 Calendar is a dynamic and smart calendar app that focuses on enhancing the user's time management and productivity. This free tool was highly ranked among a wide class of users and was also recently recognized as one of the best calendar apps out there.
It is one of the newer calendar apps available and its big highlight is the ease of use along with an amazing user interface. Furthermore, you can share your availability and a smart scheduling link with others. The other party can then conveniently pick the best date and time that works for them. Thus, there won't be any need for back and forth emails.
Calendar also allows you to add events through natural language and promptly view your schedule using the app's creative map view. The history feature in this app is also quite neat. Once you have spent some time on it, the app will itself make suggestions on the best time and locations for meetings to make things easier for you.
Calendar is available for free for desktop, iOS, and Android devices.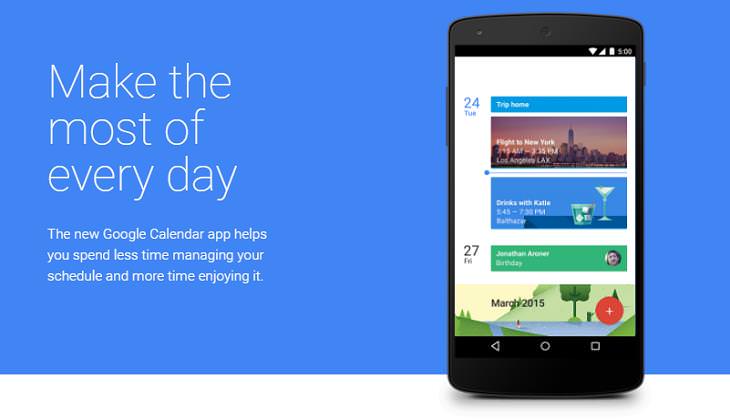 Google Calendar is easily one of the best and most popular calendar apps out there. It's clean, familiar look appeals to users and it is equally productive for personal or business use. Also, all you need to use it for free is to have a Google account. That's it!
When it comes to a cross-platform calendar, this app scores highly because it can be synced between all mobile and desktop devices. Google Calendar also comes packed with a plethora of cool features. You can have a personal calendar, a business one, and one for your other tasks. You can even share these calendars easily with your family, co-workers, or virtual assistant.
The usual options, like being able to set reminders for upcoming events and check your scheduled to-do list superbly, too. Another great highlight of Google Calendar is that it integrates smoothly with other calendars you may use (like Microsoft Outlook and Apple Calendar). The schedule view in the app also adds contextual images to each event which gives it some extra flair.
One standout feature of this calendar app, however, is that it has the option to set personal goals. Want to run 50 km a week? You wouldn't have to download another app for it as Google Calendar will schedule a time for it automatically.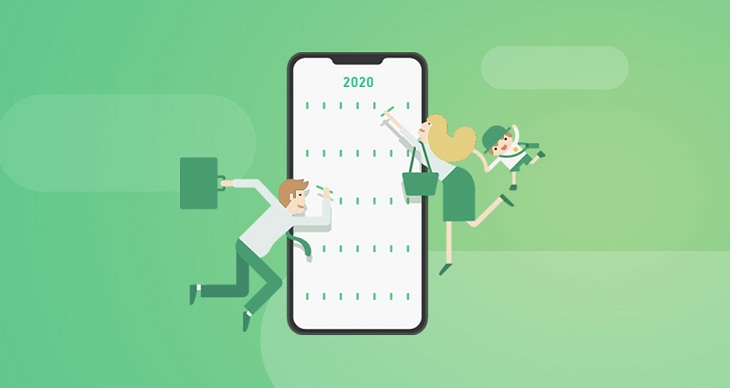 TimeTree has been specifically made to combine multiple calendars (like one for work and one for your family) in one. This means it helps in keeping families and groups organized. It may not have extensive features that other popular apps have, but it does offer a free shared calendar even if everyone hasn't downloaded the app. Isn't that cool?
You can also post comments and pictures on every schedule, and even save memos on TimeTree. Amazingly, users can also chat within the calendar to discuss events. This gives you the option to discuss and modify scheduled appointments with everyone involved. For instance, you are planning a trip with your friends. You can first book the dates and then discuss where to go and what to do, right inside the event on the TimeTree app.
The app is extremely user-friendly and has a vivid user interface. It also has support for Google Calendar, Apple Calendar, and Outlook Calendar. Furthermore, there is a great option of multiple colors for calendars, members, and events which will make your experience smoother.
TimeTree can be downloaded on the Play Store and Google Play. There's also a desktop version if that's more convenient for you.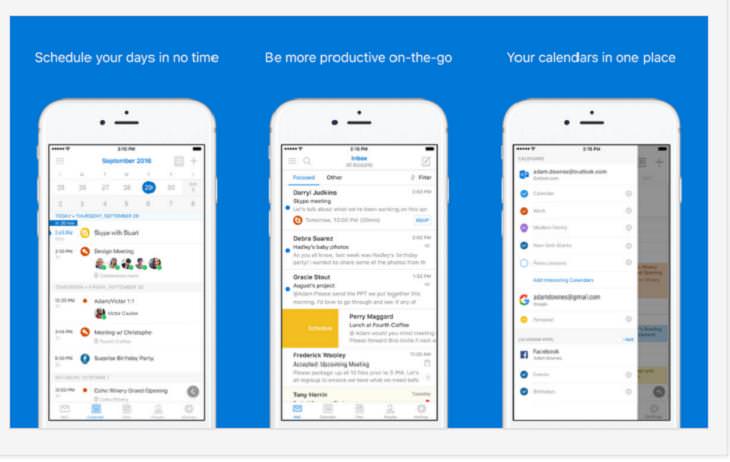 Despite being made by Microsoft, the Outlook Calendar has been made available on a wide variety of platforms for free, including Android and iOS. Moreover, you can view your calendar online as well.
However, Outlook isn't just your average calendar app. It also includes Outlook email, supports cloud storage, and links seamlessly with other Microsoft productivity apps like Word and PowerPoint. It will be particularly useful for those in business as the app allows you to share, view, and edit team calendars.
Another benefit of Outlook Calendar is that if you're already using Google Calendar, Outlook Calendar can import your dates and events in directly. You can also customize the calendar view, add or remove calendars, and color-code events. This doesn't just keep things neatly organized for you, but also lets you know what you're doing at one glance.