Robin Williams was, perhaps, one of the most beloved actors of stage and screen for nearly four decades. After a brief stint doing stand up, Williams gained fame playing the wacky alien Mork in the 1970s sitcom Mork & Mindy. A hilarious comedian with a flair for lovable antics, Robin Williams began his foray into the world of films in 1980, when he starred as the beloved childhood cartoon character, Popeye, a grumpy but warm-hearted sailor with a passion for spinach.
Williams went on to star in cinematic gold, like Disney's Aladdin (as the Genie), Good Morning Vietnam, Dead Poets Society, Good Will Hunting, Mrs. Doubtfire, Jumanji, and Patch Adams among many, many other films. His work was always meant to touch our hearts and remind us to smile, no matter how bad things get. For his efforts, he was awarded an Oscar, 5 Grammy Awards, 2 Screen Actors Guild Awards, and 2 Primetime Emmys. Throughout his life, in every role he played, he maintained an upbeat charm and wowed people worldwide with his improvisation and impersonation skills.
Robin Williams was a gifted man that could make you laugh and cry hysterically and often simultaneously. On August 11th, 2014, the world lost this beautiful creator of joy. What better way to commemorate the life and death of one of Hollywood's greatest treasures and this planet's kindest spirits than by remembering the words he left us with, both on and off screen?
1. On destiny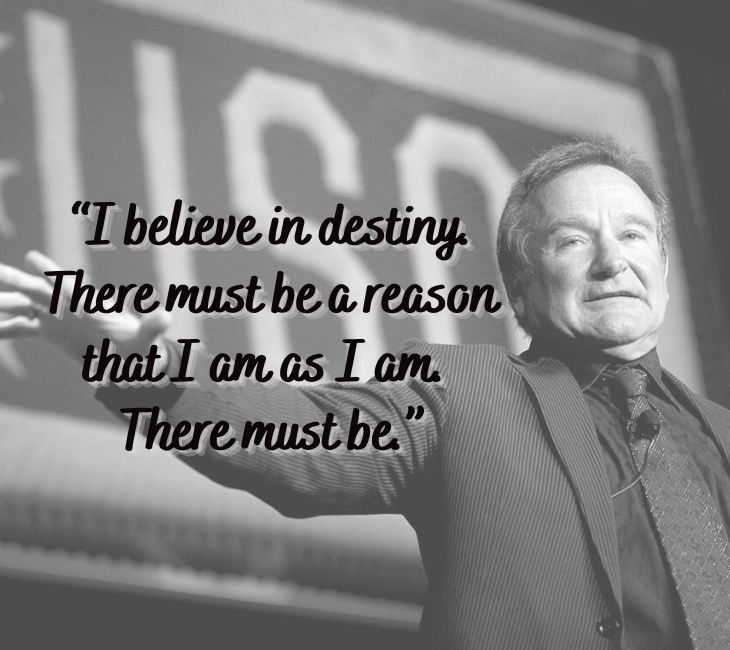 (By Chad J. McNeeley, Wikimedia Commons)
"I believe in destiny. There must be a reason that I am as I am. There must be."
2. On fun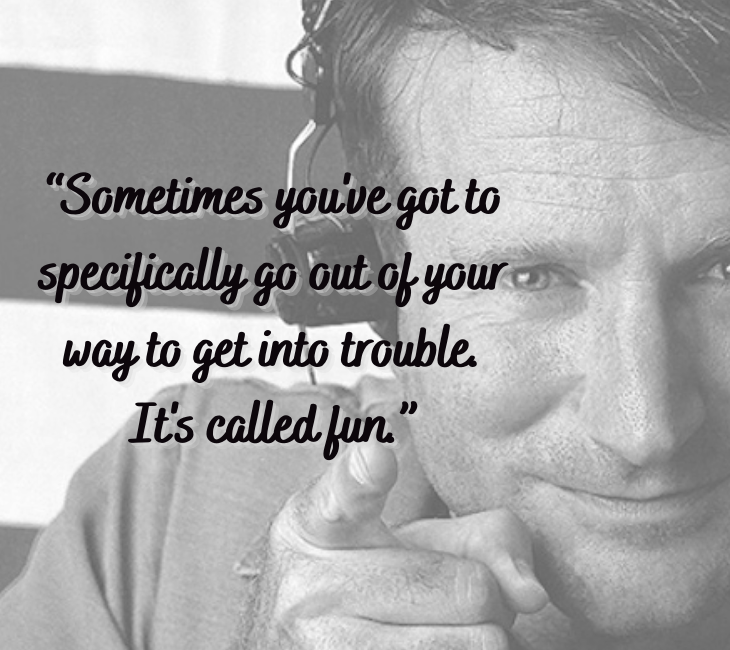 (Flickr)
"Sometimes you've got to specifically go out of your way to get into trouble. It's called fun."
3. On mistakes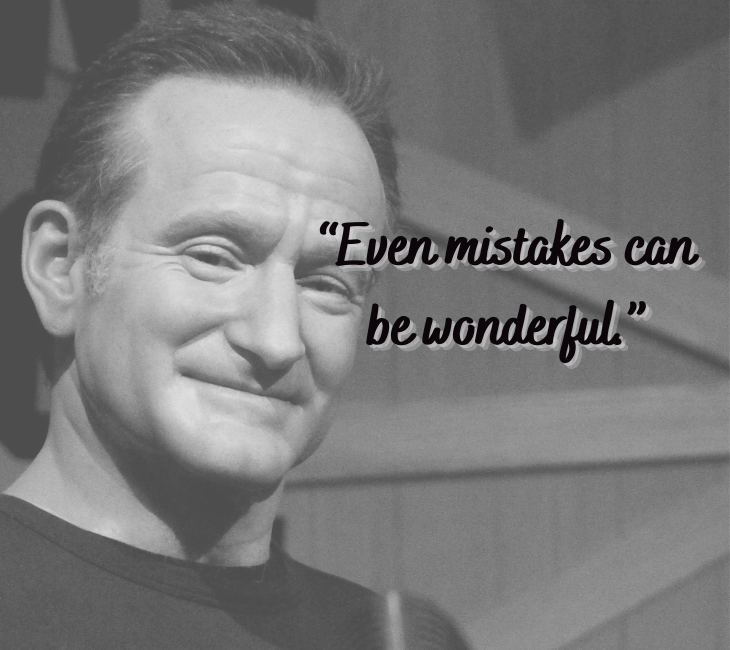 (Flickr)
"Even mistakes can be wonderful."
4. On boundaries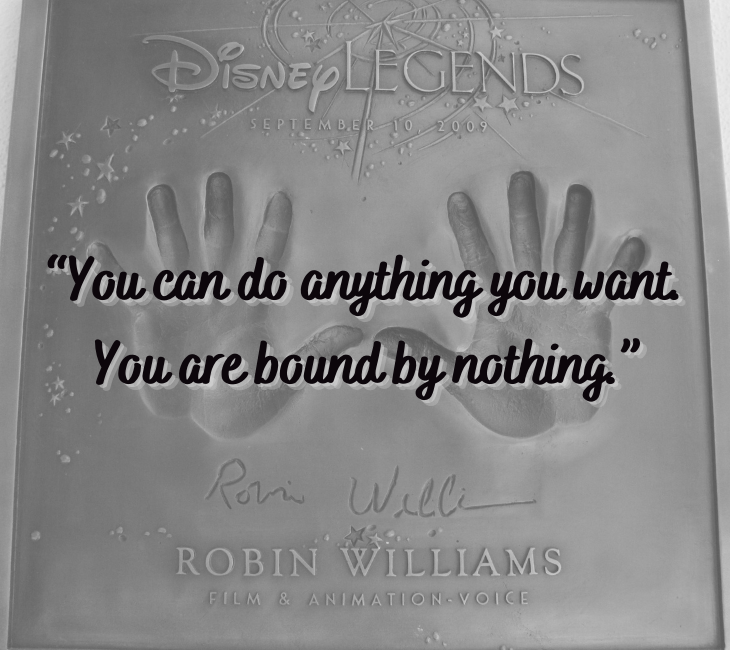 (Flickr)
"You can do anything you want. You are bound by nothing."
5. On music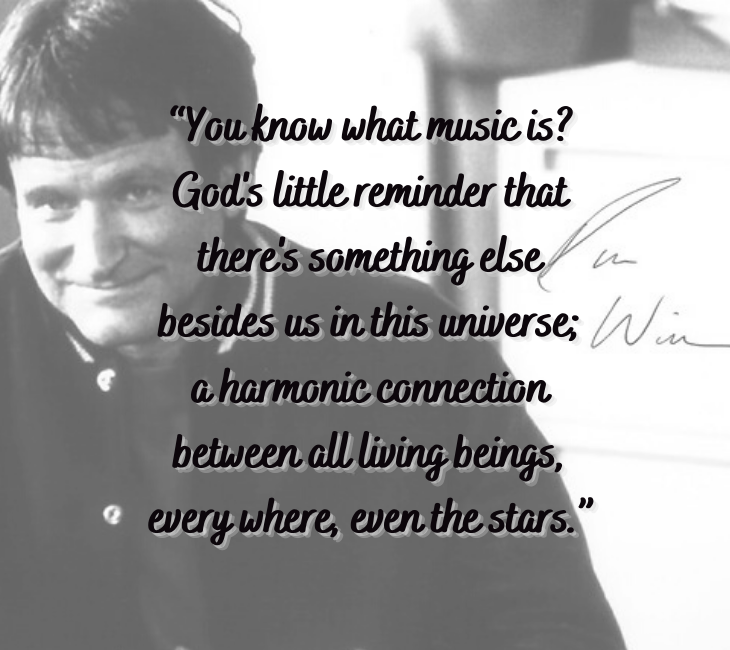 (Flickr)
"You know what music is? God's little reminder that there's something else besides us in this universe; harmonic connection between all living beings, every where, even the stars."
6. On greatness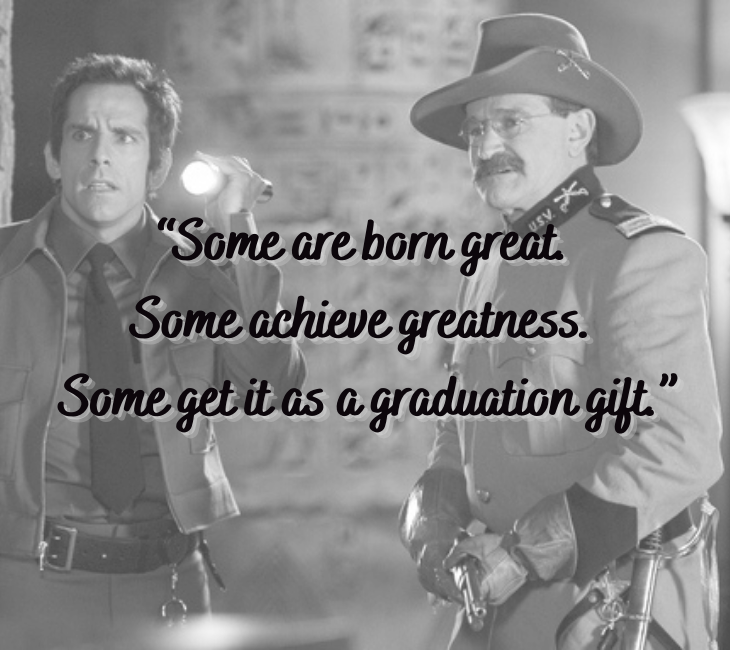 (Flickr)
"Some are born great. Some achieve greatness. Some get it as a graduation gift."
7. On shame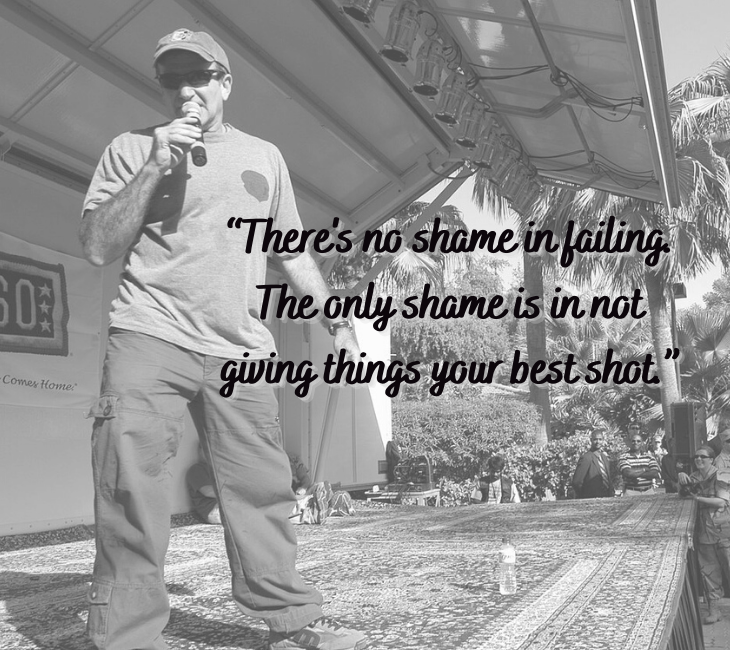 (By U.S. Navy, Wikimedia Commons)
"There's no shame in failing. The only shame is in not giving things your best shot."
8. On bad times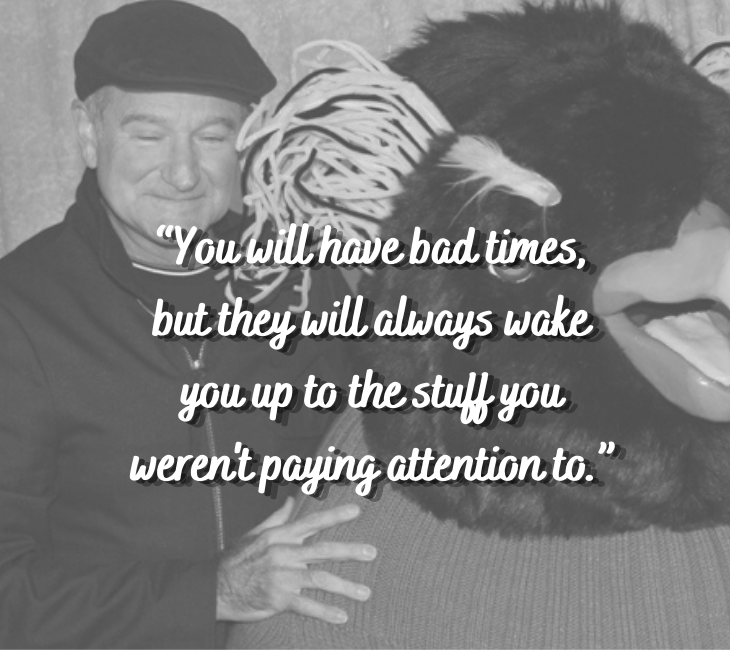 (Flickr)
"You will have bad times, but they will always wake you up to the stuff you weren't paying attention to."
9. On comedy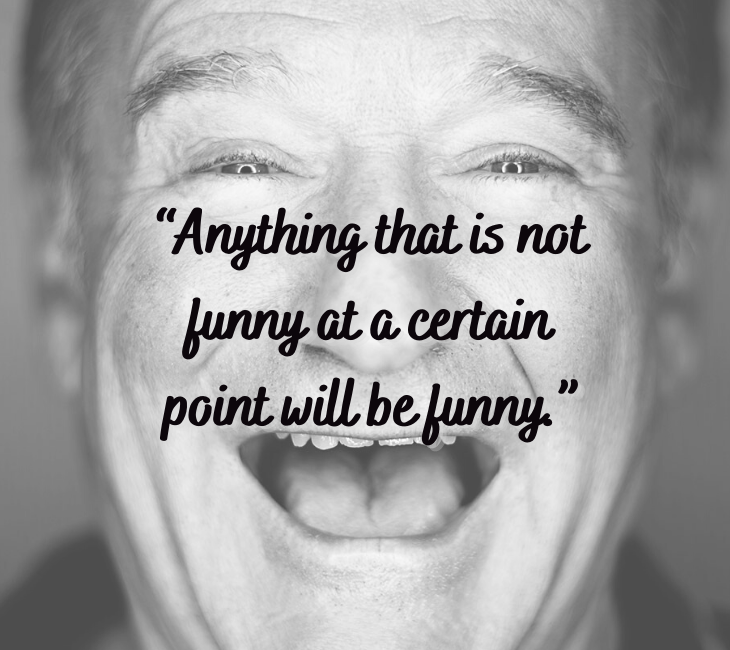 (Flickr)
"Anything that is not funny at a certain point will be funny."
10. On change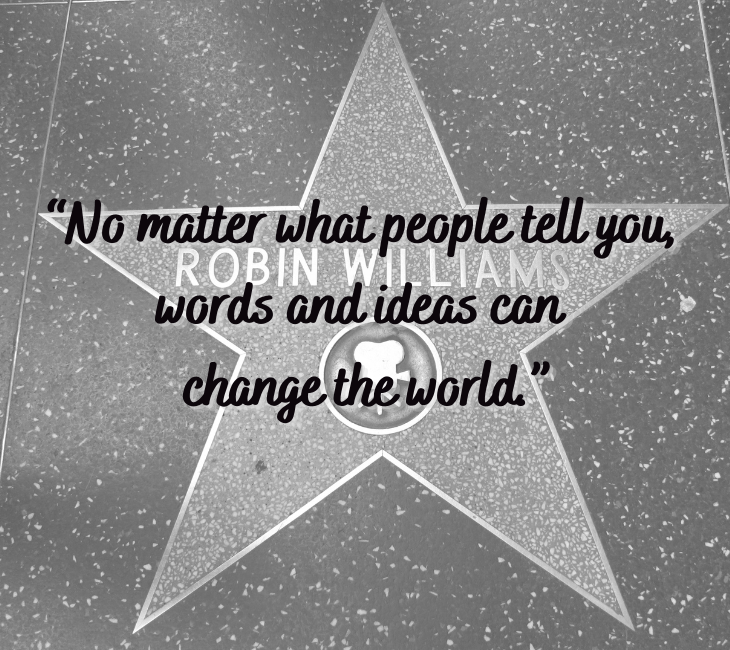 (Flickr)
"No matter what people tell you, words and ideas can change the world."
11. On madness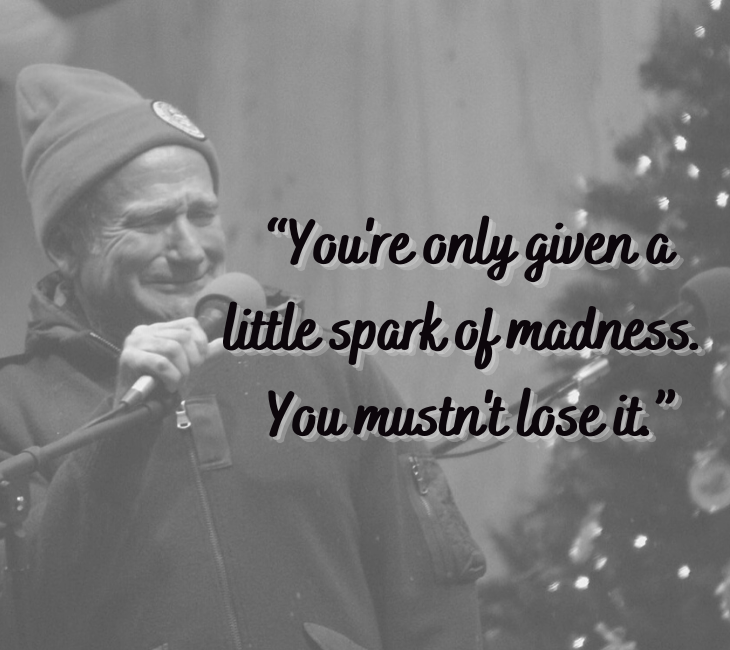 (By U.S. Marines Corps, Wikimedia Commons)
"You're only given a little spark of madness. You mustn't lose it."
12. On the human spirit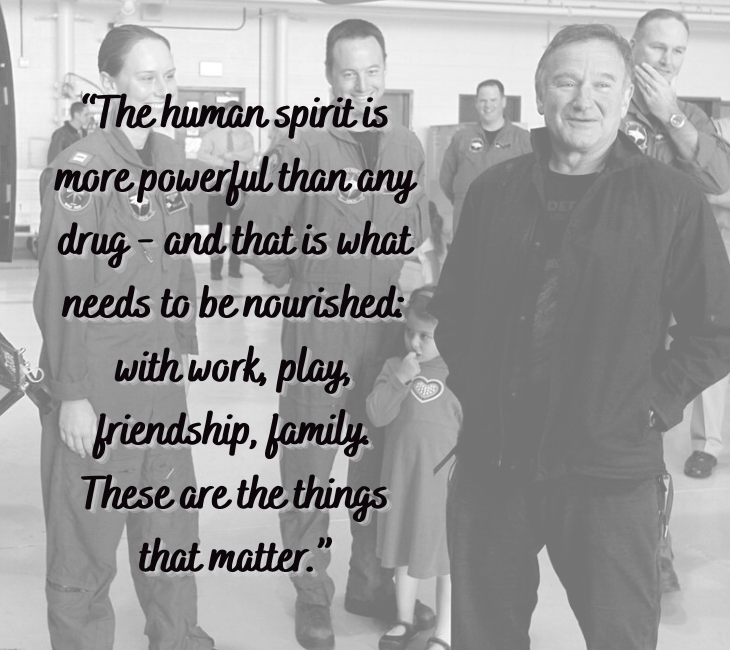 (By U.S. Navy, Wikimedia Commons)
"The human spirit is more powerful than any drug - and that is what needs to be nourished: with work, play, friendship, family. These are the things that matter."
13. On loss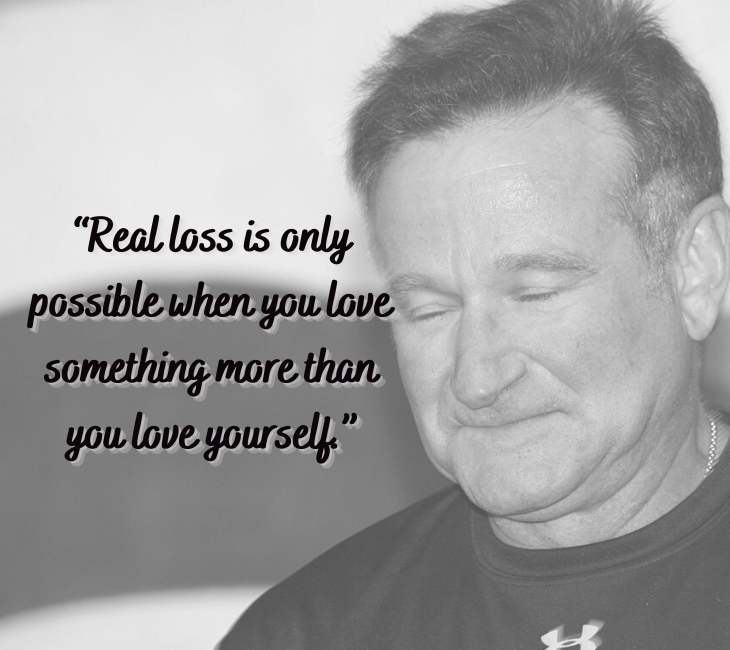 (By Maj. Enrique Vasquez, Wikimedia Commons)
"Real loss is only possible when you love something more than you love yourself."
14. On laughter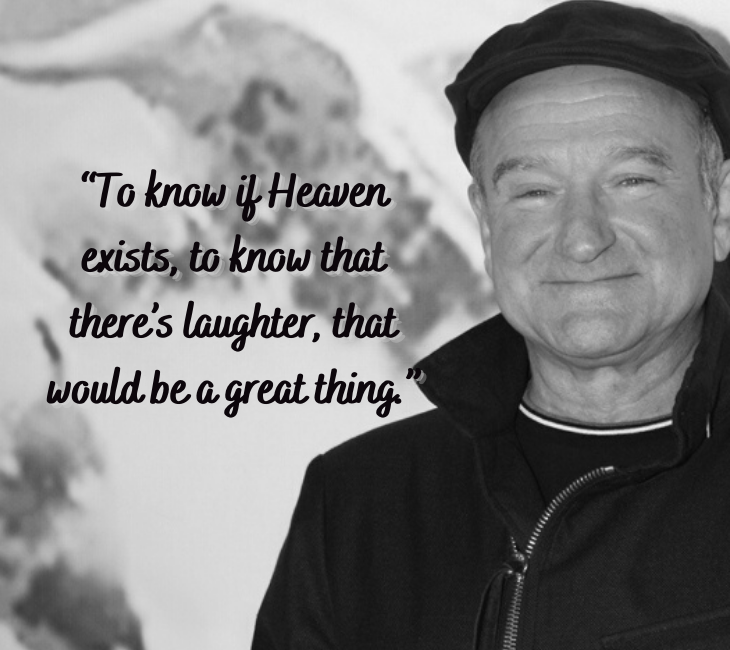 (By Eva Rinaldi, Wikimedia Commons)
"To know if Heaven exists, to know that there's laughter, that would be a great thing."
15. On creativity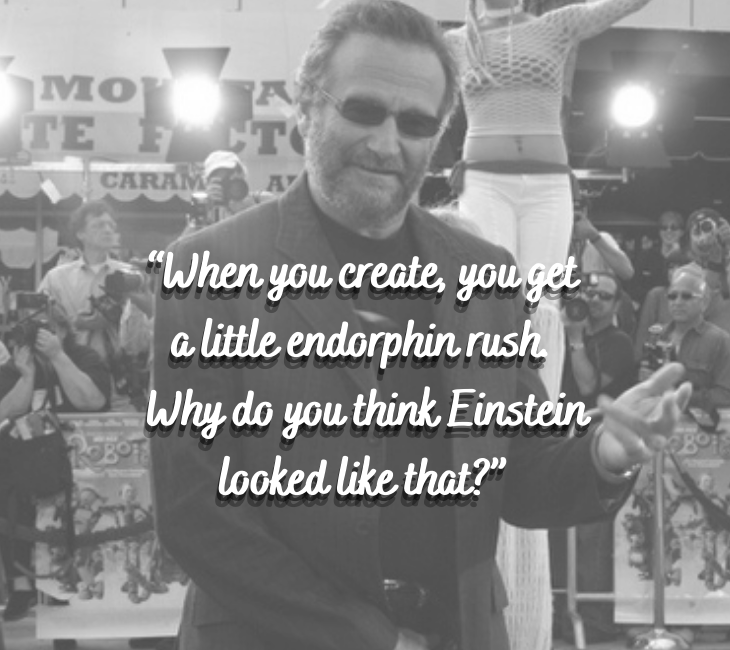 (By Shay Sowden, Wikimedia Commons)
"When you create, you get a little endorphin rush. Why do you think Einstein looked like that?"
16. On gratitude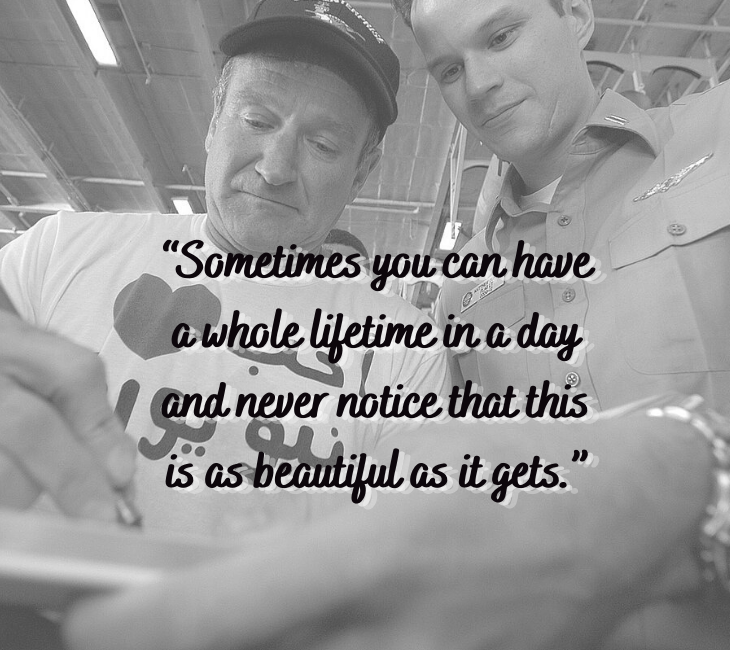 "Sometimes you can have a whole lifetime in a day and never notice that this is as beautiful as it gets."
17. On the deceptive nature of silence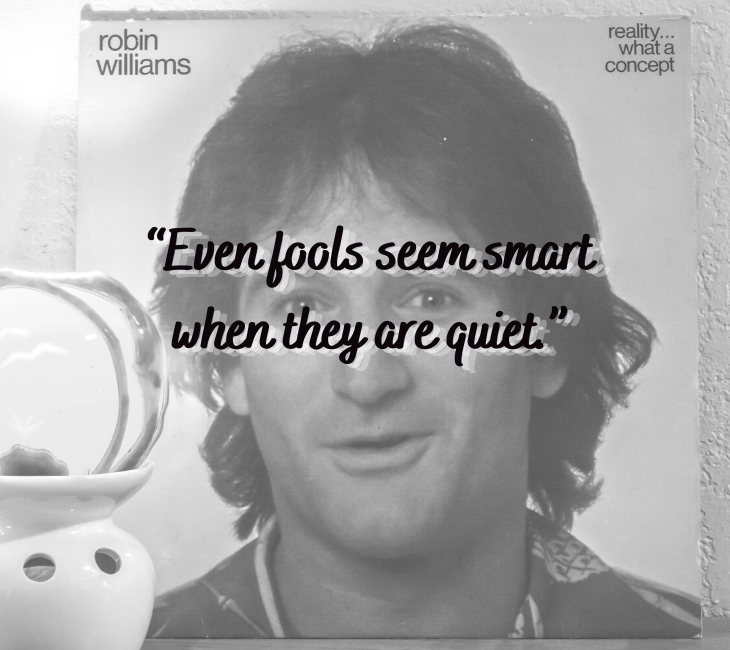 (Flickr)
"Even fools seem smart when they are quiet."
18. On self-reliance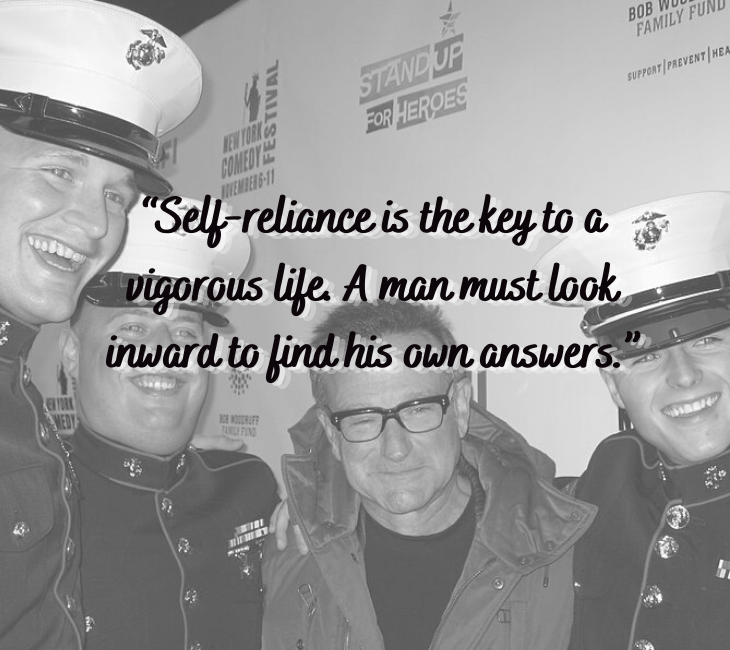 (By John J. Kruzel, Wikimedia Commons)
"Self-reliance is the key to a vigorous life. A man must look inward to find his own answers."
19. On his work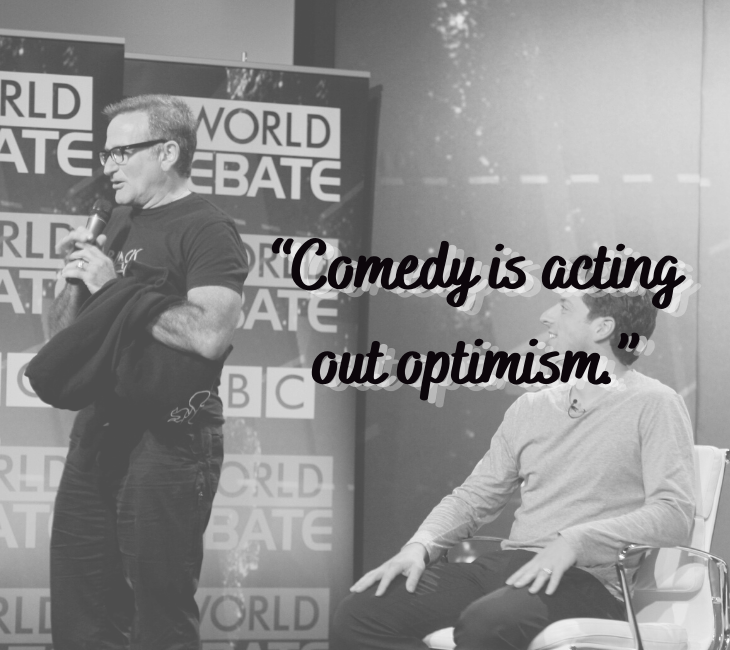 (Flickr)
"Comedy is acting out optimism."
20. On his life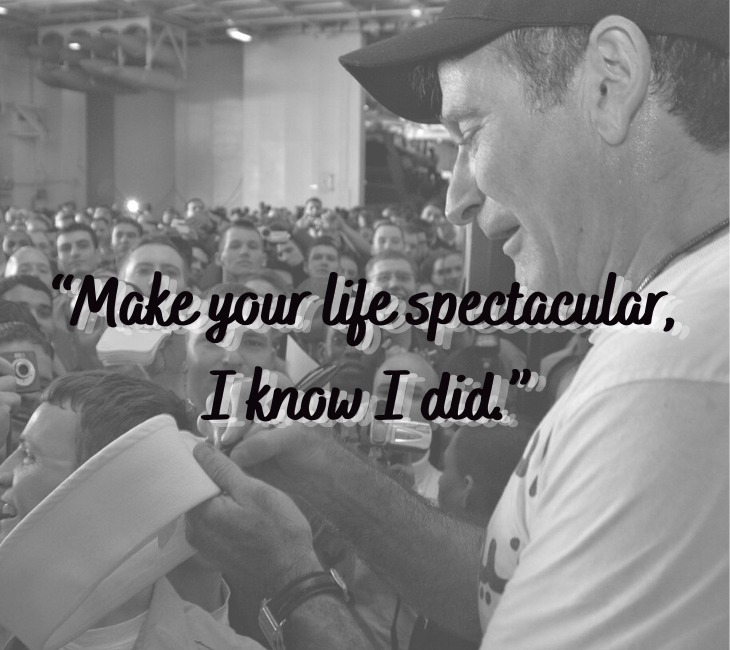 "Make your life spectacular, I know I did."

Please share this inspiring article with others, too!