Australia. The land of giant spiders and vegemite. Where kangaroos and koalas roam freely and the language is supposedly English but sounds like a foreign tongue. Australia is a wonderful place for a visit, whether you're a food lover or an animal lover. But this country-sized continent has its very own way of doing things which you'll have to get used to. Just to give you a taste of some of the uniqueness that is Australia, here are 20 authentic, hilarious and bizarre signs that you could really only find in the land down under!
1. Where everything is upside down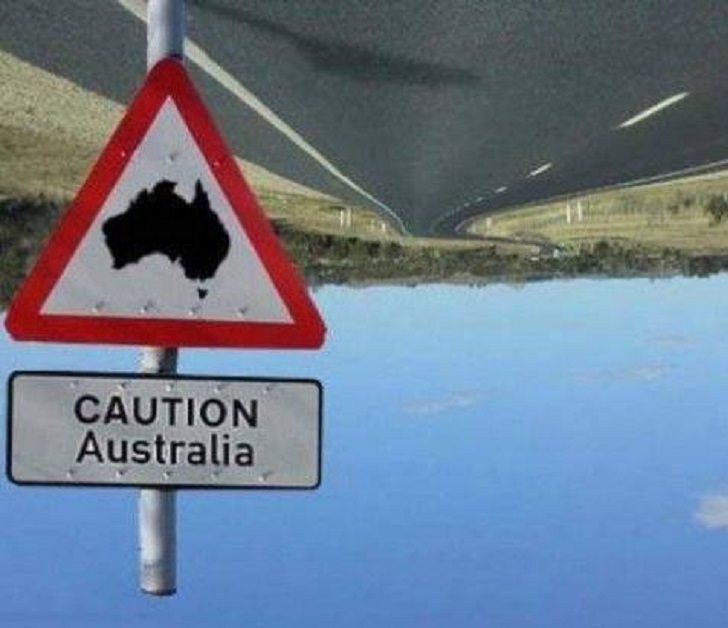 (Facebook)
2. Queen says STOP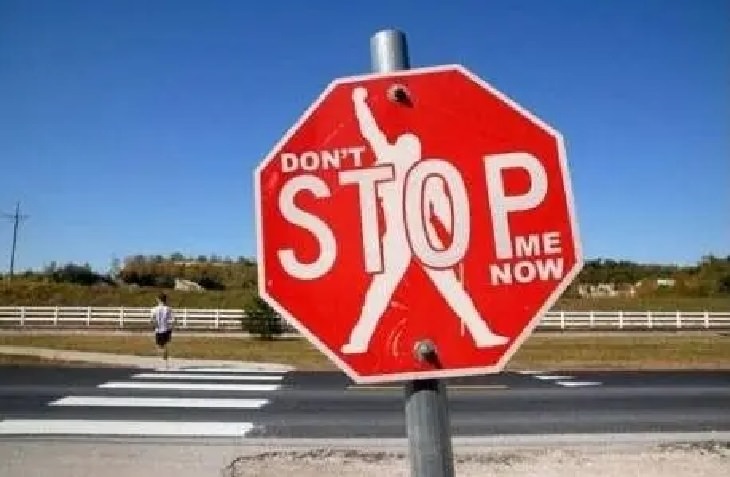 (Facebook)
3. Avoid the outback roads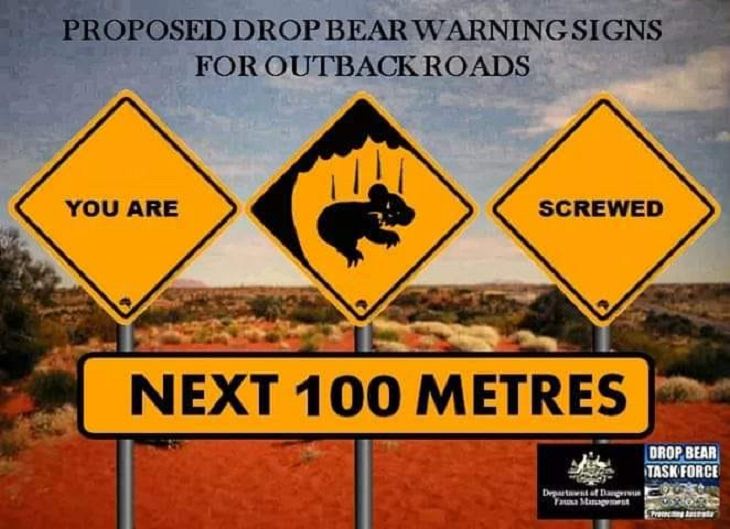 (Facebook)
4. Don't drive like an anchor?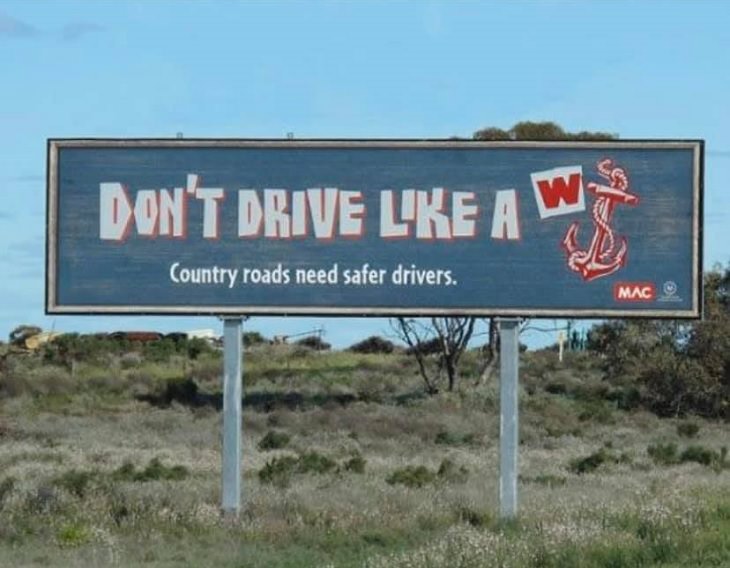 (Facebook)
5. Watch out for bicycling kangaroos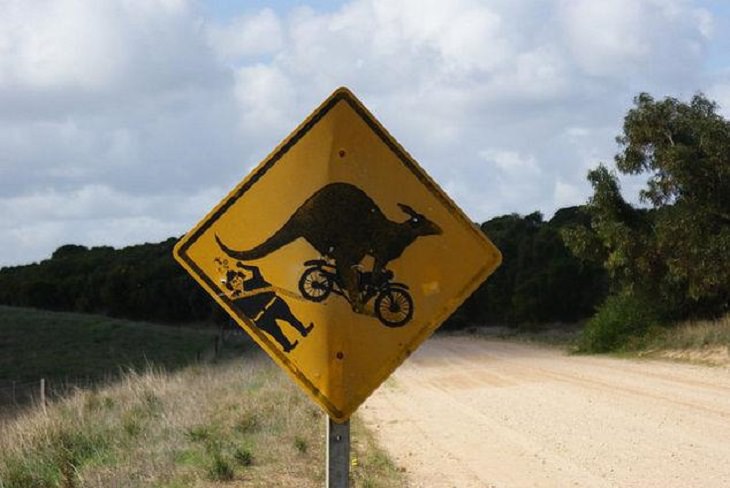 (Facebook)
6. A very real perspective on roadkill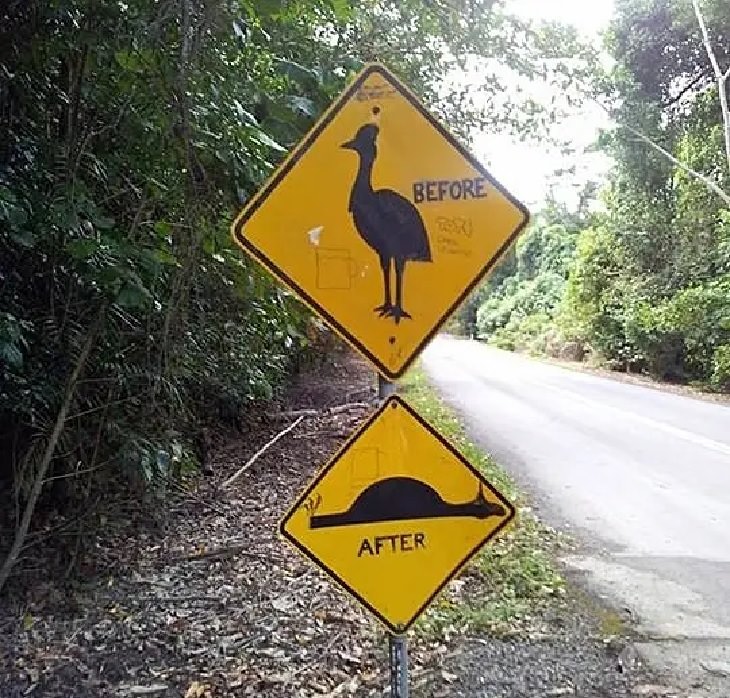 (Travelnq)
7. A friendly reminder to visiting drivers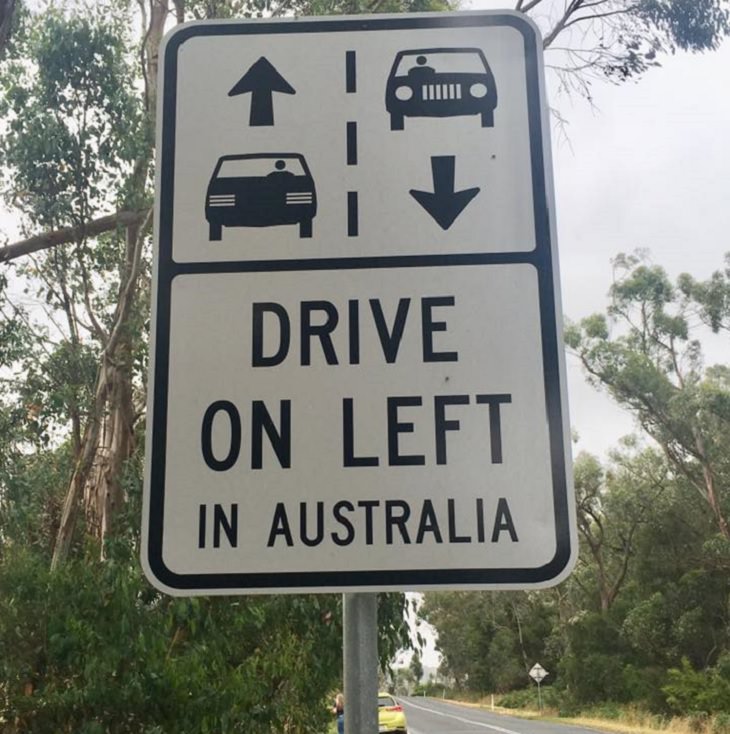 (Facebook)
8. Trying to race the roadrunner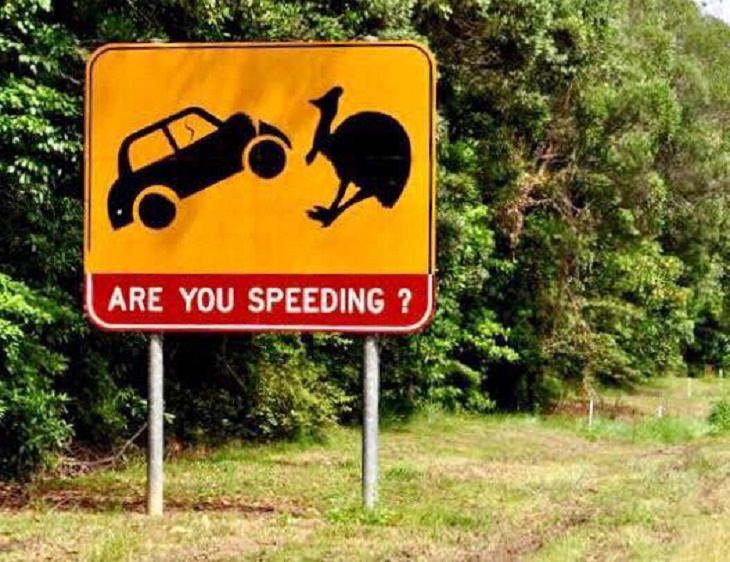 (Facebook)
9. Where every season is mating season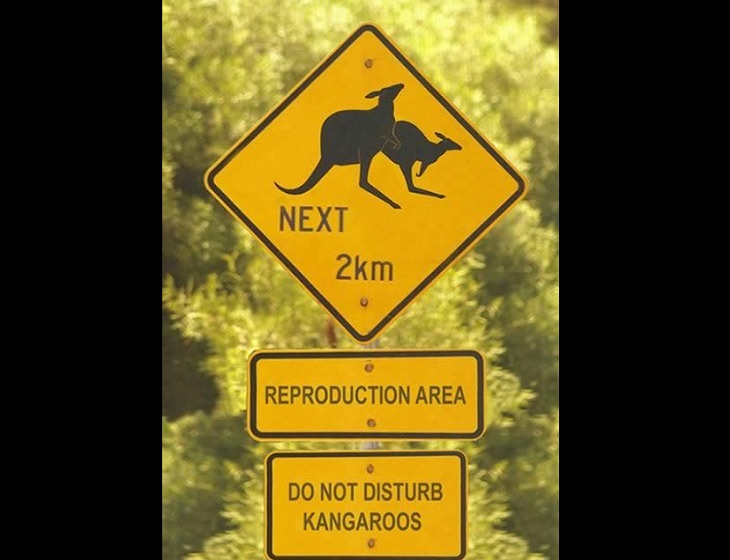 (i.pinimg)
10. Maybe only locals know what this one means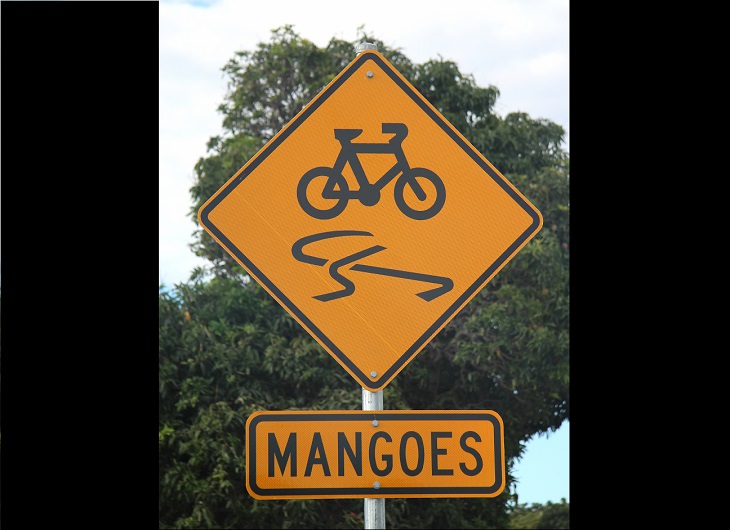 (Flickr)
11. Umm… Thank you?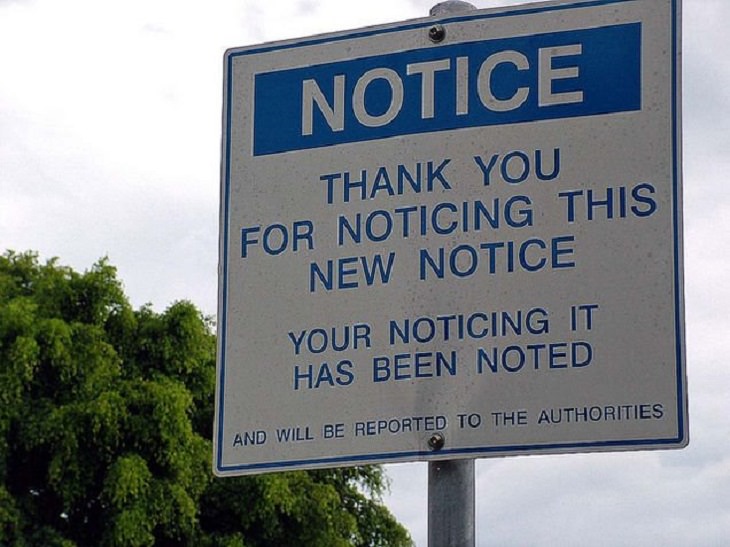 (Facebook)
12. I think I just lost my appetite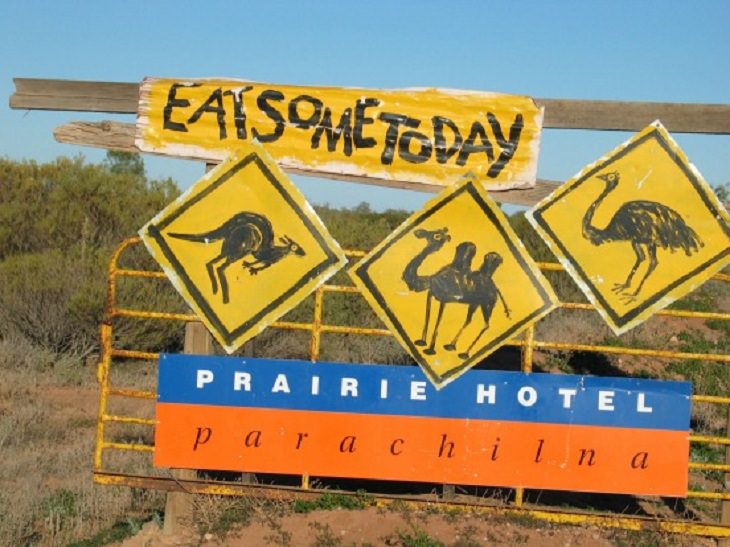 13. Covering all the possibilities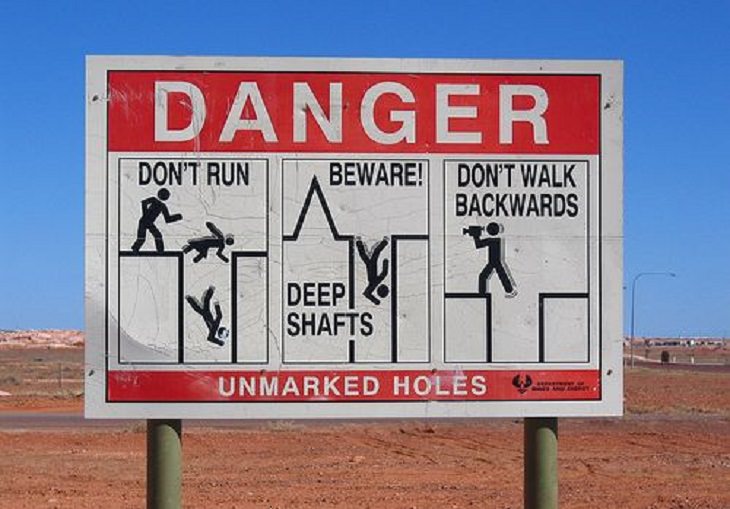 (outback-australia-travel-secrets)
14. Checking the weather just got easy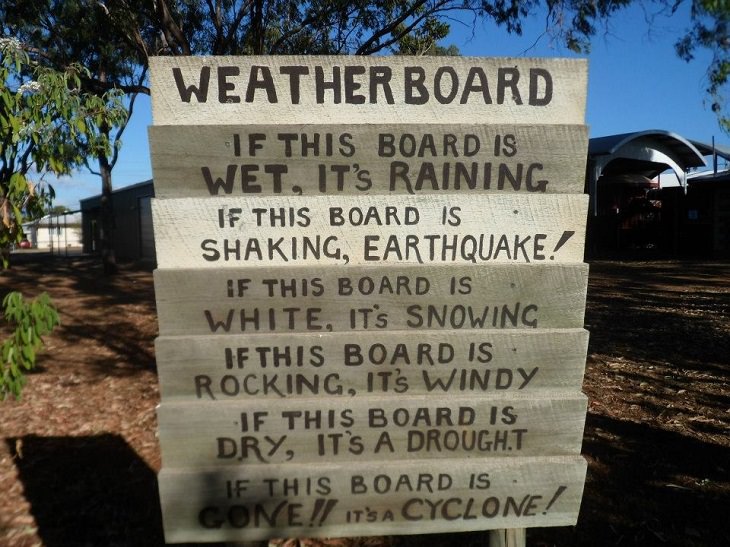 (Imgur)
15. I'll just drive closer to the sign to read it. Oops… Too close.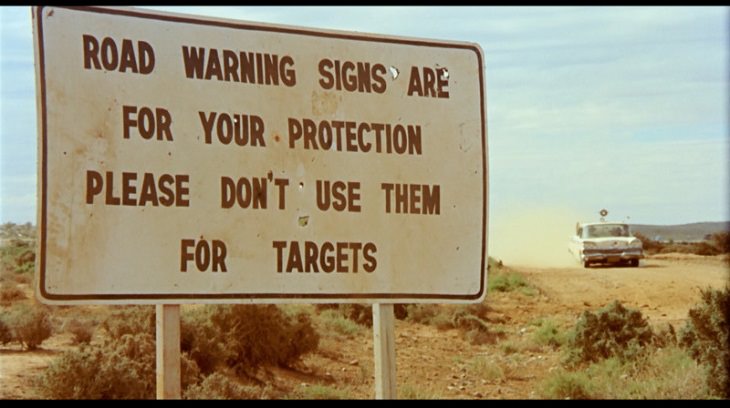 (Tumblr)
16. You are now entering animal territory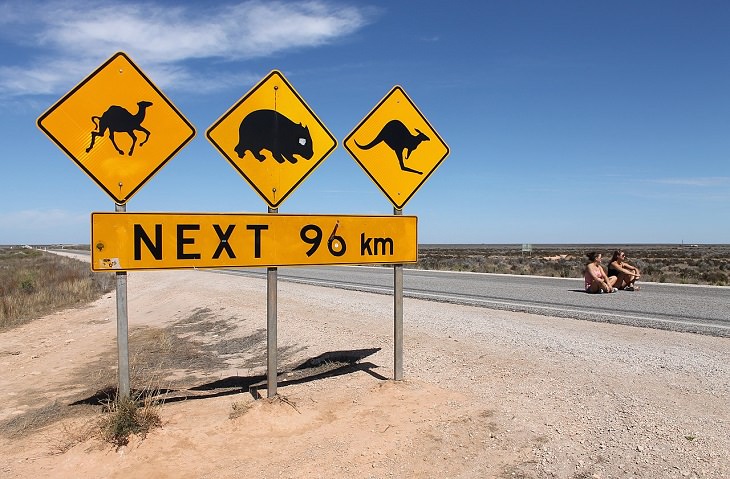 (By Bahnfrend, Wikimedia Commons)
17. A very direct message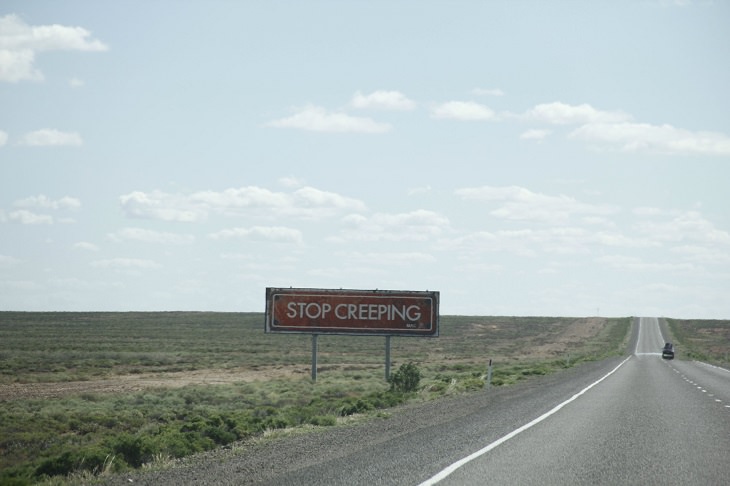 (Imgur)
18. Apparently reverse cow-tipping is a real problem in the outback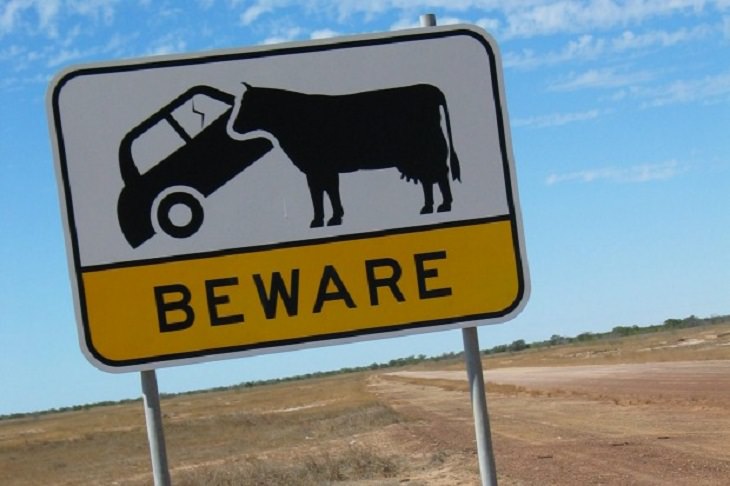 19. Avoid the green…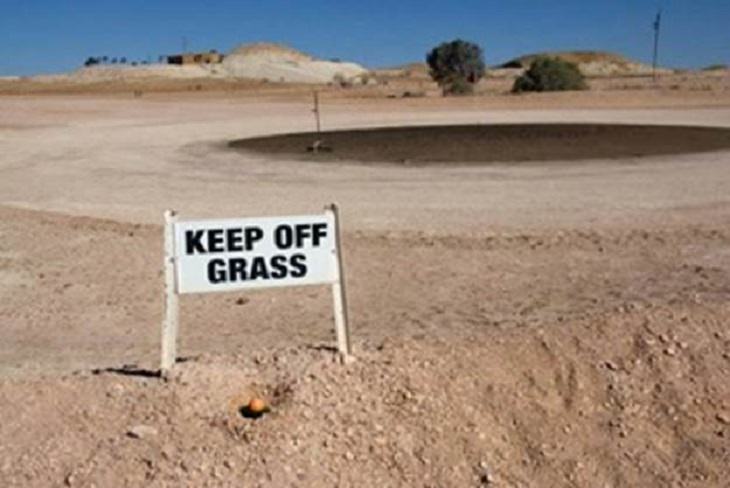 (Reddit)
20. Some shocking news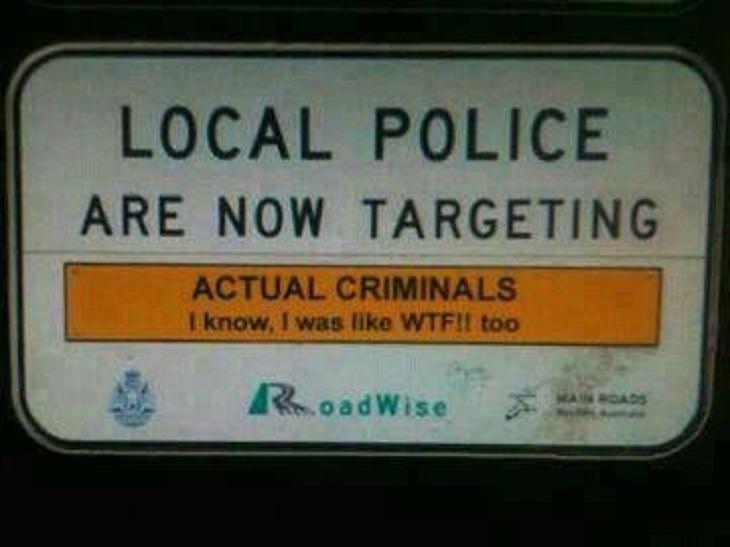 (Steemit)
Found this article funny? Share it!