Now, let's take a look at some of the best and most extraordinary hyper-realistic portraits of Carla Grace. We guarantee these will take your breath away.
1. Artist Carla Grace with her portrait of a tiger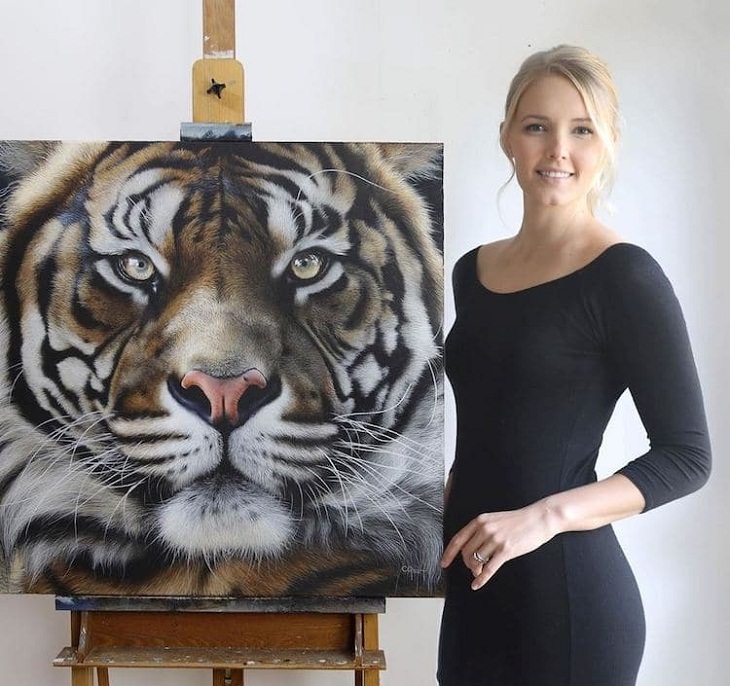 2. That's one majestic-looking horse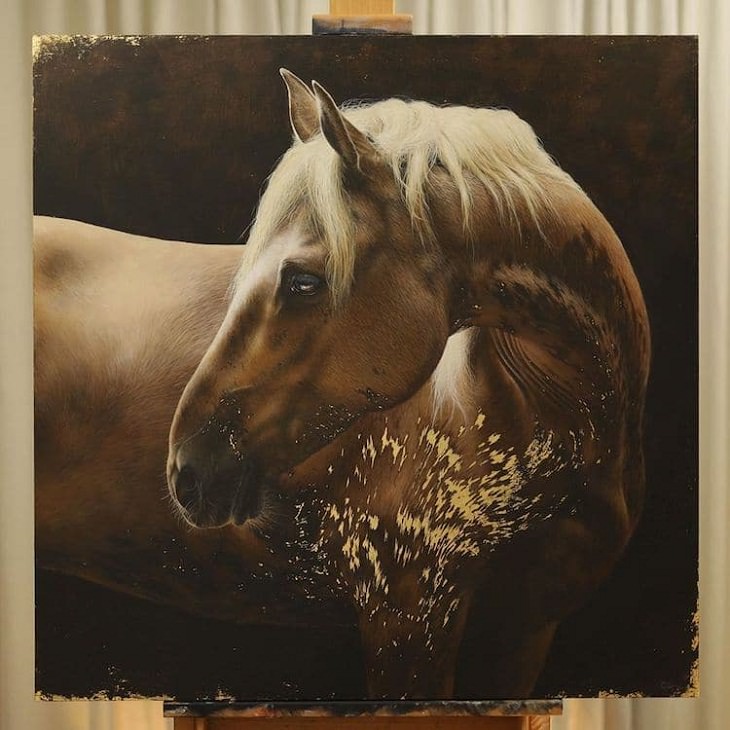 3. A polar bear. Look at the detailing of its fur!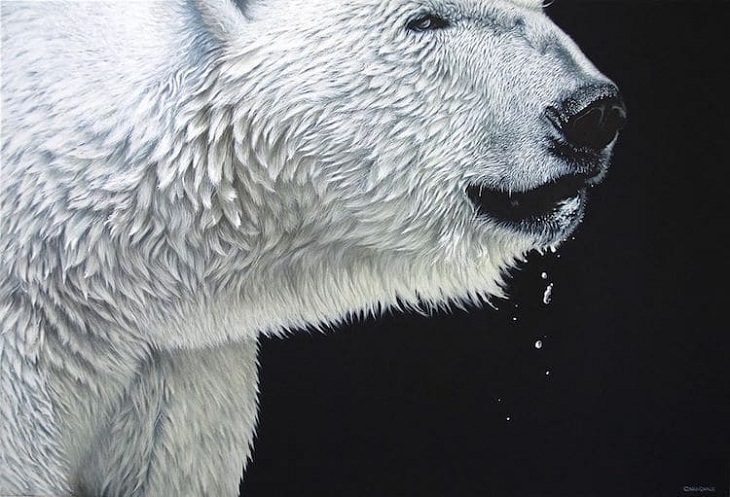 4. Eye of the tiger!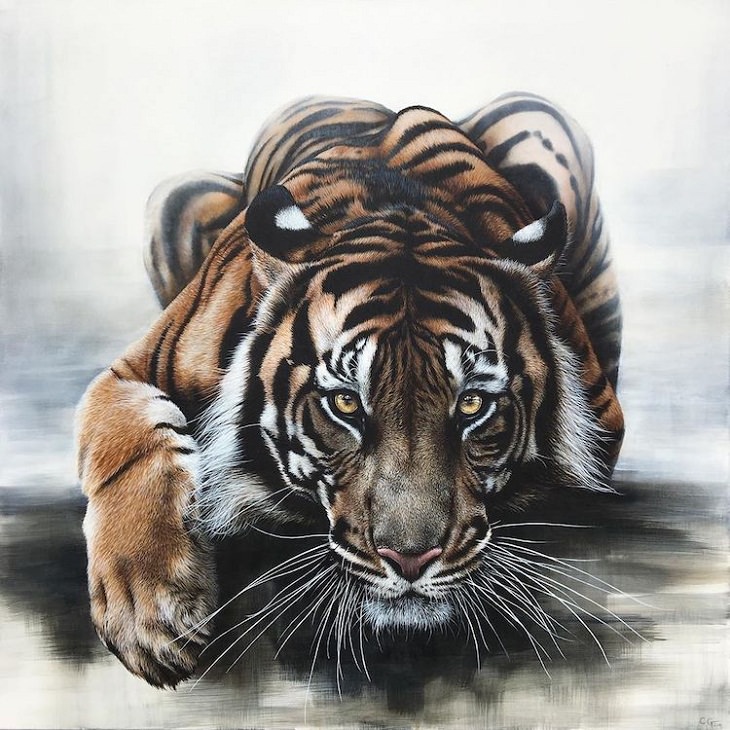 5. The artist with her stunningly real painting of a black cockatoo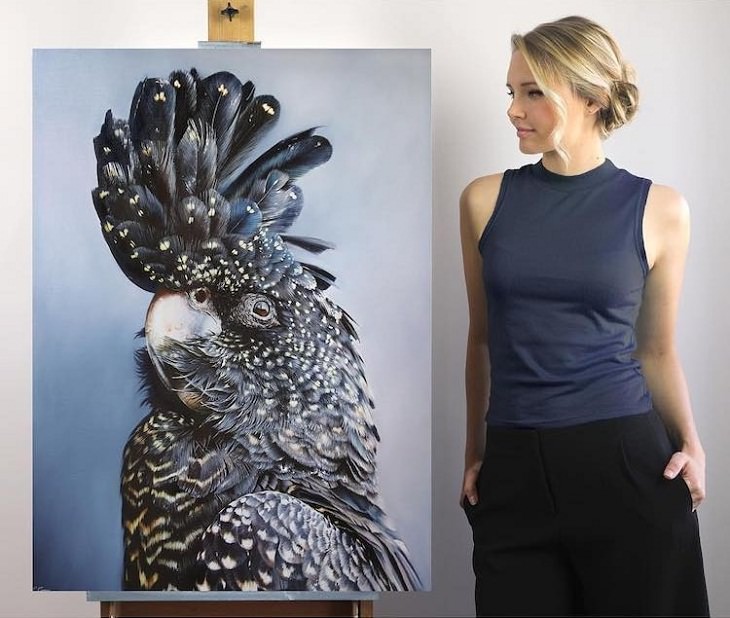 6. Here's a close-up of the black cockatoo portrait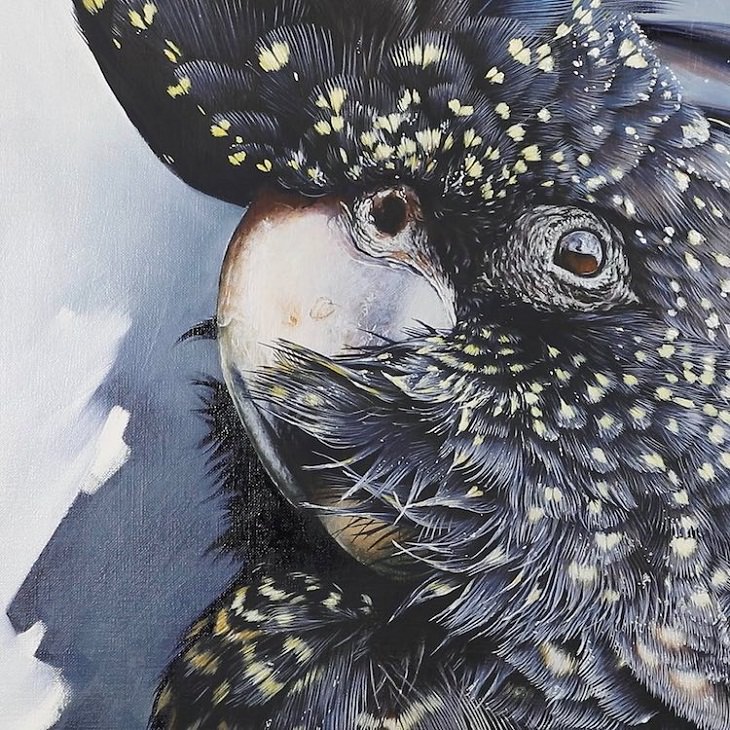 7. Giraffes are known to be Africa's gentle giants. This painting brings out the softness of these animals so well.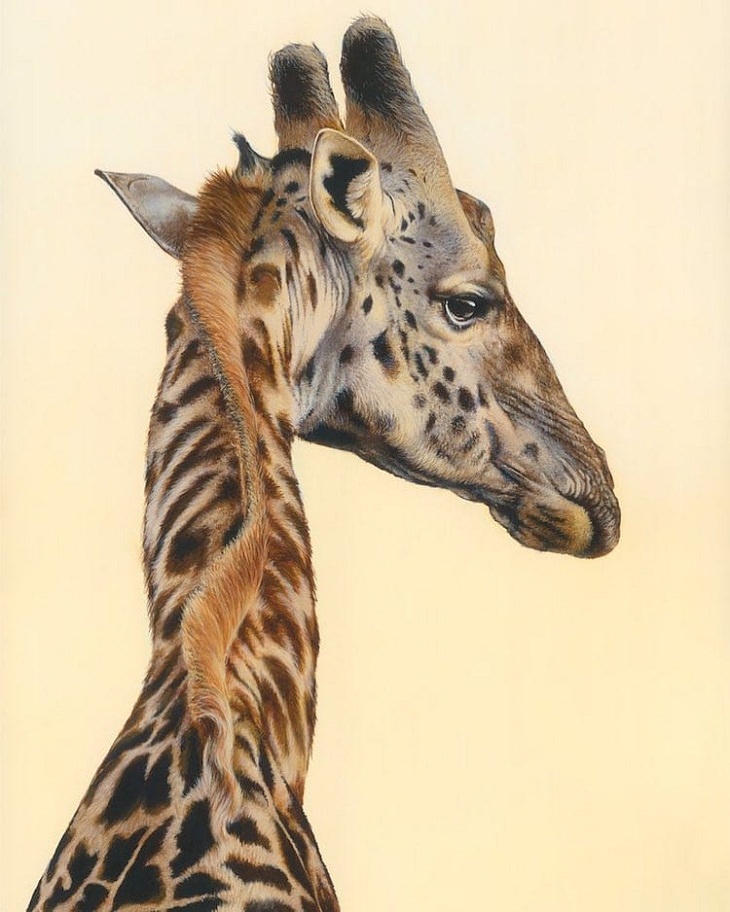 8. Doesn't it feel like the wolf is staring right into your eyes?!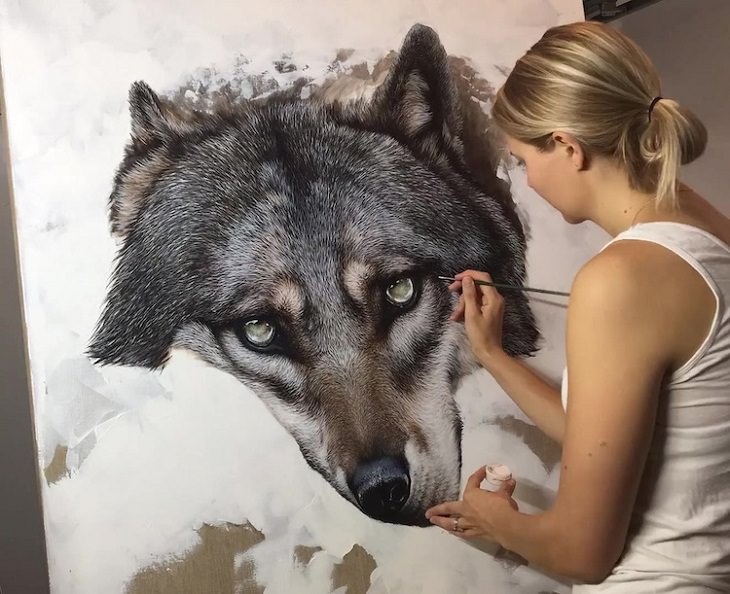 9. To truly appreciate the work of the artist, you need to simply look at the mane of this lion. WOW!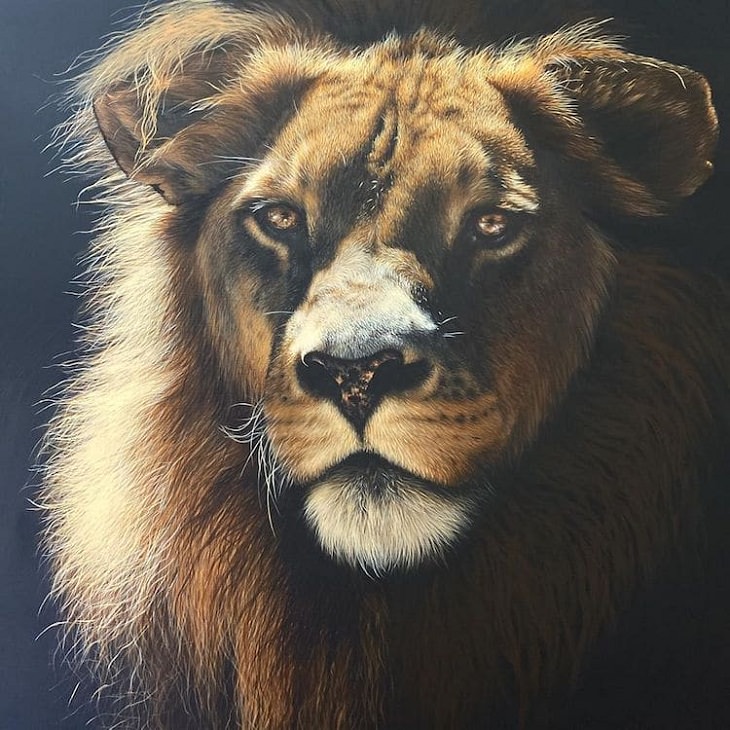 10. One could just fall in love with this chimp!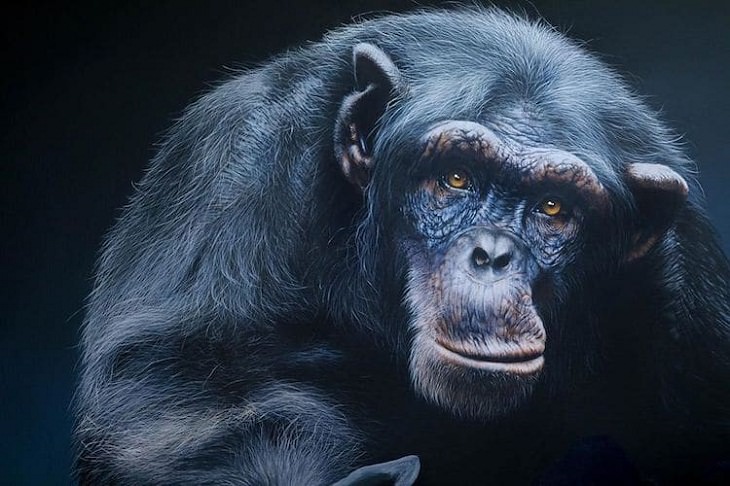 11. Snow leopards are elusive creatures and are extremely tough to sight. But Carla Grace has ensured you can view them in their full glory anytime...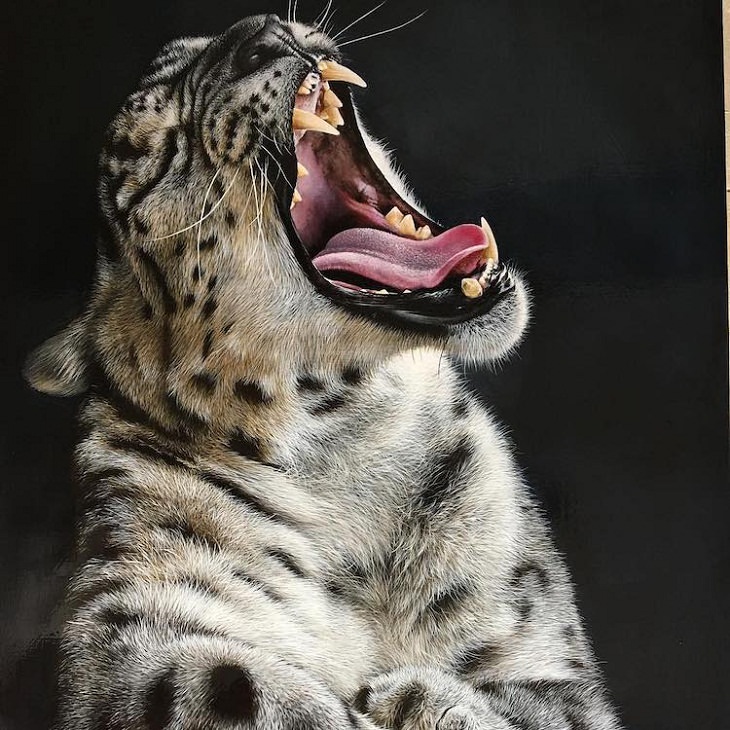 12. Here is the artist dedicatedly working on another snow leopard painting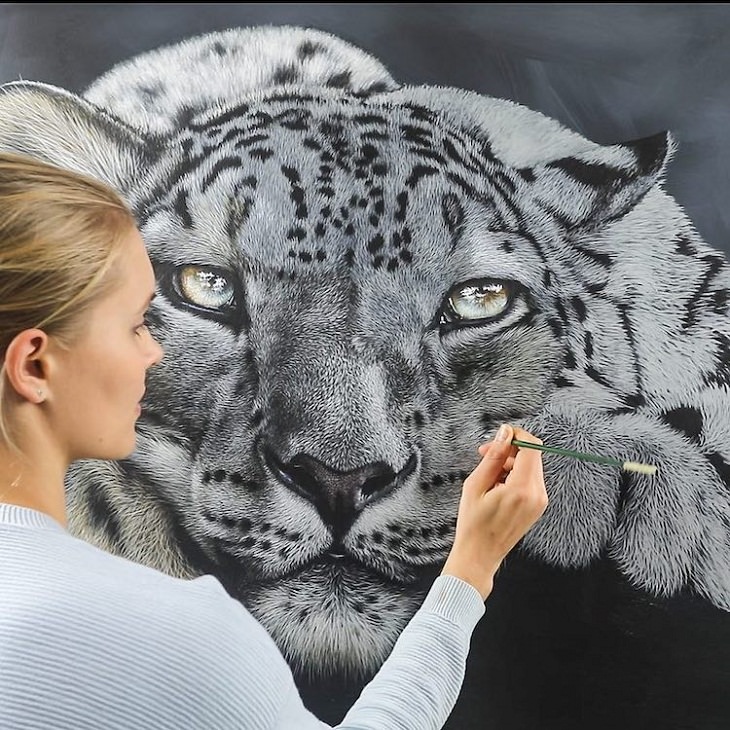 13. So that's how those incredibly realistic whiskers are made. Amazing!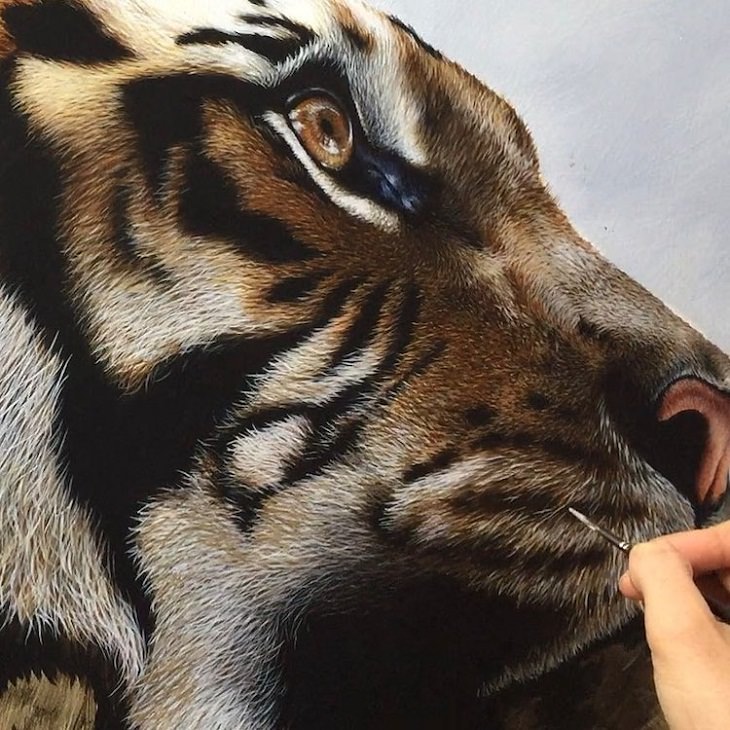 14. You can even see the breaths being exhaled by this black rhinoceros!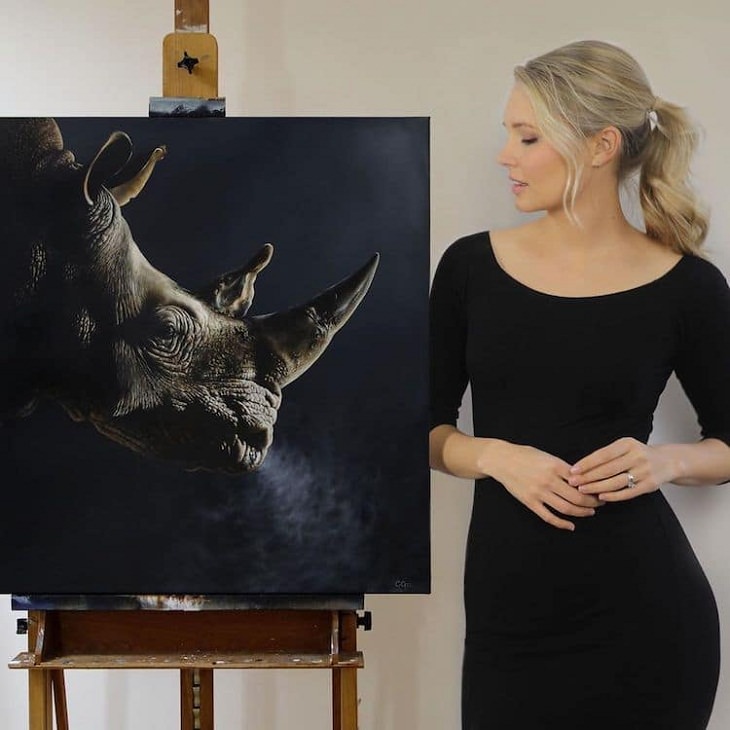 15. This magnificent painting of a growling tiger is the apt way to sign off on this amazing collection...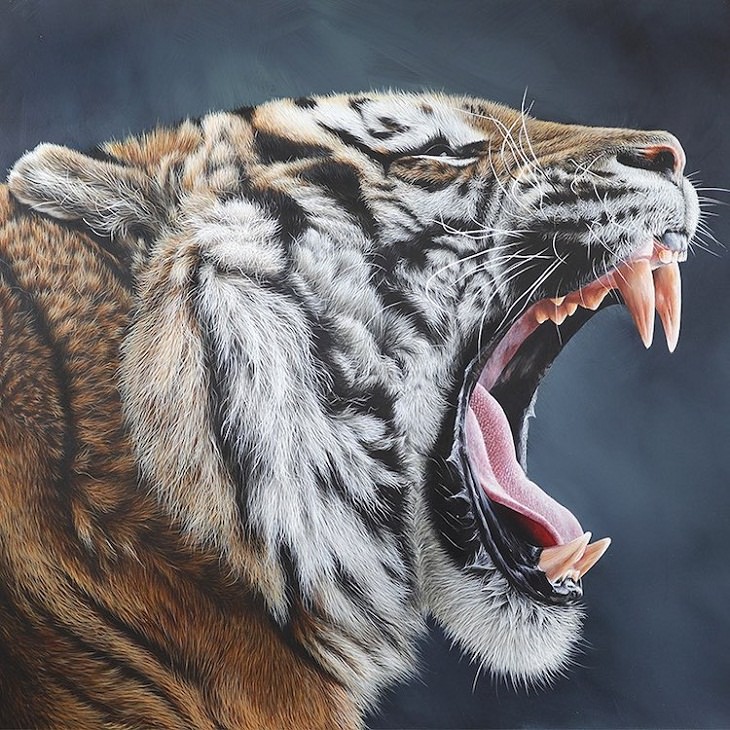 Share this post with someone who loves wildlife