As children, we embraced the treehouse as our own personal haven, away from the prying eyes of adults. As adults, we encourage our children to build their own treehouse (with our supervision), so they too can have their own safe space for naughtiness and adventure (also with our supervision). Despite our preexisting beliefs, however, treehouses aren't just for kids. They can be structures of wonder and beauty, bathed in green, and offering an escape surrounded by nature. The most common example of these is the treehouse hotels, that offer luxury and comfort alongside breathtaking views. These leaf-laden abodes can be designed to house multiple people and even provide fine dining experiences. More often than not, though, these tree-based architectural marvels, inspired by our childhood sanctuaries, are just plain beautiful. Just see for yourself!
1. Nothofagus Hotel, the heart of Huilo Huilo Biological Reserve, Chile

(By Felipe de la Fuente, Wikimedia Commons)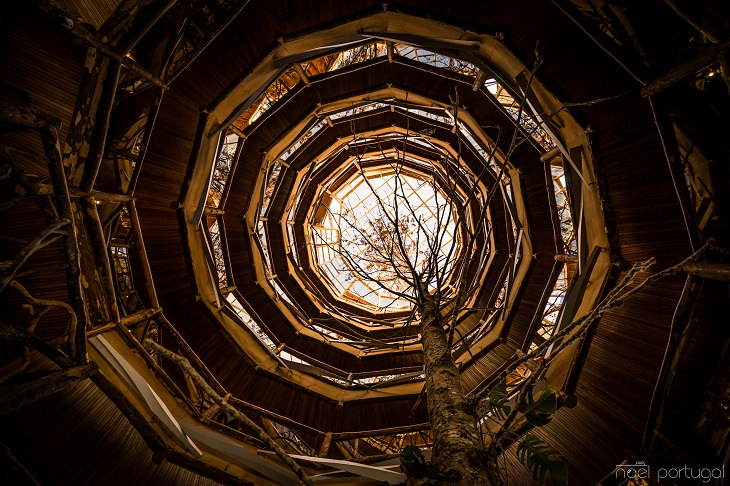 (Flickr)
2. Minister's Treehouse, said to be the world's tallest treehouse, located in Crossville, Tennessee, USA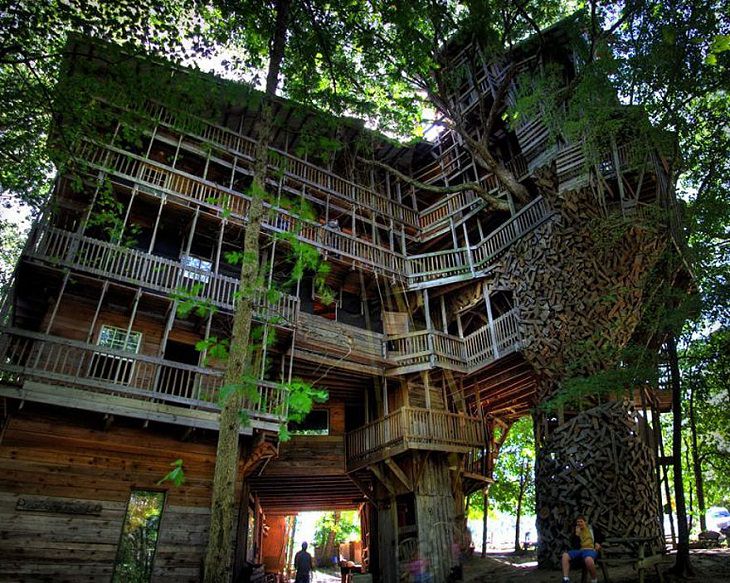 (Imgur)
3. A Playhouse Treehouse in the park of the Château de Langeais in Loire Valley, France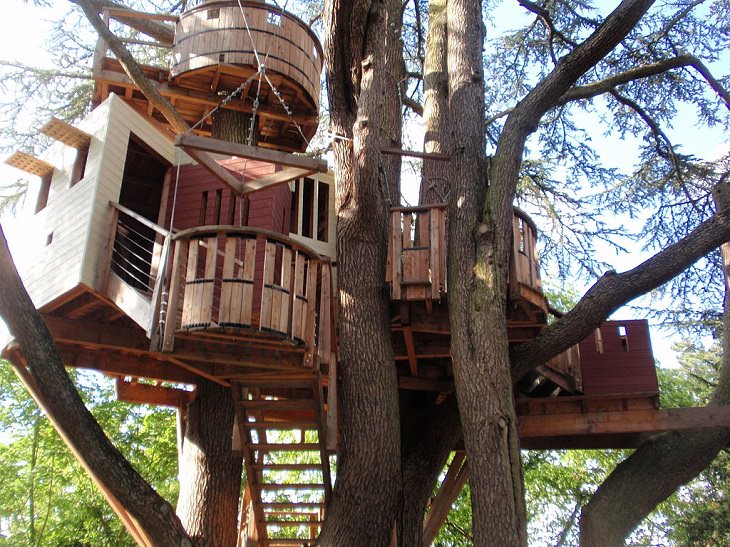 (By ThomasPusch, Wikimedia Commons)
4. Free Spirit Sphere Treehouses in Canada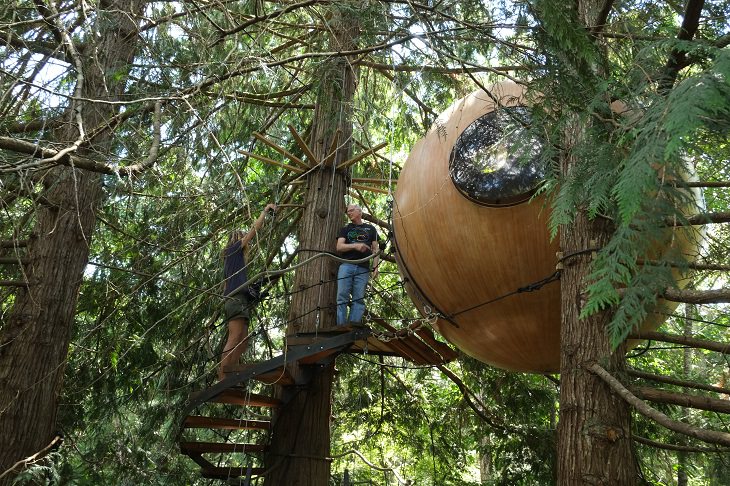 (Flickr)
5. The Burning Man Steampunk Treehouse, now located in the Dogfish Head Brewery in Milton, Delaware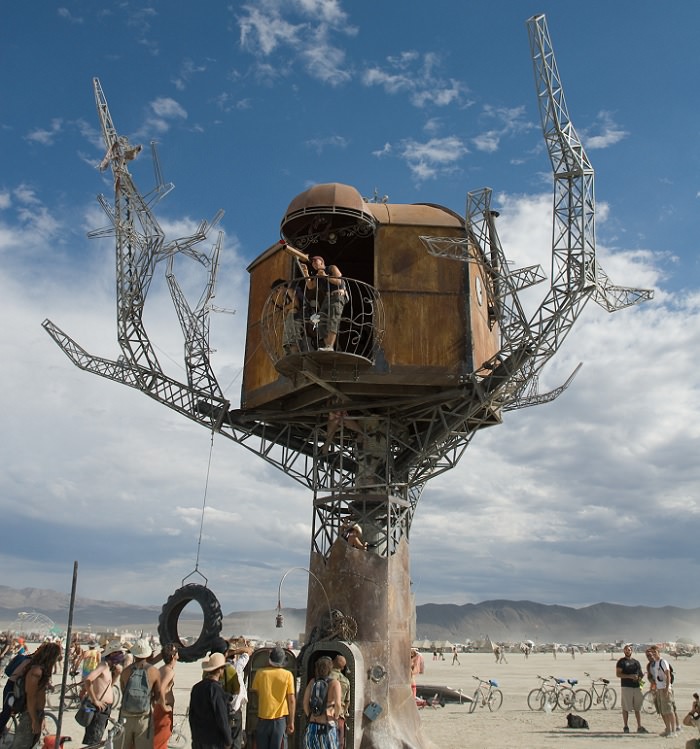 (Flickr)
6. Yellow Treehouse Restaurant, located near Auckland, New Zealand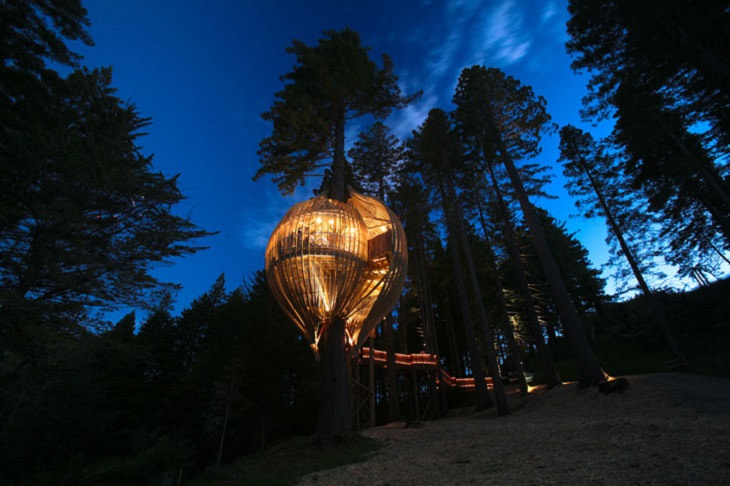 (Flickr)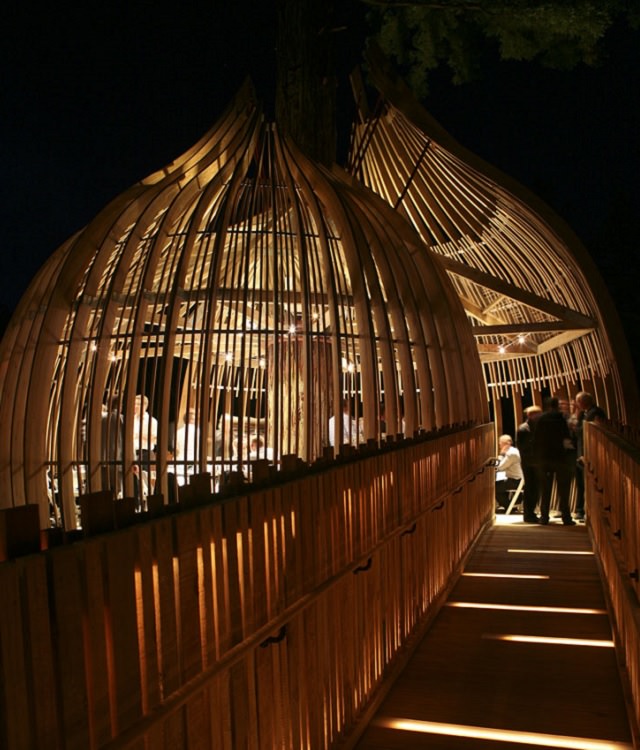 (Flickr)
7. The Mirrorcube Treehotel in Harads, Sweden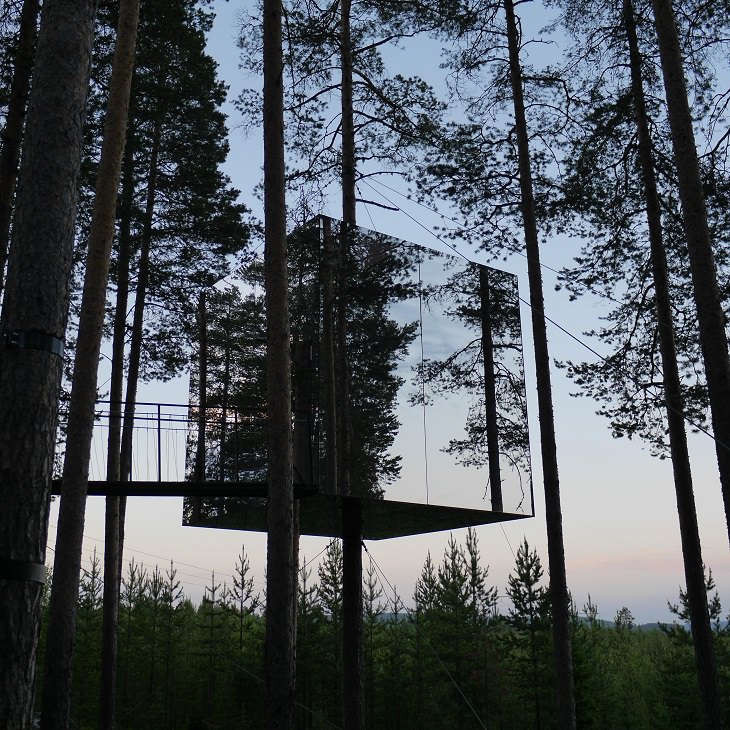 (Flickr)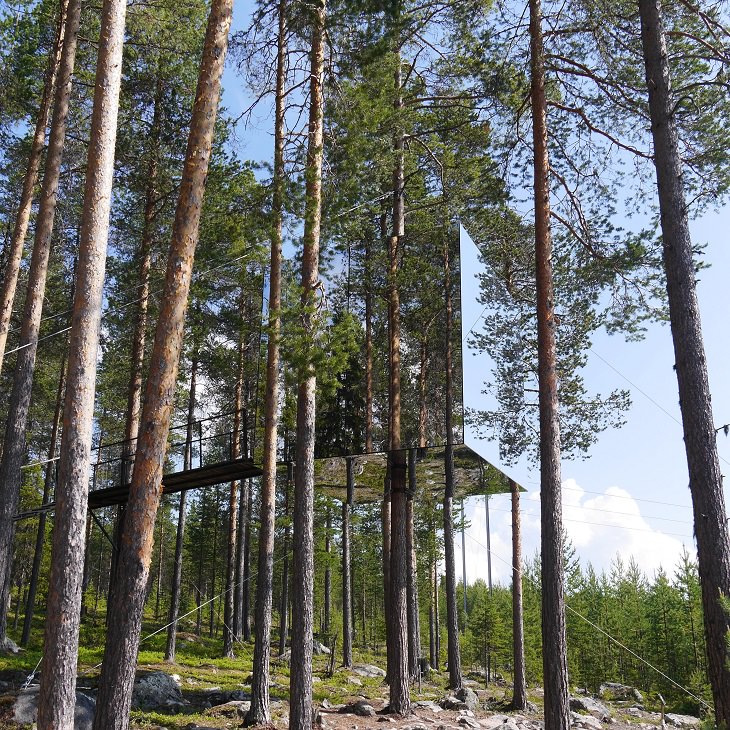 (Flickr)
8. Peyrat Le Chateau, in Upper Vienne, France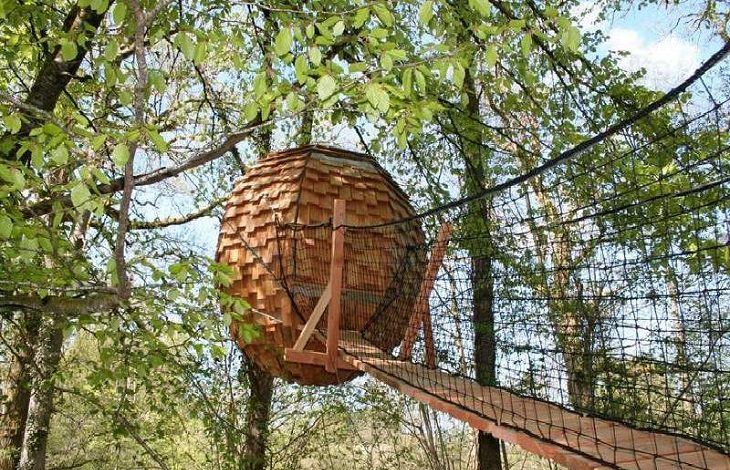 (iha)

(iha)
9. Hotel Costa Verde, a Treehotel in Costa Rica with an aviation aesthetic!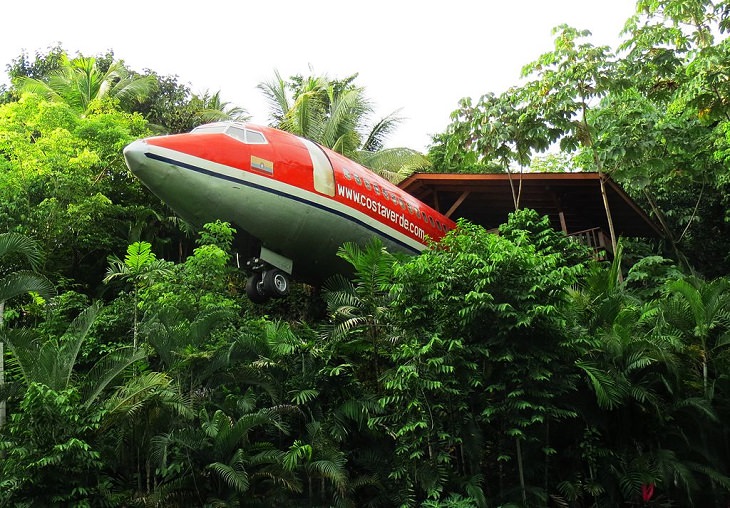 (By Gotanero, Wikimedia Commons)
10. Teahouse Tetsu, surrounded by cherry blossoms in Yamanashi, Japan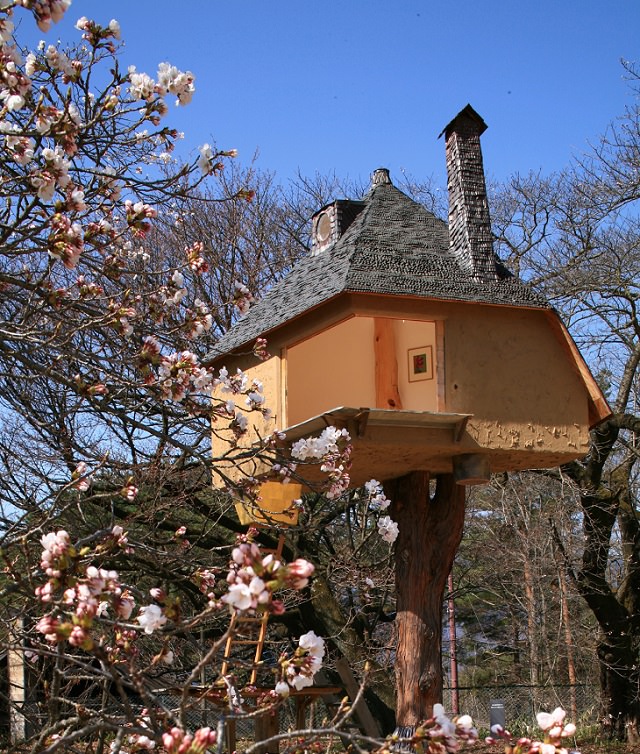 (Flickr)
11. Chêne Chapelle in Allouville-Bellefosse, an oak tree hollowed out by lightning that now houses a Chapel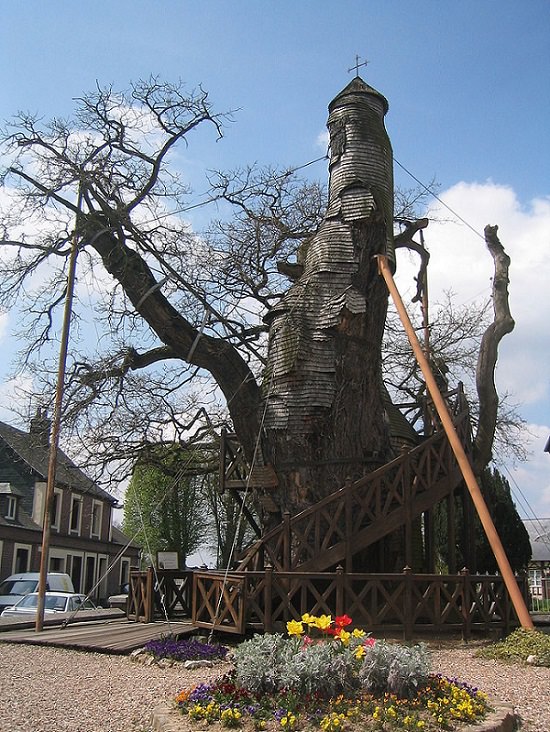 (By Ji-Elle, Wikimedia Commons)
12. The Three Story Treehouse in British Columbia's Enchanted Forest Theme Park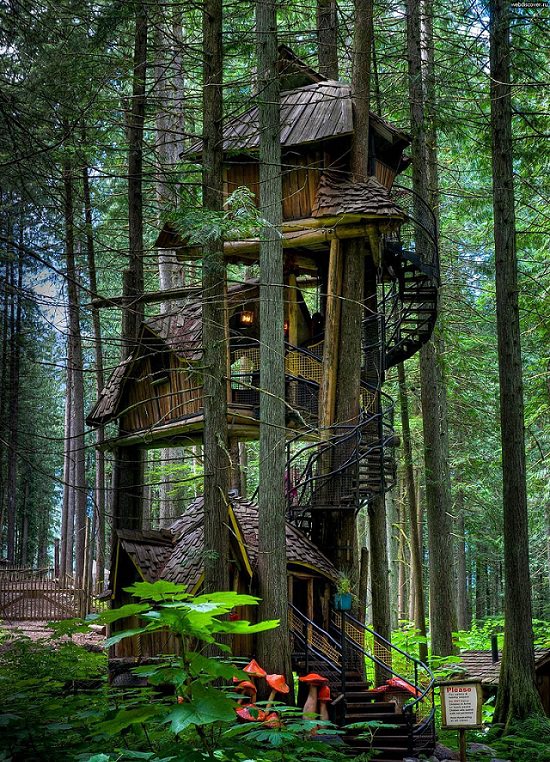 (Imgur)
13. The UFO Treehouse in Sweden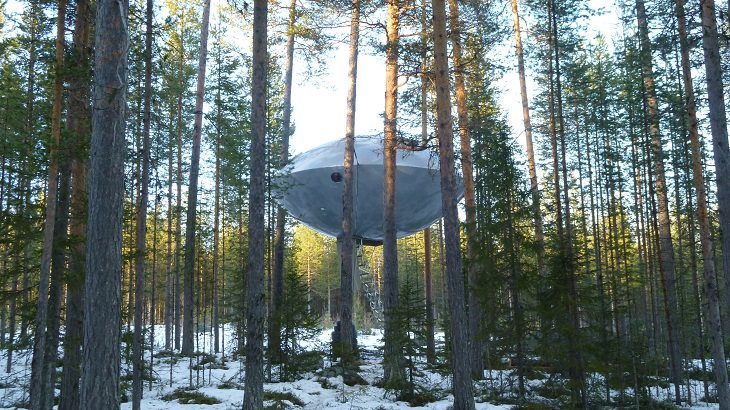 (Flickr)
(Flickr)
14. The Beach Rock Treehouse in Okinawa, Japan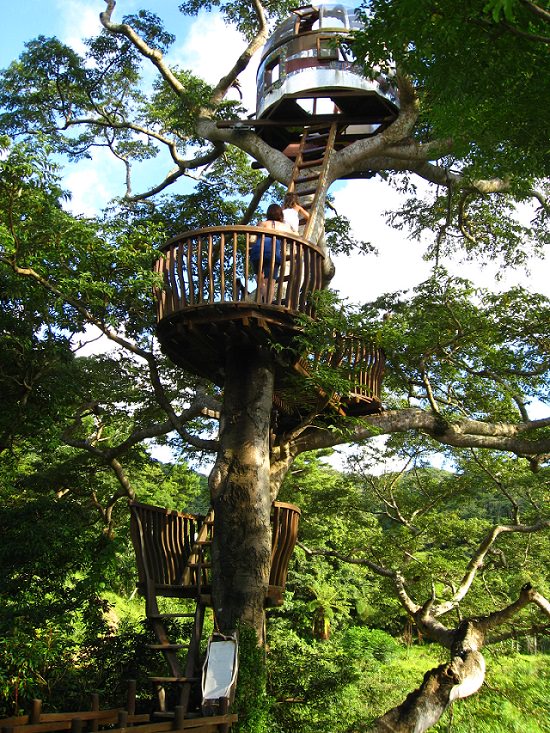 (Flickr)
15. Secluded Intown Treehouse in Buckhead, Atlanta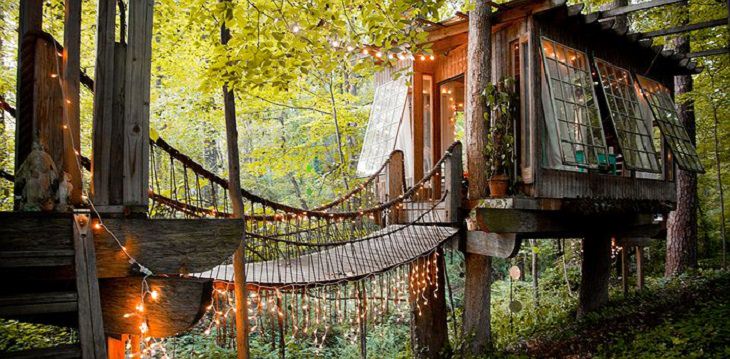 16. The Dragonfly Treehotel in Harads, Sweden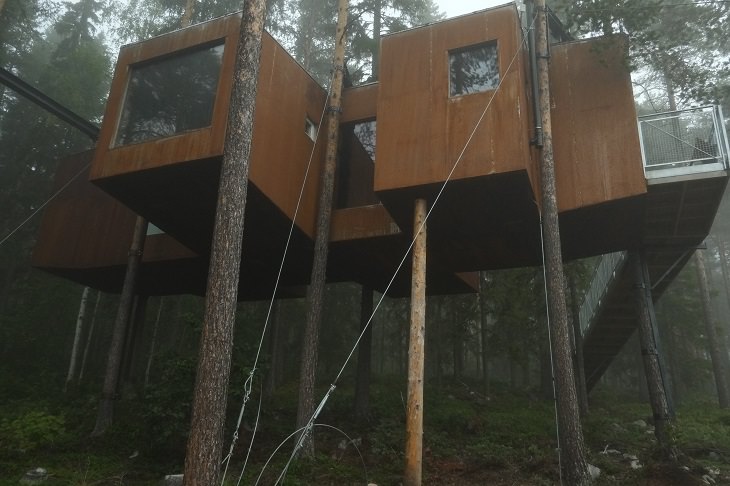 (Flickr)
17. Treehouse over Lake Muskoka in Ontario, Canada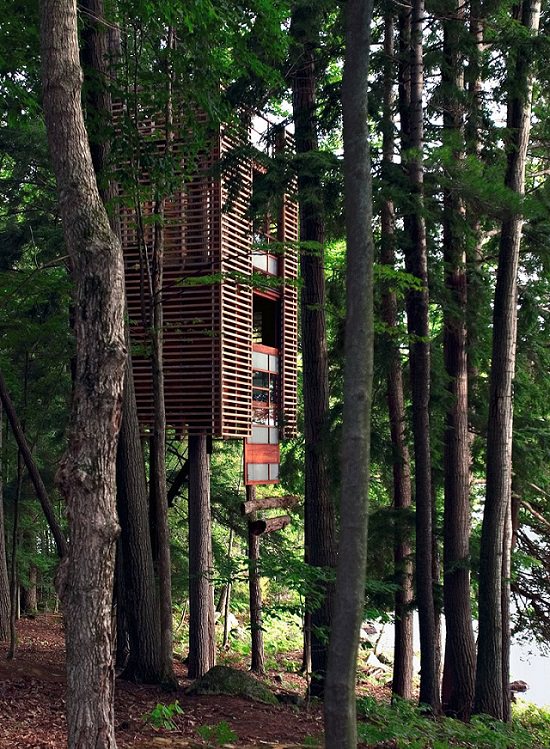 (Imgur)
18. Playa Viva Bamboo Treehouse Hotel in Guerrero, Mexico
Share these amazing treehouses with your family and friends!