All through the festival, you'll find food stands offering an entire cuisine based on pumpkins: there is pasta, soup, bread, fries, dumplings, pies, and even spritzer, all based on over 600 varieties of pumpkins. You can also take home jams, spices, pastries, oils, and dry noodles made of pumpkins.
Artisans sit around the garden and carve out giant gnomes out of pumpkins. During October weekends, you can come and carve pumpkins yourself. The festival provides tools.
Starting at the end of October, the entire exhibition will be lit up in the evening so visitors can keep wandering around after dark.
There will also be the European Championship in pumpkin weighing. The current German record belongs to a pumpkin weighing 2020 pounds (916 Kg), but the world record is even more impressive. It belongs to a Belgian pumpkin that weighs about 2620 pounds (1190 Kg)! Check the Facebook page for this year's winner's pictures.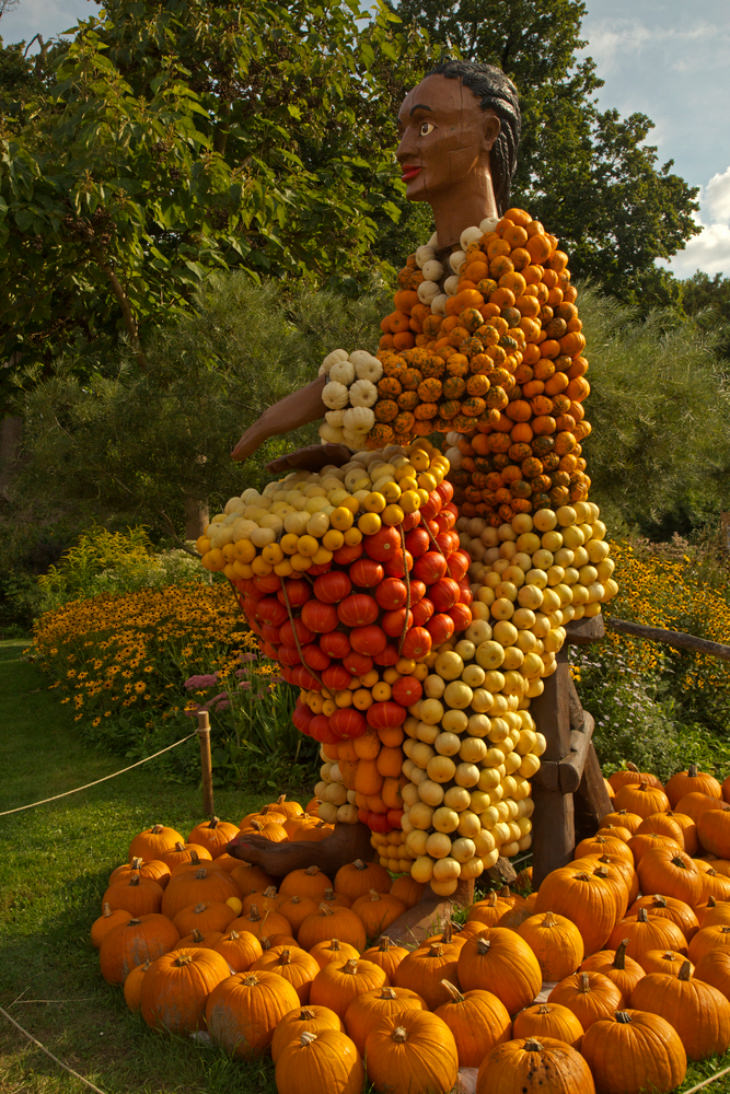 The world's largest pumpkin festival has to go out in a bang. On November 28th the Great Pumpkin Battle takes place. All participants are invited to smash the winning pumpkins from the weighing championship. You can take the seeds home! If you're considering a visit, know that the park is very easily accessible by all means of transportation. Opening hours are
7:30 a.m. to 8:30 p.m, and entrance fees are 10 Euros for adults.