In a world with increasingly high levels of pollution and overall damage to the environment, one artist strives to bring forward an important message with his art. As the amount of garbage in the ocean piles up, Artur Bordalo (also known as Bordalo II), famous across the world for his stunning murals and his uniquely designed sculptures, uses his artwork to send a message to all of us about the rising waste production.
Between the increasingly irresponsible disposal of trash and the lack of recycling practices, numerous species are being wiped out by the ever-increasing pollution. The Portuguese artist has worked tirelessly to spread his anti-pollution message both locally and now internationally, by creating these stunning sculptures of animals made entirely out of waste products, the most beautiful form of recycling you will ever see!
1. The colorful turtle

2. Is that King Louie from 'The Jungle Book'?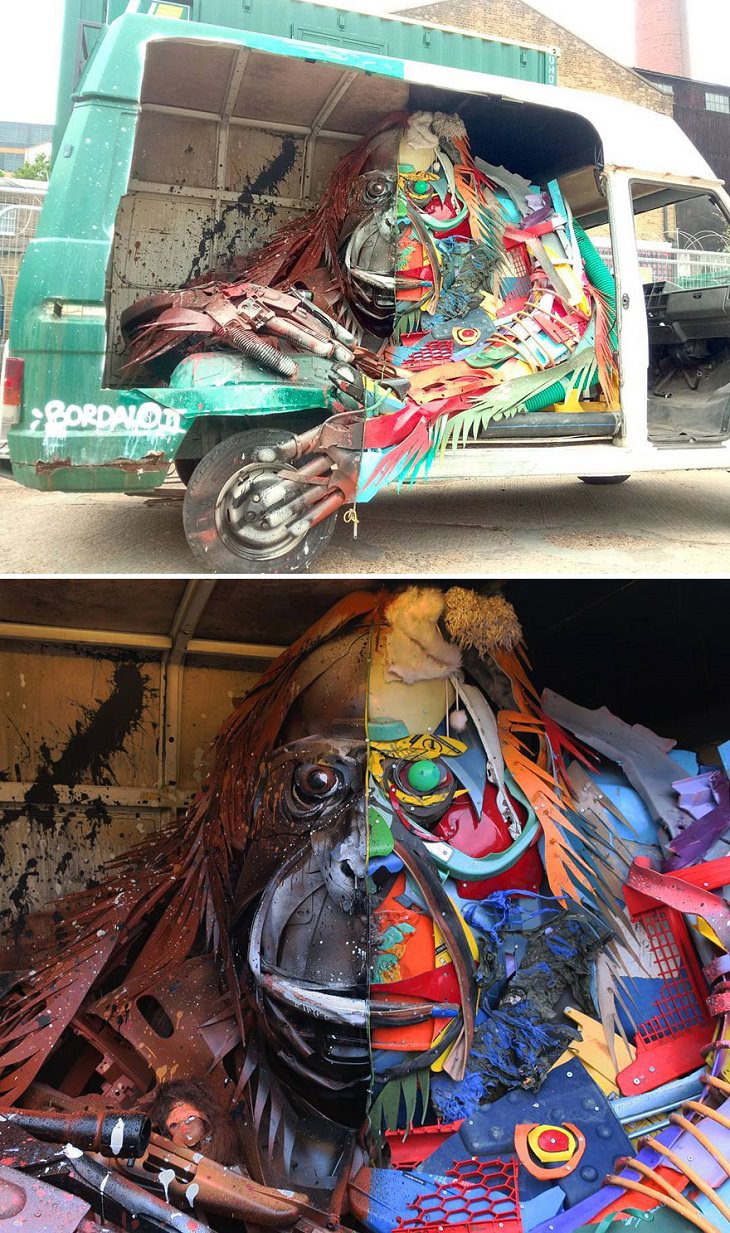 3. Let's go for a swim!

4. This bird has the most beautiful song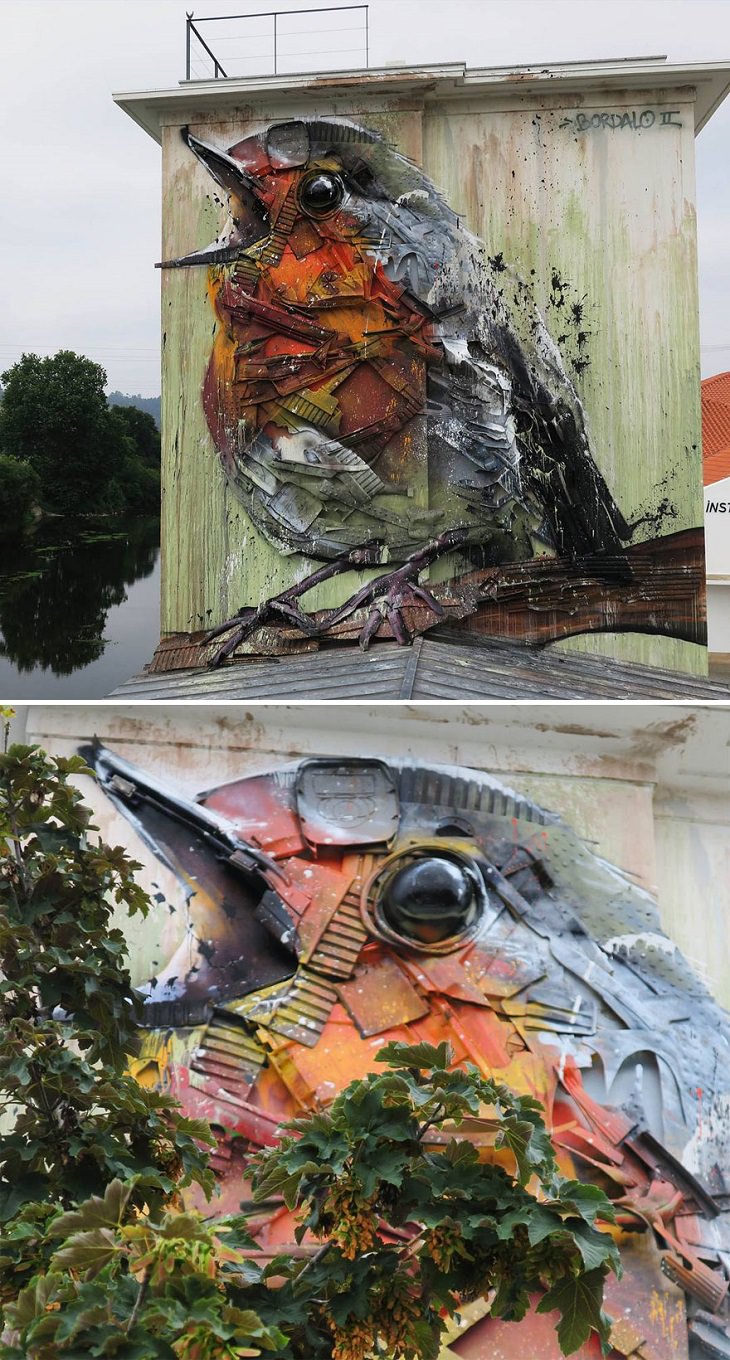 5. The two sides of one wolf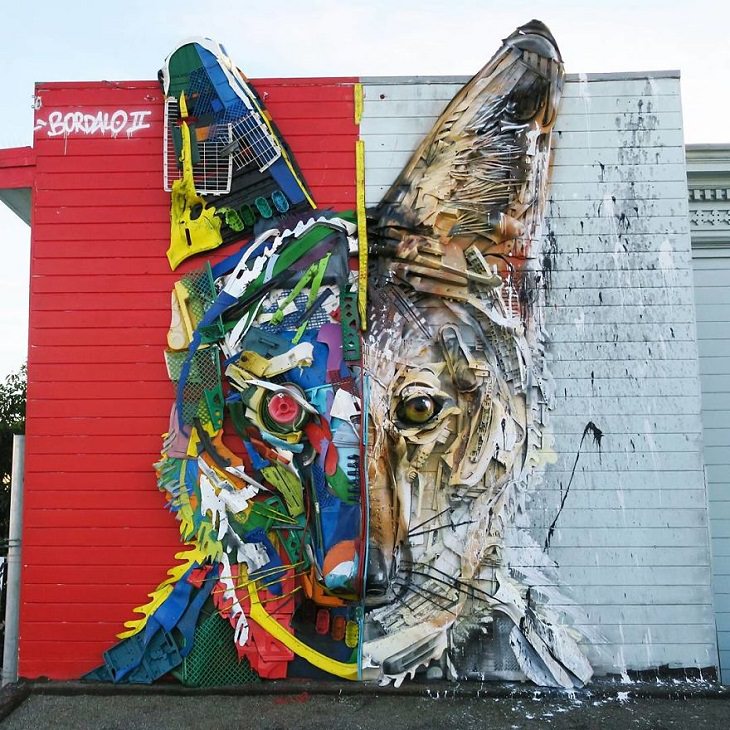 6. Unicorns are real, after all!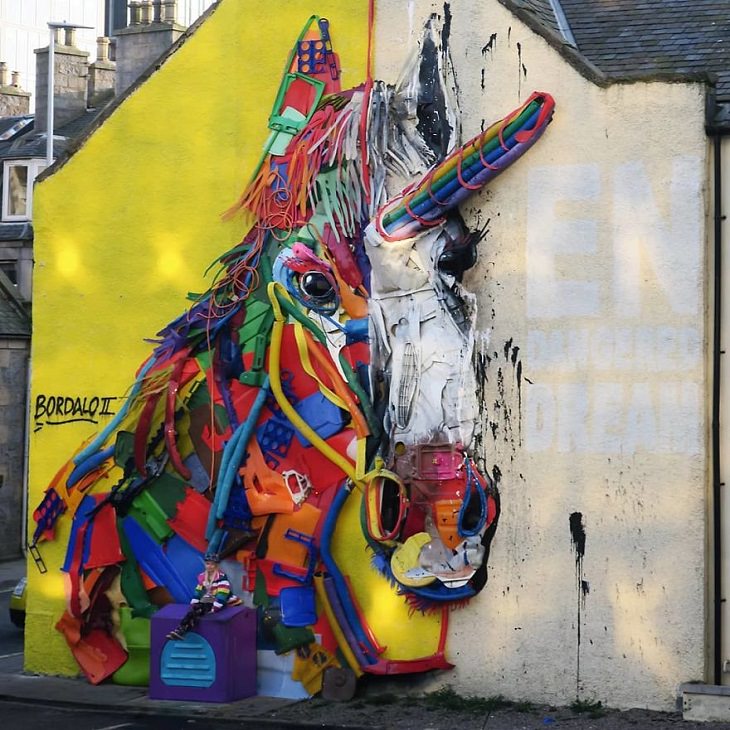 7. Just slugging away

8. Mama bear and baby bar enjoying a picnic in the park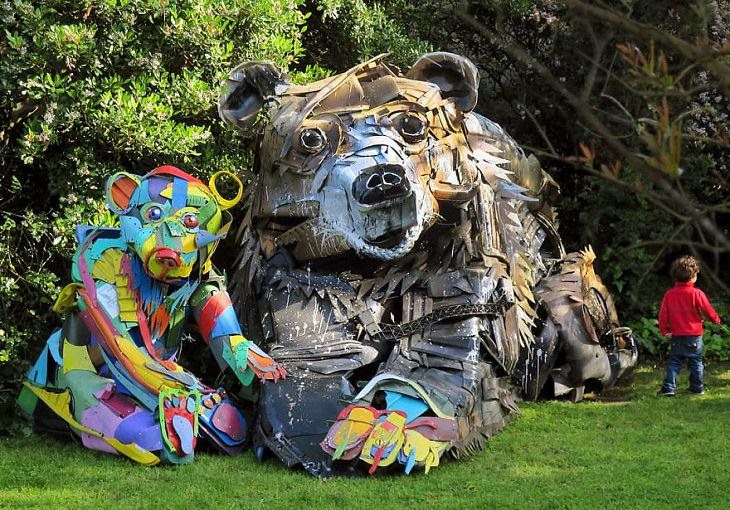 9. Eek! A rat!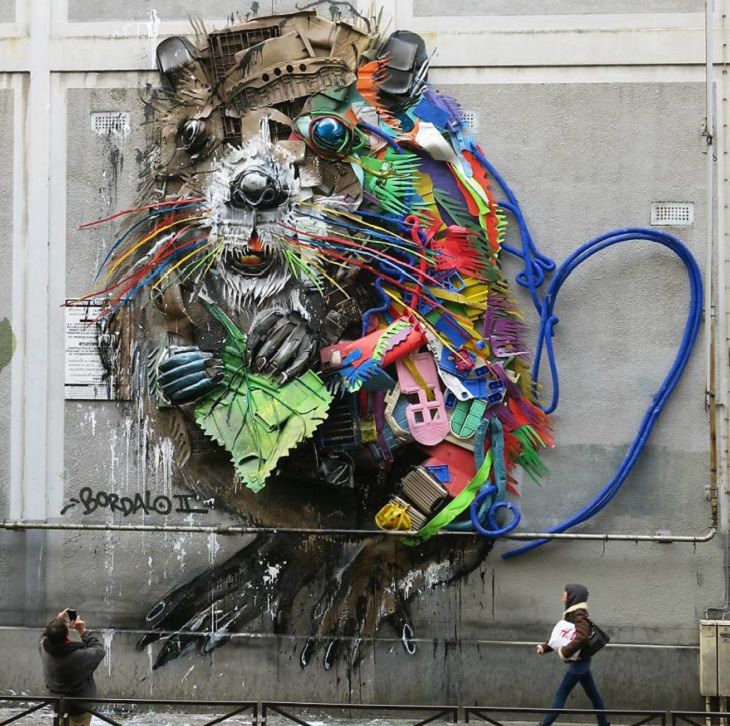 10. Watch out for that for the big bug!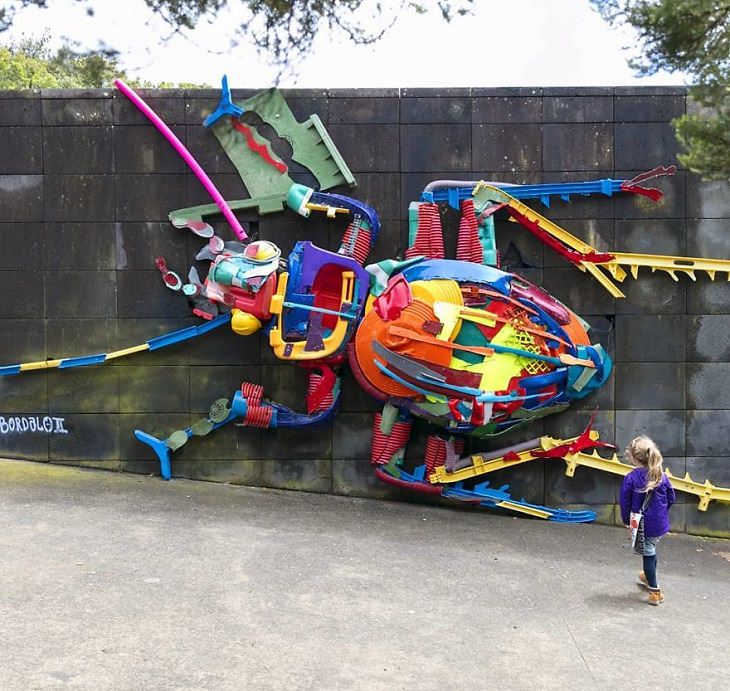 11. Going the lemur way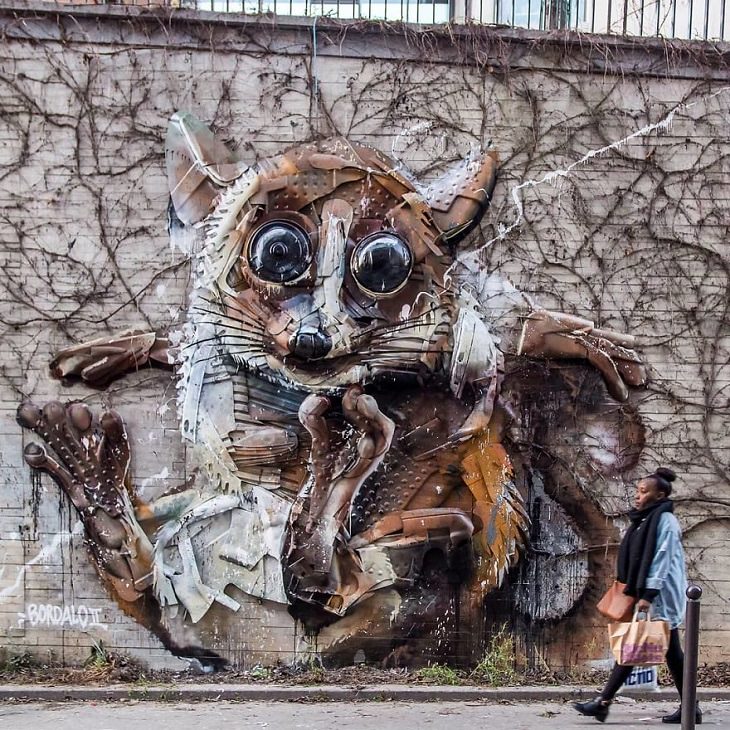 12. The winged protectors of the sea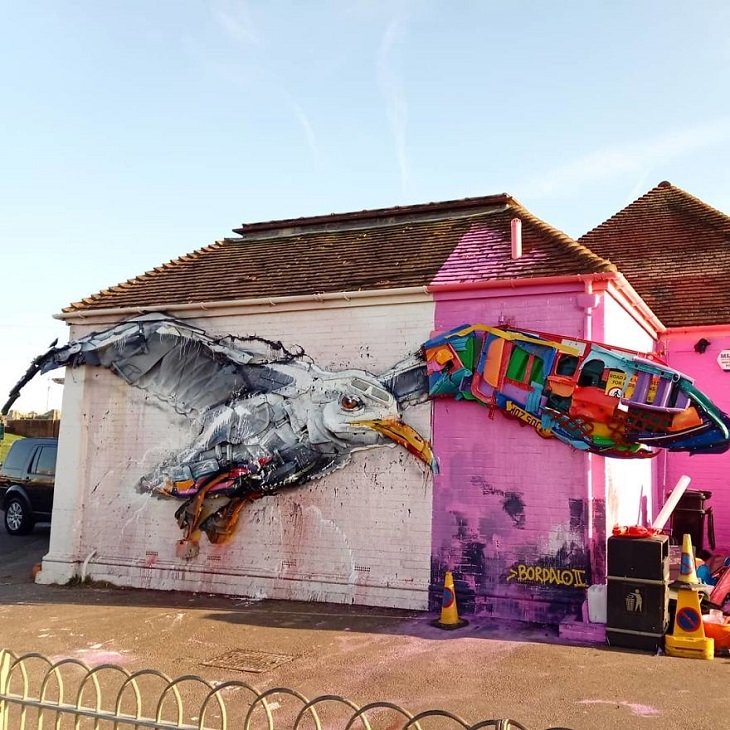 13. The beast of burden-bearing colors!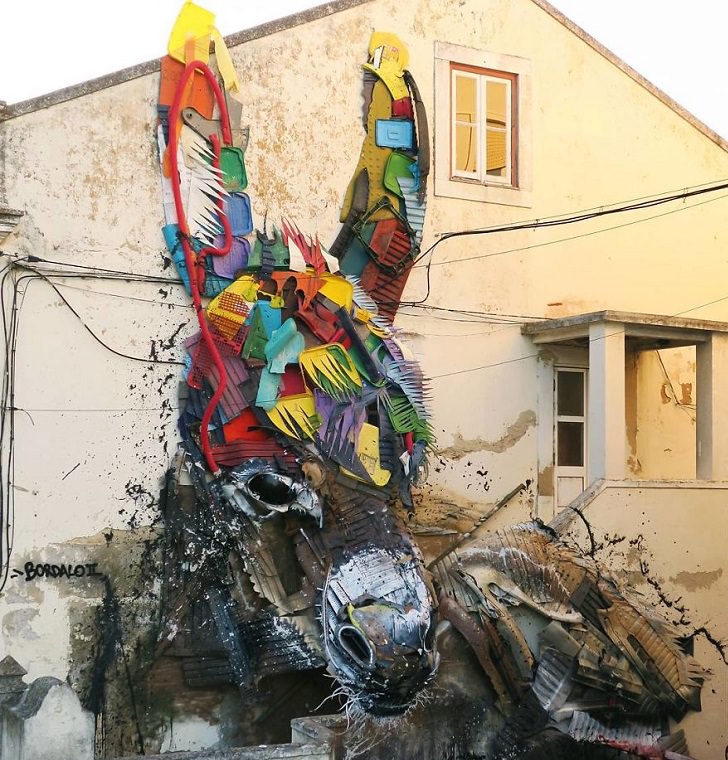 14. The llama stands tall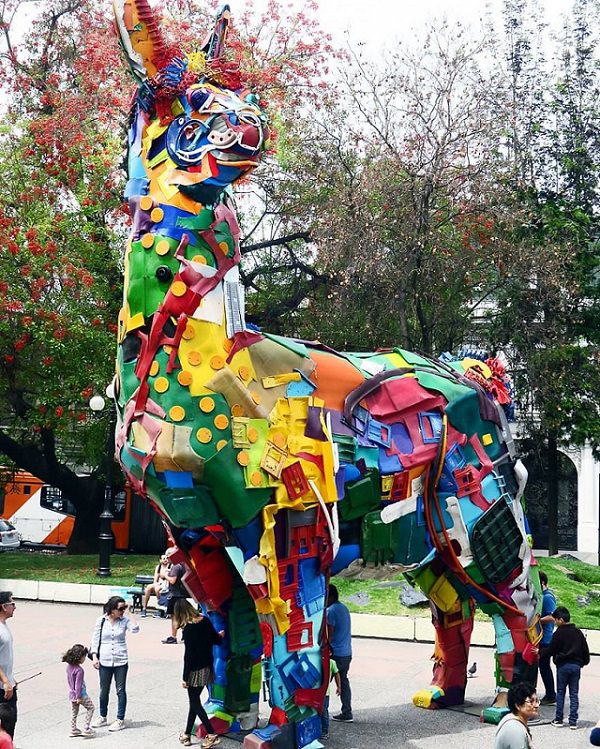 15. As the crow flies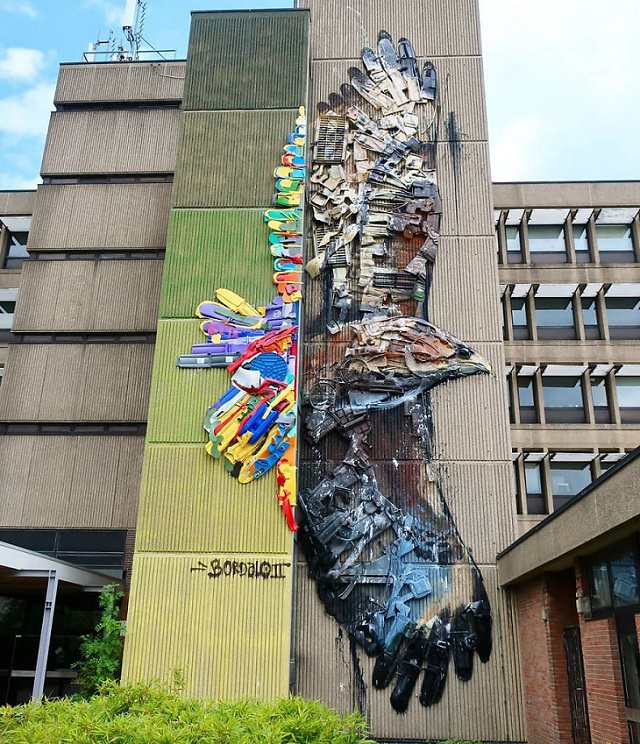 16. I'm just monkeying around
17. What a curious cat!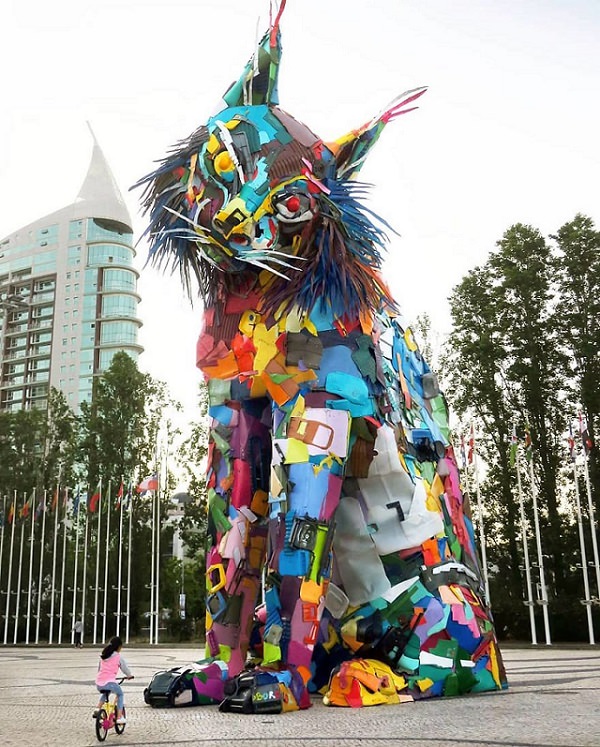 18. Ready for some avian adventures?
19. No need to lock horns, my friends!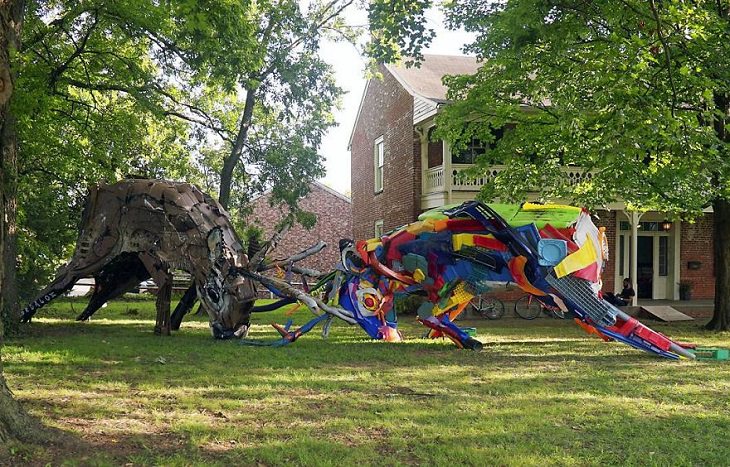 20. Make sure to avoid the tentacles, puppy!