Let's admit it, hospitals can be quite depressing. The smell of sanitizer in the air, the monochromatic color scheme, and the neon lighting. So Italian artist Silvio Irilli took it upon himself to make a difference. The project stretched over 7 years, during which Irilli transformed the units of 12 different hospitals: from an ophthalmologist's office to the reception of a children's clinic, a radiology department, and several cancer units.
His signature style is large colorful murals, featuring cartoon-like animals, nature scenes, and his favorite, aquatic life. These landscapes make the rooms seem more spacious, but mainly more inviting. "It means bringing a message of welcome, of support to the doctors who must follow the patient and accompany him for therapy. Above all, it means giving some relief to patients who have to face a path where courage and dignity are needed," Irilli has been quoted in Bored Panda.
For more information visit the artist's Website, Instagram, or Facebook page.
1.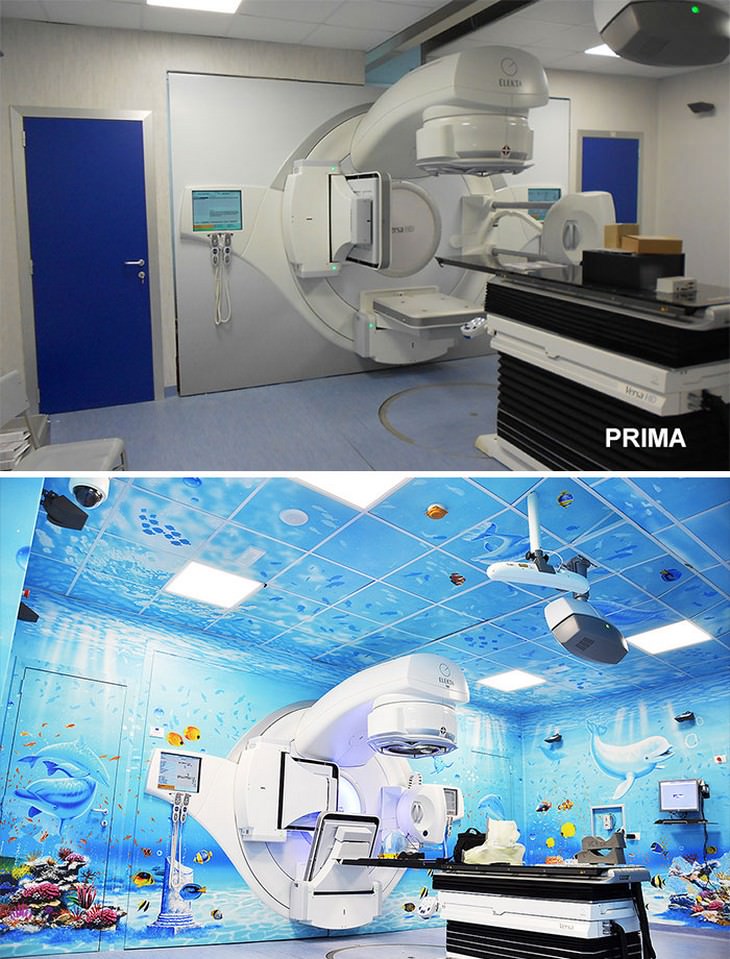 2.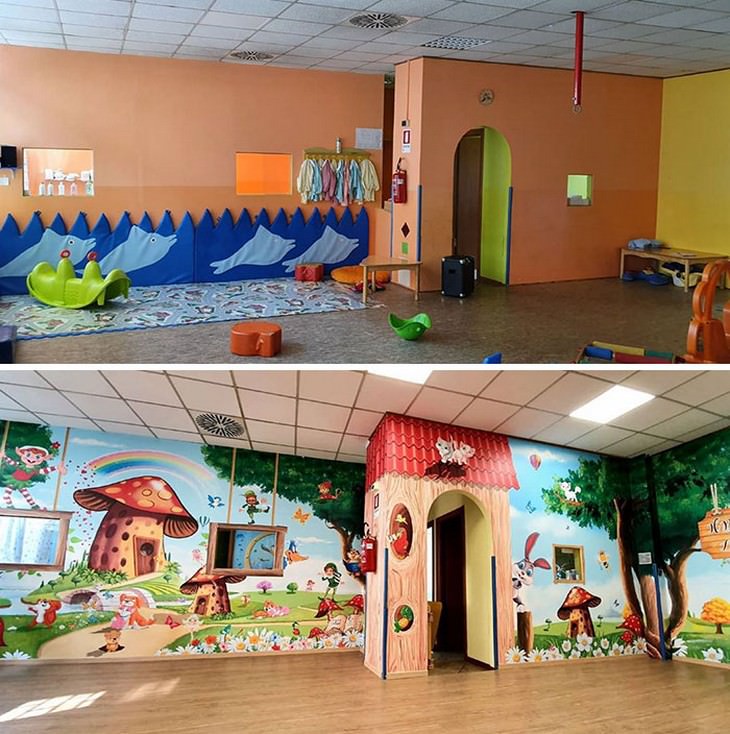 Irilli acknowledges that a hospital stay could be especially scary for children, and makes an effort into at least making the surroundings as friendly and comforting as possible. "It becomes even more important when the therapy is faced by children, who find themselves by force majeure in a context that is outside their world. It is important to recreate their world in a hospital ward that allows them to continue dreaming. That's why every work I create must interact with the children, telling them a story so that their therapy path becomes a game."
3.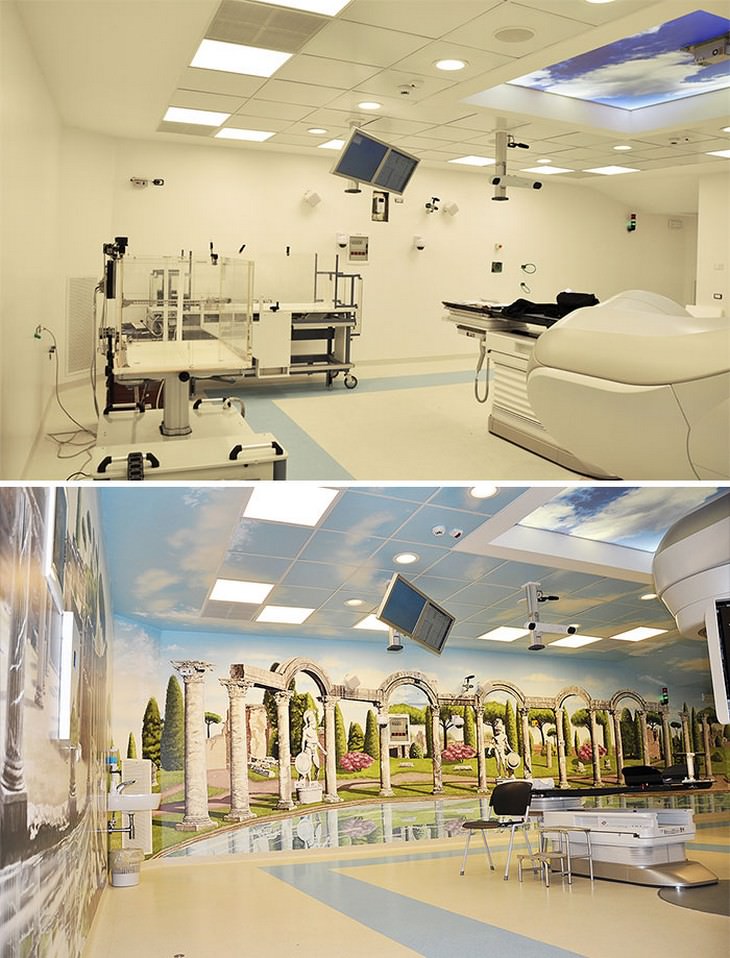 4.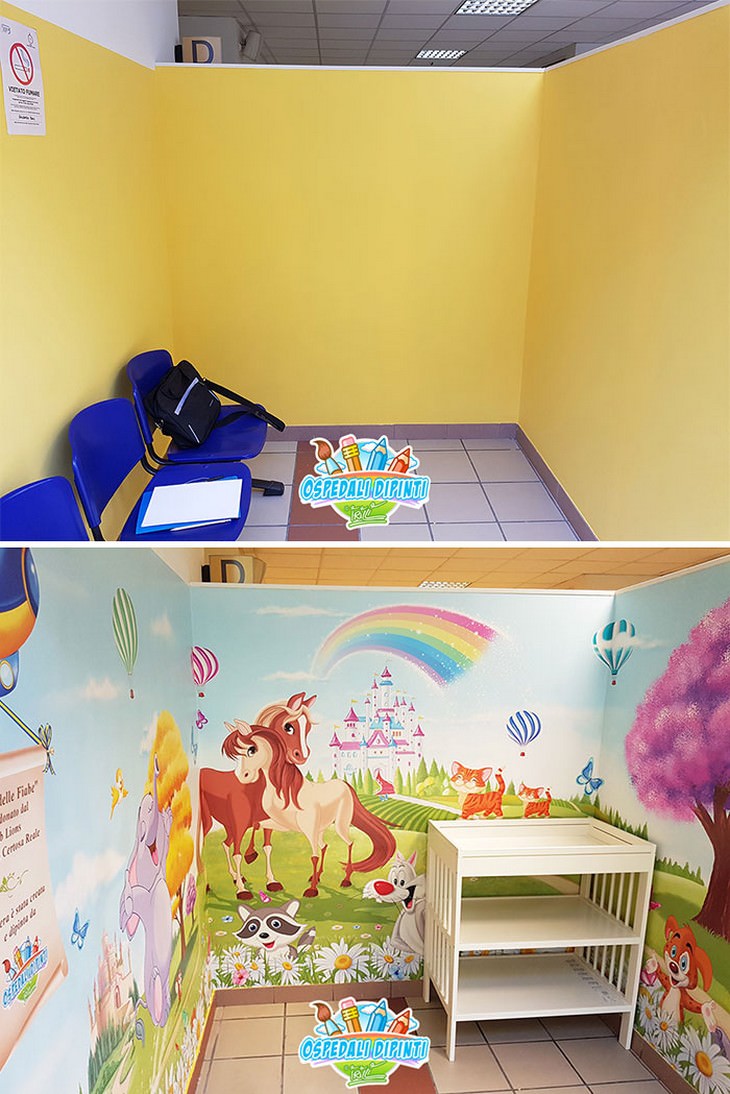 5.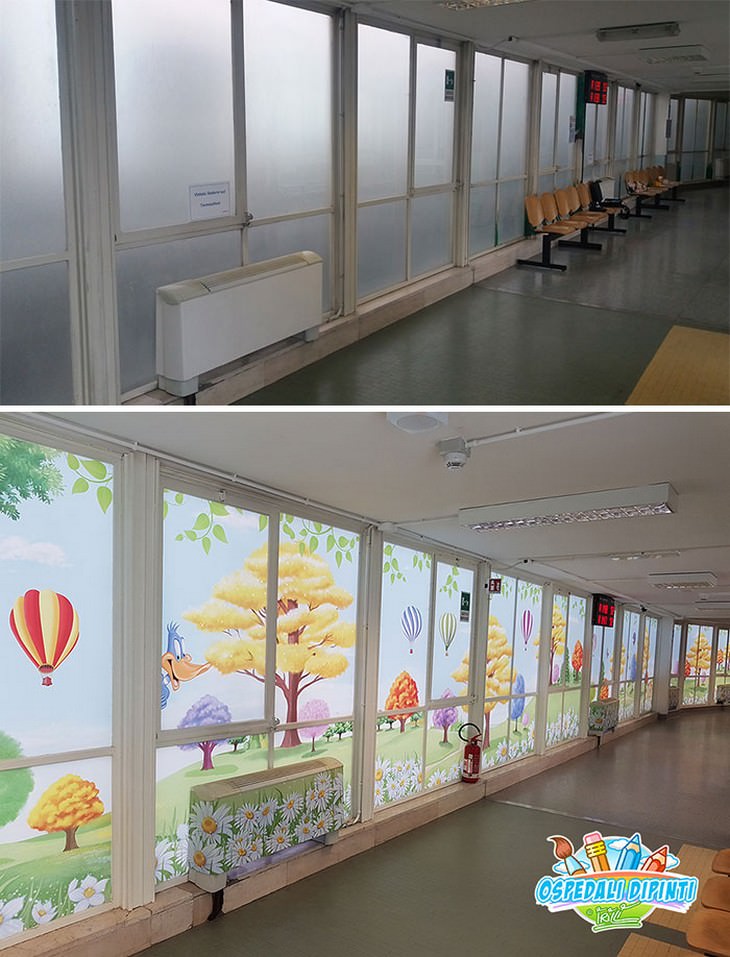 6.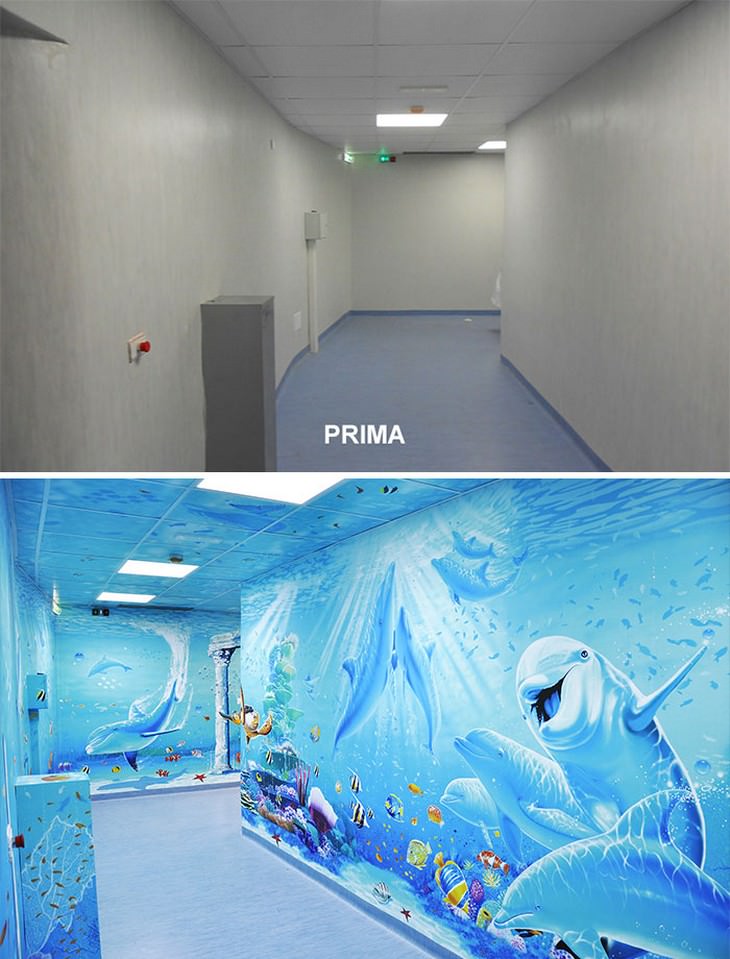 Adult patients need cheering up too for sure, but when painting for adults, Irilli has other guiding factors in mind. "For adults, however, the settings that I create concern the enhancement of the territory, so rich in history that it can make them enter another dimension. I love transforming hospital wards into Emotional Environments: because the Patient is not just a Patient but above all a Person!"
7.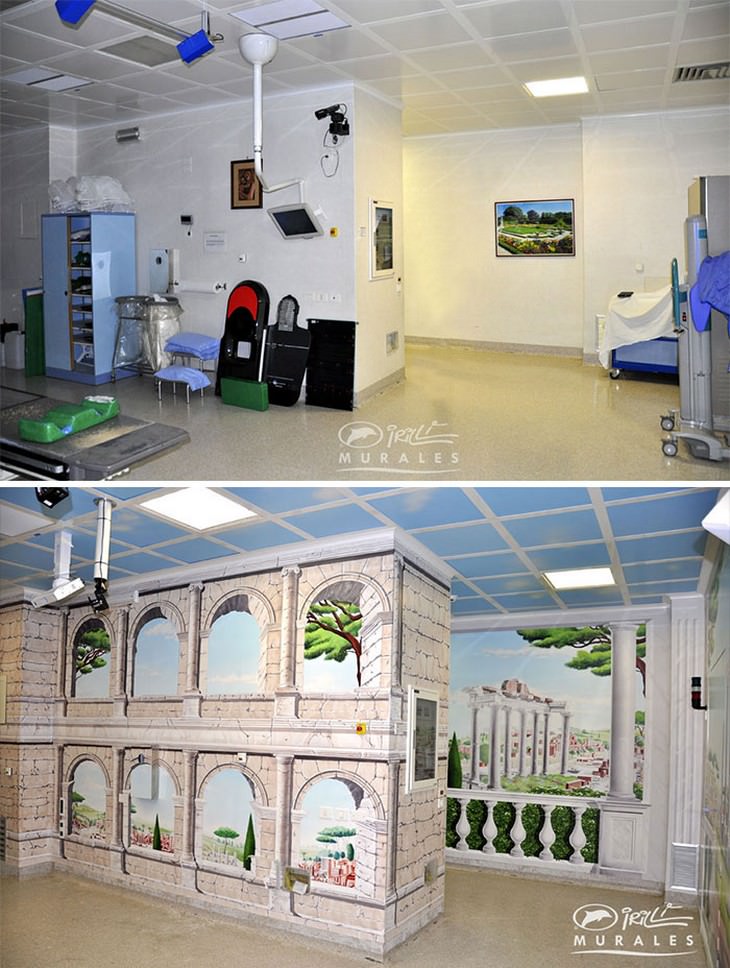 8.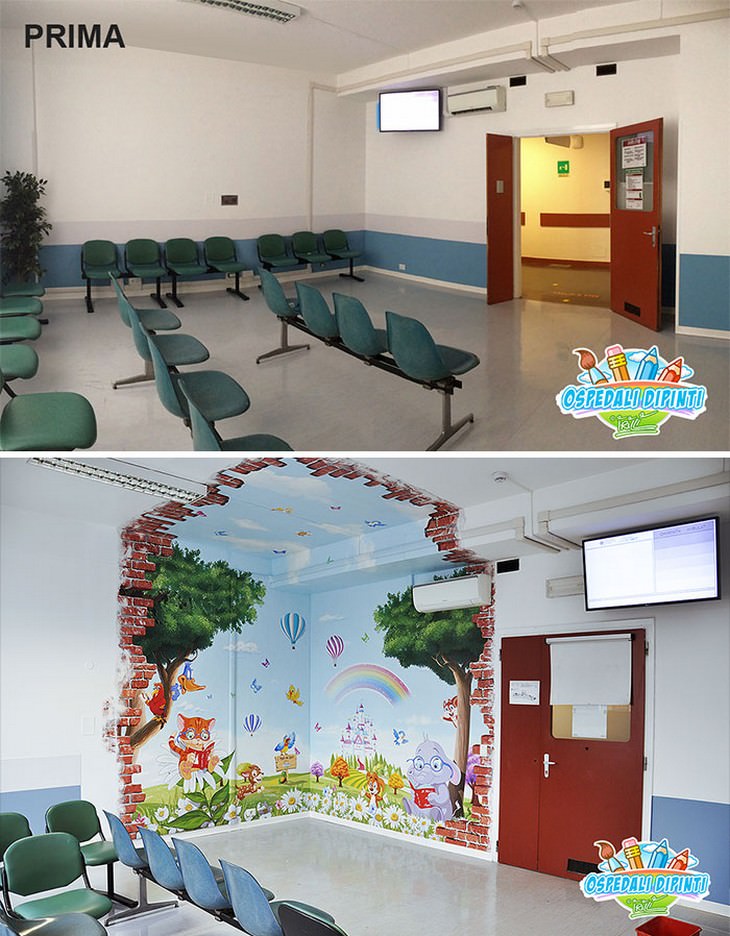 9.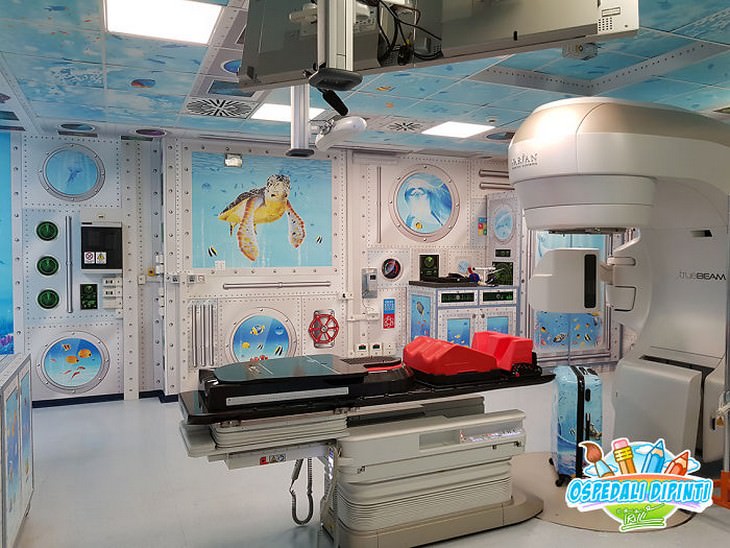 10.