The effects of mass quarantines on the lives of all of us have been more varied than we could ever expect. On one hand, the economic well-being and social life of many people were both significantly affected by stay-at-home orders worldwide, but it's also difficult to deny the fact that many people have had more time than ever to focus on themselves and new (or long-forgotten) hobbies. And while social media and the internet space, in general, have made coping with the quarantine much easier for most of us, people also came to realize that too much screen time isn't a good idea either.
As a result, several old-fashioned classic hobbies have experienced a real Renaissance lately, with more and more people worldwide favoring gardening, board games, and even jigsaw puzzles over television, computers, and mobile devices. All 10 of the hobbies and activities we're about to discuss have become increasingly popular during the quarantine, and we can certainly understand why - they're all super fun and useful!
1. Gardening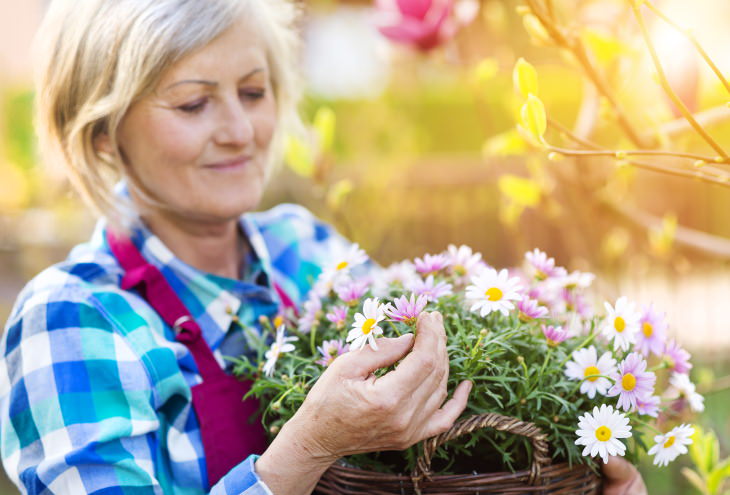 With the weather getting warmer, many people have started spending more and more time in their yards and gardens, which is an excellent idea! Beautifying your garden and planting some herbs, vegetables, or fruit isn't just a way to get outside of the four walls of your home, this time spent in the fresh air is also beneficial for your physical and mental health, as it gets your body moving and the air and sunshine improve your psychological wellbeing.
In addition, you'll be able to enjoy the plants you grow, even if it's just a bunch of fresh herbs like mint or basil, or some beautiful flowers. In fact, you don't necessarily need a yard or garden to plant something, there is a number of Beginner-Friendly Fruit and Veggies You Can Grow Indoors.
2. Making Your Own Bread and Pasta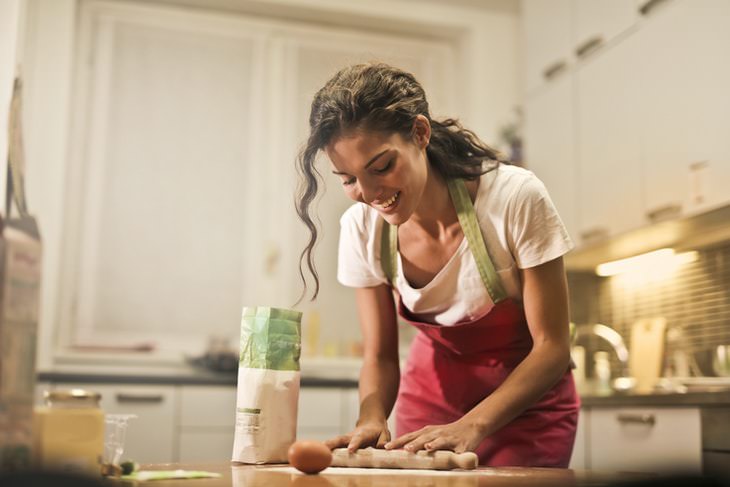 Most of us don't usually have the time or intention to make homemade bread and pasta from scratch, and that's understandable since both of these products are widely available in stores. And while that may be true, learning how to make these foods now that we all have more time spent at home may be fun, and the results are more-often-than-not much tastier than the store-bought stuff.
On top of that, trying new recipes or learning any other new creative skill may make you happier and less stressed out, according to a 2016 psychological study. If you're looking for new tasty bread recipes, we have quite a few different ones available here:
3. Origami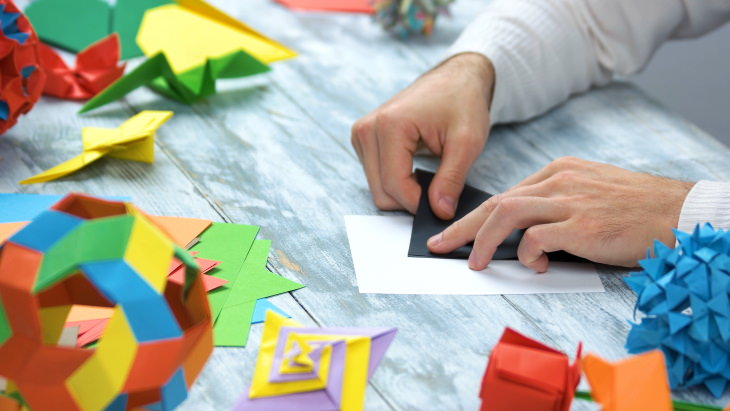 Folding paper into beautiful creations like animals or flowers is one of the most meditative activities imaginable. The art of origami has an interesting history, and it began in Japan as an art form practiced by the elites. With time, the art spread throughout the world, and it was a very popular hobby in the past century.
Origami is believed to be a great distracter and hence a good stress reliever, as the craft does require your undivided attention and the ability to meticulously follow the folding instructions step by step. Best of all, origami doesn't require a lot of extra equipment, so anyone can start doing it if they wish. You could even start with a beginner-friendly origami template right now, we have several options to choose from on our website, click here to access them.
4. Playing Board and Card Games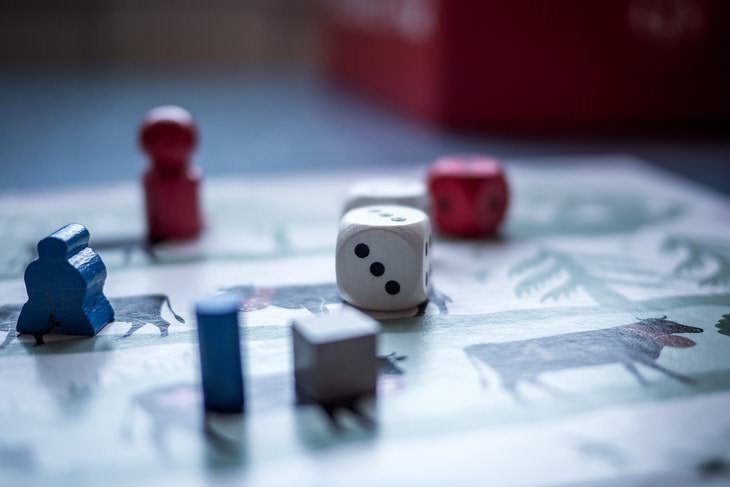 It's no coincidence that board games and card games used to be THE way to spend a family weekend not so long ago, and for some people they still are. These games are an excellent way to connect with others, to unite as a team to beat the game or compete for the title of the winner.
During the quarantine, many families found themselves reunited while playing the classic board and card games they used to love before the age of the internet and computer games. Many people even find that playing these games together reduced their anxiety and stress levels, something we all need right now.
5. Embroidery and Knitting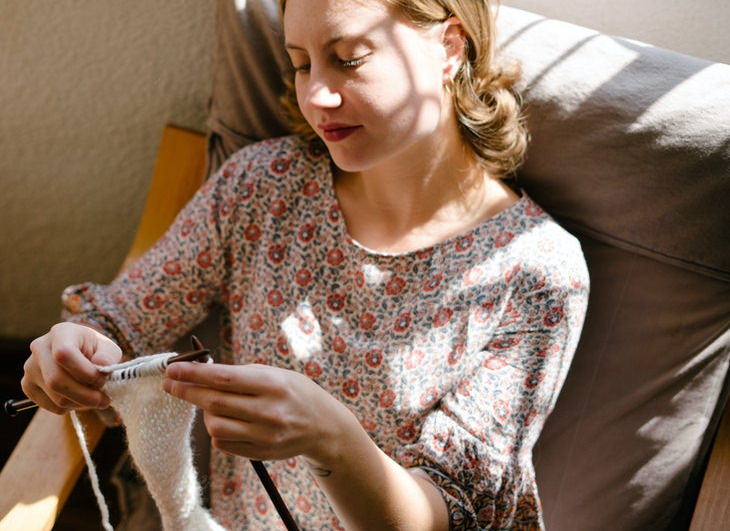 Although not everyone is gifted enough to be able to knit, cross-stitch, or embroider particularly well, those who do have the talent will most-often-than-not find that this activity is quite relaxing and de-stressing, which is a scientifically proven fact.
The best part of these activities is, in our opinion, that you can enjoy the physical results of your embroidery or knitting project for years to come, be it in the form of a cozy scarf or a beautifully-decorated pillow. You can even turn your knitting or embroidery project into a present - a way to send your love to your family and friends you can't currently connect with because of the quarantine.
6. Scavenger Hunts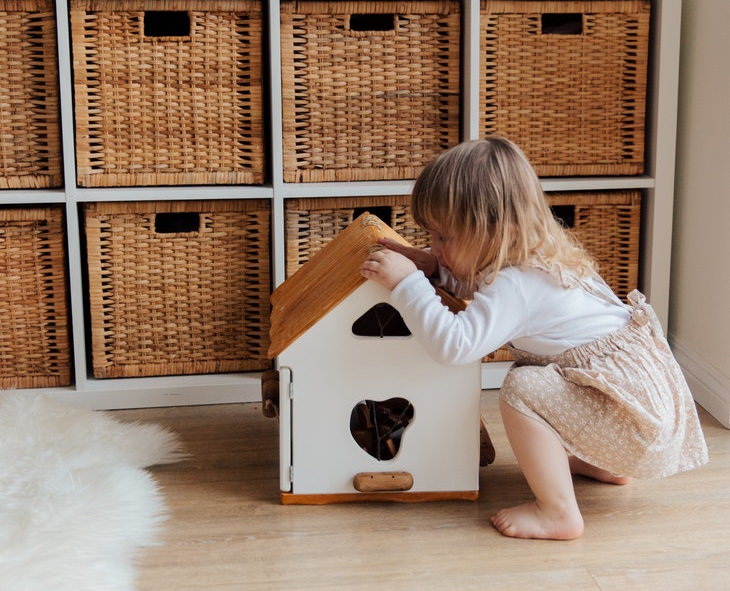 Scavenger hunts are another one of those incredibly fun family activities that many people may have completely forgotten about in the past few years. Luckily, this game is experiencing a real comeback these days! Needless to say, this game will be the most fun for the little ones in your family, as it will let them move and learn important problem-solving skills while searching for the next clue and doing various tasks.
And while the traditional scavenger hunt typically involves the outdoors, parents and grandparents who have tried arranging a home-only scavenger hunt lately say it's possible to make do with just your home and garden as well.
7. Solving Jigsaw Puzzles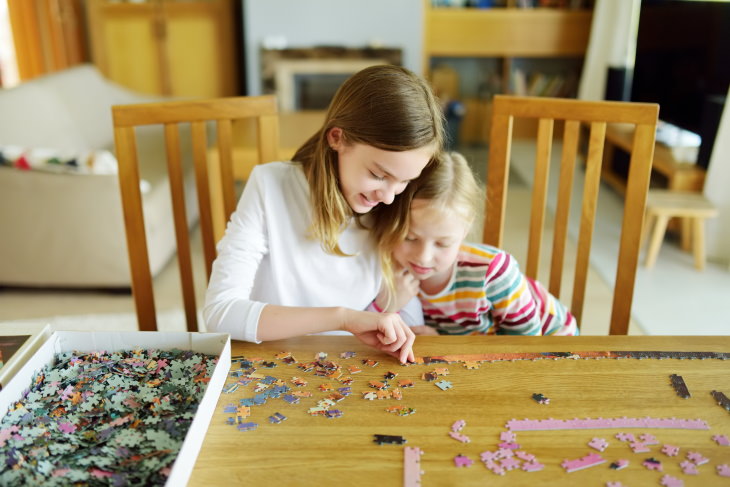 Now is the perfect time to wipe off the dust and start solving the jigsaw puzzle you've been keeping stashed for the days when you will have plenty of time. It's an excellent activity to do on your own or in a team with your family. Since jigsaw puzzles do require a lot of concentration, attention to detail, and imagination, you'll be really giving your brain a workout while solving these puzzles, not to mention distract yourself from outside stress. Fun fact: quarantine created such a high demand for puzzles that they're out of stock in many shops these days.
8. Scrapbooking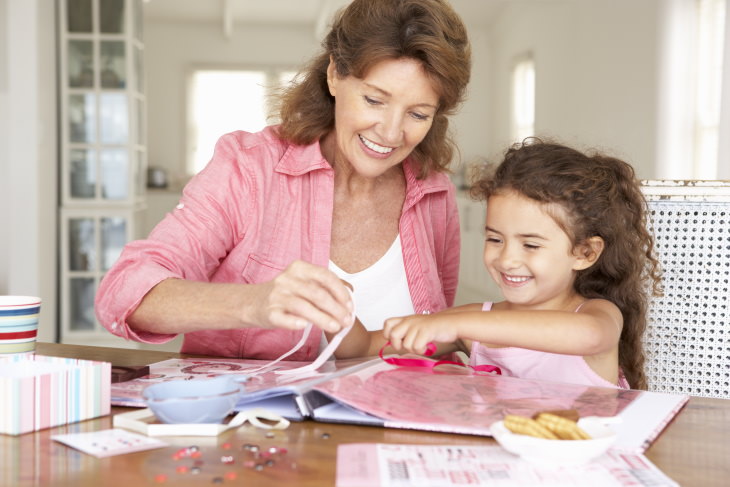 We don't know about you, but we've been really missing the loved ones we can't meet because of the quarantine, and it sometimes makes us nostalgic for the days we could freely see and hug them. Instead of being sad because of this and engaging in self-pity, though, we suggest you turn nostalgia into an activity, and scrapbooking is essentially that. After all, a beautifully-decorated photo album is another way you can express your love towards your cherished family and friends.
Scrapbooking is also a good family activity and an excellent way to remember the cutest, funniest, and most heartfelt moments in your family's history.
9. Sewing and Quilting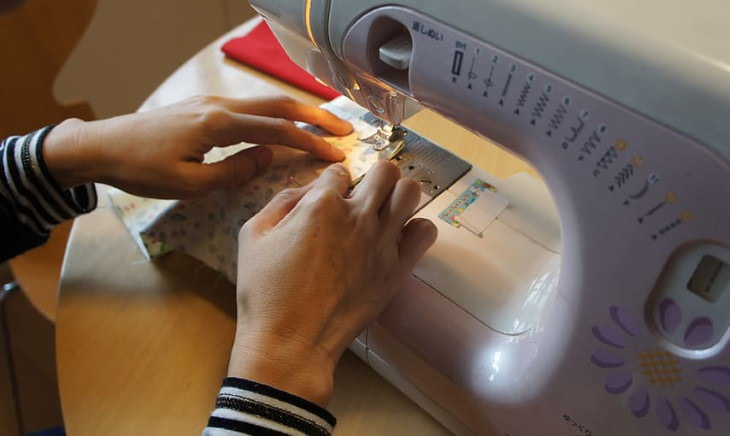 The widespread shortage of face masks has definitely raised the public's engagement and interest in sewing, and many people we know have even made DIY masks not only for themselves but also for essential workers and people in need, which is just the most generous and inspiring gesture, in our opinion.
And while some use the sewing machine to make face masks, others turned sewing into a personal hobby, which is also great, since it's an amazing way to de-stress and express your creativity. Quilting has experienced an upsurge in popularity, too, now that we have a lot of time on our hands and have time to finish even a massive project like a quilt in a short while.
10. Arranging Flowers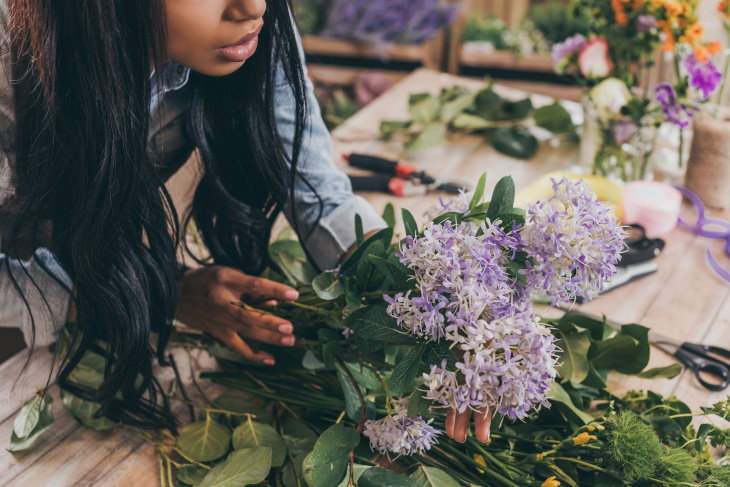 Few things can brighten up a living space and one's mood at the same time as much as a beautiful bouquet of flowers! And what better time to practice your flower arranging skills than springtime? If you're new to this art, simply look up some flower bouquets that inspire you online and try to recreate them, or do something similar using flowers you already have in your garden or at the local florist.
Apart from being a very relaxing and meditative experience, floral design is also a very satisfying hobby, since the results are nearly always stunning and a beautiful flower arrangement is guaranteed to lift your mood every time you will catch a glimpse of it in your home.