Wildlife photography documents various forms of wildlife in their natural habitat. It is a serious business and provides us with rare and engaging insights into the natural world. However, wildlife photographers often capture the humorous side of nature as well, where animals tend to be unwittingly funny. The Comedy Wildlife Photography Awards has been aiming to showcase such pictures for the last few years. Every year, they present a wonderful array of photographs demonstrating the comedic moments of wild animals in their natural surroundings. The idea behind this unique competition, according to the website, is that "humor and positivity have a major role to play in building awareness, interest and eventually action towards protecting the animals that live on this planet."
Here, we present to you some of the best entries from 2019's Comedy Wildlife Photography Awards. This is nature at its funniest!
1. "I am the king of the world!"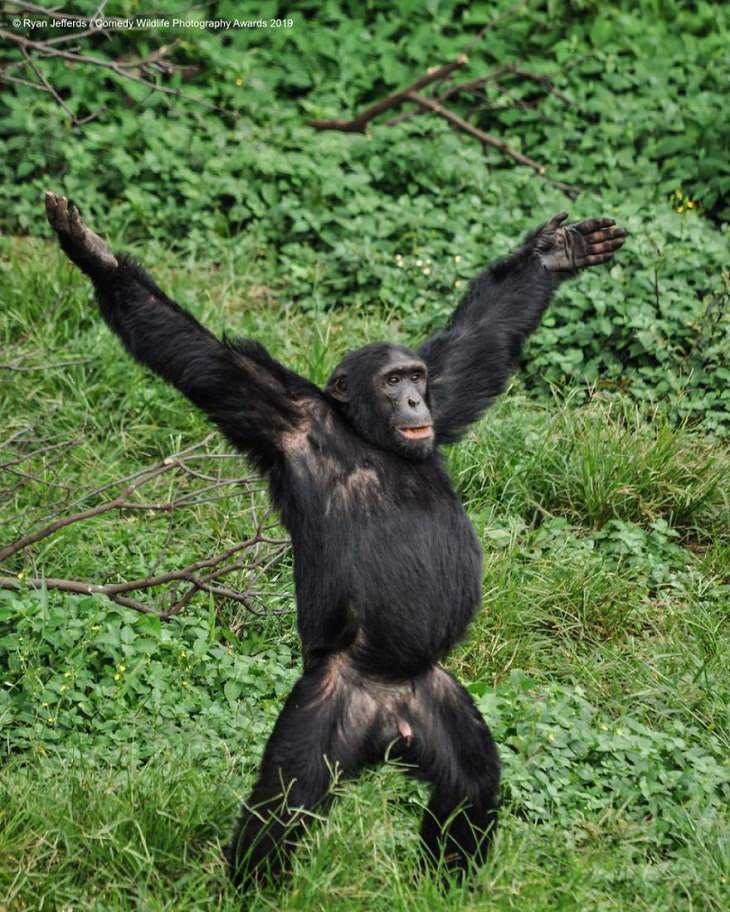 2. "Look at me when I am talking to you!"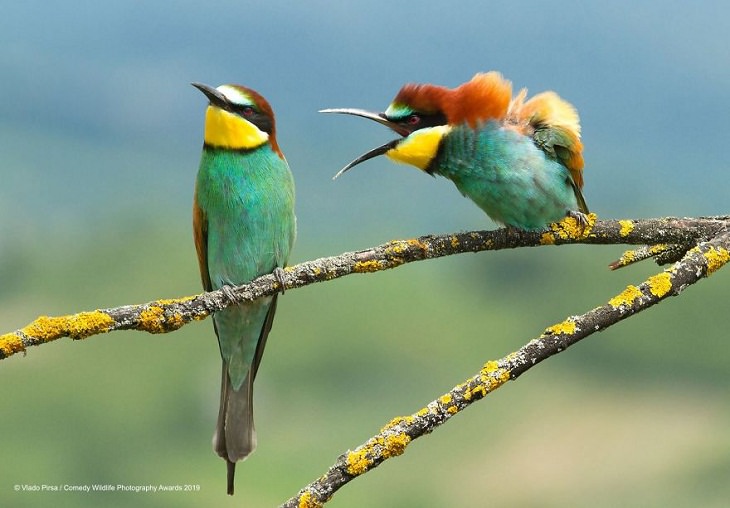 3. "Bananas? Uh! No, I didn't eat your bananas. I think."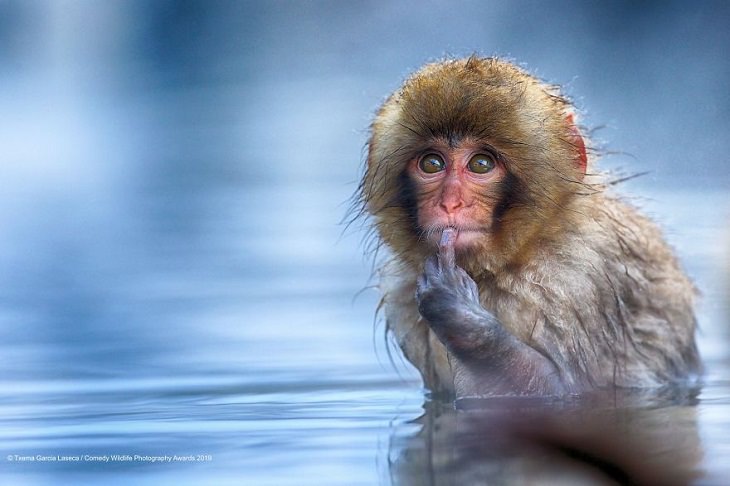 4. "Lol! And then she said, why do you have barcodes on your skin?"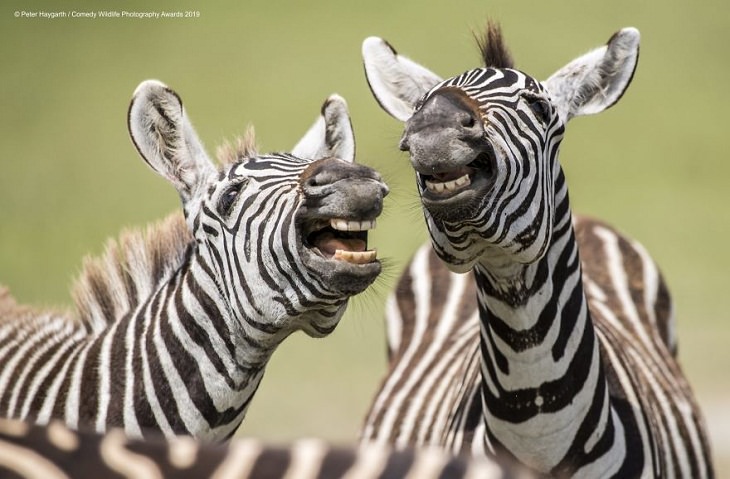 5. "You are really glowing today, dear!"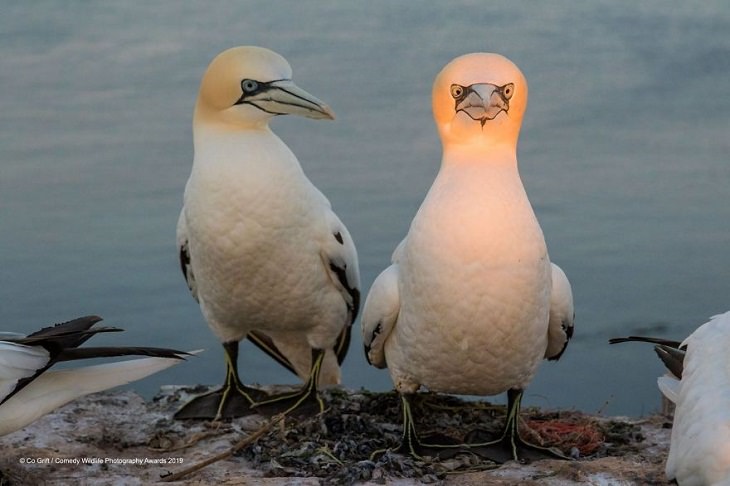 6. "Oh, not another Monday!"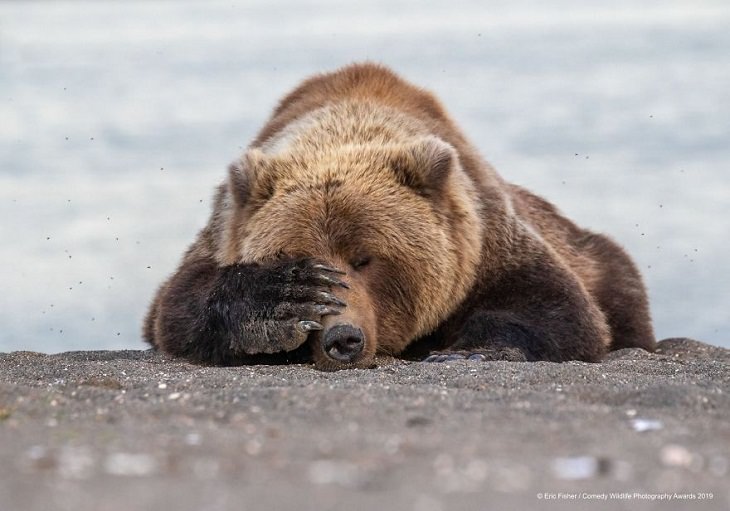 7. "Hey! Come back with my nuts, you nut thief!"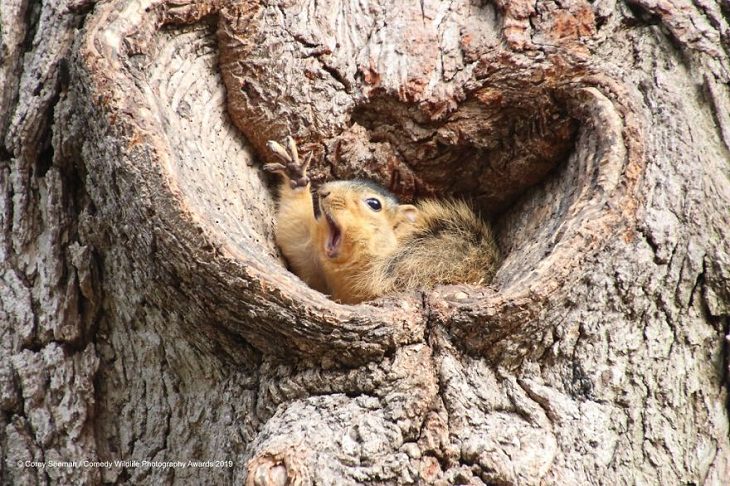 8. "Yeah! See how smooth my dance moves are?"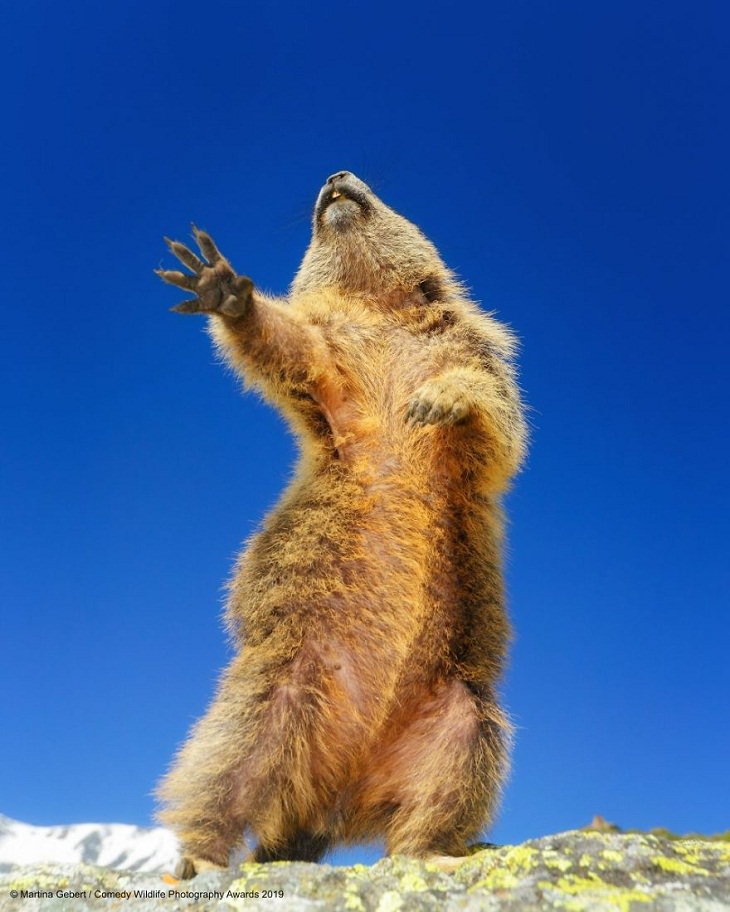 9. "No homework today, Mom! It's a Sunday!"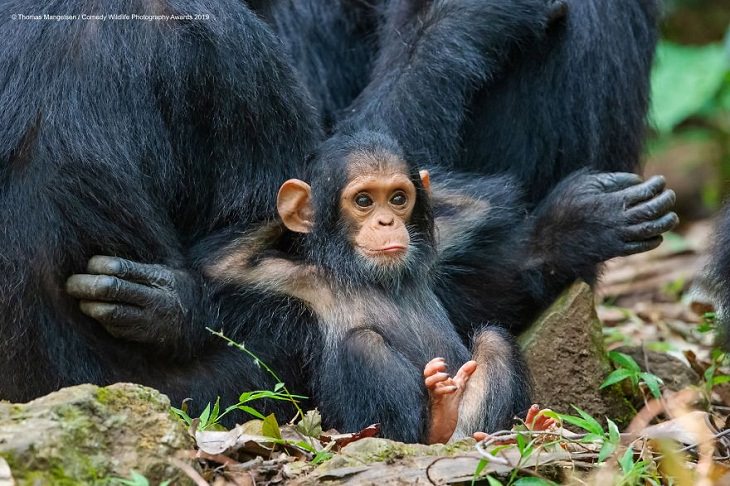 10. "Yes, please! Only ten bags of nuts to go for today!"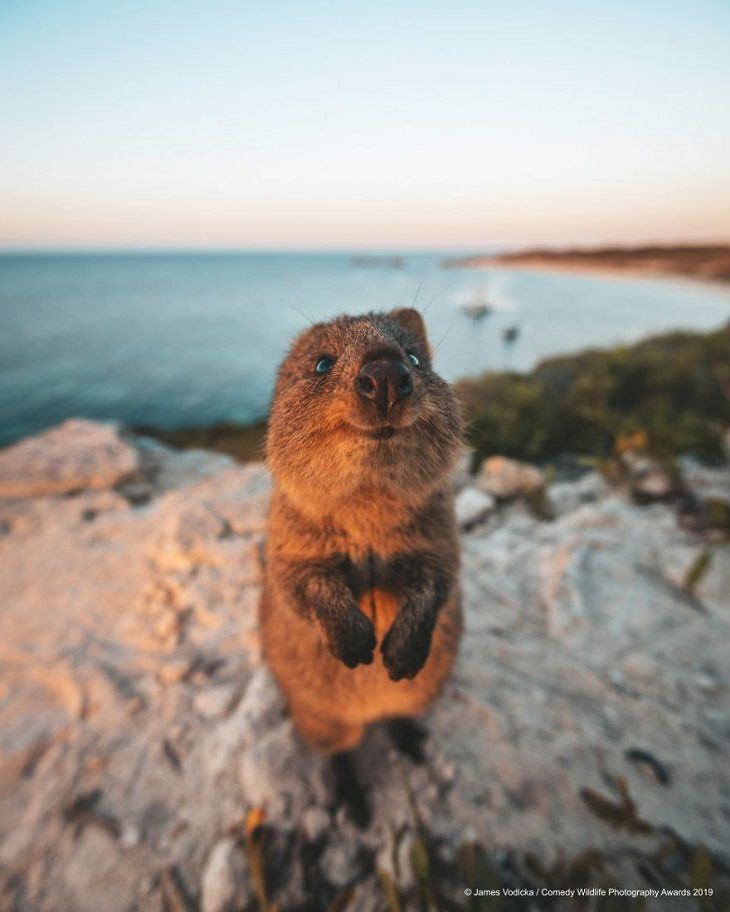 11. "Achoo!"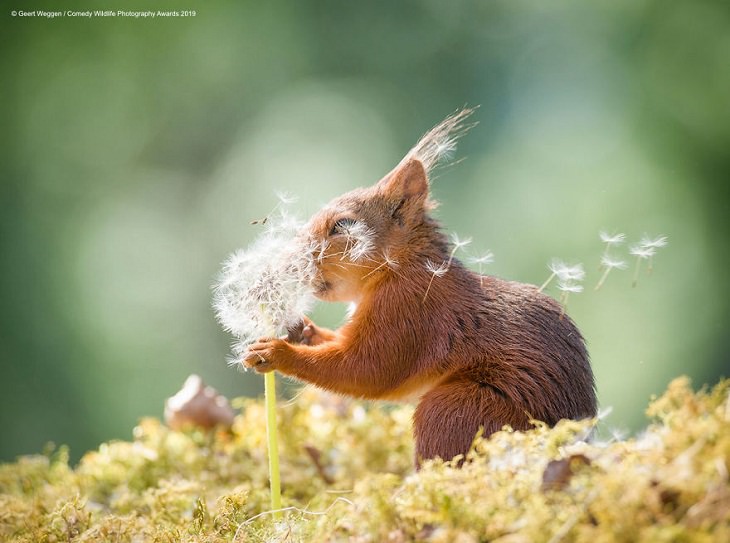 12. "What are you looking at? It's my new winter coat!"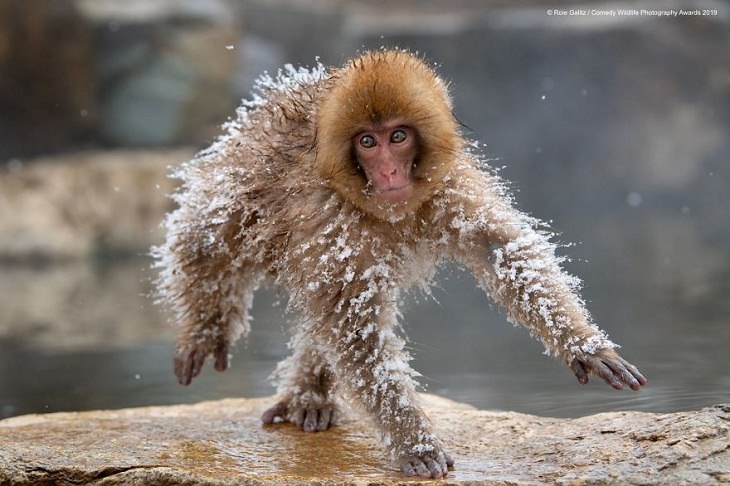 13. "Oh, no! The pond is out of fish. I think I ate them all!"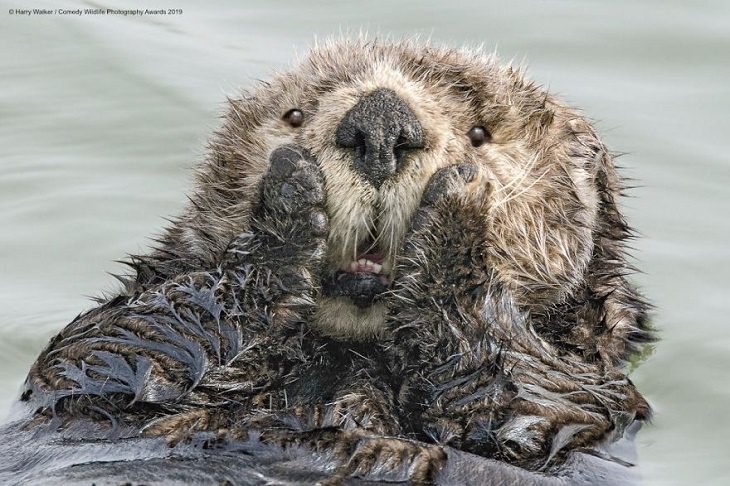 14. "Yay! Give me a chest bump, brother!"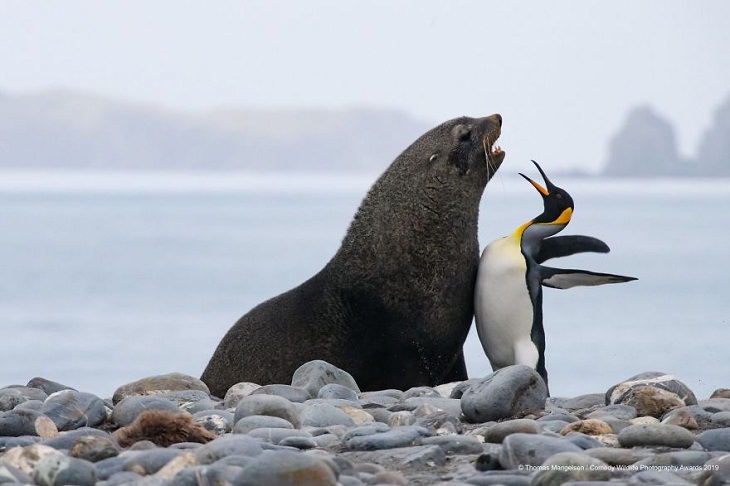 15. "Well, this was not the refreshing shower I had in mind today."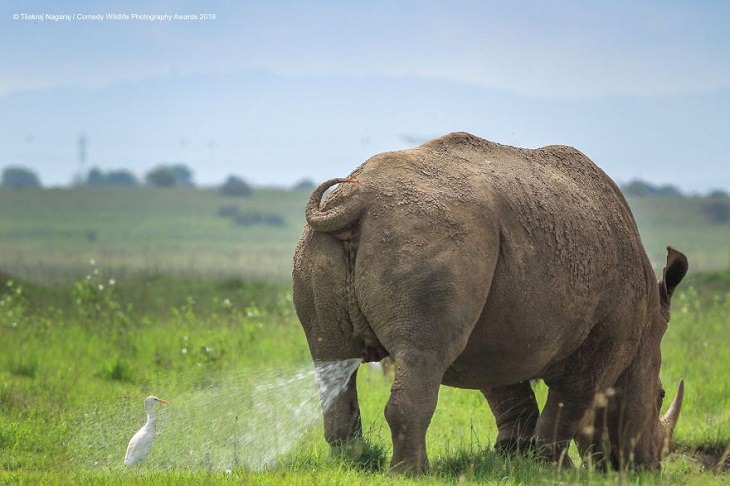 Check out the entries from the 2018 Comedy Wildlife Photography Awards here.