Gardening can be quite an enriching and fun exercise. However, whether you are a seasoned professional, or a gardening beginner, you will need help from time to time - because planting a seed is just the beginning. There are so many steps involved in nurturing the plant or flower and tending to its various needs all through the many seasons. Different plants have different requirements, and understanding their intricacies can be quite daunting at times.
Thankfully, the digital world provides great help for gardening enthusiasts. There are a many different gardening apps out there today that are catered to your specific needs and will make gardening even more gratifying and pleasurable for you than it usually is. Using their information and data, you can certainly grow and keep stunning plants and gardens all year round.
Here is a look at some of the best gardening apps that all gardeners must take note of.
1. Gardenize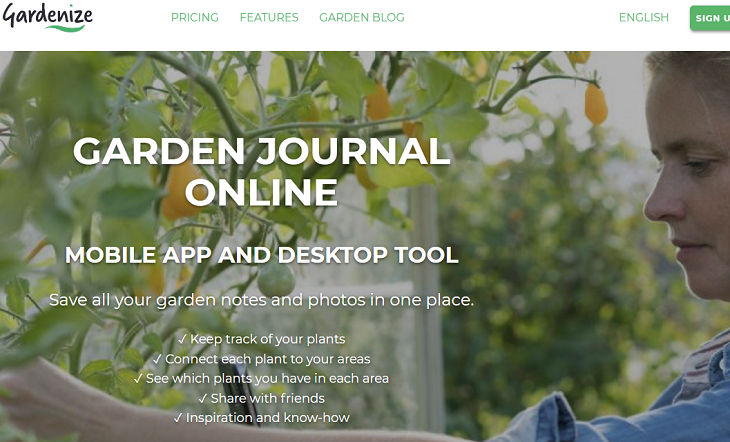 Image Source: Gardenize
The most attractive feature of the Gardenize app is that, apart from letting you keep track of all the plants in your garden, it also provides information on how to care for them and keep them healthy. This includes valuable details like location, crop rotation, and yearly tracking of plants and crops. Here, you will also get the option of keeping notes and photos of your plants in a single place.
Gardenize is divided into different sections that deal with plants, types of flower beds or raised beds while also assisting in tasks such as watering, fertilizing, or harvesting. Furthermore, you can even document the complete development of your plant while also tracking the condition of the soil and duration of sunlight.
2. Garden Tags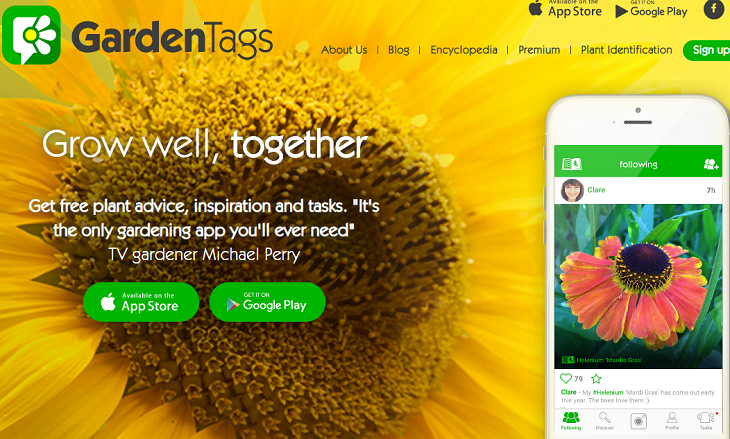 Image Source: Garden Tags
The GardenTags app offers plant advice, inspiration, and gardening tasks while also enabling gardeners to exchange helpful information and tips with each other. The app is home to a large community of friendly gardeners who are always eager to share valuable tips. These tips also include getting handy suggestions on handling weeds and pests.
GardenTag also has the option of searching in the in-built encyclopedia of 18,000+ plants and following what's popular. This isn't all. You also get a valuable record of how each plant has grown over the seasons too which will help you plan your selections for the garden better.
3. Leafsnap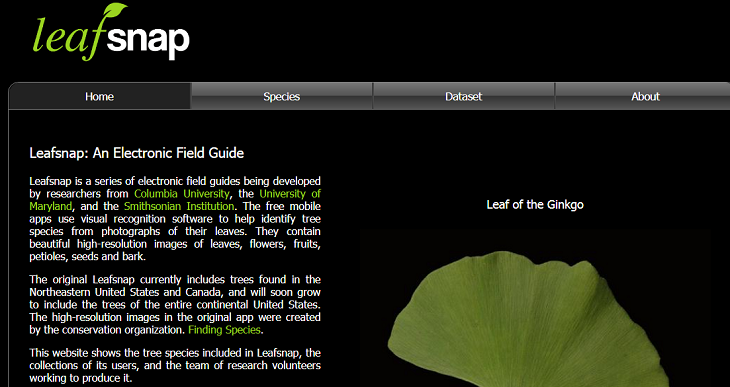 Image Source: Leafsnap
If the Natural History Museum uses it, then the app must have some credibility right? Yes, Leafsnap has established its name as one of the most reputed apps in the field. Developed by the University of Maryland, the Smithsonian Institute, and Columbia University, the app helps you extensively with identifying a plethora of plants.
The best part about the Leafsnap app is that it includes high-resolution images of leaves, flowers, fruits, seeds, petioles, and bark. These are not only great to view but also give a clear idea of what you are looking at. As the name suggests, the app identifies the plant species by their leaves, which is quite a standout feature.
​
4. My Soil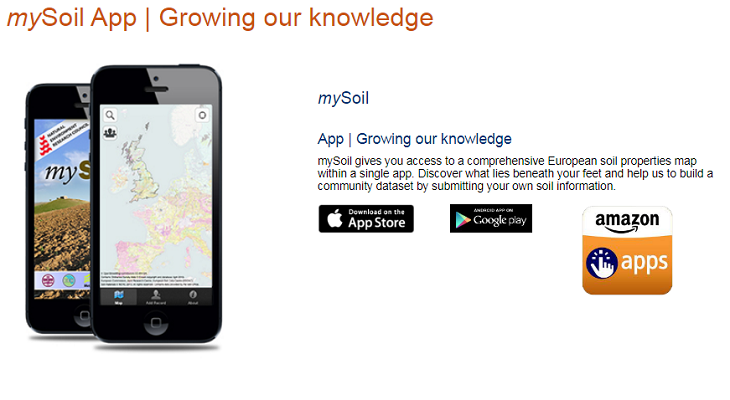 Image Source: My Soil
This is a unique app that allows you to check the soil in your local area, with regards to soil type, depth, pH, soil temperature and organic matter content. Offered by the British Geological Survey, mySoil is extremely useful, as it also gives you the option of comparing soil types within a locality. With all this information, you can asses which plants will be better for your area and then go ahead with it. You can also upload your own soil description, pH, texture and photos, and get information for the same.
The app will be great for anyone who has an interest in the soil: gardeners, farmers, students, environmentalists, and even land-use planners.
5. Flower Checker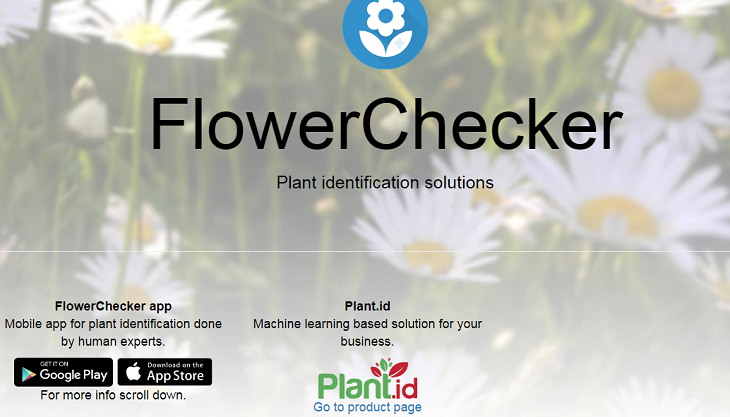 Image Source: Flower Checker
There are a number of apps out there today that provide a plant identification service. However, the Flower Checker app is widely regarded as one of the most accurate in that regard. What lends to its trustworthiness is that the identification is not computer-based - it utilizes the expertise of real botanists who help in specifying more than 90% of all plant species. All you have to do is click a picture of an unknown plant (moss, lichen, and even fungi) and send it over to the Flower Checker's team of experts. They will recognize it for you.
Another great thing about the app is that it doesn't have any annoying adverts.
Related Articles:
10 Perennials That Will Serve Your Garden for Years
5 Guides for Vertical Gardening
10 Most Beautiful Flowering Shrubs for your Garden