Despite new methods of consuming content that keep being developed, reading books is still the greatest way to "download" any information or story you could desire. There's nothing quite as comforting as the smell of a new book, or that feeling when you complete a collection. It's only natural to keep a bookcase at home to store all these treasured tails and fascinating details, and what every bookcase needs are book nooks or bookshelf inserts. Bookshelf inserts make every home library become bigger and brighter.
With the magic of paints, dedication and LED lighting, truly beautiful creations can be brought to life between your books. You can even design and print your own lovely book nooks! These 25 exquisite book nooks and inserts are beyond unique, and bringing to life stunning miniature worlds and fantastical settings usually found only in the stories they surround.
1. Just a nice place to sit and read a book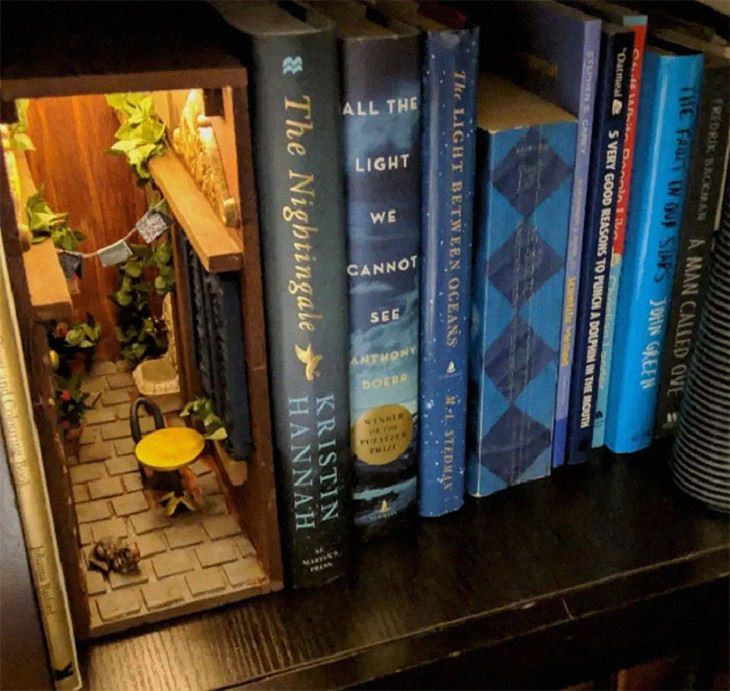 (Reddit)
2. A peaceful and quiet little neighborhood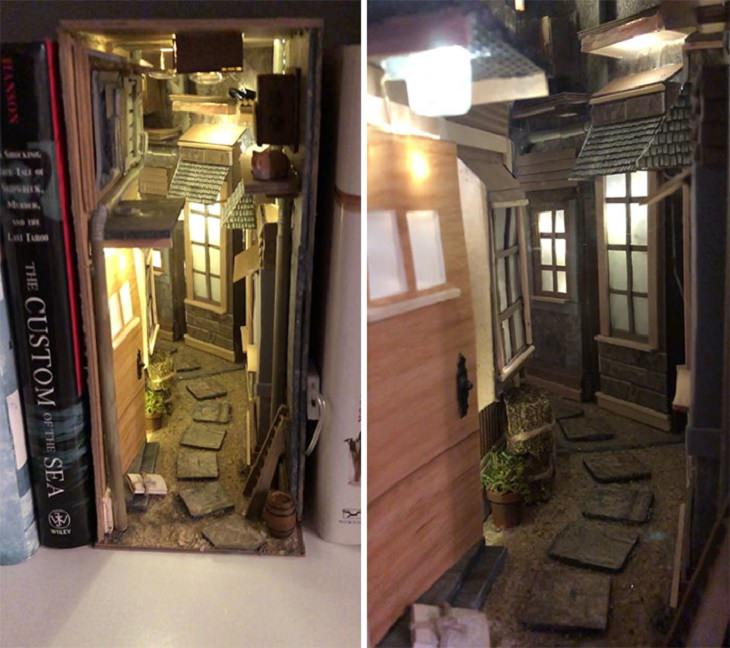 (Reddit)
3. Help! A werewolf!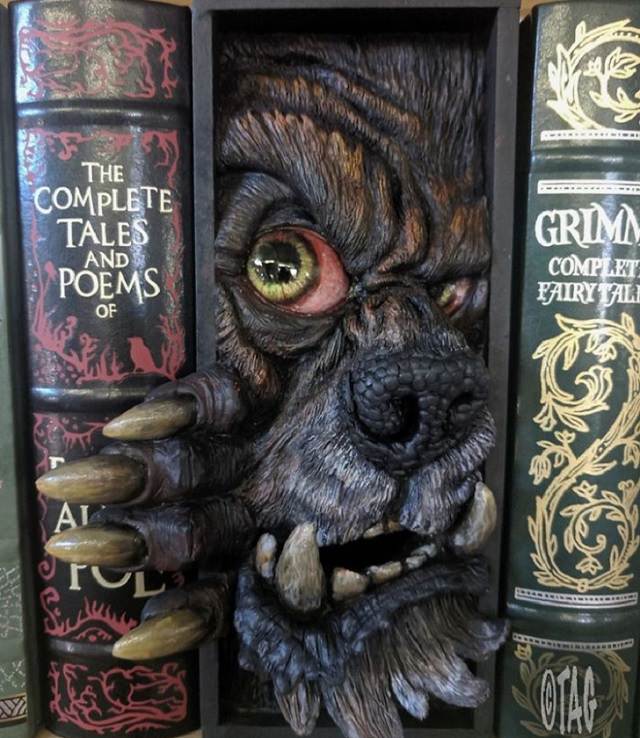 4. A library within a library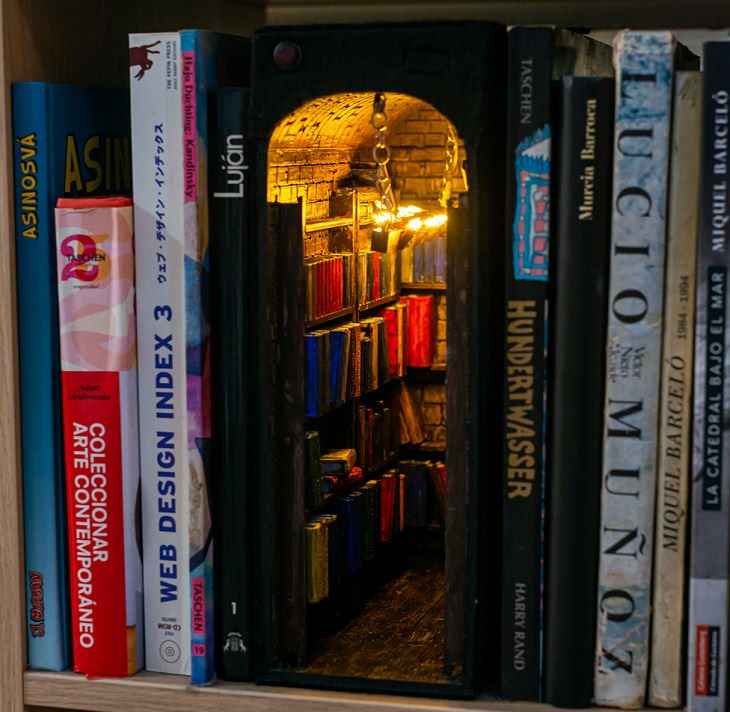 (Reddit)
5. Inspired by the famous Diagon Alley from the Harry Potter Series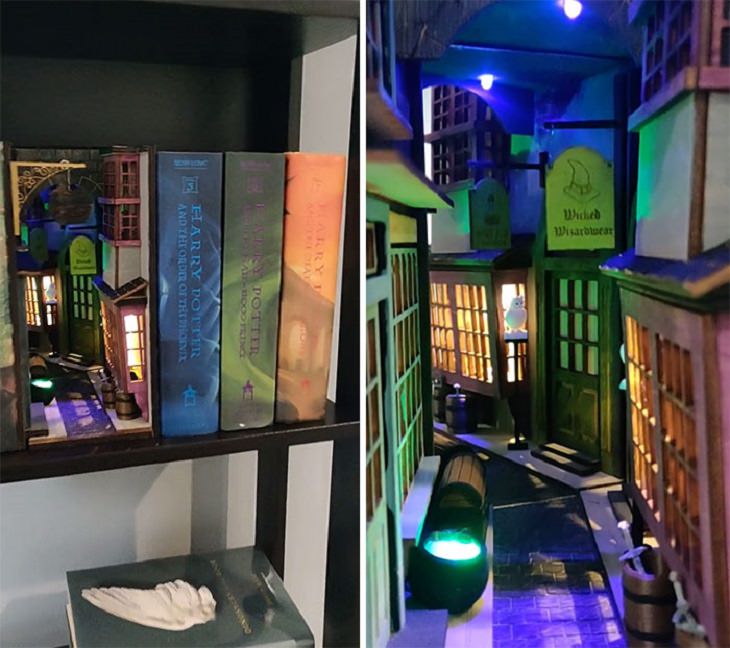 (Reddit)
6. Turning your bookshelf into a 3 story house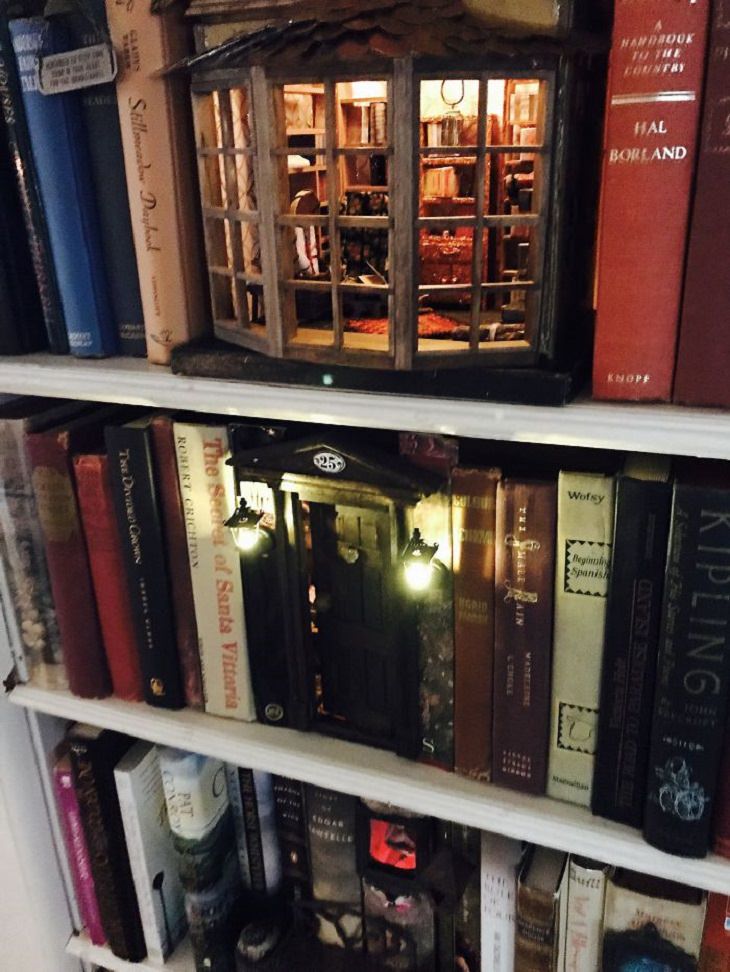 (Reddit)
7. Enter a realm of pure fantasy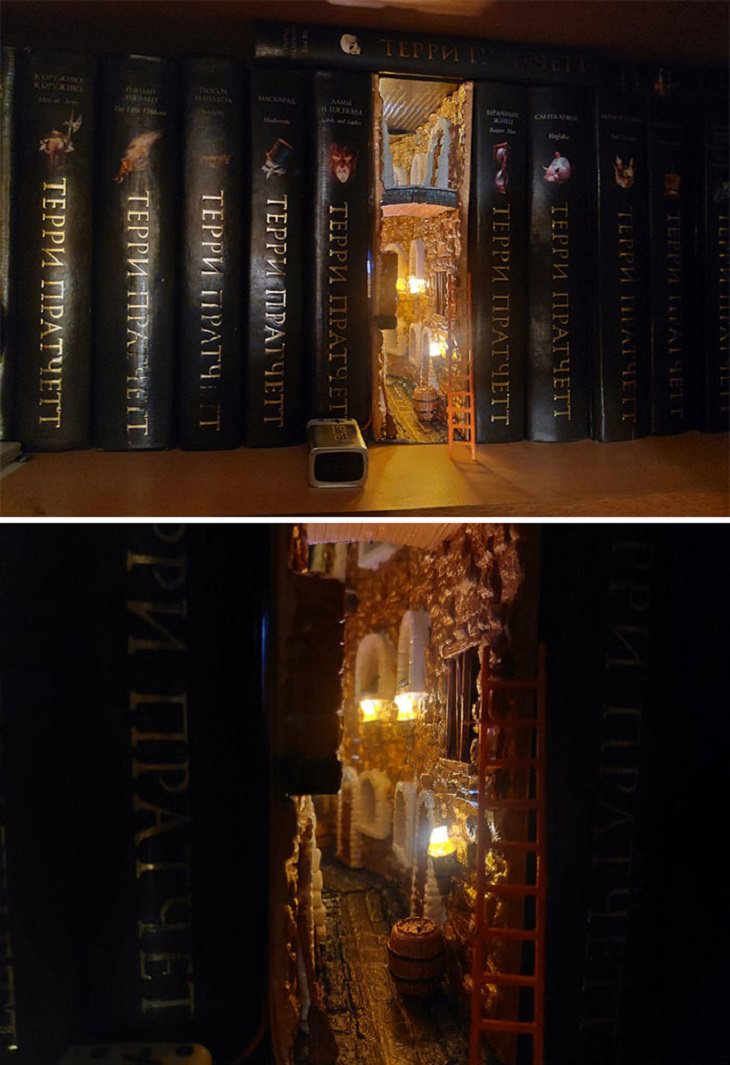 (Reddit)
8. A spooky skeleton to go with your scary stories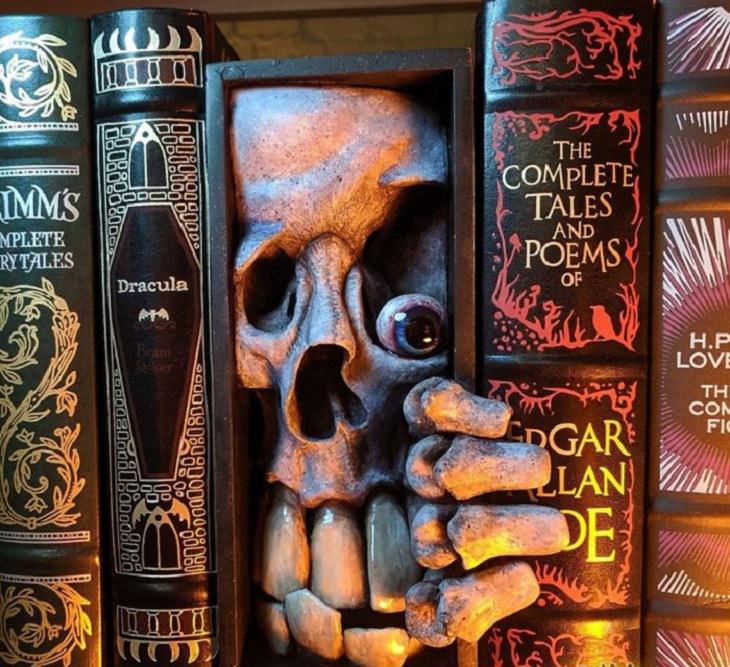 9. The home of a Fairy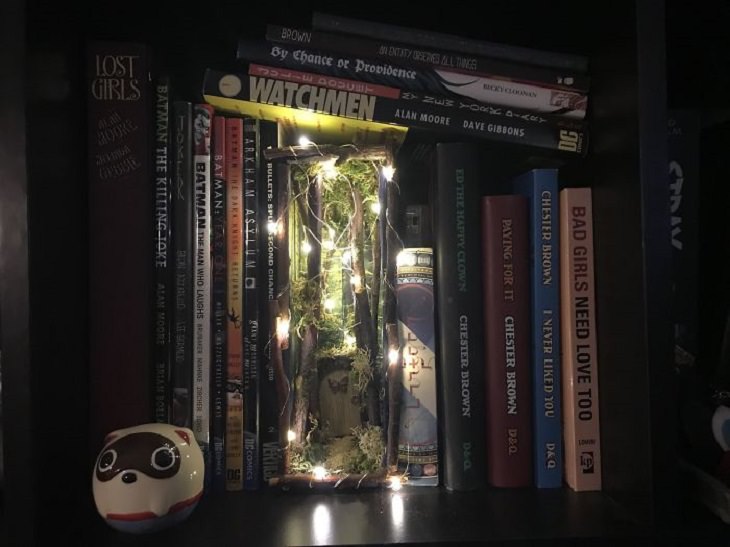 (Reddit)
10. Is it the land of the Hobbits or the Wizards?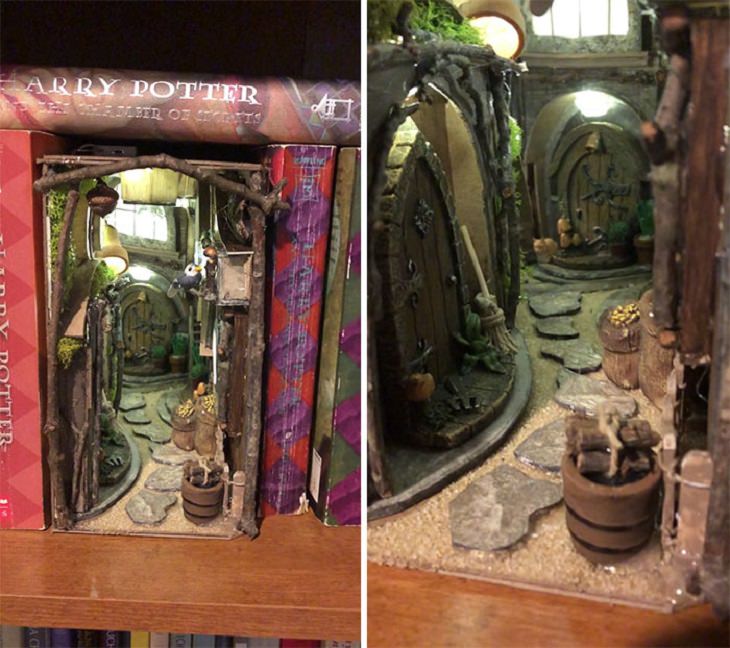 11. A stroll through the streets of Amsterdam will help you relax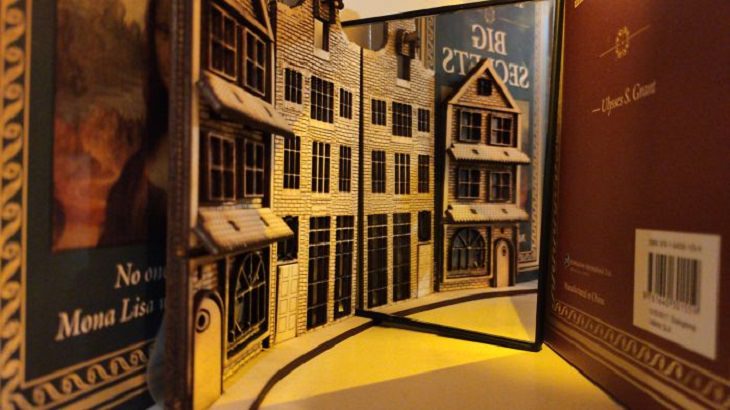 (Reddit)
12. Another unique tribute to the Harry Potter series and the bustling Diagon Alley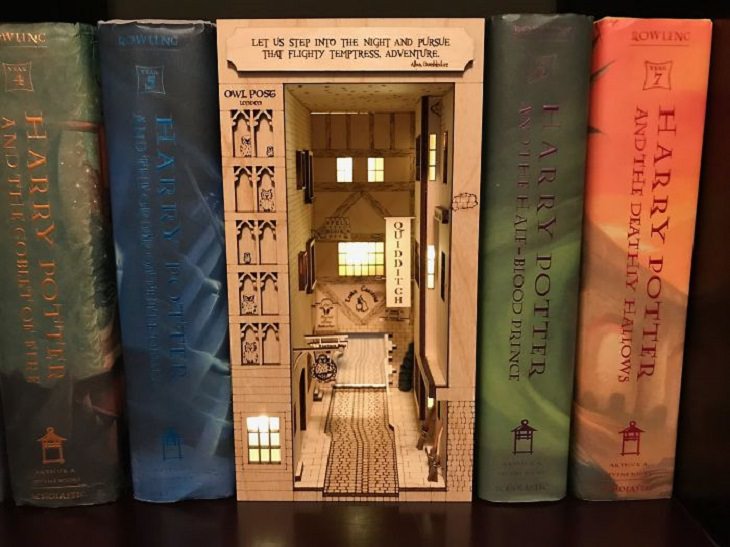 (Reddit)
13. The carefully-crafted home of the Ewoks, from Star Wars, Episode VI: Return of the Jedi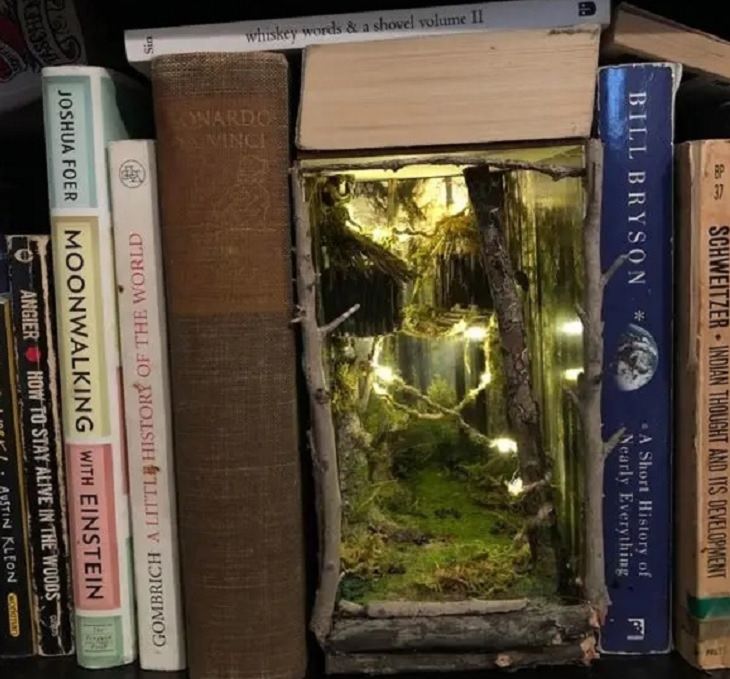 (Reddit)
14. A brief reminder of the world in Blade Runner (1982)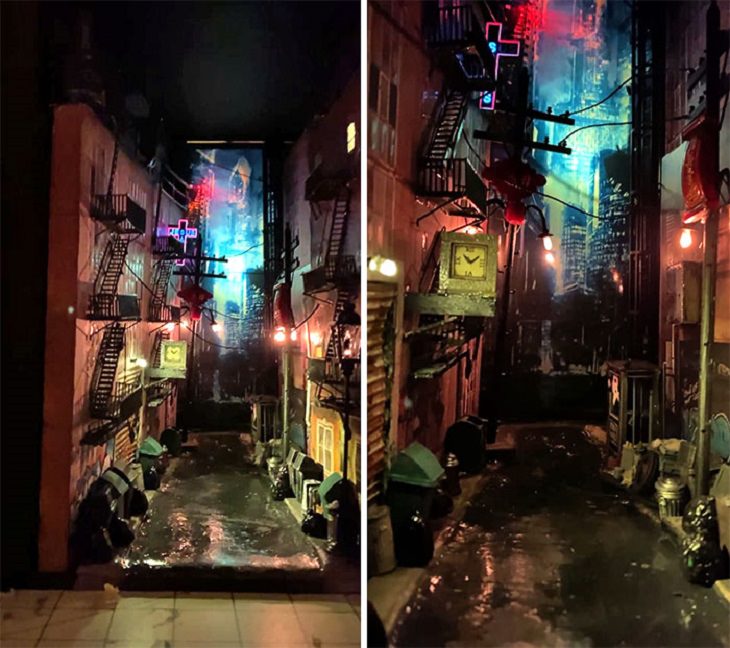 (Reddit)
15. Can you hear the Darth Vader theme music playing?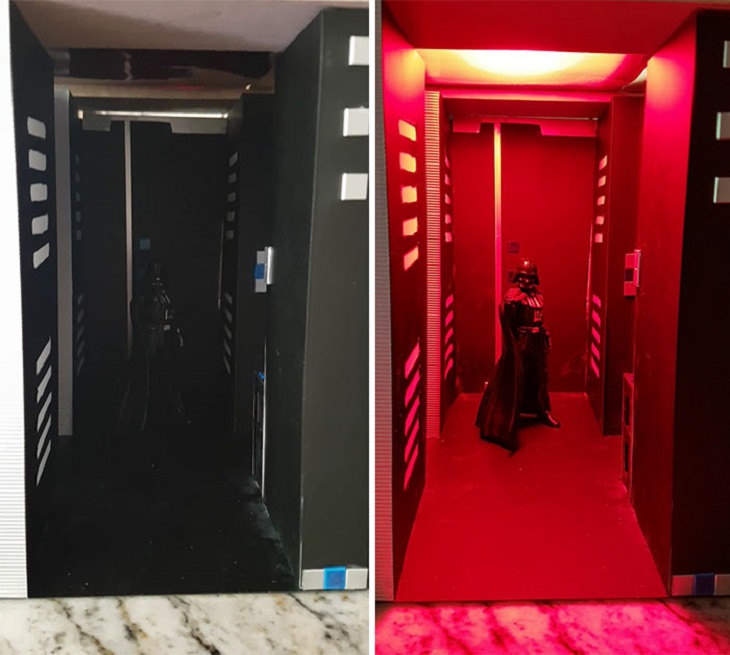 (Reddit)
16. A creation inspired by Les Miserables, next to a copy of Les Miserables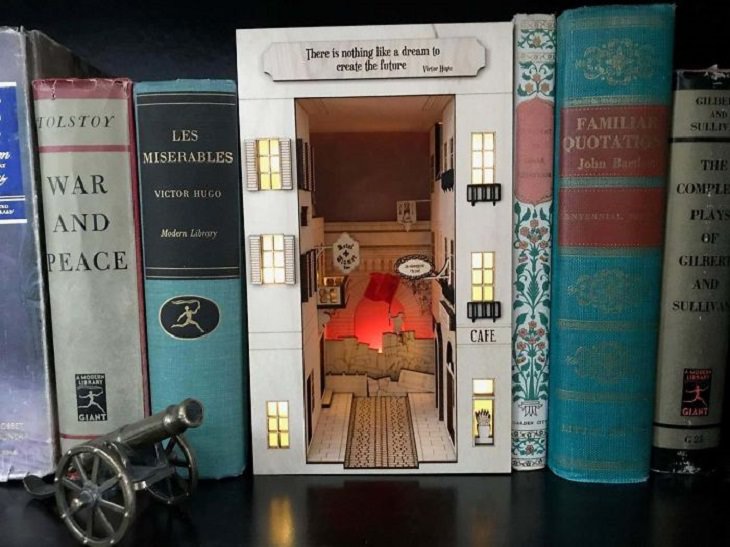 (Reddit)
17. A dark, lonely alleyway, busy with light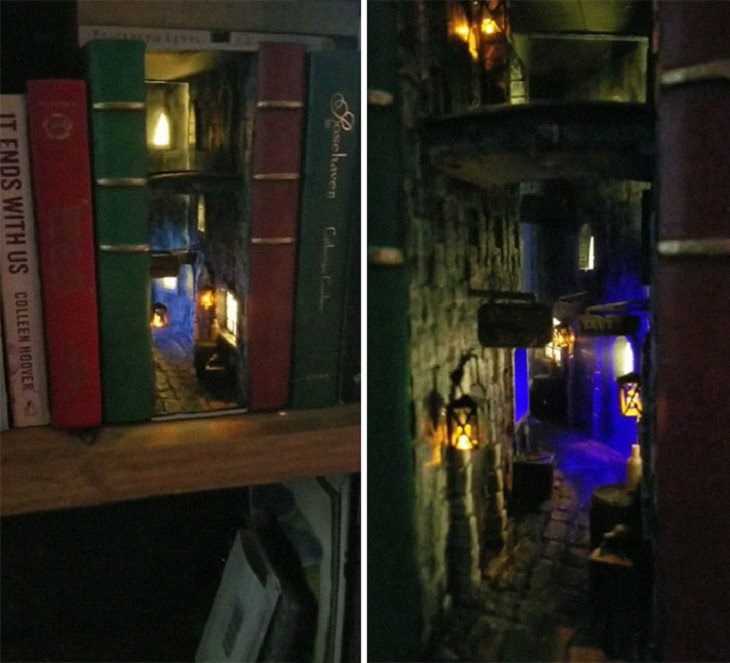 (Reddit)
18. This well-lit castle was inspired by the above artist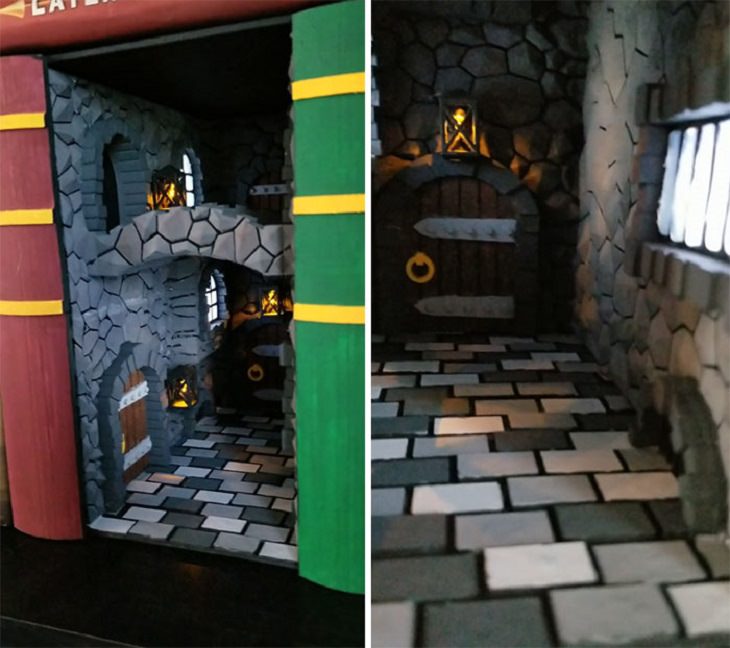 (Reddit)
19. A typical back street in Japan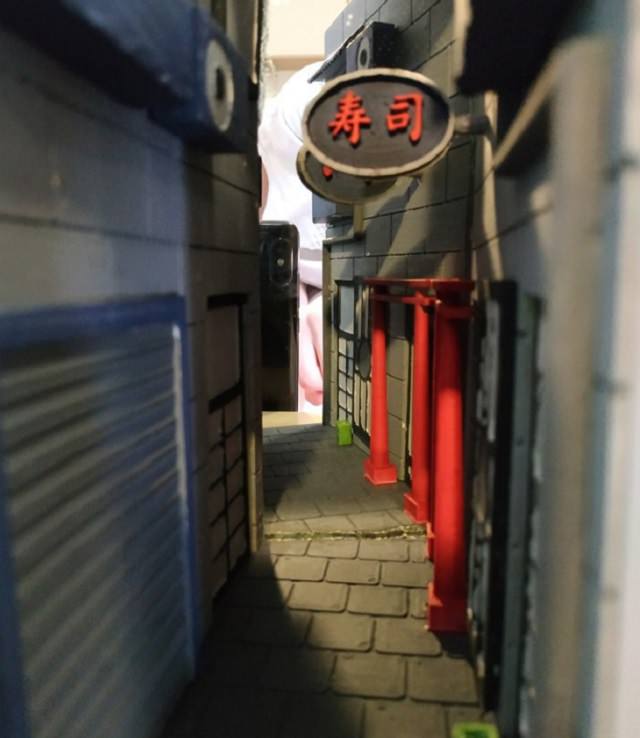 (Reddit)
20. These monsters keep popping up! This one is the Creature of the Black Lagoon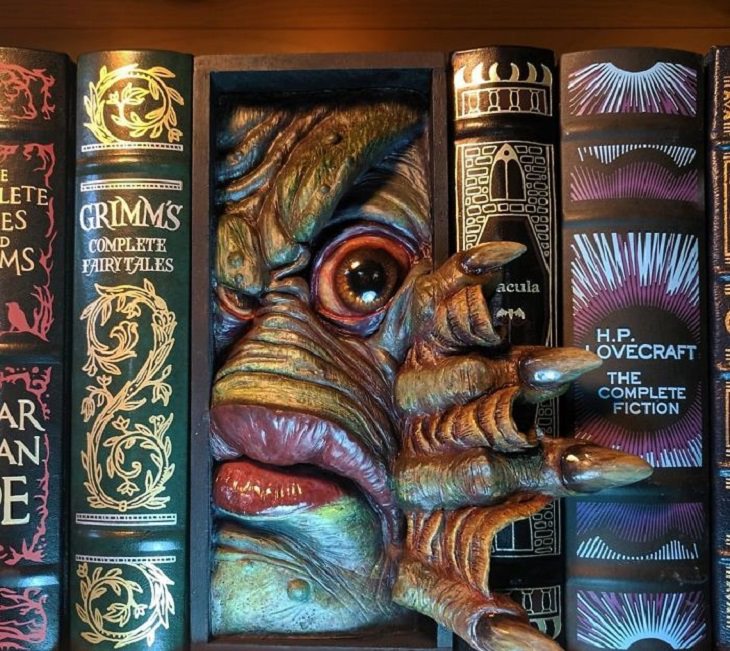 21. A lovely nook of a perfectly old Italian home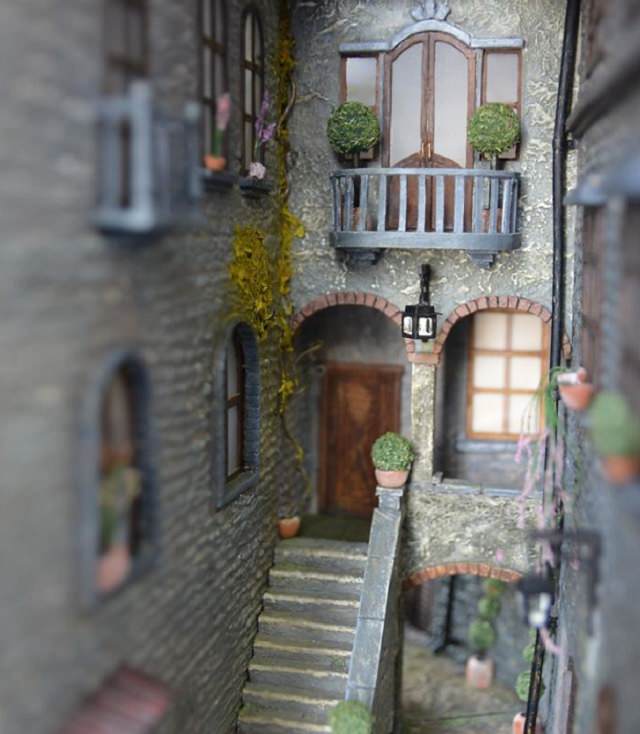 (Etsy)
22. A street that smells like flowers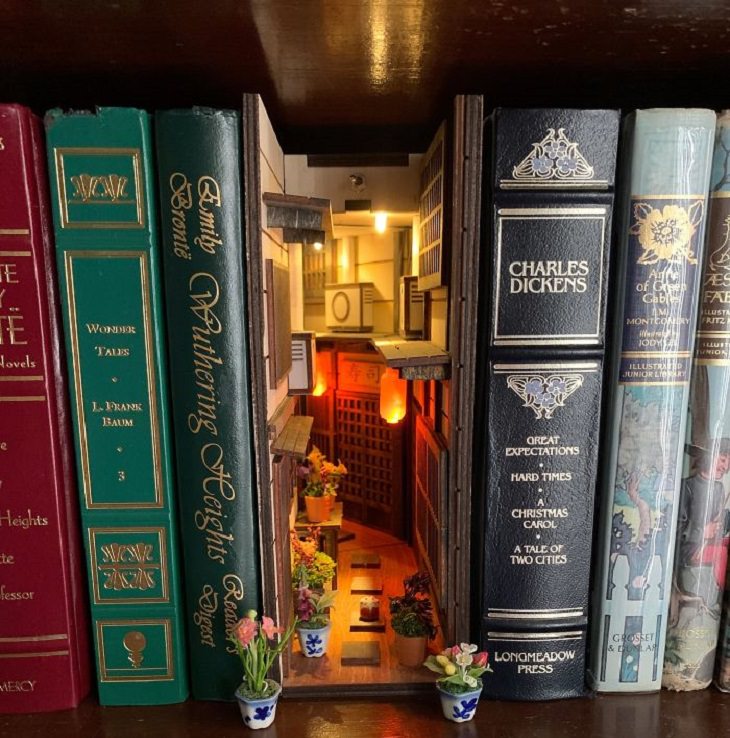 (Reddit)
23. Welcome to Moria, home of the Dwarves, from J. R. R. Tolkien's Lord of the Rings Series.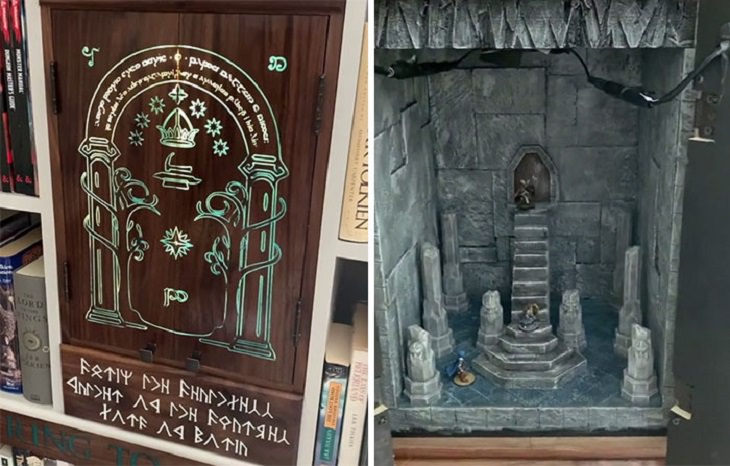 (Reddit)
24. A design by Peter Söderlund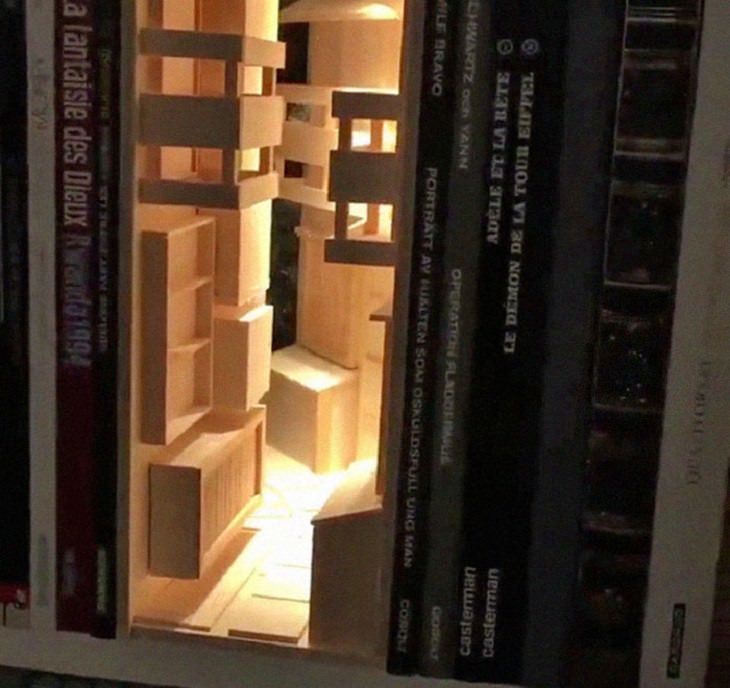 (Reddit)
25. An amazing apartment made of books and book nooks!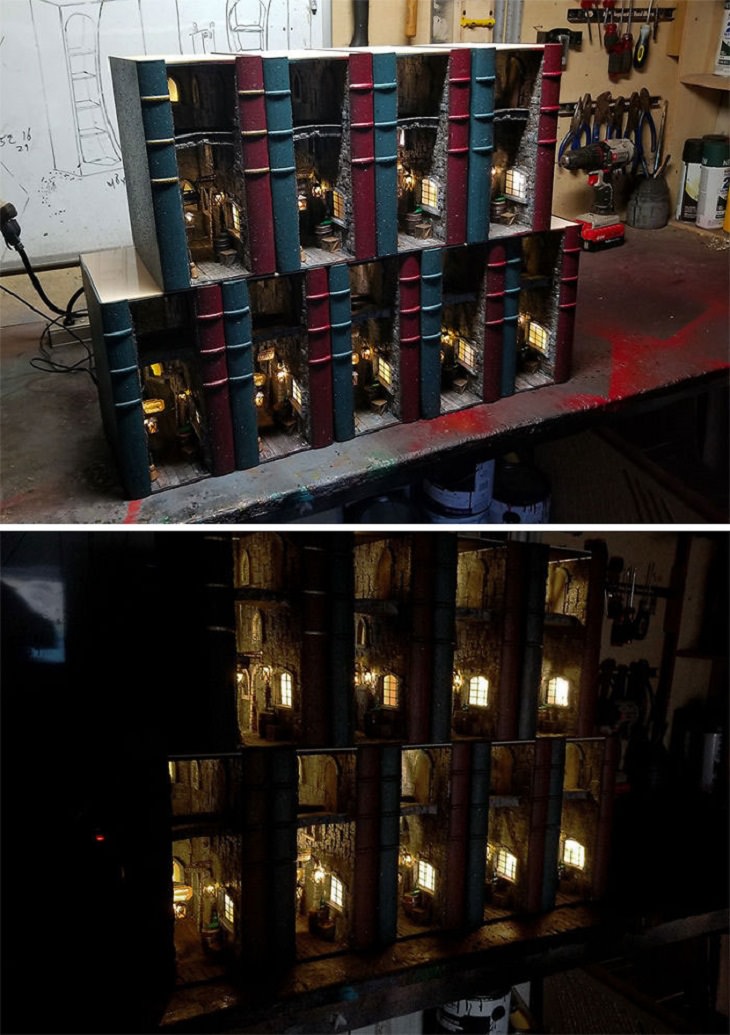 (Reddit)