Living in a throbbing metropolis has its fair share of advantages. But let's admit, most us seek some time out from the chaotic and hectic city life and want to spend some quiet time with ourselves, sometimes just to cleanse our soul from the mess of our lives. Does spending some time in the countryside appeal to you? Perhaps a visit to the UK is in order for you, then.
The Great Britain isles are home to some of the most idyllic and beautiful villages in the world. With quaint cottages, spotlessly clean roads, sparkling streams, and the possibility of waking down some scenic green countryside, the villages in the UK would be a wonderful opportunity to go on a soothing rural escape.
Here are some of the finest and most beautiful villages in the UK that you simply must visit.

1. Castle Combe, Wiltshire
This is a picturesque medieval village in England that was once the center of a thriving wool trade. Castle Combe is often hailed as one of the most beautiful villages in all of Britain.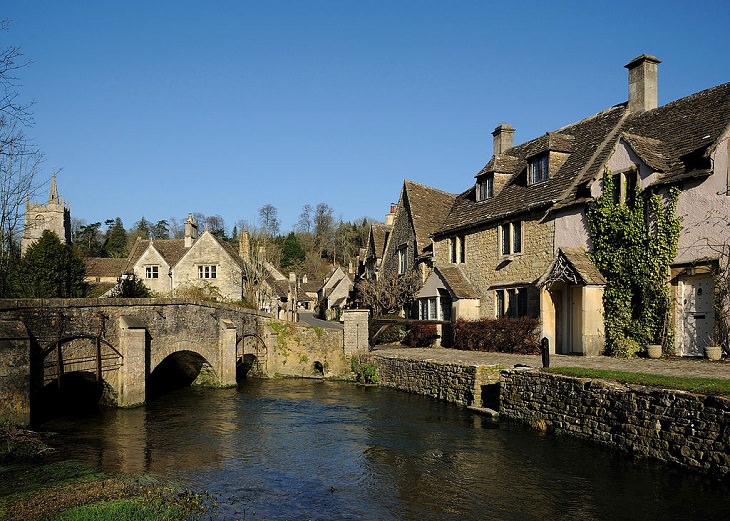 Image Source: Wikimedia Commons
This small Cotswold village has a population of about 350 and is situated about five miles northwest of the town of Chippenham in Wiltshire.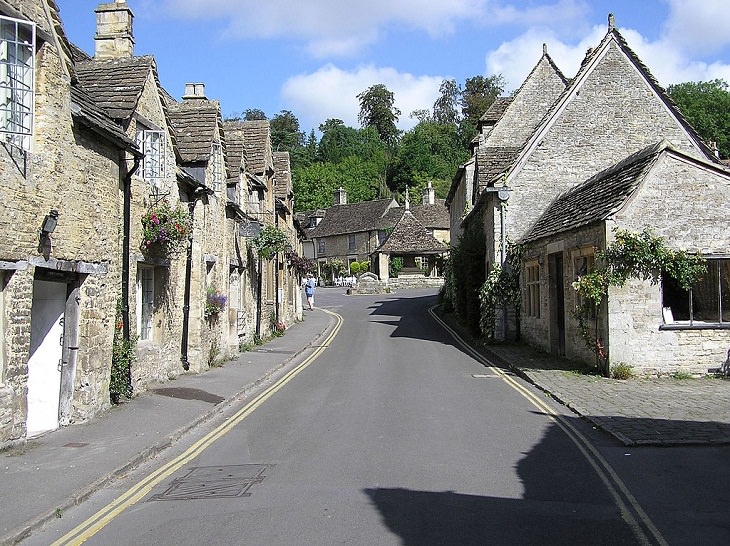 Image Source: Wikimedia Commons
The pretty little place will be a delight for history buffs along with medieval architecture enthusiasts.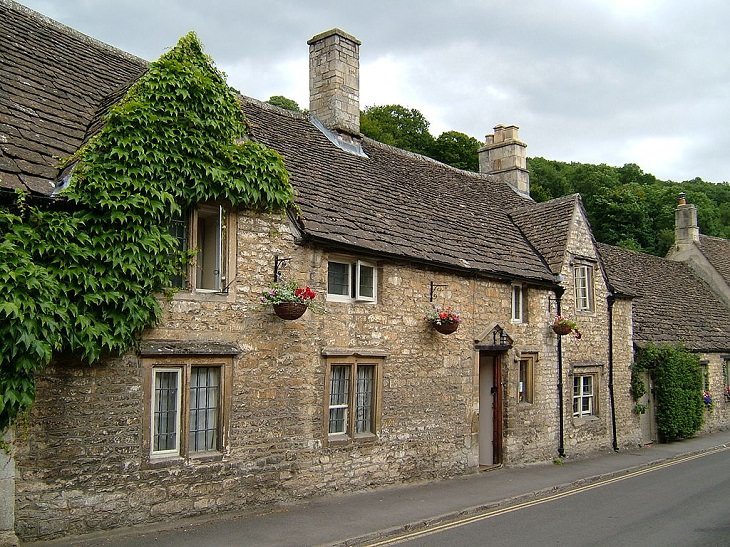 Image Source: Wikimedia Commons
The houses here date back to the 17th century and a stroll through the roads of the village will definitely transport you into the past. Interestingly, to this day Castle Combe doesn't allow any modern improvements to the exterior of the houses.
2. Shaftesbury, Dorset
Located in Dorset, Shaftesbury is a small and sleepy market town with a fascinating history that goes back to Saxon times.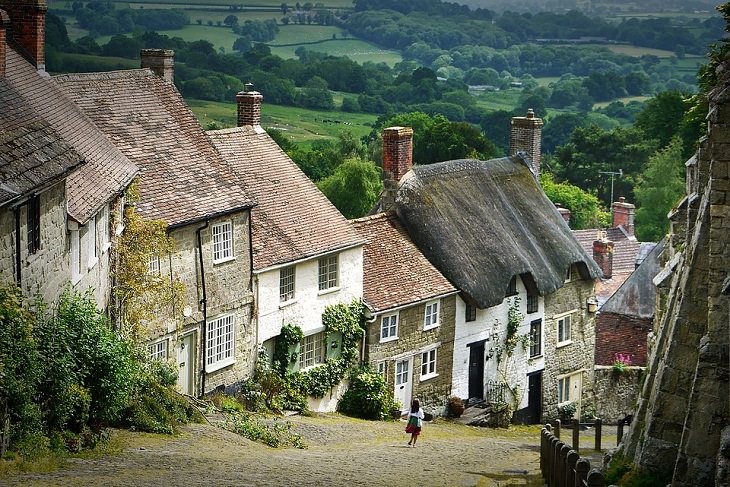 One of the most famous landmarks here is Gold Hill - a steep cobbled street that provides glorious views of breathtaking lush green landscapes.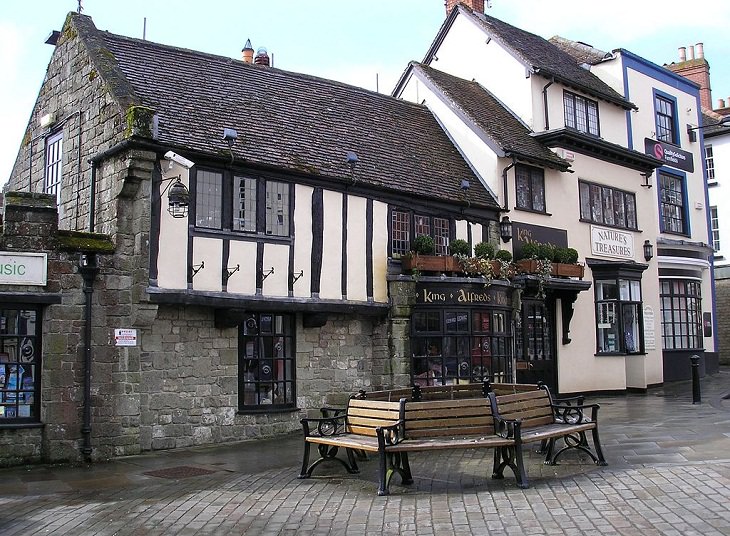 Image Source: Wikimedia Commons
Nestled on a hilltop, Shaftesbury is a Victorian paradise and will also give you plenty of opportunities to exercise your thigh muscles as you climb up its steep streets.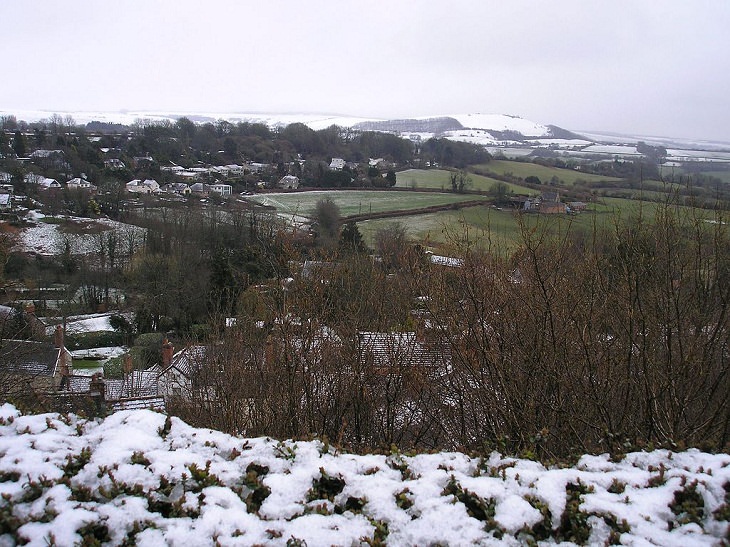 Image Source: Wikimedia Commons
3. Lacock, Wiltshire
Lacock is such a quiet and beautiful little town that time often appears to stand still here.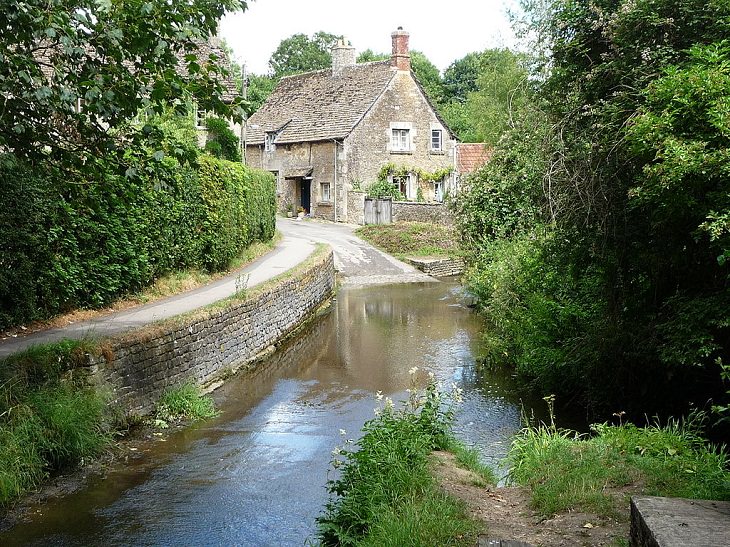 Image Source: Wikimedia Commons
It is a quintessential English village situated in the county of Wiltshire that has been in existence since the 13th century.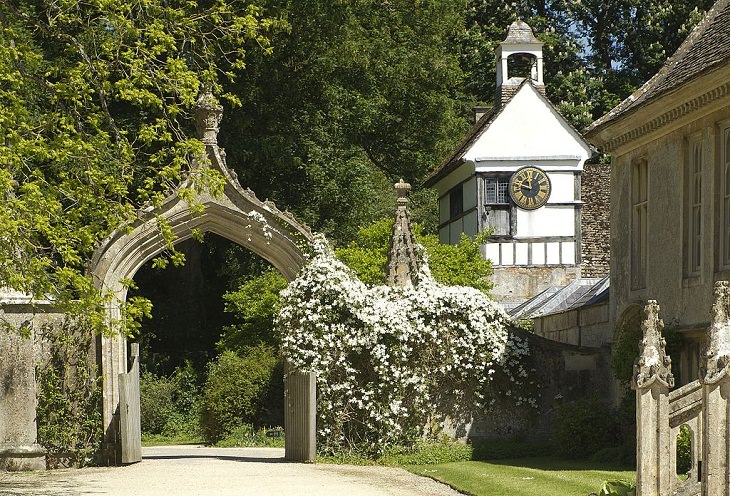 Image Source: Wikimedia Commons
With a population of just about 200, Lacock is a quiet village having a central grid of four streets along with a little stream called Bide Brook that runs through the village.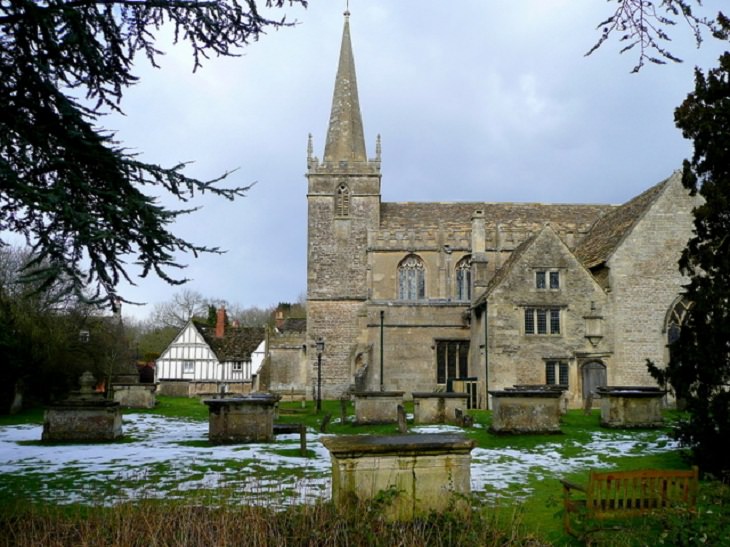 Image Source: Wikimedia Commons
Quaint traditional stone cottages, medieval tithe barns, a village church, and an old workhouse are some of the hallmarks of this delightful place.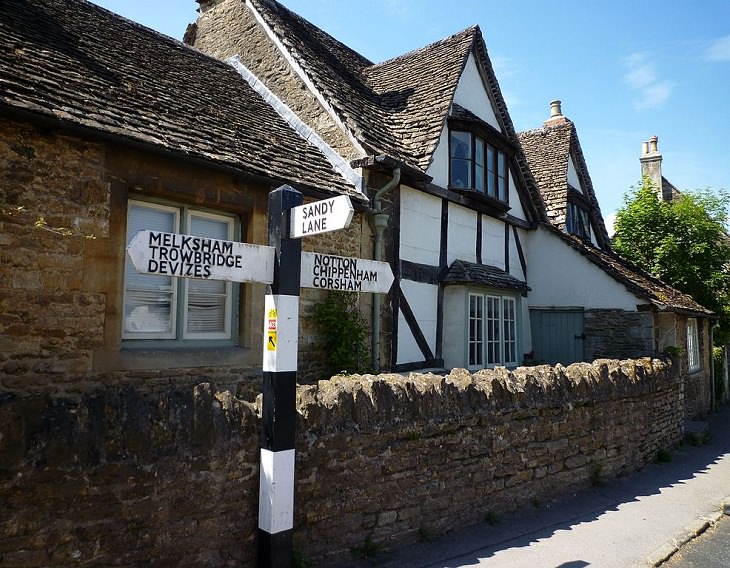 Image Source: Wikimedia Commons
4. Thorpeness, Suffolk
Thorpeness is the perfect place if you are looking for a traditional seaside holiday. This seaside village is located in East Suffolk and was built in the 1920s by an affluent Scottish barrister.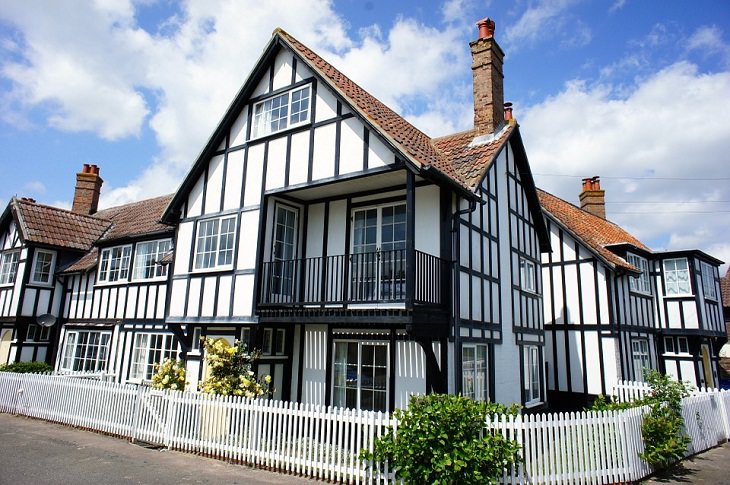 An artificially created boating lake, a beautiful golf course, and a vintage antiques and collectibles market are the town's main highlights.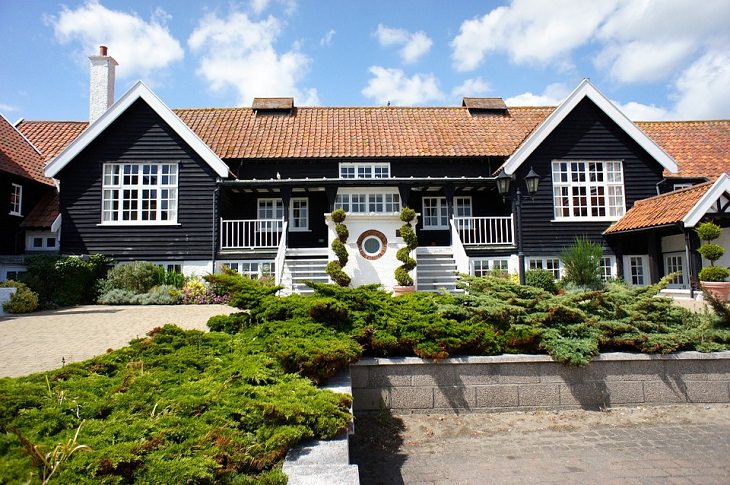 Thorpeness is surrounded by enchanting countryside and has an abundance of wildlife to adore.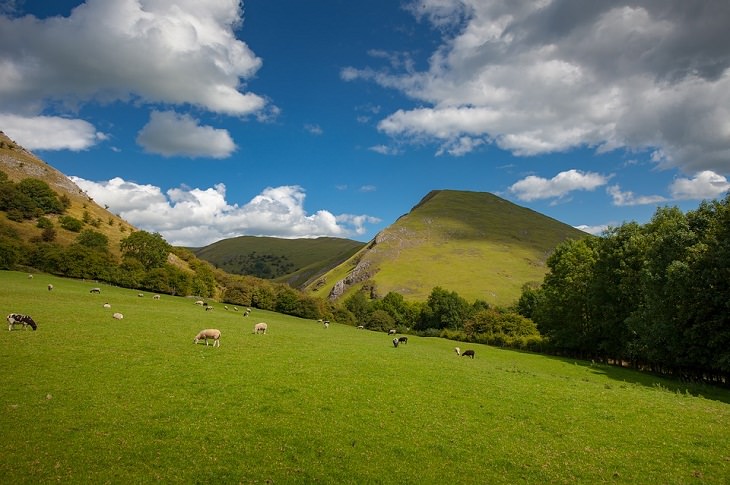 The best way to enjoy your time in Thorpeness is to take a walk along its countryside and then spend some time relaxing beside the lake. You are almost certain to feel like you are inside the setting of a beautiful painting.
5. Stanton, Gloucestershire
One of the most unique things about Stanton is that it is carved almost entirely out of honey-colored Jurassic limestone.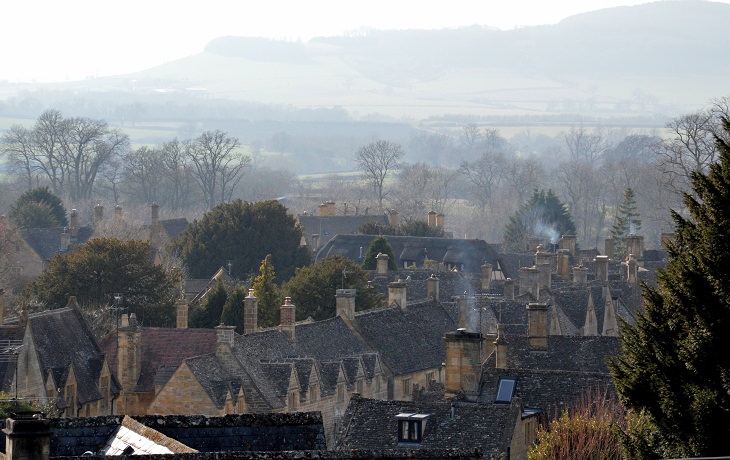 Image Source: Wikimedia Commons
Located in Tewkesbury Borough in Gloucestershire, the village is filled with some wonderful traditional cottages made of warm Cotswold stone. Many houses here are from the 16th and 17th centuries and still maintain that old-world charm.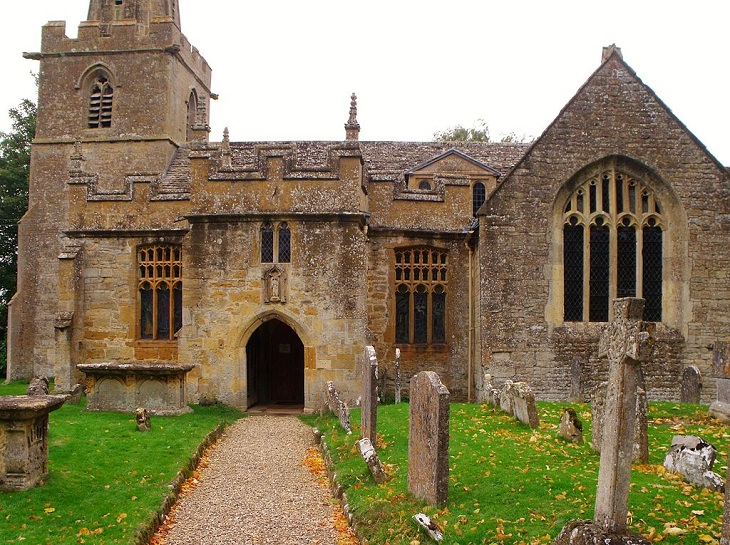 Image Source: Wikimedia Commons
The medieval church of St Michael is one of the distinguished landmarks of Stanton, and its beautiful architectural features date to the 12th century.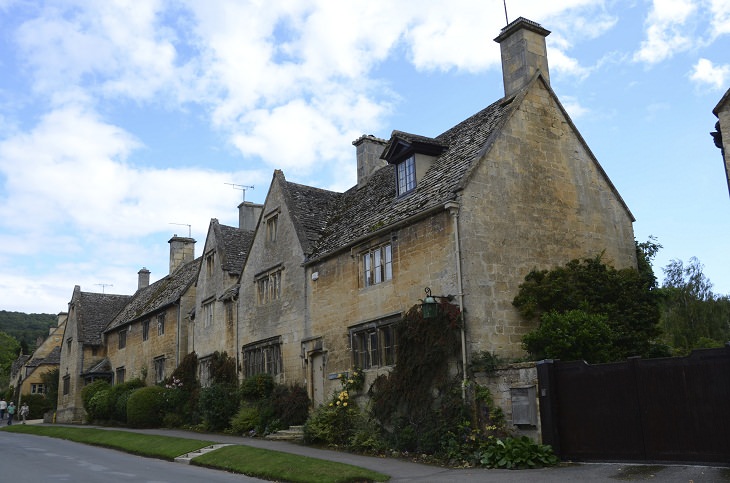 Image Source: Wikimedia Commons
Historians have noted that farming used to take place in this area way back in 2500 BC.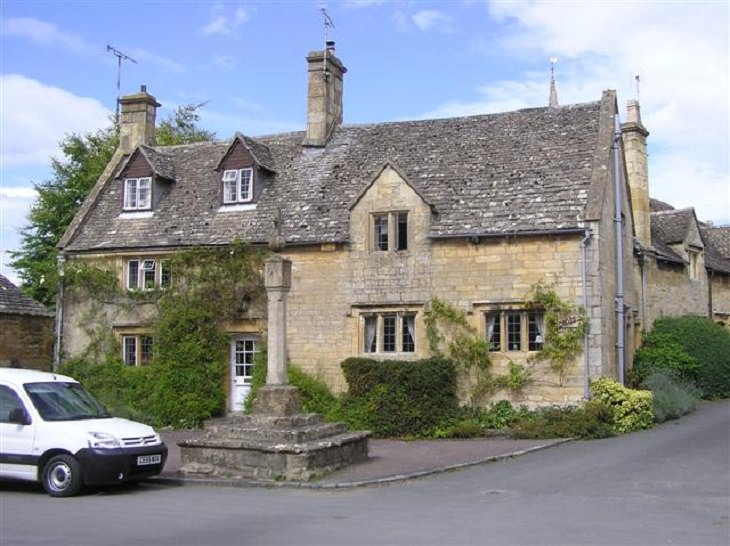 Image Source: Wikimedia Commons
Having a tiny population of just 200 villagers, this an amazingly peaceful town. Taking a stroll along its street will be very relaxing. You can even spend some time at The Mount Inn, a great local pub at the top of the village, which provides majestic views over Stanton and past the Cotswold hills.
6. Kingham, Oxfordshire
Dotted with rows of photoshoot-ready cottages that appear to be lifted straight out of a lovely painting, Kingham is a beautiful and pristine Cotswold village nestled in a cozy corner of Oxfordshire.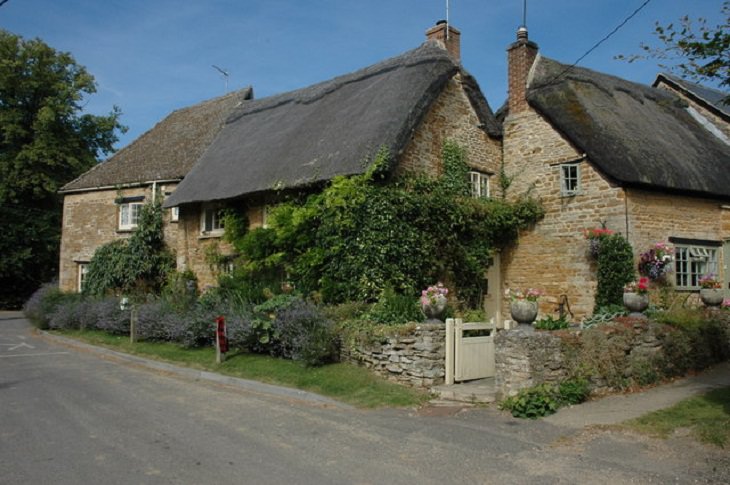 Image Source: Wikimedia Commons
With its wide-open green and exquisite stone and thatch cottages, Kingham is the perfect spot for a wintery weekend away from the bustle of your daily life.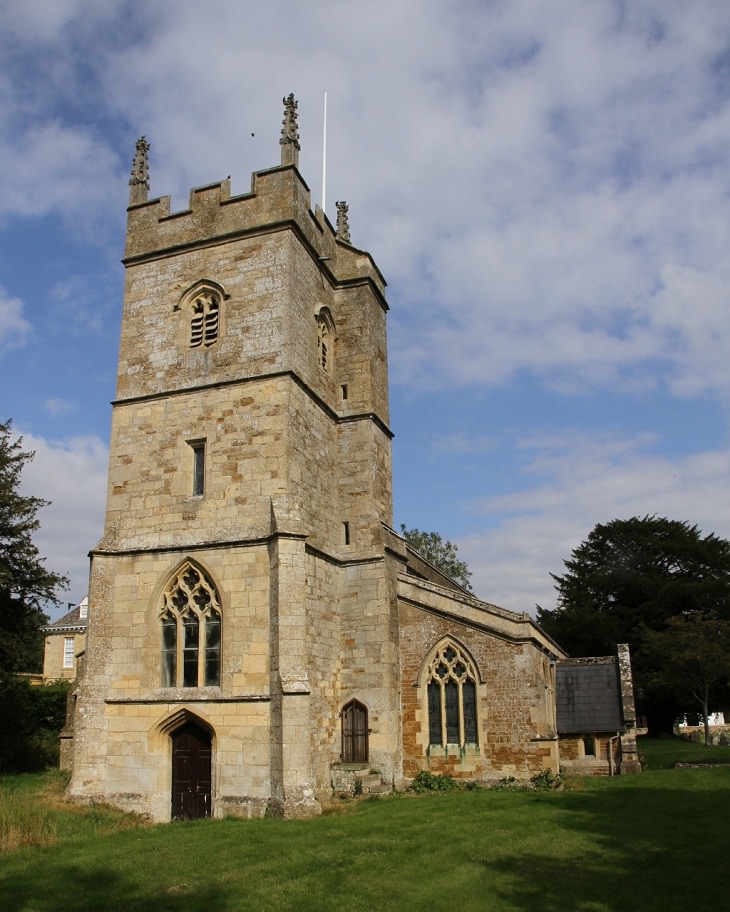 Image Source: Wikimedia Commons
Kingham was named "England's Favorite Village" in 2004 and continues to captivate tourists because of its quiet charm.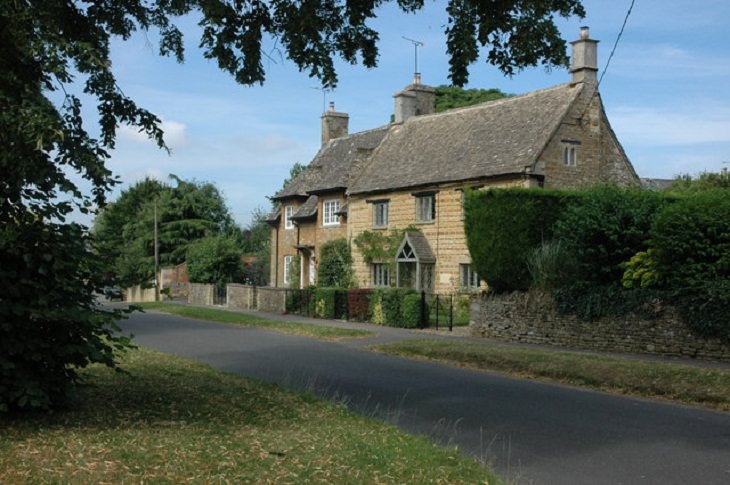 Image Source: Wikimedia Commons
7. Mousehole, Cornwall
A picturesque fishing village that is situated on the south coast of Cornwall, Mousehole (pronounced "Mowzel") is an attractive tourist destination that has managed to retain its original allure and character for hundreds of years.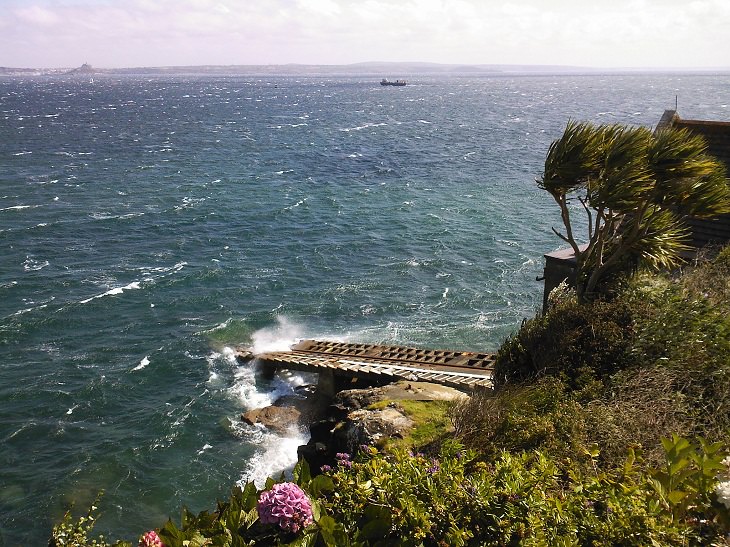 Image Source: Wikimedia Commons
This beautiful hamlet is teeming with yellow-lichened houses built from finely grained Lamorna granite and a tangle of narrow, winding lanes that make you feel you are in the medieval era.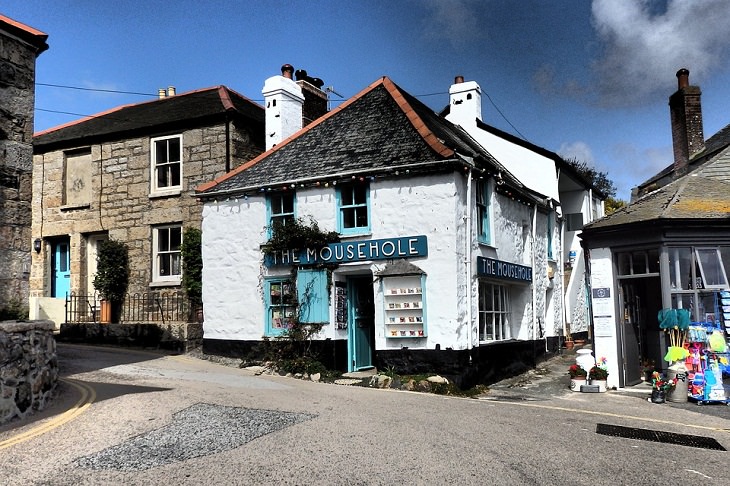 The Mousehole beach is a small and safe location that provides exceptional views and allows you to let your children run free as it is located in a sheltered part of the harbor.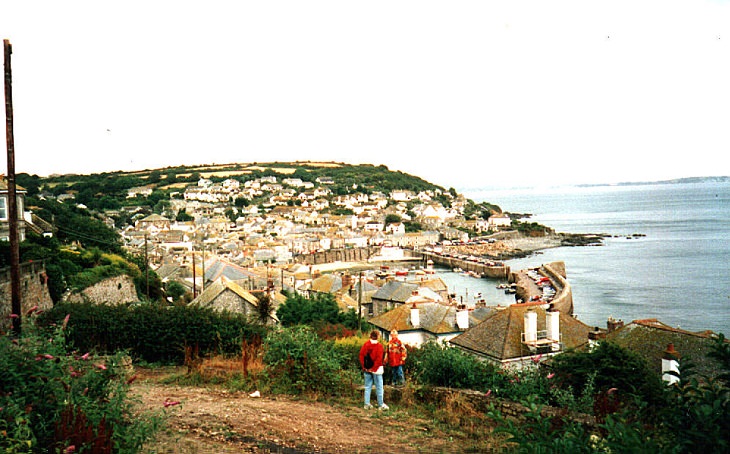 Image Source: Wikimedia Commons
8. Broad Campden, Gloucestershire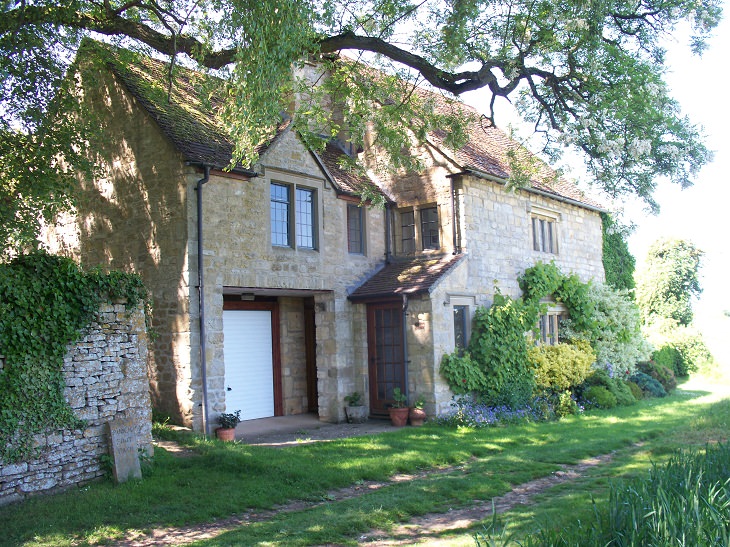 Image Source: Wikimedia Commons
Broad Campden is a pretty small town in Gloucestershire that is known for its exquisite yet quiet beauty. The name Campden appears to have been derived from a Saxon phrase that translates to "Valley with fields" which stands perfectly true for this lovely town.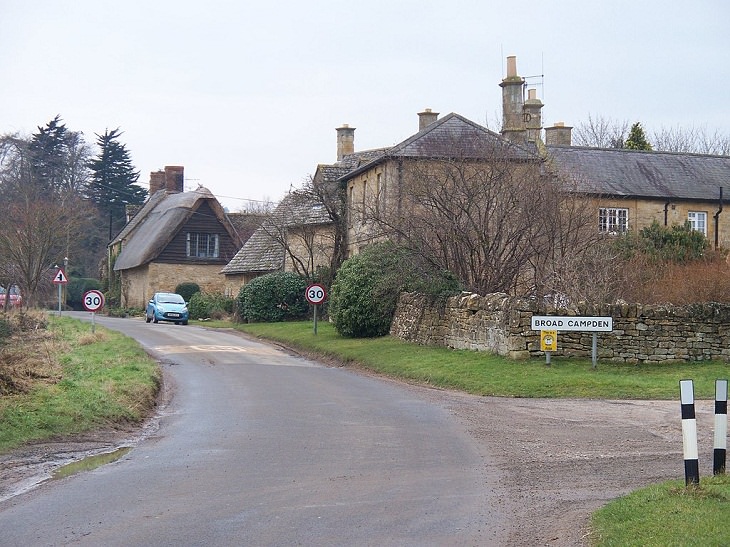 Image Source: Wikimedia Commons
Thatched cottages made with honey Cotswold stone give Broad Campden a delectably charming look.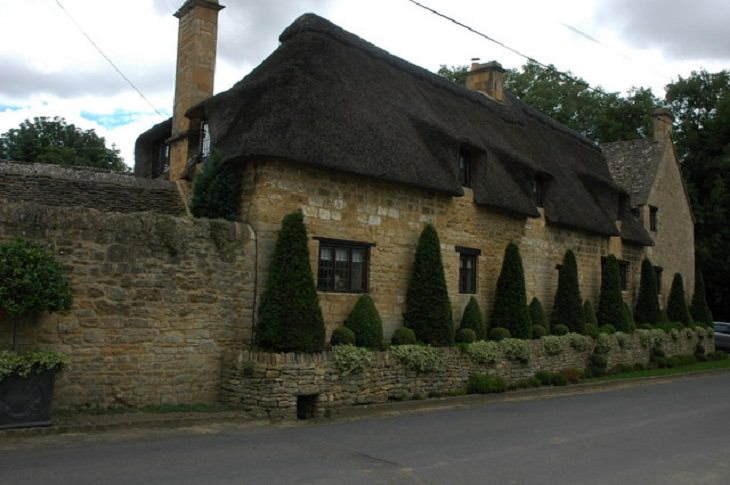 Image Source: Wikimedia Commons
It is a tranquil and bucolic village that stands out because of its extensive countryside views and a small parish church. It's quiet, twisting lanes and idyllic cottages have an old-world feel.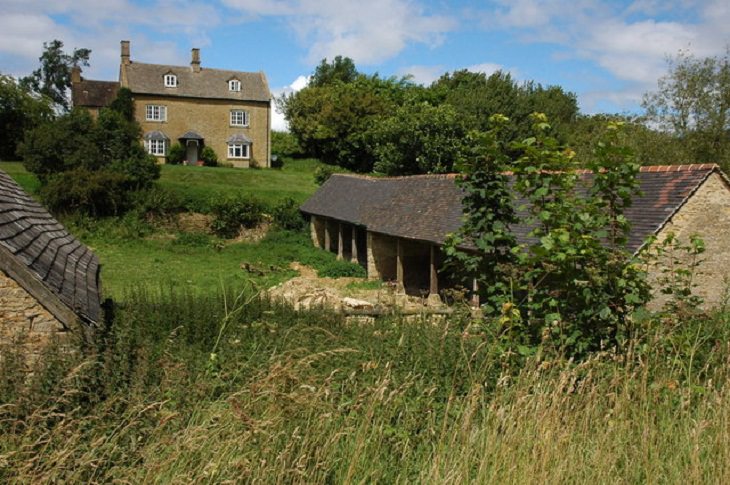 Image Source: Wikimedia Commons
Rolling countryside, enveloped by verdant fields of grazing sheep and streams are the main characteristics that you will remember Broad Campden by.
9. Beesands, Devon
Looking for a quiet beach holiday? Look no further than Beesands in Devon. It's a mile-long shingle beach dotted with beautiful fields and a wildlife-rich freshwater lake.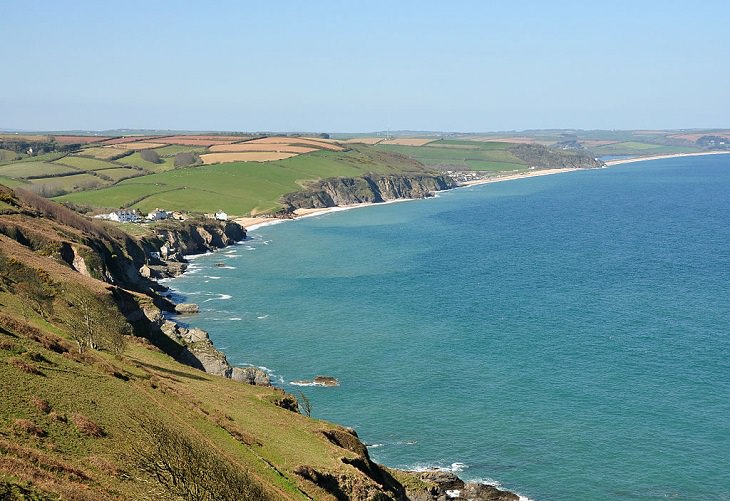 Image Source: Wikimedia Commons
The charm of the village lies in its little splendors - a small church, a row of houses, quaint shops, and a cozy pub are some of its known features.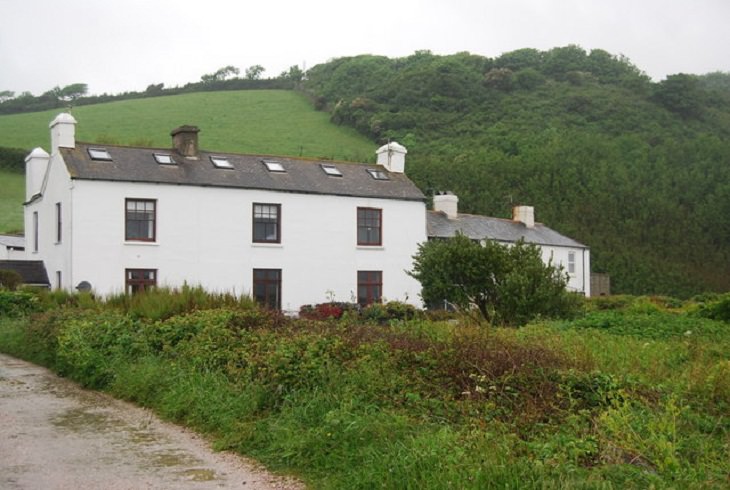 Image Source: Wikimedia Commons
Fresh crab sandwiches served locally are one of the most famous food items found here.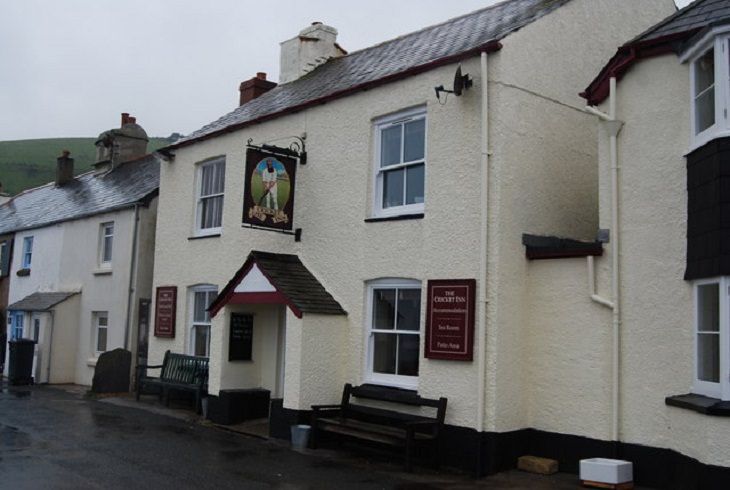 Image Source: Wikimedia Commons
An Anglican chapel devoted to St Andrew and a number of wonderful coastal walks are some of the other attractions of Beesands. If not for anything else, you can simply enjoy the spectacular views over Start Bay (in the English Channel in Devon) from the beach.
10. Broadway, Worcestershire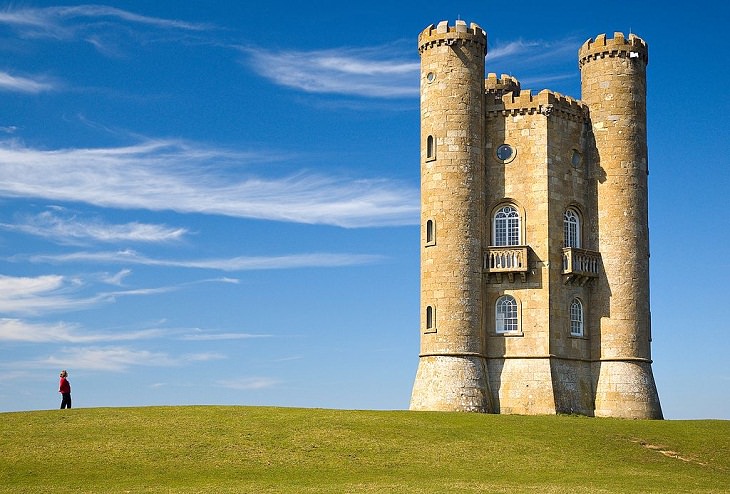 Image Source: Wikimedia Commons
Broadway is a delightful little scenic village at the heart of the Cotswolds in Worcestershire. Nationally recognized as an 'Area of Outstanding Natural Beauty', Broadway is known for its archetypal limestone buildings and spotlessly clean streets along with historic architecture.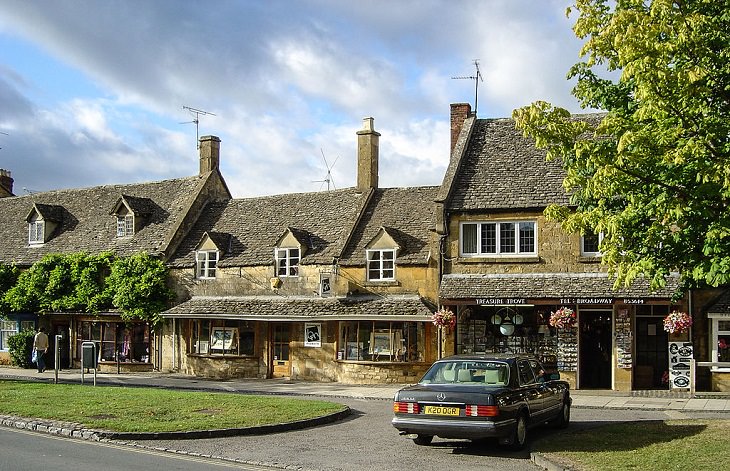 Image Source: Wikimedia Commons
Most streets here are lined with beautiful horse chestnut trees and honey-colored Cotswold stone cottages that have enticed visitors for centuries.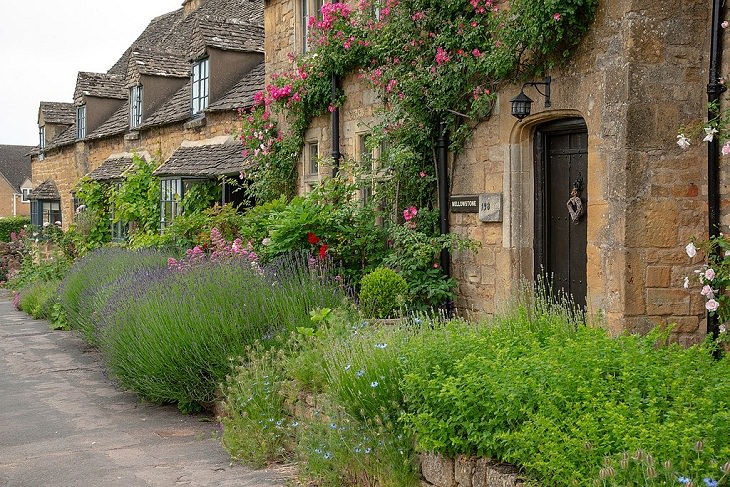 Image Source: Wikimedia Commons
The historic Broadway Tower, the Broadway Museum & Art Gallery and the stunning Cotswold Countryside are some of the things you can cherish while at Broadway.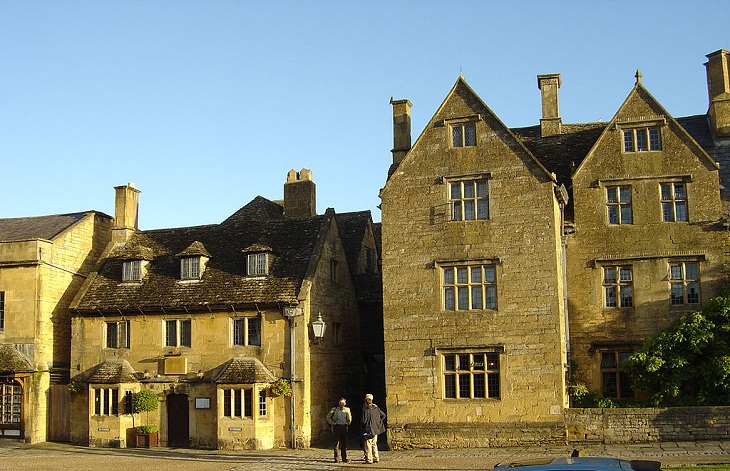 Image Source: Wikimedia Commons
If indulging in touristy things doesn't catch your fancy, you can simply spend some time in one of the cozy pubs or lovely tea rooms and enjoy the village's unmistakable charm.