Organizing your closet doesn't have to be painful. Even if you think that your case is hopeless, we can assure you that it only takes a few clever tricks and DIY contraptions to free up lots of storage space and have easy access to the things you need when you need them. Here are 14 incredibly clever and easy tips and tricks everyone can master to organize your closet and make it a lot more spacious.
1. Don't store bulky clothes, such as sweaters, bulky jackets, and coats on hangers. To save space, fold them neatly and store them on a shelf.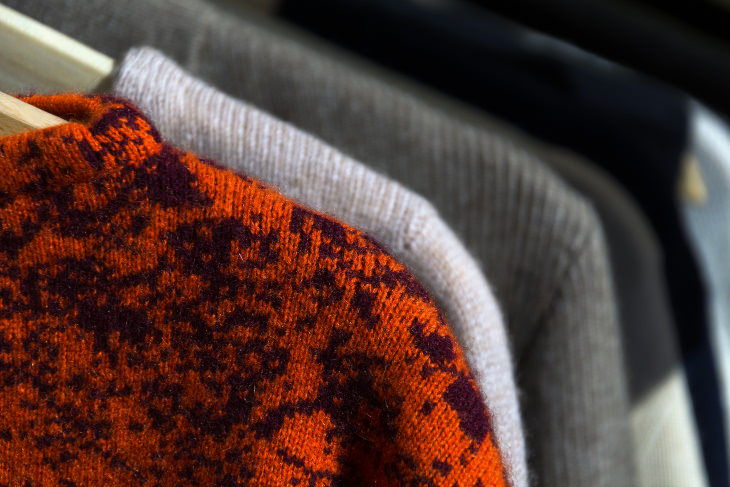 2. Pack up your suitcase even when you're not traveling: store seasonal clothing or shoes in suitcases to keep them safe and maximize your storage space.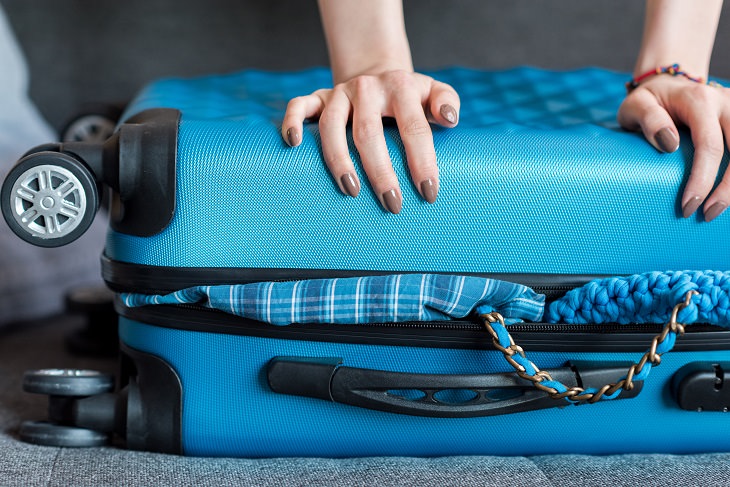 3. Turn any hanger into a nonslip one by simply applying hot glue on it. Needless to say, let it dry completely before using it.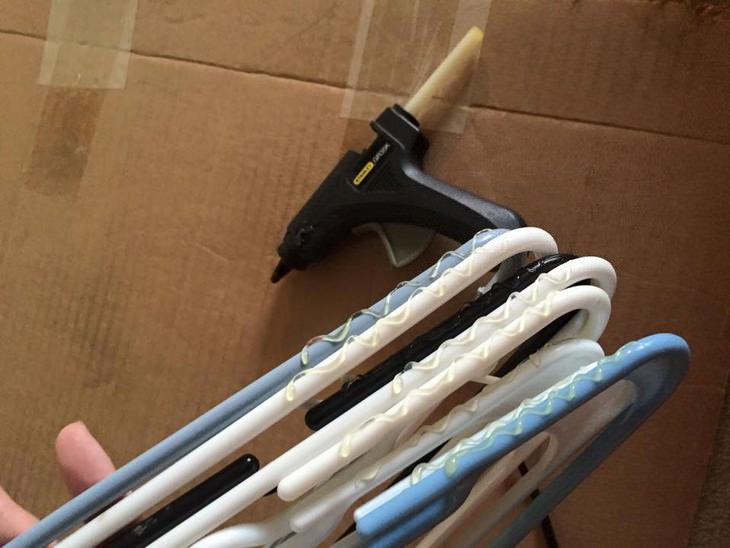 4. Divide your closet seasonally. Even if your closet is small, just keep all the clothes for the current season accessible and store off-season clothes deeper in the closet. When seasons change, simply switch.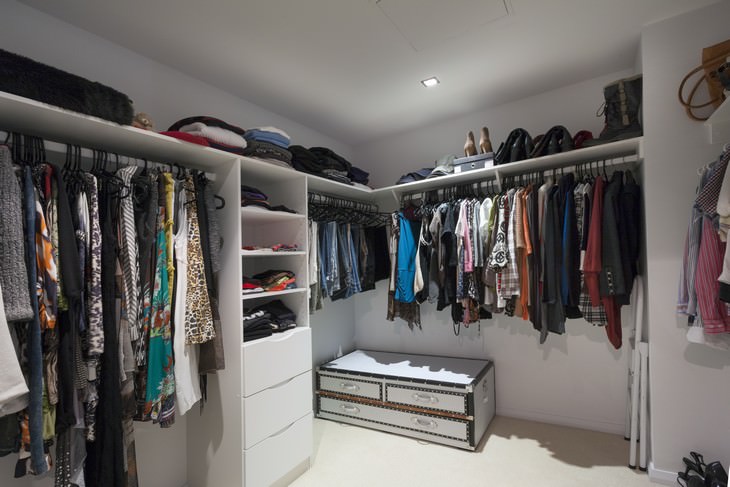 5. Have a box or basket for clothes that need repair. This will help you remember which clothes you need to fix and will ensure you don't go out in clothes with holes and tears in them.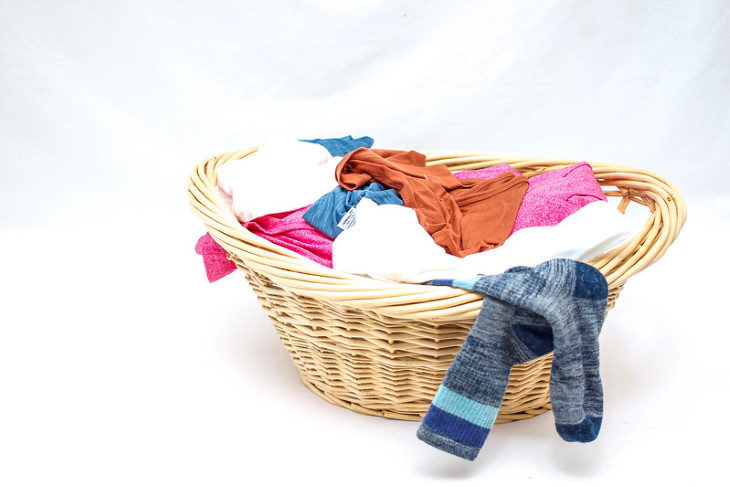 6. Keep your wardrobe well lit to find what you're looking for more easily and be able to spot when your closet needs reorganization.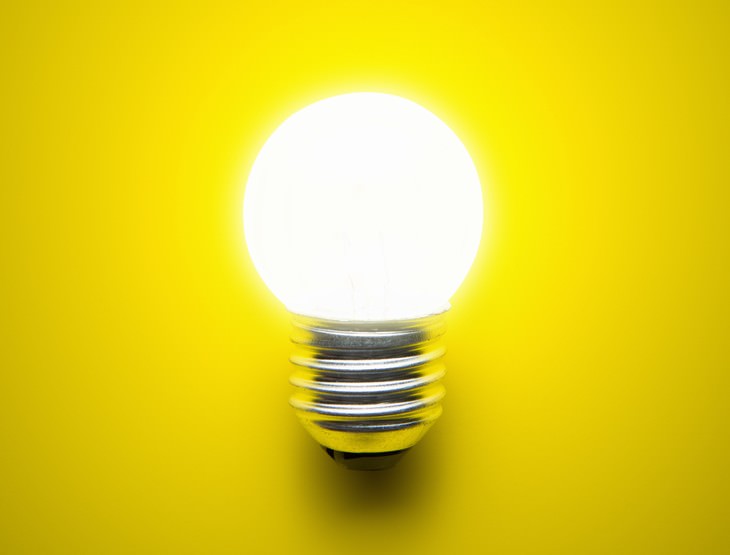 7. Clothing hooks are your best friend! Don't limit their use to coats, though, use them to hang everything from bags to hats and pants.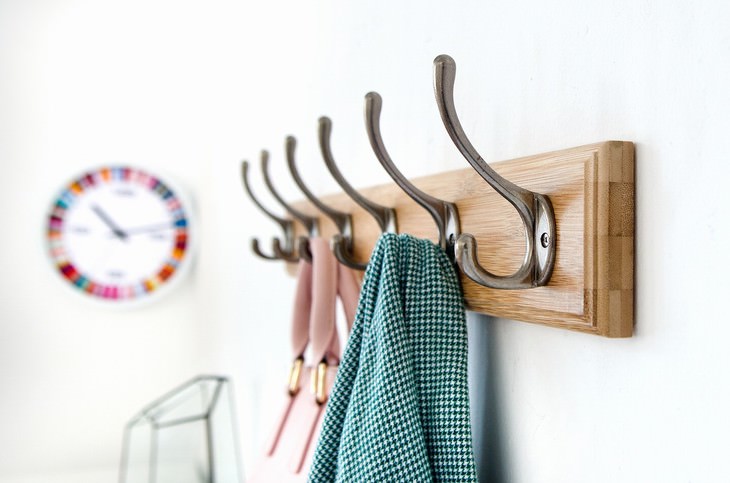 8. Who says shower curtain rings are only for the shower? Add a few to your hanger like so and you'll have the perfect place to hang your scarves, ties and other small pieces of clothing.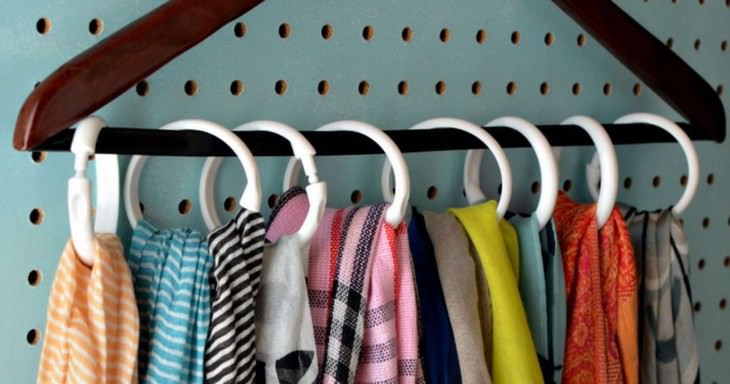 9. To be able to neatly pull out one set of bedding at a time and make it more organized, put the entire set into the pillowcase.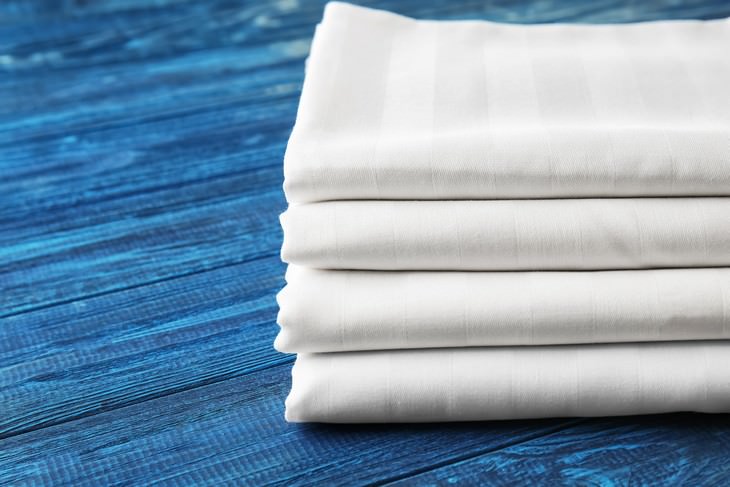 10. Why spend more on shelf dividers if you can simply reuse old cardboard boxes?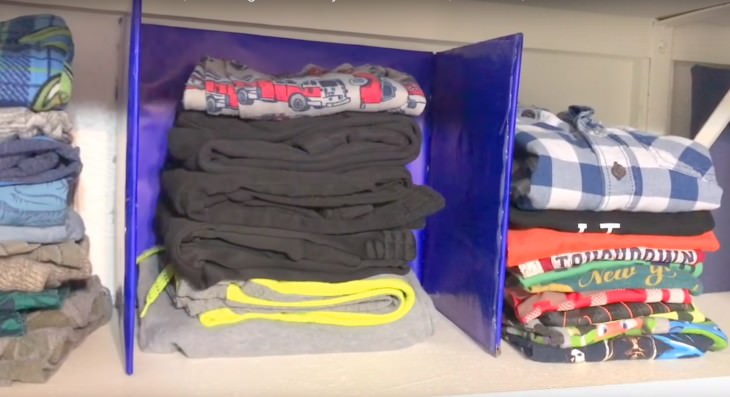 11. To know which clothes you no longer wear and need to get rid of, here's a trick.
First, hang all your clothes on hangers facing you with the tips, but when you wear an item, rehang them facing the wall. This way, you'll soon know which clothes you don't wear.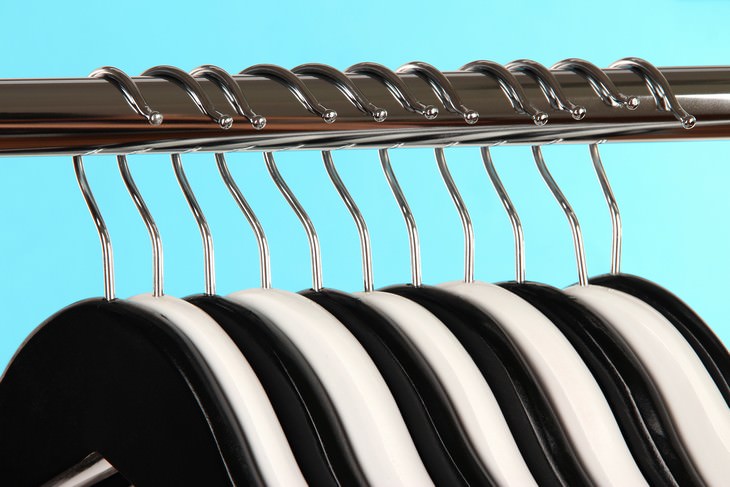 12. Ditch slippery old wire hangers and invest in more suitable ones. Plastic ones like these are fine, as are velvet ones. You'll be able to stack more hangers without the fear of the clothes slipping off the hangers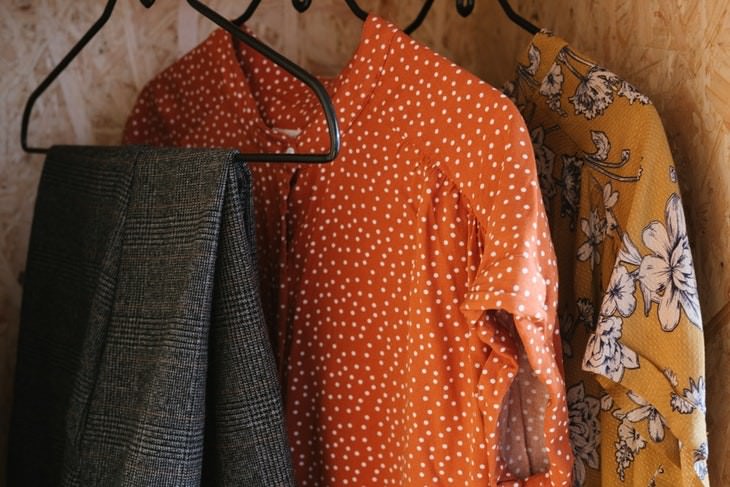 13. Don't throw out cardboard wine cases, as these make the best compartmentalized shoe boxes.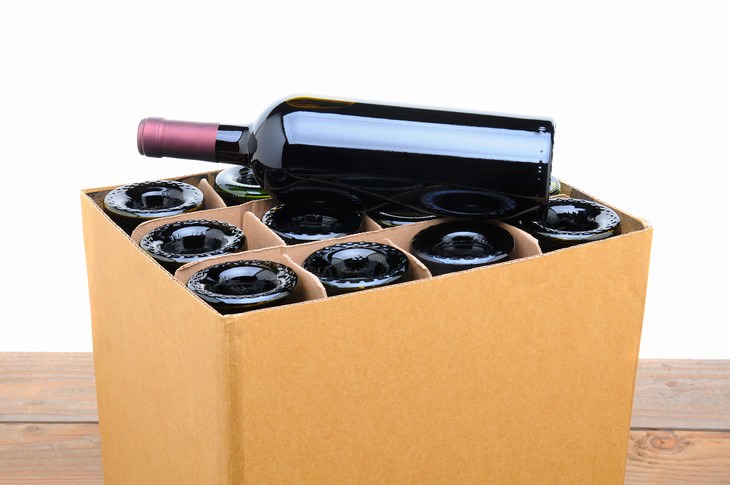 14. Who said pegboards are just for your garage? You can customize these to fit clothes, accessories and even jewelry.