The next holiday is right around the corner, and we have your back as always with a few handy tips. Hosting a dinner party can be such a stressful event, but we hope to help you make it breezy this time. We gathered some tips for preparation, a timeline that starts two weeks ahead of the party, and some troubleshooting tips for you. We hope these will help you plan a grand dinner party. Come on in!
General Tips for Beginners and Professionals Alike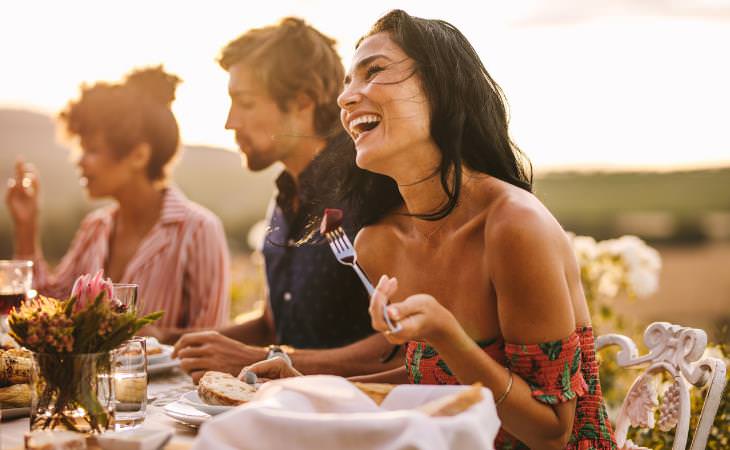 When planning your meals for the evening, make sure they don't keep you in the kitchen the day of the party for too long.

When preparing the background music, choose a playlist in advance so that you won't be occupied with it during dinner.

If you're stressed about hosting, set some ambiance. Dimmed lights, some flowers or candles will do the job. This will also help your guests, and yourself, to feel at ease.

Clean up straight away. Whether something spilled, or everything went perfectly well and you're left to deal with the after mess by yourself, tend to it right away.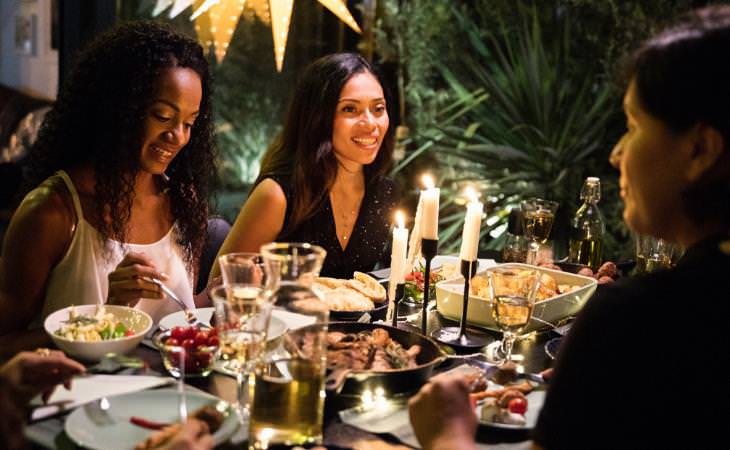 For some of our readers, this may go without saying: take into consideration your cooking time, including purchasing groceries and preparing the ingredients! Your pie may need to bake for only 20 minutes, but it might also require an hour of prep.

When reading your recipe, identify the steps you can do ahead of time. Ina Garten, a professional experienced host and the manager of the cooking blog Barefoot Contessa, swears by the make-ahead method for saving time and keeping stress at bay.
If you're on a tight budget, you don't have to give up being fancy. The New York Times has an entire meal planned out for you, including appetizers. Check it out here.
A Timeline Suggestion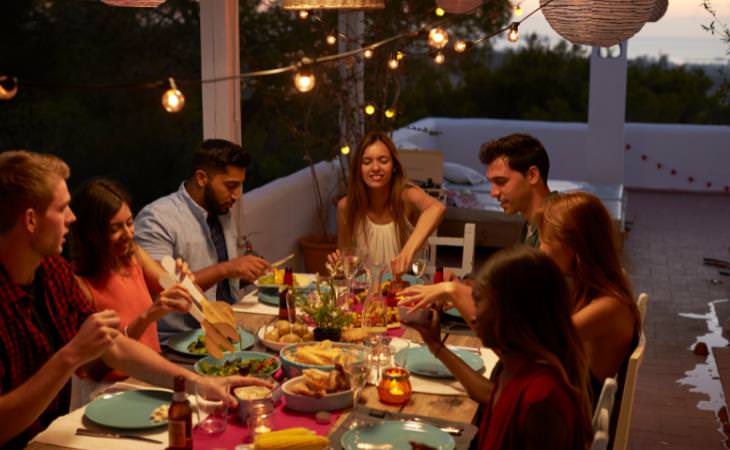 To avoid any last-minute troubles, plan ahead. You can choose how many days in advance you want to start your arrangements, or use this two weeks timeline by the New Your Times. We bring you the simplified version.
Two weeks in advance
-Create a guest list.

One week in advance
-Do a round of calls to see who won't be able to make it.
-Ask your guests if they have any dietary restrictions.
-Plan your menu. Look out for seasonal ingredients that may not be available.
-Make sure you have all the special tools you need, and that if you lent them to your neighbor, make sure to get them back.
-If you'd like to, now would be a good time to purchase some candles or any other themed decorations.

Two days in advance
-Grocery shopping should take place now.
-Fill up the ice trays.

A day in advance
-Prepare as much of the food as you can.
-Clean up.
-Buy flowers if you'd like.

Day of event
-Finish preparing the meal.
-Set up the table a few hours in advance.
-Set up a drink and snack\appetizers station. This can also be a self-serve coffee station for the end of the dinner party.
-Make sure any drinks that need to be chilled, are chilled. You can put up a bucket with ice.
-Fill up the pitchers.
Troubleshooting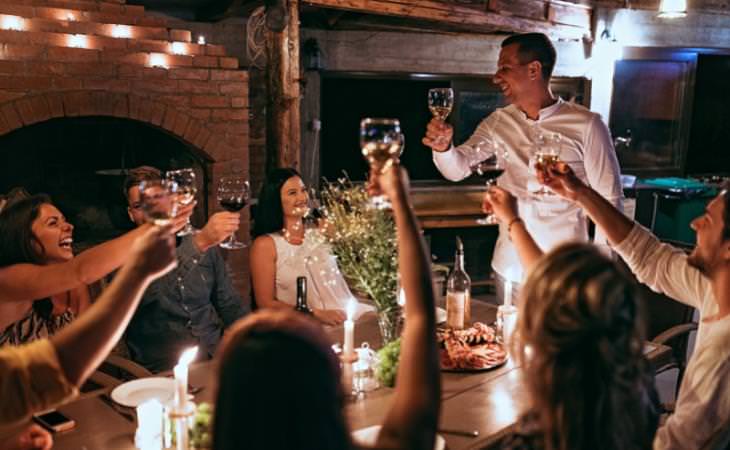 How to deal with late guests?
Appetizers will buy you half an hour. Once 30 minutes have passed, check up on them. If they're right around the corner, wait a few more minutes, but if they say the tardiness will be much longer, sit your guests and start the meal. Save a dish for them with the course they're missing aside. For example, save them the first course, and when they come for the main course, they can join in and everyone will have it together.

How to manage stress?
Take a moment to relax before the guests arrive, and remember that now you get to enjoy all your efforts. You can even have a glass of wine. Having a list of all the things you can do in advance will save you from all your worries.
You can also set small deadlines that will keep you on time. For example, 'no later than 06:00 pm will I turn the oven to 350 degrees.'