Barbados is a slice of paradise in the Southern Caribbean. At a mere 169 square miles, it is easy to travel and holds a lot of beautiful nature to discover, including beautiful white sandy beaches with clear blue water and gorgeous tropic forests. Another plus to consider is that English is the formal language of Barbados and everyone around the island can speak it.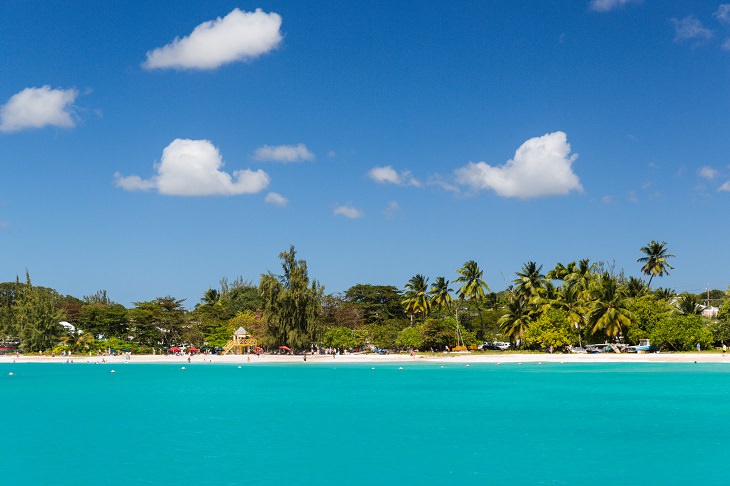 This small island nation offers quite a lot in terms of beaches and resorts, and you can hardly go wrong choosing one. The water is clear and beautiful, offering clear view of marine life, and the sand is fine and white. Carlisle bay off of Bridgetown also has colonial naval relics on display, a 19th century lighthouse, a submarine tour and is a popular spot for scuba diving.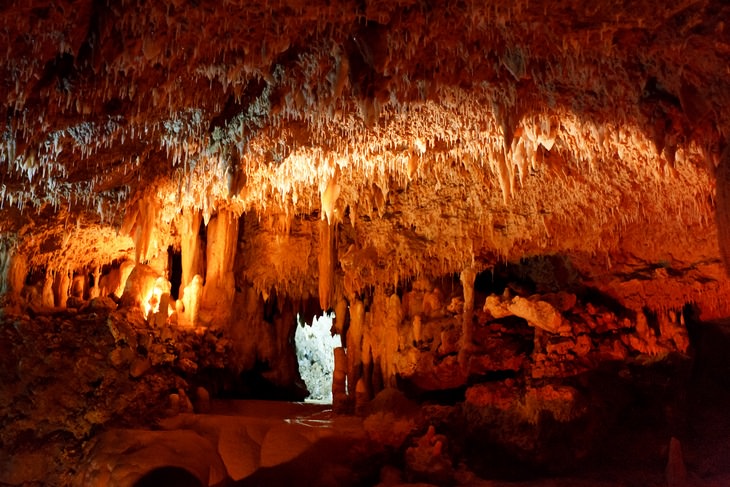 In the middle of the town of Allen View, at the very heart of Barbados, is a natural wonder: a cave full of beautiful stalagmite formations, streams and pools. Tours through the cave are available via tram, covering most of the caverns, including a 50-feet high "great hall". At certain points of interest, tourists can alight from the tram and approach closer to the formations for a better look.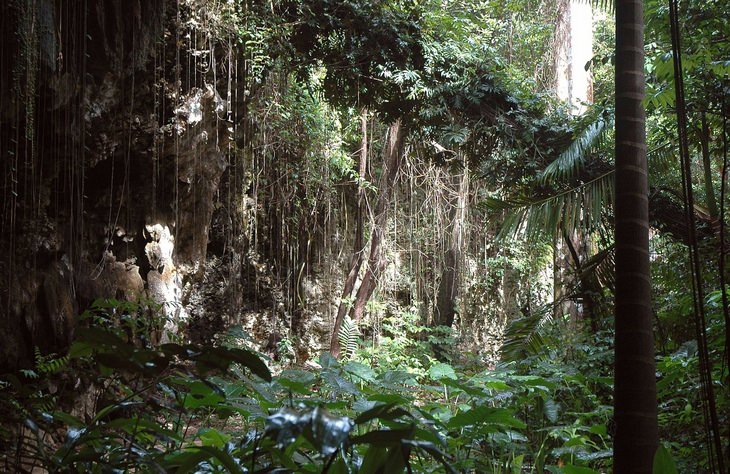 Connected to Harrison's Cave is a wonderful hike through the wild and unspoiled beauty of Caribbean nature. Welchman Hall Gully was, in fact, a continuation of that same cavern complex, formed when the roof collapsed in those areas which now lie exposed. Today, the area is overgrown by a tropical forest with a paved and maintained path meandering through it. This piece of jungle is home to green monkeys, which can be seen by visitors during feeding time in the morning.
4. Barbados Wildlife Reserve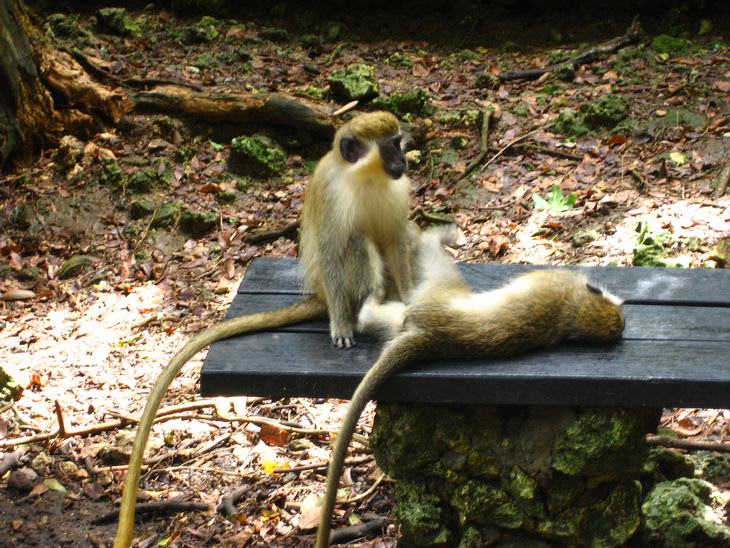 Source:
SteveR-
This spot in the northern St. Peter parish is no zoo. In fact, the only animals that are confined in the reserve are the birds, which can be seen within their aviaries. Green monkeys, deer, tortoises, large iguanas and maras- large rodents that look like a mix between capybaras and rabbits- all roam freely among the visitors. Tourists are encouraged to visit around 2 PM, as that is the animals' feeding time.
5. Mount Gay Rum Distillery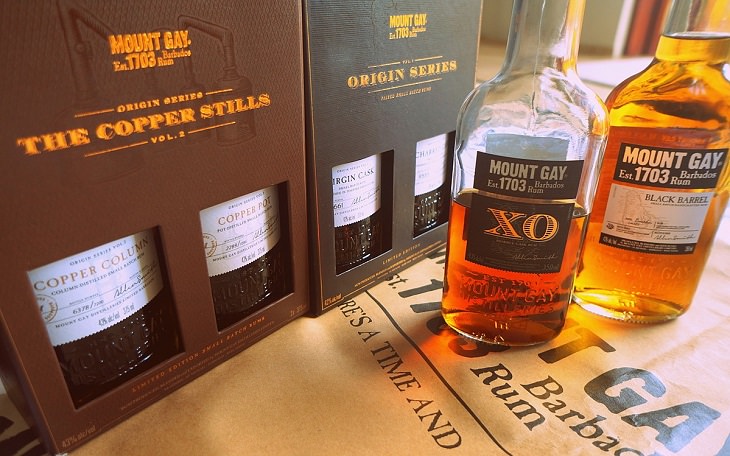 Source:
Aneil Lutchman
If there is one drink that's synonymous with the Caribbean, it's definitely rum. The people of Barbados take a lot of pride in their rum, and Mount Gay is at the very summit of the local fare. Aged in barrels rather than stoppered right out of the distillery, this rum is treated with no less dignity than the finest whiskey or cognac. Visitors to the distillery will learn about the history of the region, the process of distillation, aging and blending, and will be able to taste the rum and pair it with food.
6. Flower Forest and Hunte's Gardens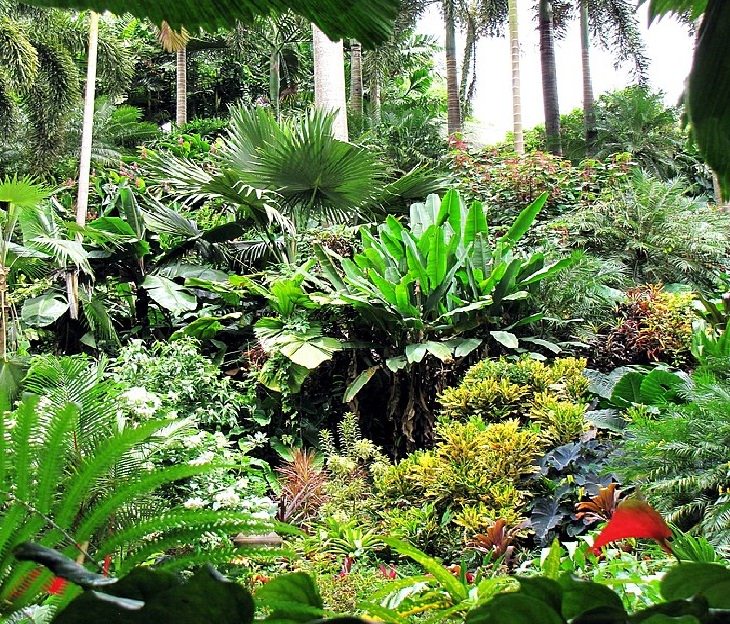 Source:
Alex Dixon
The town of Sugar Hill is home to two amazing botanical gardens, dedicated to the preservation of Caribbean flora, which endured great damage during colonial times, as much of the land was converted to sugar cane plantations. The two gardens are home to a huge variety of beautiful and rare flowers you probably won't see anywhere else. A true Eden on earth.