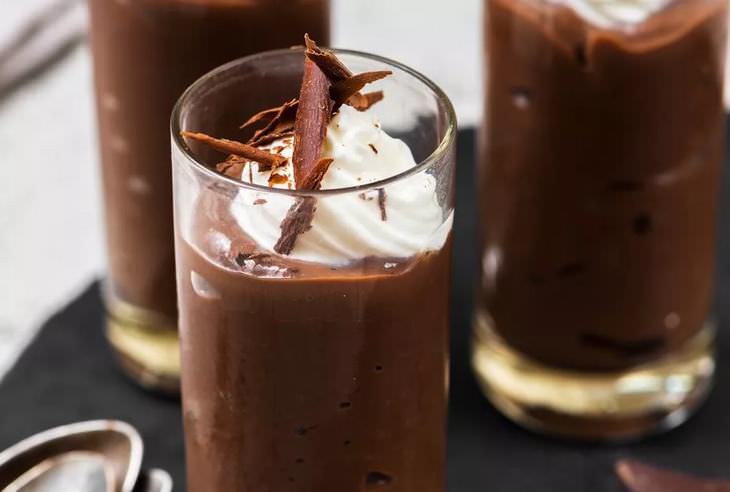 Pudding shots are fun to share and easy to make. They are eaten rather than drunk and can take on any flavor you like. For a Christmas party, you can try the chocolate-mint version, or opt for the chocolate cream. Another great pudding shot is the mocha pudding with coffee liquor, chocolate vodka is another great option.
These pudding shots are easy to make - all you need is a whisk. While there is no magic behind the pudding shot, substitute half of the milk needed to make regular pudding with the liquor of your choice. Then mix and allow them to set. The best part is the flavor possibilities which you can mix and match, recreating your favorite cocktails, or making them your own.
Ingredients
1 package instant pudding (flavor of your choice)
1 cup milk
1 cup total liquor (split multiple liquors to taste)
Garnish: whipped cream (for topping)
Directions:
Gather all the ingredients, then combine the pudding, milk, and liquor in a mixing bowl and whisk for about two minutes, until the pudding is nice and smooth. Nobody likes lumpy pudding. Next, spoon into shot glasses or disposable plastic cups and refrigerate for about 30 minutes until the pudding sets. Top with whipped cream and any additional toppings you desire. Serve and enjoy!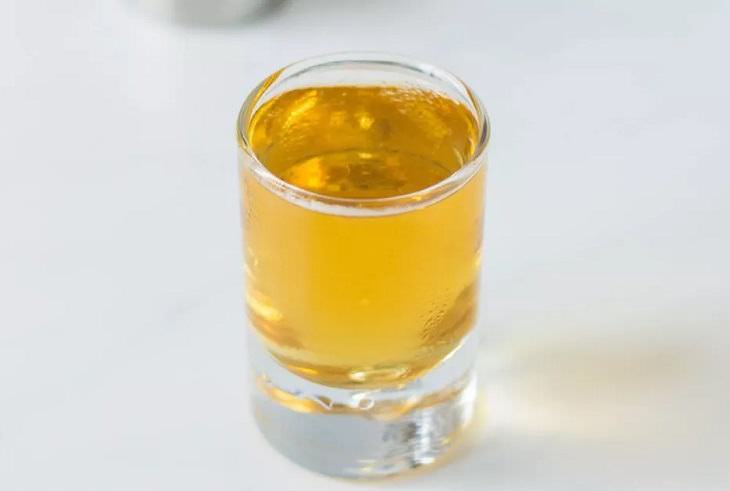 This shot is filled with the Three Wise Men of the whiskey world: scotch, whiskey, and bourbon. It's a fascinating flavor and offers a little taste of each whiskey style. It's not quite as strong as you may think because it's shaken and the dilution helps it go down nice and smooth. So, who are 'The Three Wise Men'? The three wise men are none other than Johnnie Walker, Jim Beam, and Jack Daniels, mixed together for a very strong shot of whiskey. It is a popular shot for parties and there are a few ways to make it. Just be sure to limit yourself to one, maybe two rounds in a night.
Ingredients
1/2 ounce scotch (Johnnie Walker Scotch Whisky)
1/2 ounce whiskey (Jack Daniel's Tennessee Whiskey)
1/2 ounce bourbon (Jim Beam Bourbon Whiskey)
Directions:
Gather all the ingredients and pour the whiskeys into a cocktail shaker filled with ice, shaking well. Then strain into a shot glass and enjoy!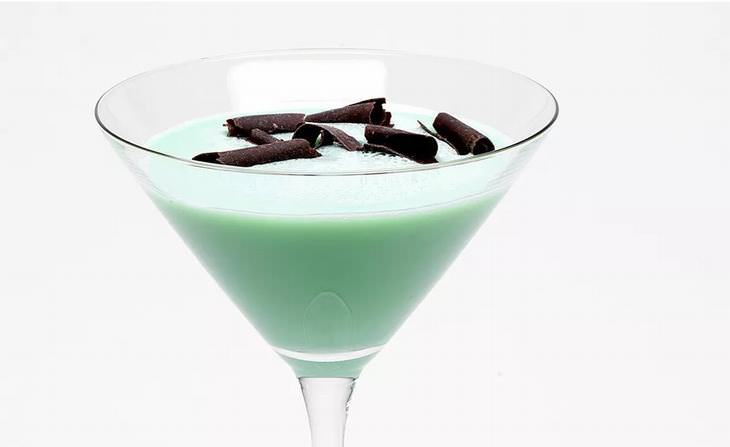 This shot is a classic combo of white crème de cacao liqueur and peppermint schnapps. The result? A pale-colored shooter that goes down easy, maybe a little too easy! This drink is a simple mix of mint and chocolate, which is similar to the peppermint patty and the snowball. As shots are concerned, this is one of the better ones and is a perfect choice for winter party fun. You will also need just two ingredients to create this drink - it's very easy to mix up too. There are many options available for the chocolate and mint liqueurs. Take a look at this delicious recipe:
Ingredients
1/2 ounce crème de cacao liqueur (white)
1/2 ounce peppermint schnapps (or crème de menthe)
Directions:
Fill a cocktail shaker with ice and pour the liqueurs, shaking well. Then strain into a chilled shot glass.