1971 Lamborghini Miura P400 SV by Bertone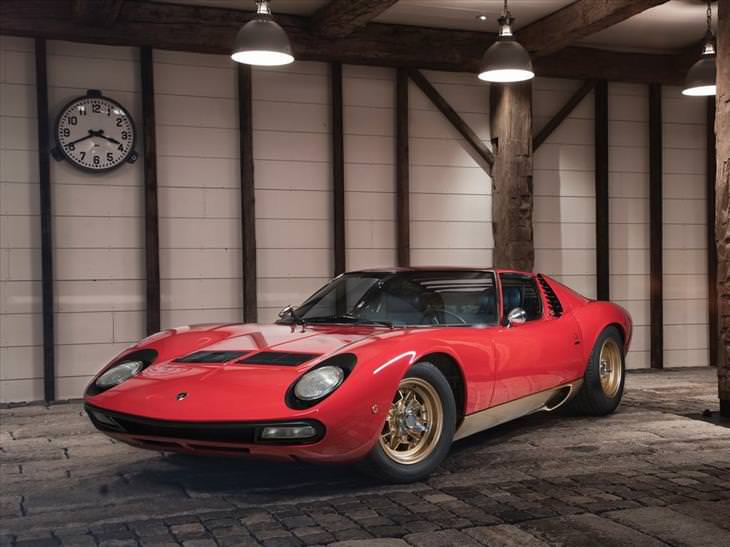 Guide price: $2.2-2.4 million
The Lamborghini Miura was the world's first supercar, and this is probably the most desirable example of the model on the planet. Although it's finished in the most common color, Rosso Corso, it's one of just 11 examples to leave the factory fitted with Borletti air conditioning. What's more is that it's one of two Miuras ever to be fitted with chrome bumpers. This particular example also has unique details such as custom slats in the front clamshell, and an external fuel filler cap. It was once owned by Claudio Zampolli, a former Lamborghini engineer who founded Cizeta Automobili.
1968 Porsche 908 Works Short-Tail Coupe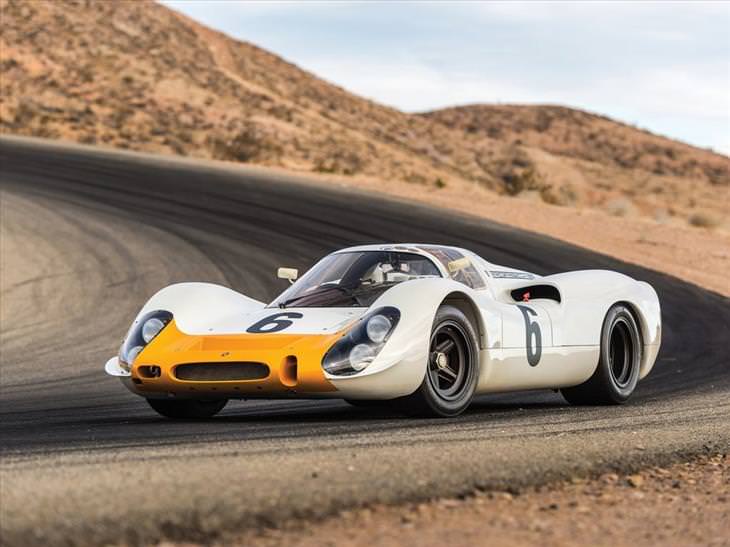 Guide price: $2.3-2.8 million
Just five of these amazing short-tailed 908s were ever made by Porsche, and this example is one of two that were raced at the 1000kms of Spa in 1968. One of the drivers, Jochen Neerpasch, actually crashed into a telegraph pole in difficult weather conditions during the race, knocking himself out and damaging the car considerably. It was returned to Porsche and put into storage for many years prior to an extensive repair and restoration that commenced in 1999. The car re-emerged for the Rennsport Reunion in 2004 but hasn't been raced since. It has won its class at numerous concours d'elegance events over the years.
1998 Mercedes-Benz CLK-GTR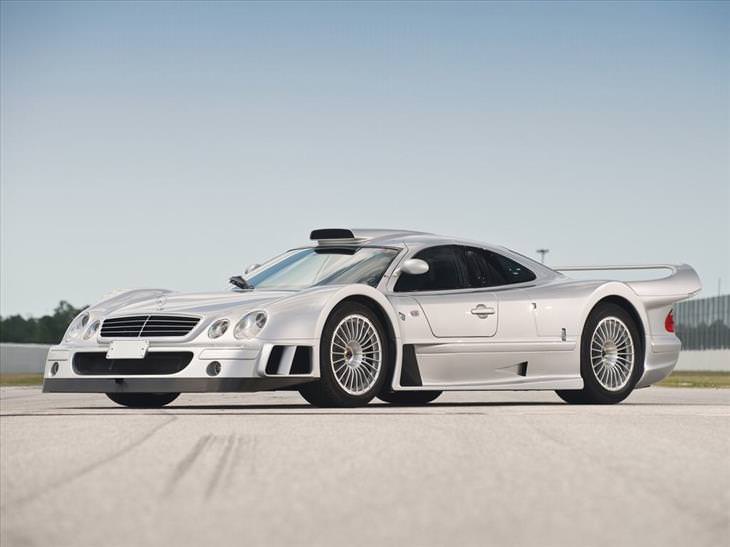 Guide price: $4.25-5.25 million
This CLK-GTR is the last of the true road-going racing cars, and this one is the ninth of 25 ever built. It has covered just over 900 miles since new and has been fastidiously maintained by its three owners to date. The racing variant of the CLK GTR was hugely dominant in the 1997 and 1998 FIA GT championships, winning 17 out of the 22 races they were entered in, and the road cars were built in order to meet homologation regulations. The car is capable of reaching a 214 mph top speed.
1956 Maserati A6G/2000 Berlinetta Zagato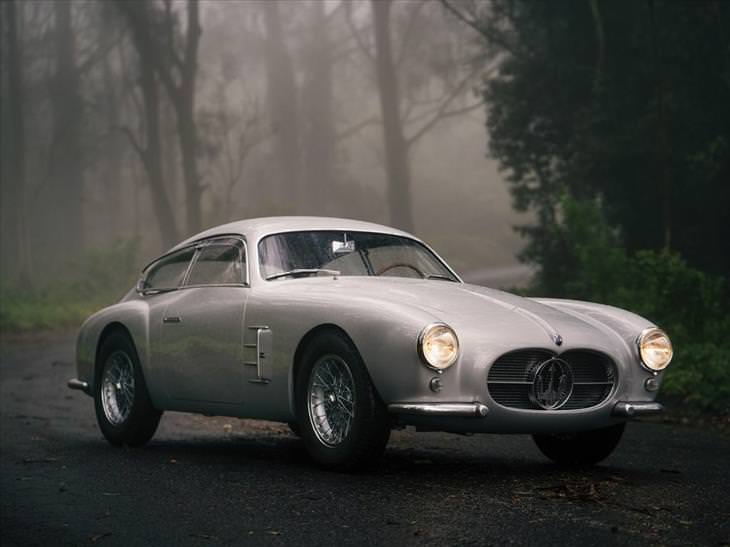 Guide price: $4.25-5.25 million
This beautiful coupe competed at the 1956 Mille Miglia race, as well as numerous others in period, and is the 11th of 20 Zagato-bodied berlinettas ever built. What's more is that this one has unique coachwork, including a singularly-ornamented grille. It's a highly original example of this model, retaining its original factory engine and gearbox. It was also fastidiously restored just a few years ago prior to winning two awards at the 2014 Pebble Beach Concours d'Elegance, and winning its class at the 2015 Villa d'Este Concorso d'Eleganza.
1934 Packard Twelve Individual Custom Convertible Victoria by Dietrich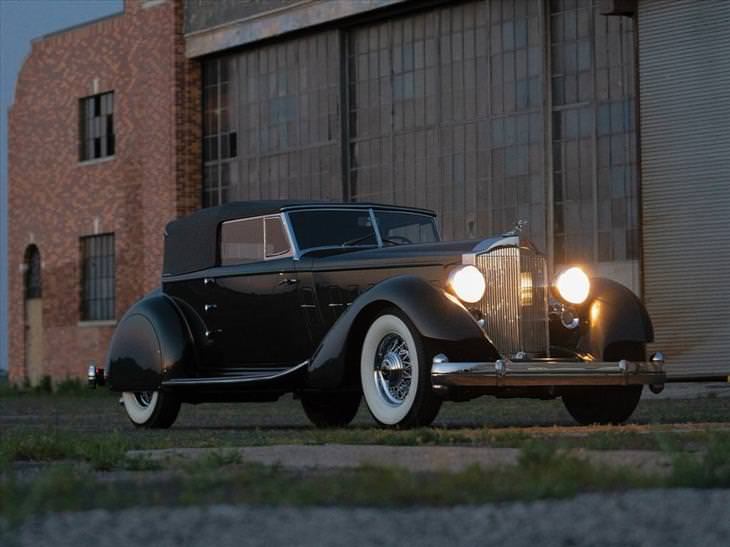 Guide price: $4.5-6 million
For many years, this car has been part of the esteemed collection of Judge Joseph Cassini and his wife, Margie, however he has now decided to sell. It's just one of four examples of its type in existence, and has won numerous awards, namely Best of Show at the 2013 Pebble Beach Concours d'Elegance, Best of Show at the 2016 Concours d'Elegance of America, and Poster Car at the 2015 Elegance at Hershey. It still features its original chassis, steering box, engine, and bodywork, and it must be said that there isn't comparable Dietrich Packard anywhere else in the world.
1957 Porsche 550A Spyder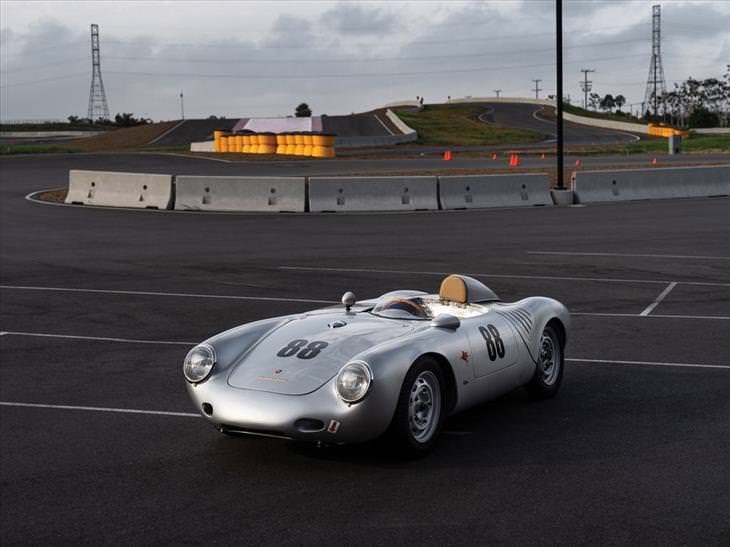 Guide price: $4.6-5 million
The model made famous by actor James Dean was actually raced successfully all over the world, and affectionately came to be known as the Giant Killer. This particular example was raced all over the West Coast of America during the late 1950s and early 1960 and comes with extensive documentation such as in-period photos and race programs from the events it was entered in. It has also been restored twice and won its class at the 2014 Amelia Island Concours d'Elegance. Just 90 Porsche 550 Spyders were ever built.
1966 Ford GT40 MkII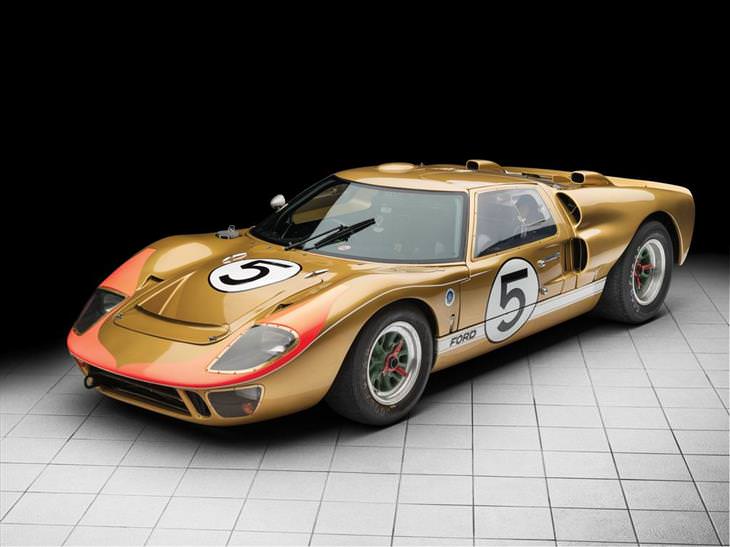 Guide price: $9-12 million
There had never been another automotive marque to dominate the Le Mans 24 Hours prior to Ford's incredible run of four victories in a row at the Le Mans 24 Hours in the 1960s. This car finished at the 1966 edition of the event, completing an amazing 1-2-3 victory for Ford. It's the fourth of eight Mark II GT40s ever built and was also raced in different events by the likes of A.J. Foyt, Mark Donohue, and Peter Revson. Another curious detail about this car is that it's the only GT40 ever to race with an experiment two-speed PowerShift transmission. The current owner has had the car for 14 years and maintained it fastidiously.
1960 Ferrari 250 GT SWB Alloy Berlinetta Competizione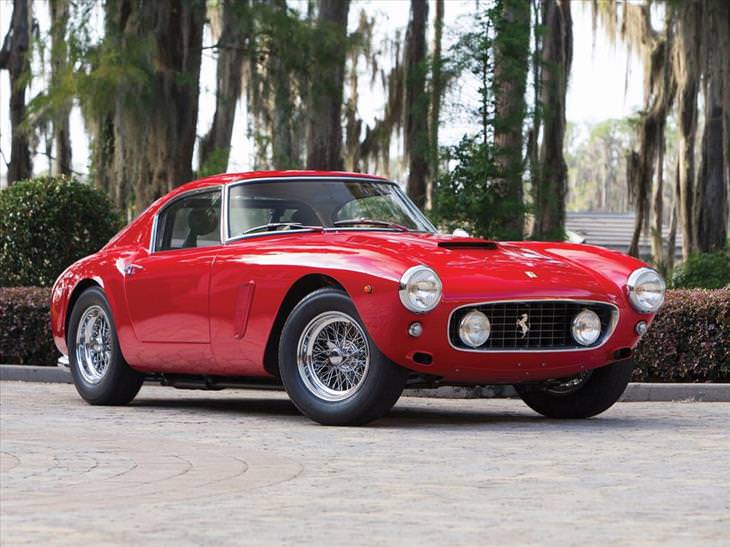 Guide price: $9.5-12.5 million
Although it has changed many times throughout its life, this Ferrari is as valuable as it is due to it being an alloy-bodied example of the much sought-after 250 GT model. These cars were built with these lightweight bodies in order to go racing, and this particular example is one of 42 alloy-bodied examples completed in 1960. It underwent an extensive engine rebuild in the early 2010s, as well as a restoration to its factory-original color combination. What's more is that it comes with stacks of documentation to verify its history and authenticity.
1963 Aston Martin DP215 Grand Touring Competition Prototype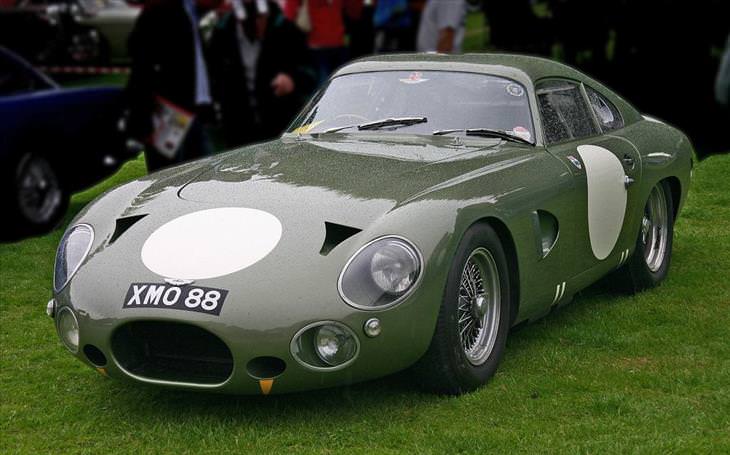 Guide price: $18-22 million
Rare doesn't even begin to describe this Aston Martin – it's the only one of its kind ever built and is the most significant Works (a racing car built by the factory for that specific purpose) Aston Martin of all. It was raced at Le Mans back in 1963, driven by Lucien Bianchi and Phil Hill. Astonishingly, the car clocked 198.6 mph on the Mulsanne straight, which is ridiculously fast considering that it was 55 years ago! The DP215 has been crashed twice in its lifetime to date, but it has been restored meticulously, being fitted with its original engine and a correct-type gearbox that was built from scratch by experts for the specific purpose of being placed in this car. It's expected to break the record for the most expensive British car ever sold at the Monterey auction.
1962 Ferrari 250 GTO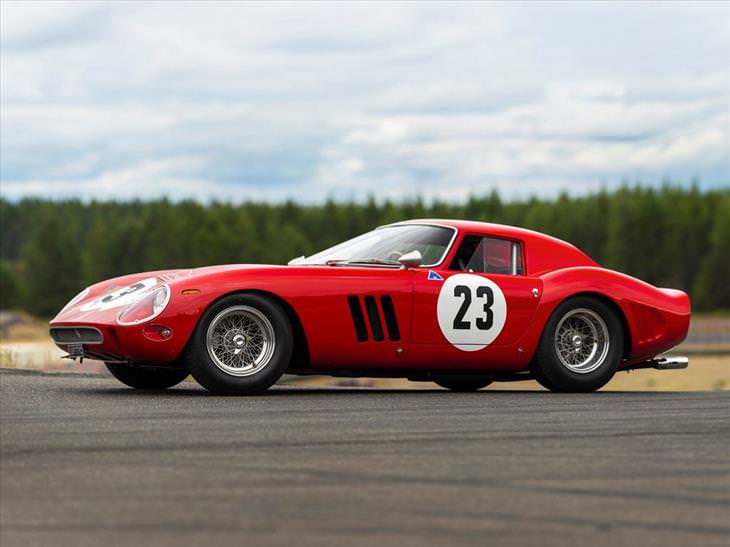 Guide price: $45-60 million
Automotive enthusiasts the world over are lucky enough to experience the second sale of a Ferrari 250 GTO to take place this year. This one is the third of 36 ever built, and is considered by experts to be one of the finest examples of a 250 GTO still in existence. A rare feature on this car is its Scaglietti Series II bodywork (it's one of four 250 GTOs to receive this upgrade in period). Even more exciting is its racing achievements – it won the 1962 Italian GT Championship being driven by Edoardo Lualdi-Gabardi, and has a total of 15 class and overall wins to its name during the 1962-1965 racing seasons. Do you have a spare $50 million or so lying around?
Images strictly © RM Sotheby's