The last time I wrote about the Pagani Zonda on site, it seemed as if the model would be consigned to history, but lo and behold, the boss, Horacio, displayed a brand-new iteration of the now 18-year-old car at Pebble Beach during Monterey Car Week. He just can't seem to let it go!
The blue car you're about to see is called the HP Barchetta, and is said to belong to Horacio Pagani himself. The HP in the name denotes his initials, and "Barchetta" denotes an open-top-only vehicle with only a very shallow aero screen to protect the driver from the sensory onslaught as soon as the throttle is pressed. Only three HP Barchettas will be made, and there are some exquisite details to take in. Let's take a closer look at this Italian stunner:
Click on images to enlarge

The front end of this 789bhp, V12-powered, 200mph+ exotic is instantly recognizable.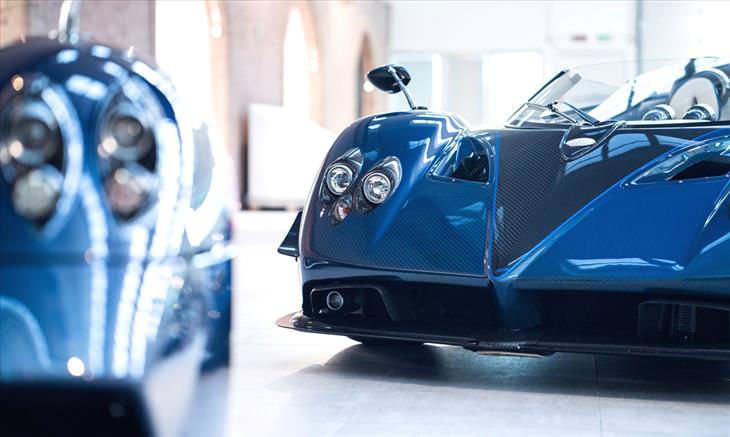 If you look closer, you begin to notice the details. Note the covered rear wheels and the eye-shaped mirrors.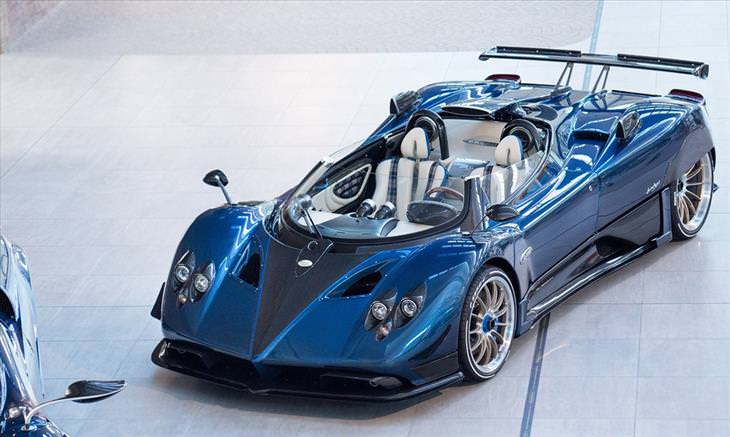 Observe how unbelievably low the windscreen is. The scoop that extends over the car's interior is also a wonderful detail.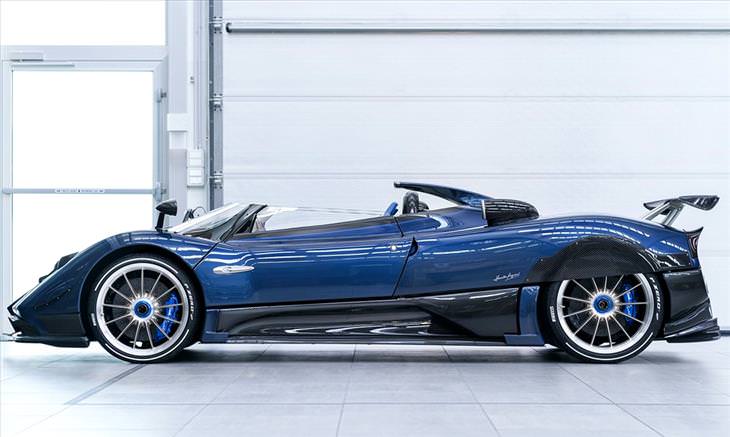 On the right, the HP Barchetta's wheels are blue...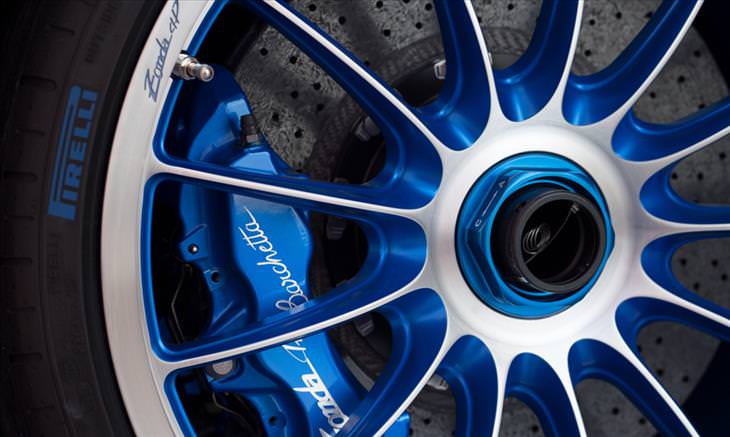 ...and bright silver on the left.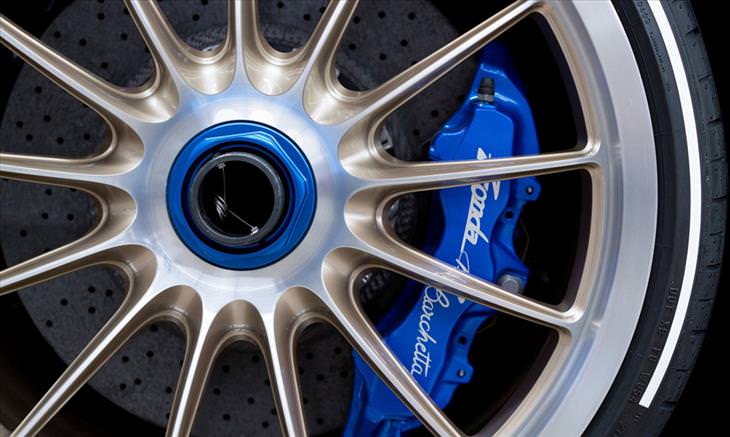 The amazing paintwork allows you to see the perfect weave of the car's carbon fiber body. The badge is made from machined aluminum.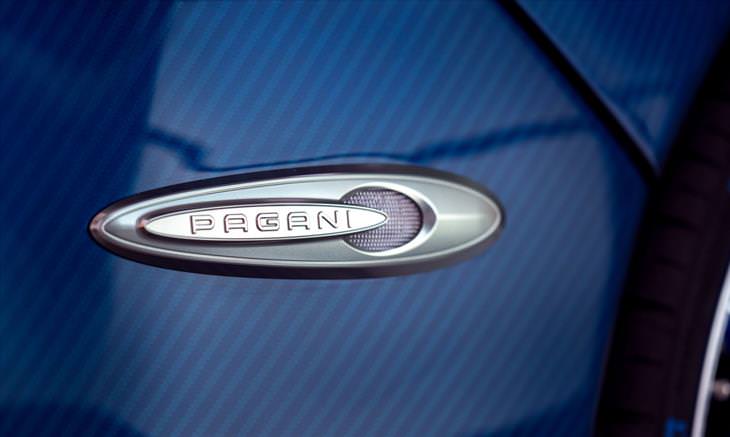 This plaque between the seats reminds the owner that they're one of three people in the world to own one of these.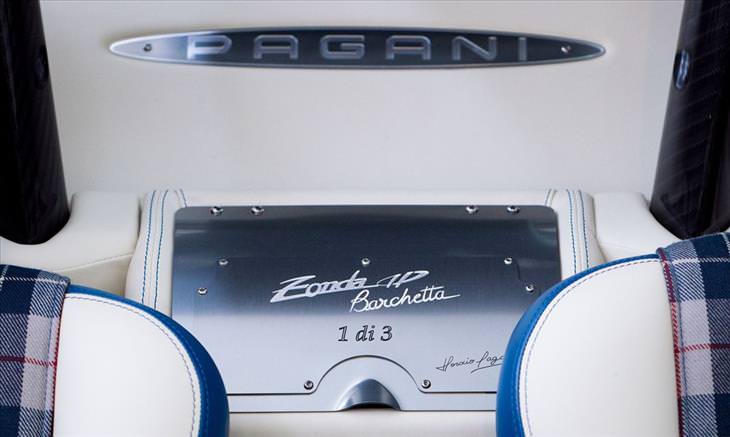 Tartan in such a rare, expensive car? It works incredibly well in the HP Barchetta.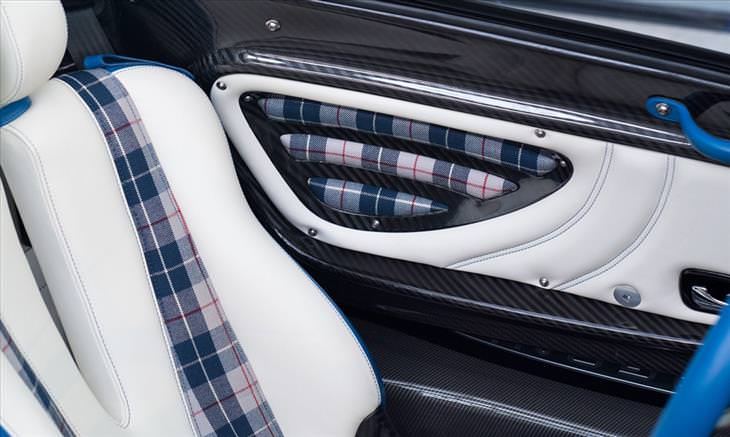 The covered rear wheel arches are a nod to 1980s endurance racing cars, such as the Porsche 962 and Sauber C9.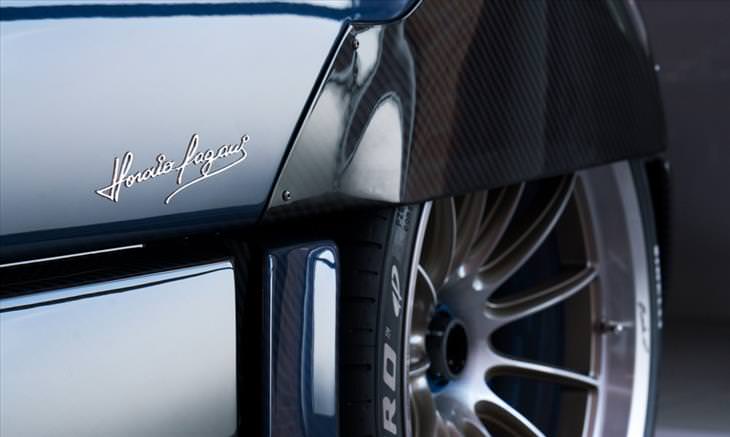 As people have come to expect from Pagani, the HP Barchetta's details are just exquisite.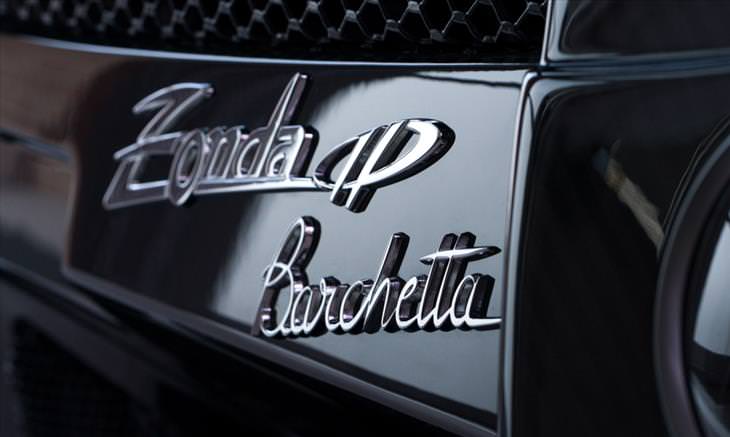 Note the exposed inner workings of the engine bay either side of quad-exit exhaust.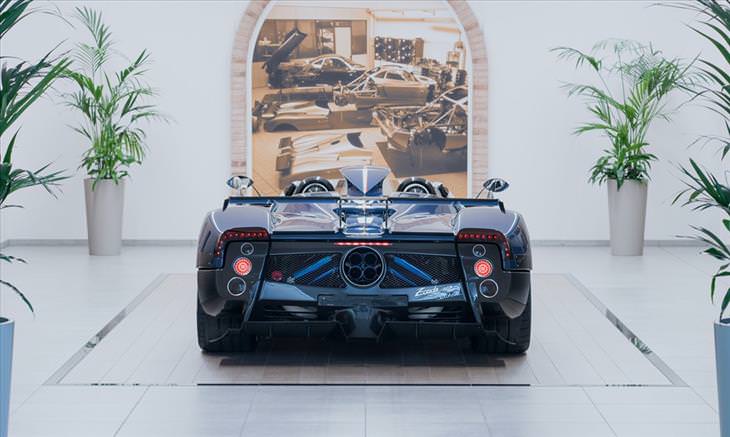 Here's a peek-a-boo shot of the aggressive-looking rear end of the car.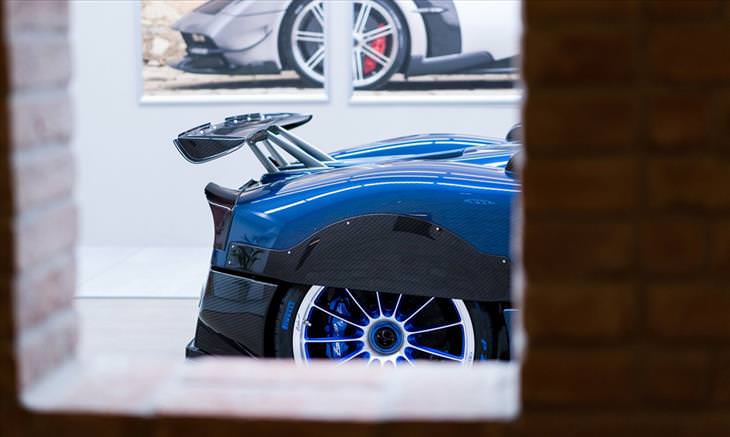 Wondering how much an HP Barchetta costs? Well, no-one really knows...