Emi Nakajima, a Thailand-based Japanese artist and self-described dream traveler, creates intricate drawings of buildings from around the world. Created using ink, each piece portrays Nakajima's knack for realistically reproducing an array of architectural detail.
She has a preference for churches, from the Gothic cathedrals of France and Italy to Spain's celebrated Sagrada Familia. She is also inspired by other major landmarks such as London's Big Ben and the amazing Wat Rong Khun in Chiang Rai Province, Thailand.
In addition to her wide range of subjects, her pieces also vary in scale. For example, some are not bigger than her hand, while others are as big as her entire drawing desk. She also likes to experiment with mediums, using colored pencils and paint to bring her buildings to life.
Whether they're black and white or embellished with color, what is certain is that each piece exhibits undeniable talent and unwavering patience. Take a look!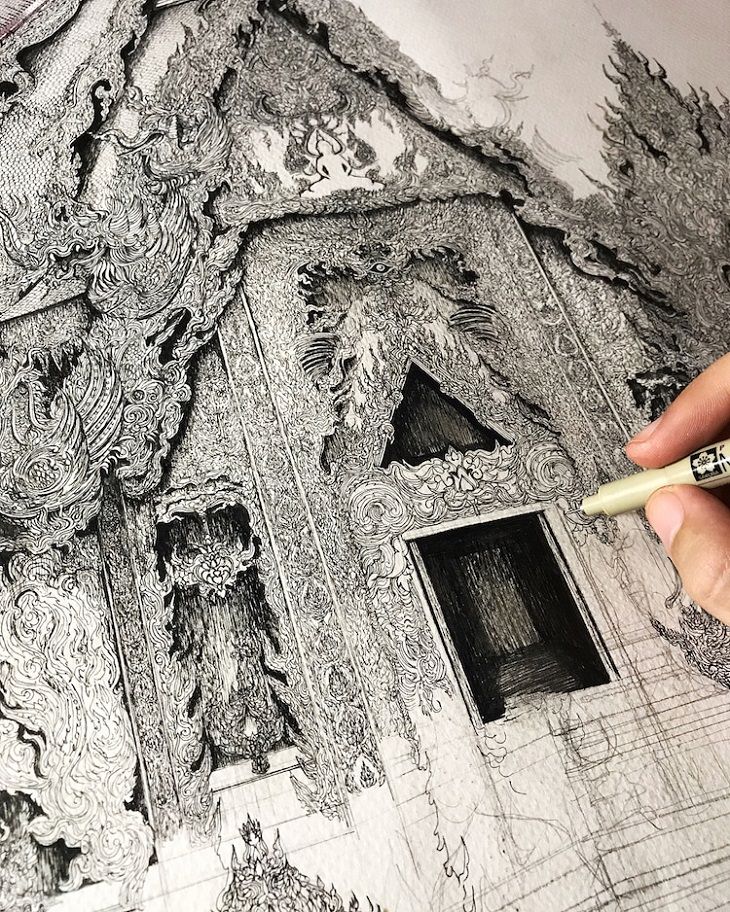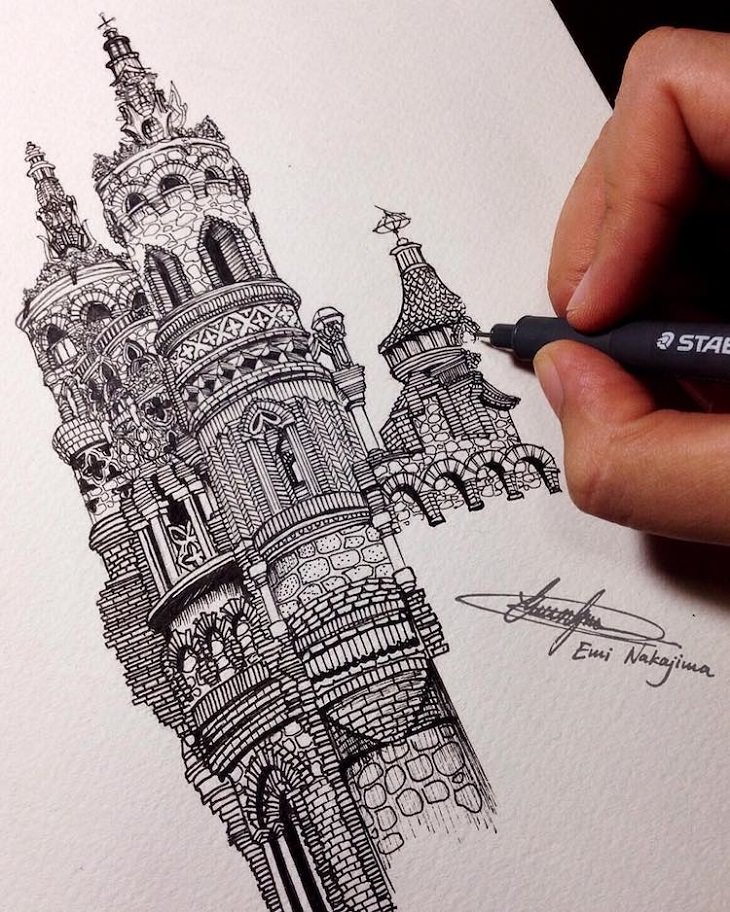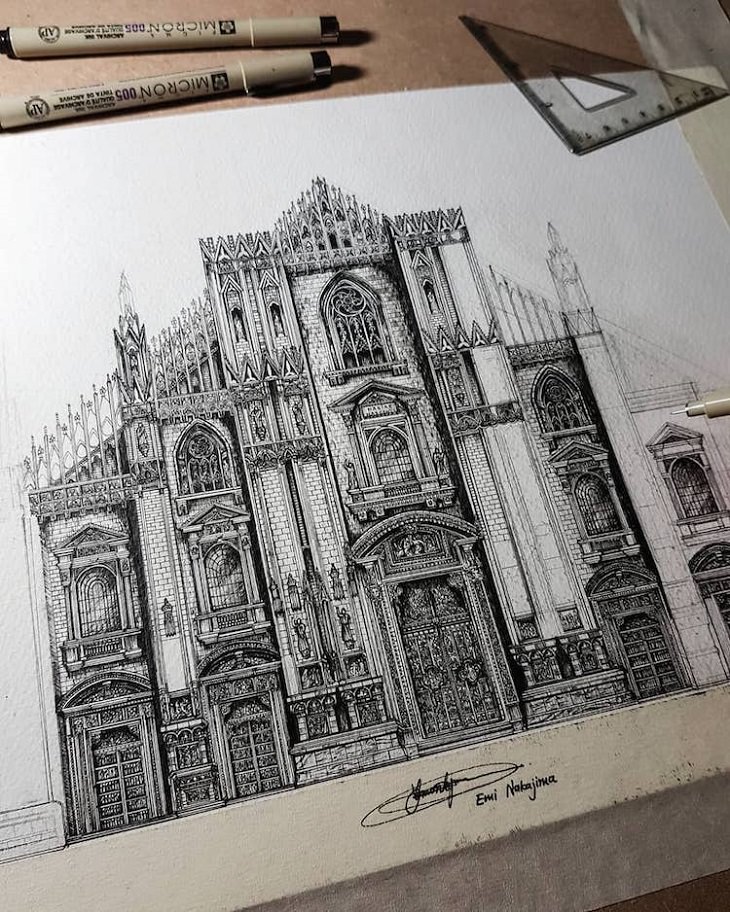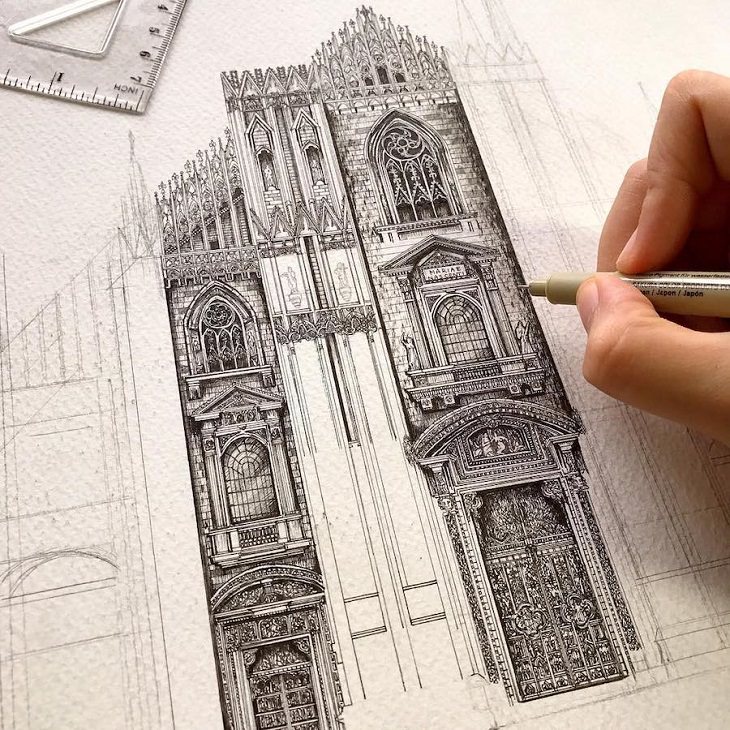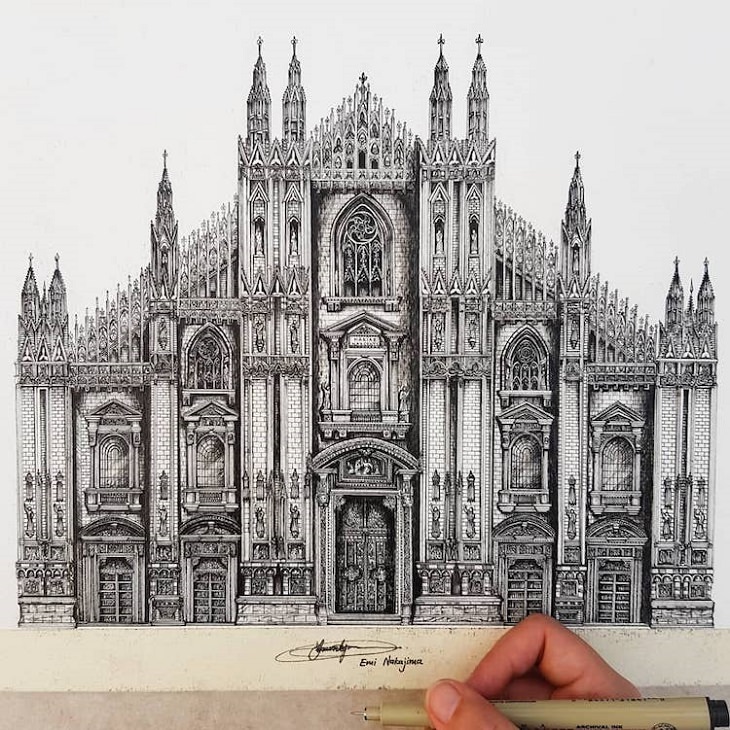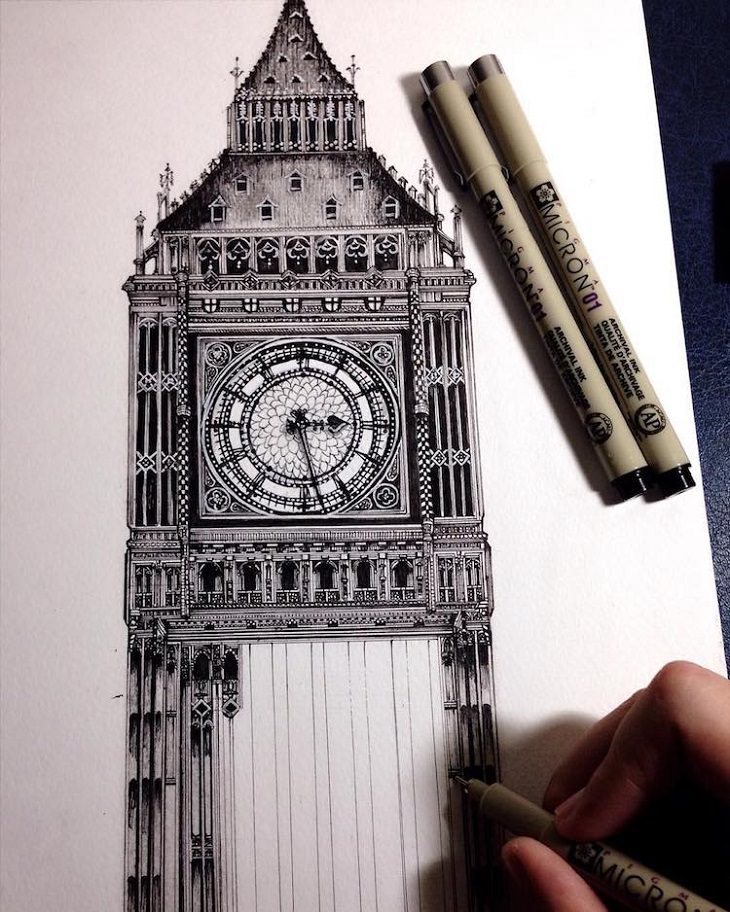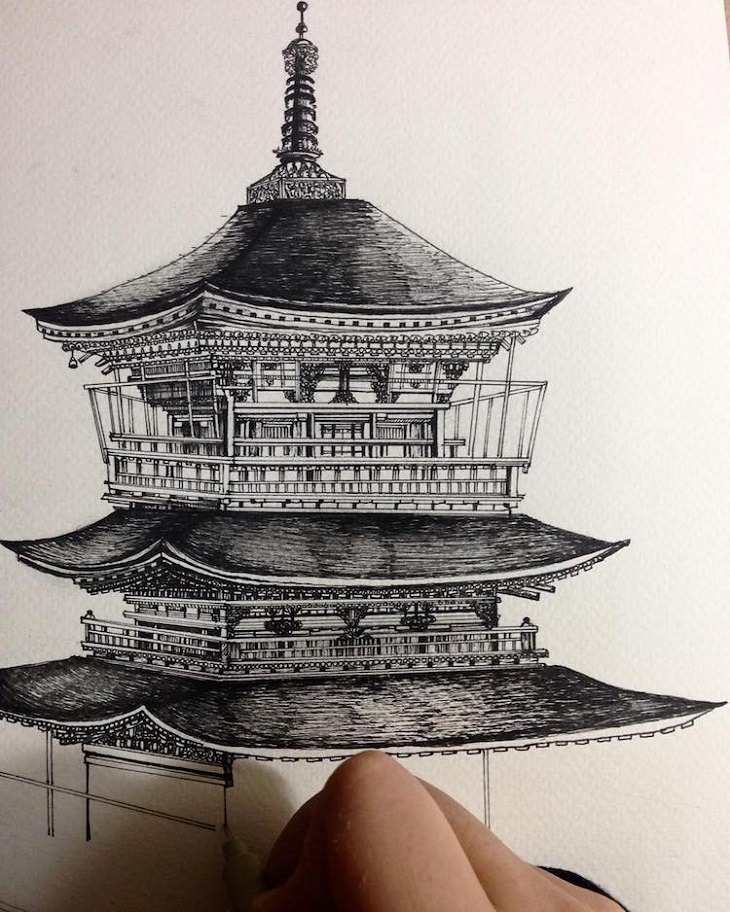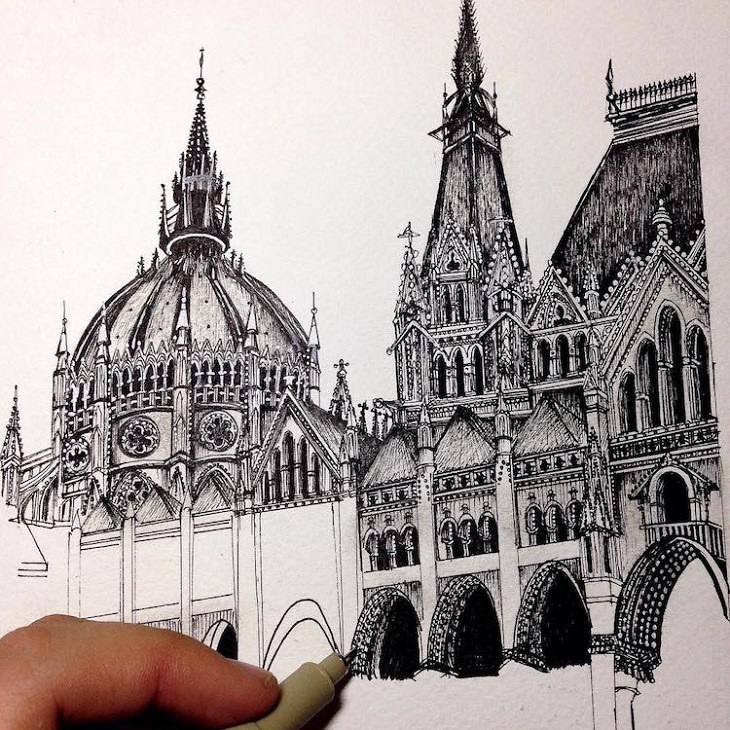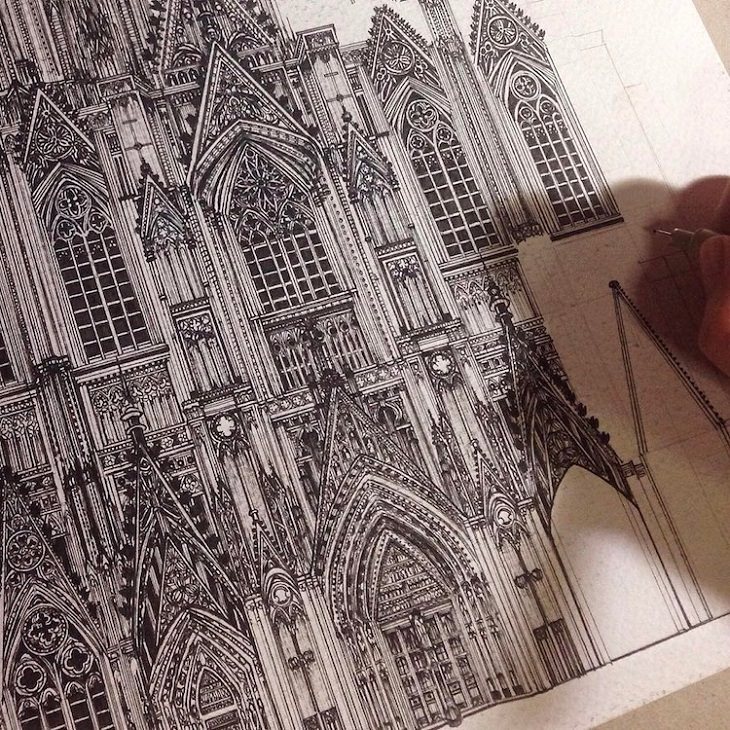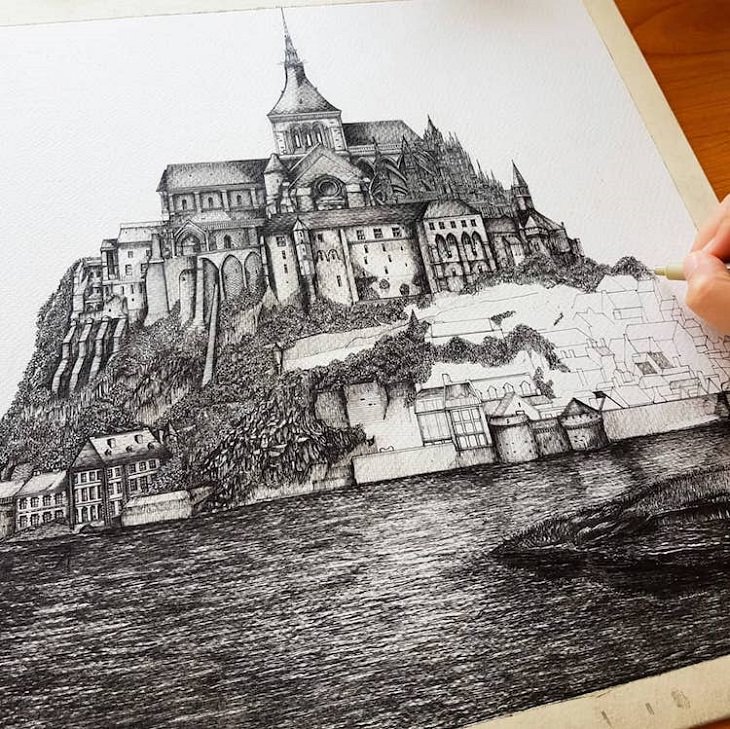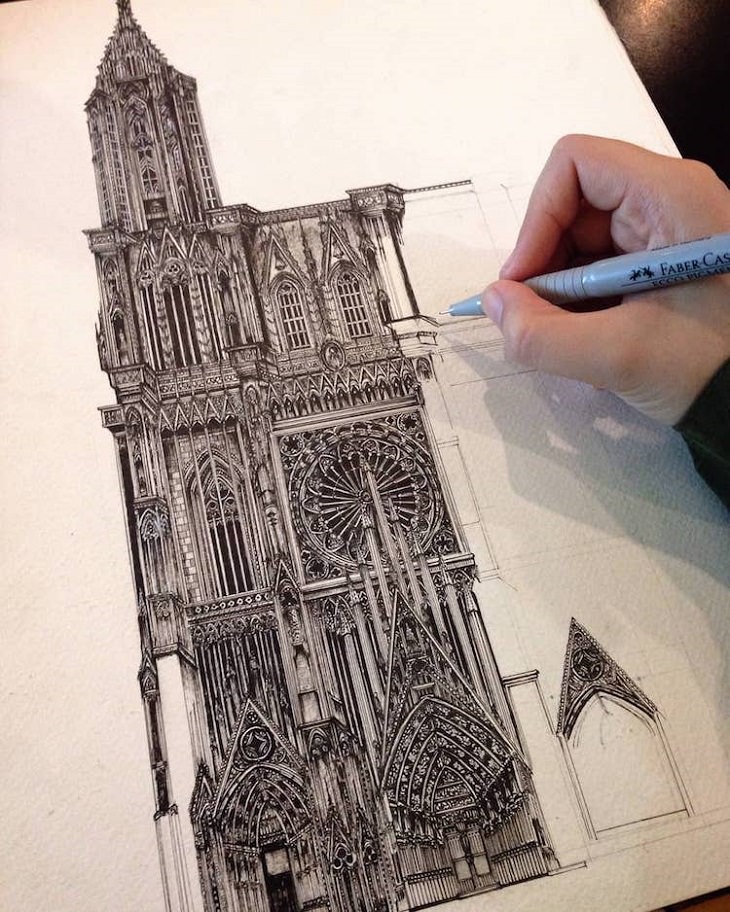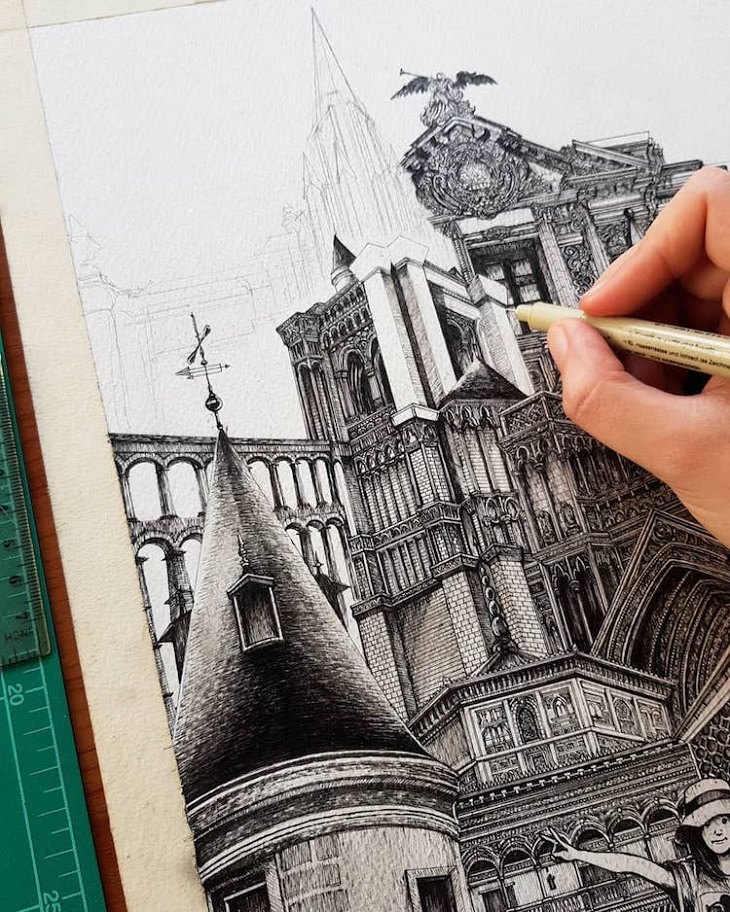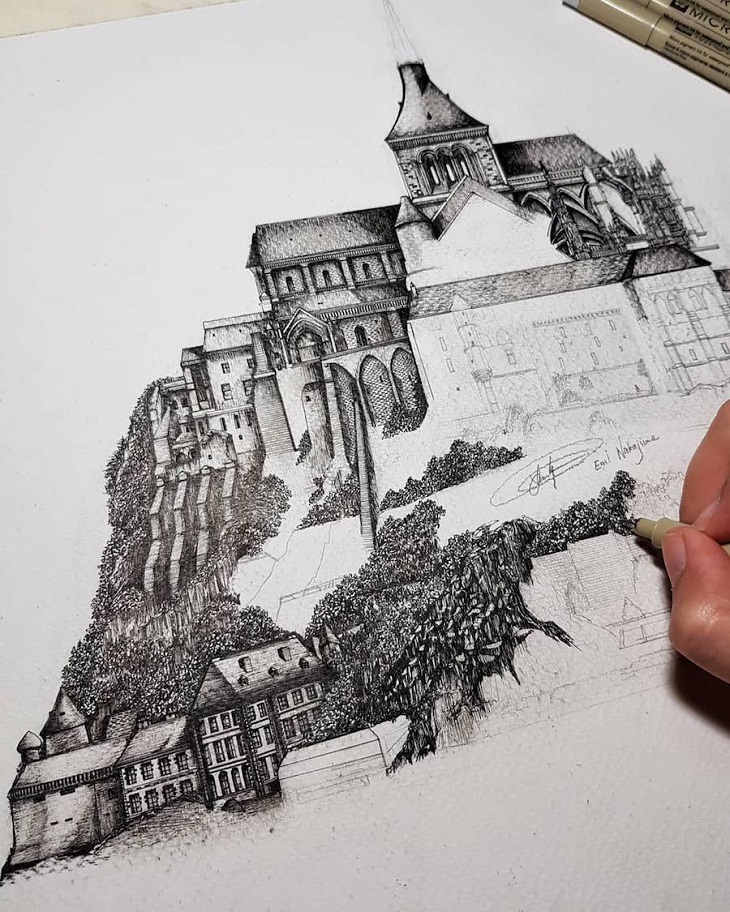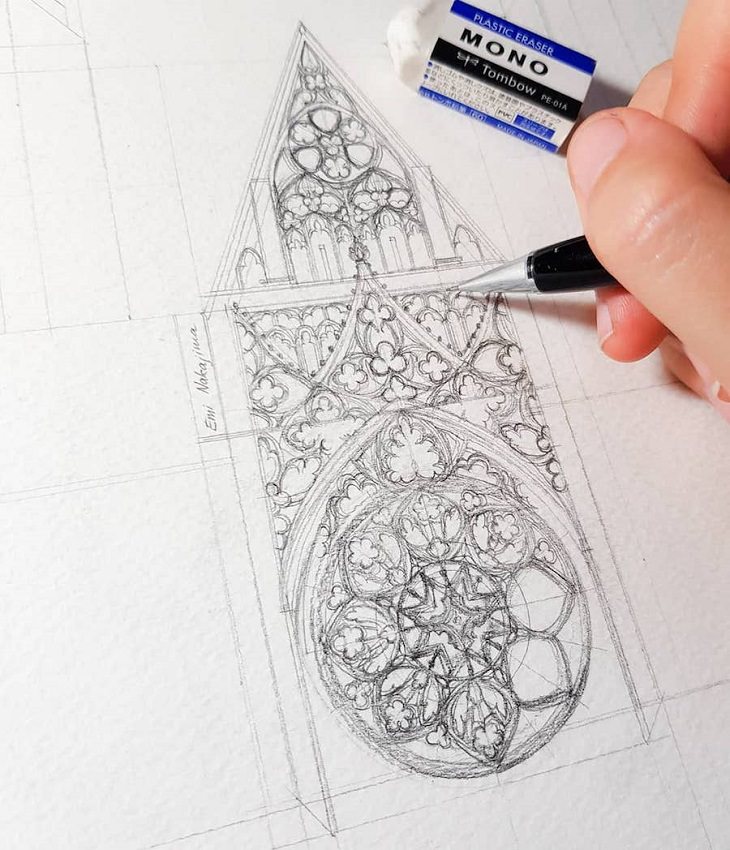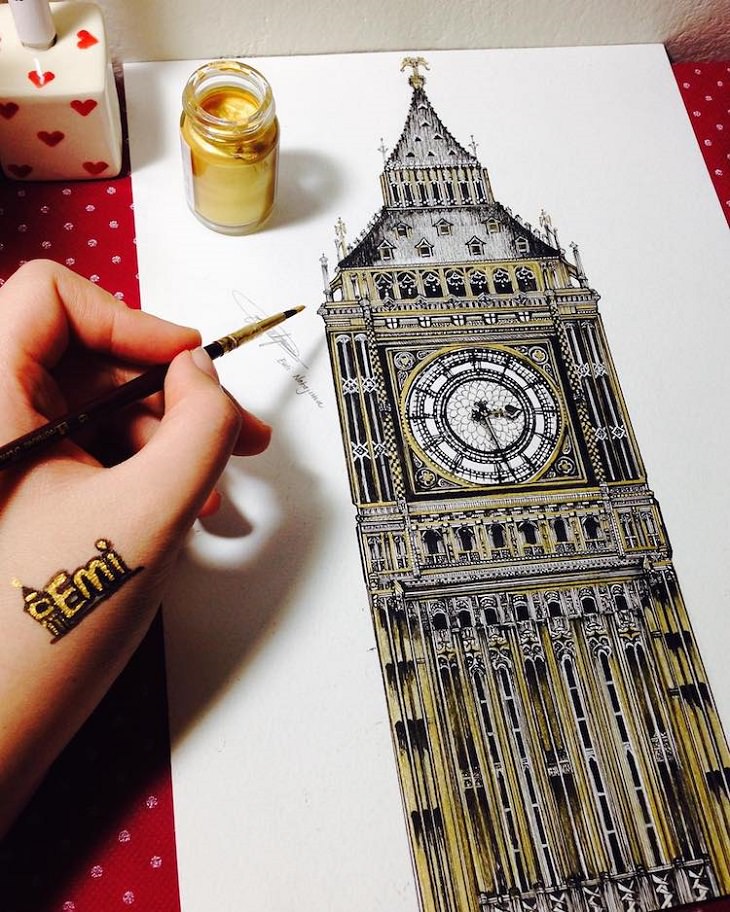 Source: mymodernmet and deviantart