Every January, tech companies from all over the world gather in Las Vegas to show off their latest efforts at CES, formerly known as the Consumer Electronics Show – the biggest gadget show of the year.
While the products showcased at CES do not always reflect the technology that will be on sale to the public in the near future, the show does offer some insight into where tech giants are putting their resources and time.
This year, the show was all about improving communication between smart home gadgets, making the car feel more personal, and putting screens in every place imaginable.
1. Honda 3E Robotics Concept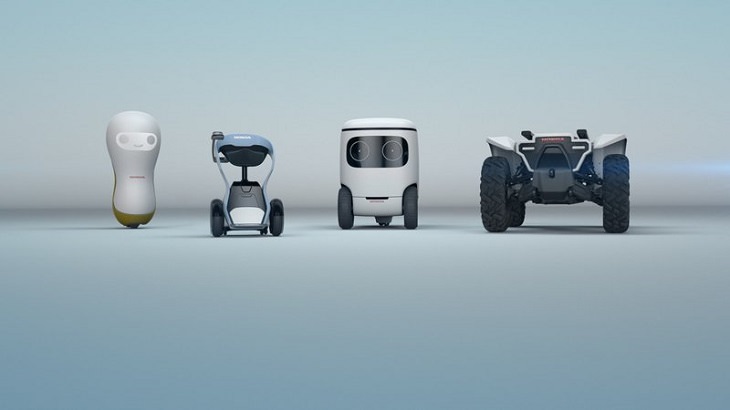 These robots may be as cute as they are useful. At CES, Honda showcased its 3E Robotics concept, which includes several robot companions all designed to serve different functions. Robot 3E-A18 is Honda's social empathy robot. The company says that it's meant to represent the idea that robots can support people by providing a sense of compassion and understanding. Honda's 3E-b18, comparatively, is a robotic chair concept, while 3E-C18 includes cargo space for transporting materials.
2. Samsung's "The Wall" TV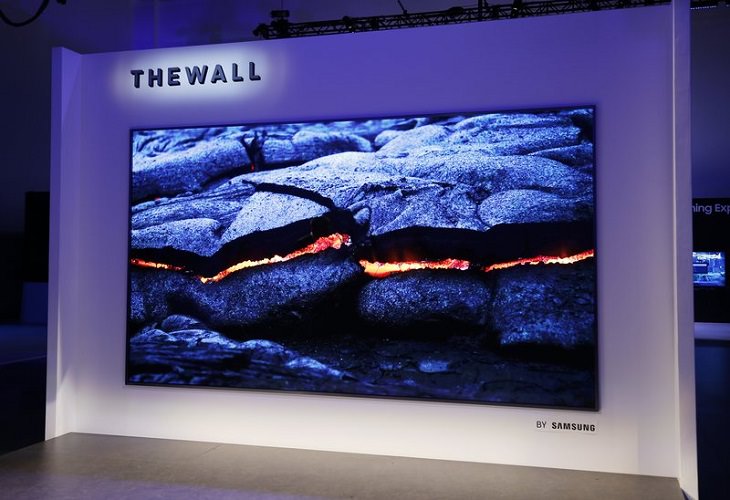 According to Samsung, TVs shouldn't have to be just the one size. That's the idea behind its new 146-inch TV called The Wall, which the company is positioning as the first "modular TV." Samsung says users can alter the size and shape of The Wall so that it can function as a multipurpose display.
In a demo which was carried out on the showroom floor, the TV displayed what looked like a smaller TV in the center of the screen, while the surrounding area was set to blend in with the wall the TV was mounted on. Since the TV uses MicroLED technology, it should be able to produce even deeper black tones and infinite contrast.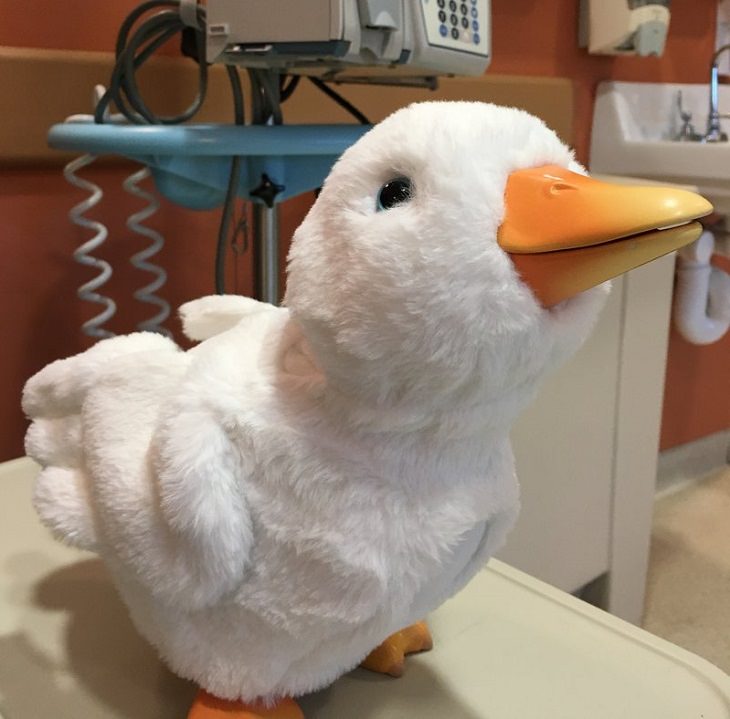 Many smart robotic toys are designed with education in mind. However, My Special Aflac Duck has a very different, but still very important job. The interactive toy, developed by research and development workshop Sproutel, was created to provide comfort to children who have been diagnosed with cancer.
Children can mirror their care routines on the duck and can express their feelings through the toy by holding a circular token to its chest that prompts it to assume the corresponding emotion. For example, holding a token with an angry or happy face to the duck will enable it to act accordingly. This is meant to provide companionship to children as they undergo therapy and treatment.
The duck is expected to be available for children diagnosed with cancer at no cost in late 2018 or early 2019.
4. Vuzix Blade Augmented Reality Glasses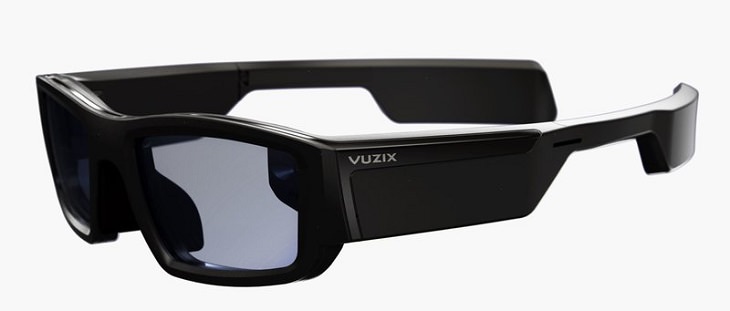 Since Alexa has made its way into just about every internet-connected product, it was only a matter of time before the digital butler arrived in smart glasses. The Vuzix Blade augmented reality glasses will support Alexa so that wearers can ask for things such as the weather and directions.
The Vuzix Blade's display also sits more prominently in the wearer's field of view than Google Glass and looks a lot more crisp and colorful. If the developers can create compelling apps that blend Alexa's capabilities and augmented reality, the Blade AR Glasses could have some great potential.
5. Philips SmartSleep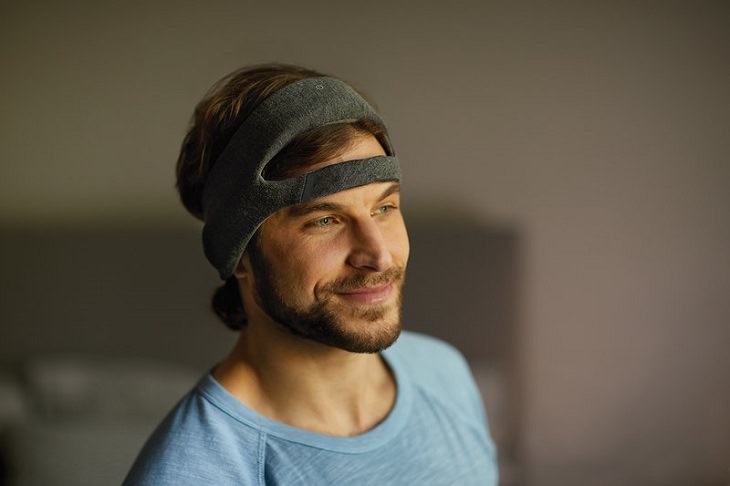 Philips' headband isn't designed to help you get more hours of sleep, it's designed to help you get the most out of your sleep. The headband gives off a tone that the company says improves slow wave sleep, the stage in the sleep cycle at which brain waves and breathing are at their lowest levels.
Citing studies, Philips says this type of sleep can help to boost alertness and the ability to maintain focus. Two sensors on the headband detect when you have fallen asleep and can identify when you enter a deep sleep. Then, an algorithm customizes the volume and level of the tone being emitted in a way that the company claims will increase slow wave activity in the brain.
6. L'Oréal UV Sense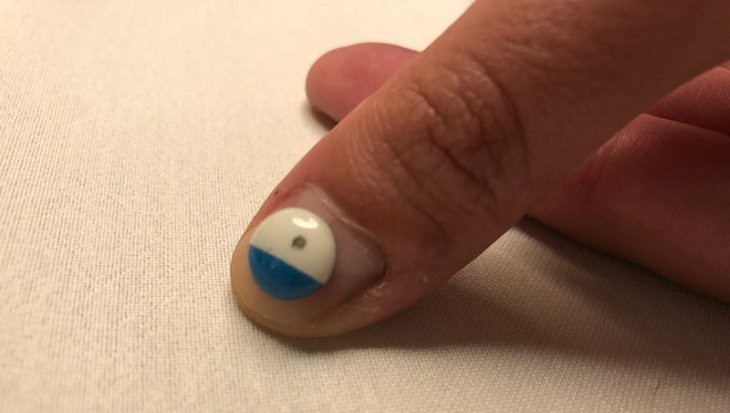 This is a tiny sensor that is capable of detecting ultraviolet light that's small enough to wear comfortably on your fingernail. The sensor is battery-free and comes equipped with an NFC antenna, a temperature sensor, and a UV sensor.
That sensor, which can store three months' worth of data, passes information to the accompanying app whenever the wearer holds the device to their smartphone. The app keeps track of your exposure levels and can provide tips for managing sun intake.
While this gadget is designed to be worn on your nail, L'Oréal will also be releasing accessories so that they can be worn in different ways, too.
7. Lenovo Smart Display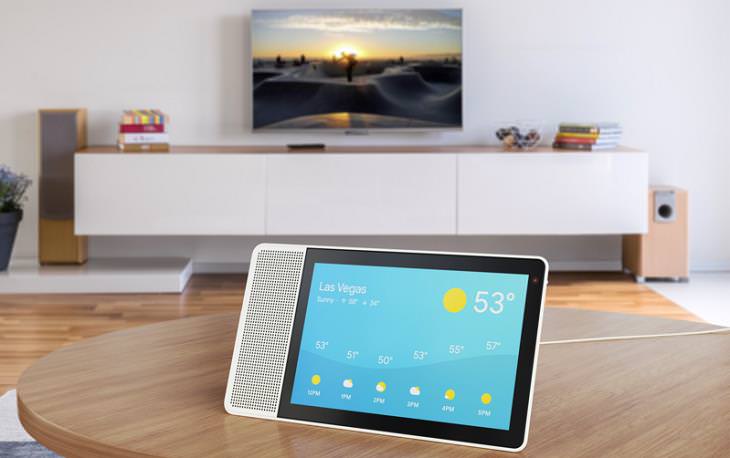 This Smart Display feels like a sleeker, more attractive Amazon Echo Show. Just like amazon's touchscreen-enabled Echo, the Smart Display is a voice activated computer with a screen for displaying supplementary information. For example, when asking Google for restaurant recommendations, the Smart display will pull up information about nearby places to eat.
However, this device has three key advantages over the Echo Show: It can play YouTube videos, it has a larger screen, and a more polished design that blends into the home.
Source: time