Wonderful acts of kindness and charity can completely transform lives and bring light to what is often a dark world. While World Kindness Day may be a long way off (November 13), it's always worth taken a look at society's unsung heroes.
Time and time again, ordinary people come through for one another. The good Samaritans below have made incredible sacrifices to help others – whether it was money, time, food, clothing, or shelter. These people are not rich or famous, but they still went above and beyond to help those in need: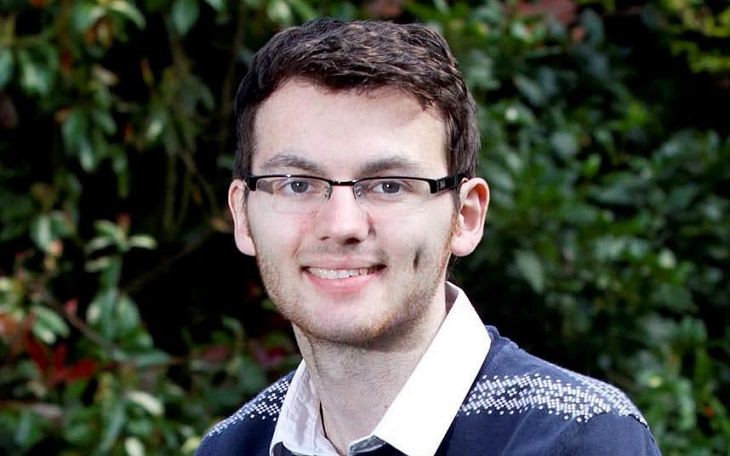 Stephen Sutton was only 15 when he was diagnosed with incurable bowel cancer. In 2013, with just over a year left to live, Stephen made a bucket list of things he'd like to do before he died. He created Stephen's Story, his own blog, and published a list of 46 goals.
He played the drums at London's Wembley Stadium in front of thousands of football fans. He also performed a tandem skydive, crowd-surfed on a rubber dinghy at the Slam Dunk Festival, visited CERN, hugged an elephant, took part in a flash mob, and organized a charity soccer match. The list goes on.
However, the number one spot on his bucket list would propel him to notoriety. He pledged to raise £10,000 for the Teenage Cancer Trust. The straight-A student harnessed his keen understanding of social media to promote his cause. Suffice to say, his target was quickly reached. In fact, with the help of some celebrities, Stephen raised £3.2 million.
2. The 14 Cows
After the 9/11 terrorist attacks, a tribe in Kenya wanted to show its support for the United States and its people. The tribe, known as the Maasai, donated one of their most precious resources – cows. They use the sacred animal to produce milk as well as fashion clothing and decorations. Cow dung is even used to waterproof houses.
So, in 2002, the tribal elders gathered together and blessed 14 cows. The tribesmen held up signs that read, "To the people of America, we give these cows to help you," as they danced around the bovines. The herd was then passed over to William Brancick, the former US embassy deputy head in Kenya.
This act was a huge gesture of goodwill. The Maasai, who know little of North American cities or their skyscrapers, bestowed one of their most prized possessions.
Unfortunately, logistical issues prevent the cows from ever making it to America. Following years of indecision, US diplomats decided to leave the cows in Kenya and devise a scholarship program. The offspring of the cows funded 14 high school scholarships for local tribes-people, and continues to run to this day.
3. Hairdresser to the Homeless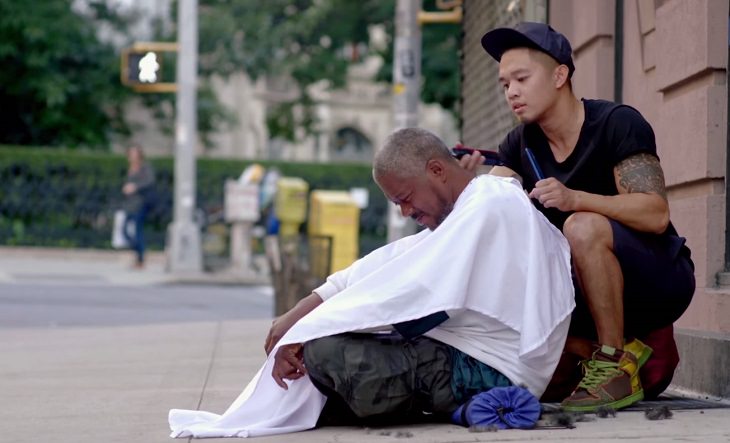 Mark Bustos is not only a hairdresser to the stars, but also a hairdresser to the homeless. Bustos works for Three Square Studio, one of the most lavish hairdressers in all of New York. The famed establishment boasts a client list of top celebs, including Chris Evans, Aaron Paul, and Naomi Campbell.
Every Sunday, the self-proclaimed "humanit-HAIR-rian" is often seen giving free haircuts to the homeless of Union Square. He has also traveled around San Diego looking for destitute Americans to help.
Bustos prides himself on boosting the confidence of those who are down on their luck. Some of his clients have even been able to get their lives back together and find work.
4. Paralyzed Man Forgoes Chance to Walk
In 2009, Daniel Black was badly wounded in a cycling incident. The British man was left paralyzed after a motorist collided with his bicycle. For years, Dan needed continuous support from his mother, who was forced to give up work to look after him.
Over a number of years, a family friend helped to raise thousands of pounds to pay for Dan's surgery. It was hoped that he would one day have the opportunity to walk again.
However, Dan heard about a disabled boy named Brecon Vaughan. The five-year-old suffers from spastic diplegia cerebral palsy. This condition presents with increased muscle tone, leading to stiff muscles and coordination issues, particularly in the legs.
When locals started to raise funds for Brecon, Black felt compelled to contribute his own savings. He donated £20,000 to Brecon's surgery, representing a third of the overall campaign aim.
Eventually, Brecon traveled to the United States for his surgery. He is now walking without the use of his walking frame and is independent enough to go to school. Daniel's sacrifice was celebrated at the 2013 Pride of Britain Awards. Incredibly, the humble man does not think that his donation was particularly noteworthy.
He said, "I don't see myself as worthy of an award because, to me, it wasn't really anything that major. If more people did more sort of good things, then it wouldn't be that big of a deal."
In 2014, Stephen passed away. His mother accepted her son's MBE (Most Excellent Order of the British Empire). To this day, she still continues her son's legacy, raising more money for the Teenage Cancer Trust.
5. Phil Packer's Marathon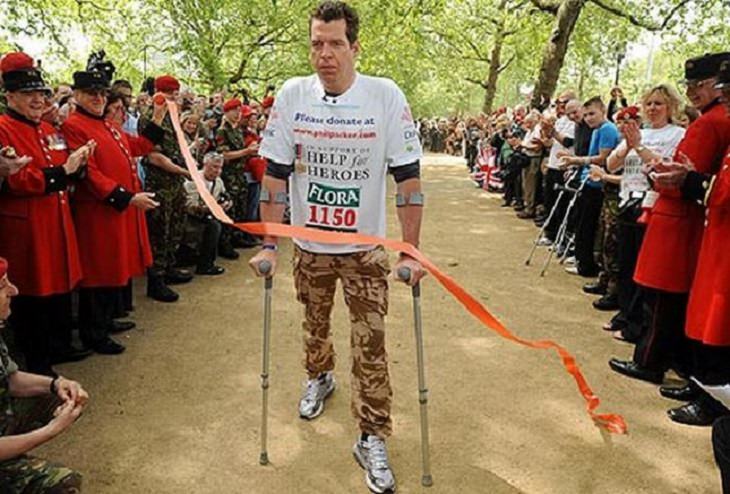 Back in 2008, British soldier Phil Packer was wounded in Basra, Iraq, during a rocket attack. He was told by doctors that he would never walk again because of a spinal cord injury. However, thanks to his determined attitude, he proved his doctors wrong. A series of grueling training sessions, many of which lasted 4-6 hours per day, primed the military man for the London Marathon.
Around 50,000 steps later, covering over 26 miles of circuit, Packer crossed the finished line. Doctors insisted that he only walk a maximum daily distance of three kilometers, so it took him almost two weeks to complete the marathon.
However, it was all worth it. Packer raised an astonishing £637,000 for Help For Heroes – a charity set up for wounded servicemen and military vets.
His charitable pursuits did not end there though. That very same year, the major scaled El Capitan in Yosemite National Park. From base to summit, the granite rock formation is some 900 meters high.
In 2010, he went on to complete another London Marathon. He also performed the National Three Peaks Challenge to raise money for the telethon show Sport Relief and founded his own charity, BRIT, for embattled youngsters.
In 2015, once more, this machine of a man completed the London Marathon – this time in just 14 hours.
Source: listverse