We are living in a time when good news is often upstaged by the bad. But if you keep your eyes open, you can be rewarded with some truly wholesome tales. And not much is more uplifting than reading about adorable and heartwarming stories revolving around cute animals.
Here, we have collected some funny and feel-good stories of cats, dogs, parrots, and even rats from around the world that we are sure you will love. From a husky who loves to sing to parrots who enjoy cursing, these amusing animals reinforce our belief that the world becomes a much better place with them in it.
1. Adorable friendship between a dog and a dolphin
2. Magawa, the fearless rat
3. When a cat accidentally became a god
4. Parrots put in time-out for excessive cursing
5. Meet Kovu, the singing husky
6. Octopus high-fives its rescuers
7. These coronavirus detectors are so cute
9. Cat left during a hurricane reunites with owner more than a decade later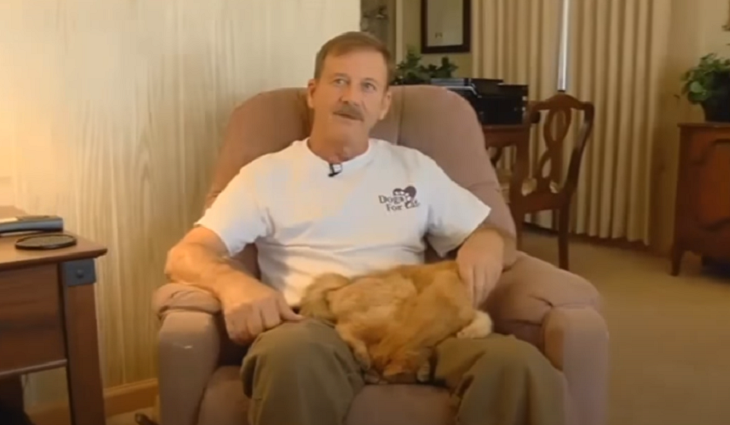 Image source: YouTube/WPTV News
A Florida man named Perry Martin had lost his beloved cat T2 during a hurricane in 2004. Martin searched and searched for orange tabby but couldn't find it anywhere. He feared the worst and had to accept that he might never see T2 again. 14 years later, Martin got a call that someone had found his cat. He was confused at first but then discovered that it was truly his long-lost kitty that had resurfaced. Thanks to a microchip that Martin's veterinarian had once implanted on the cat, the animal was finally tracked down and reunited with its owner.
Related: Try Not to Cry When You See These Owners and Dogs Reunite