It looks like the executives at Dodge have lost their minds, but that seems to be a good thing for gearheads like you and me. For the 2018 model year, they're offering the Demon, which is essentially a Challenger SRT on steroids.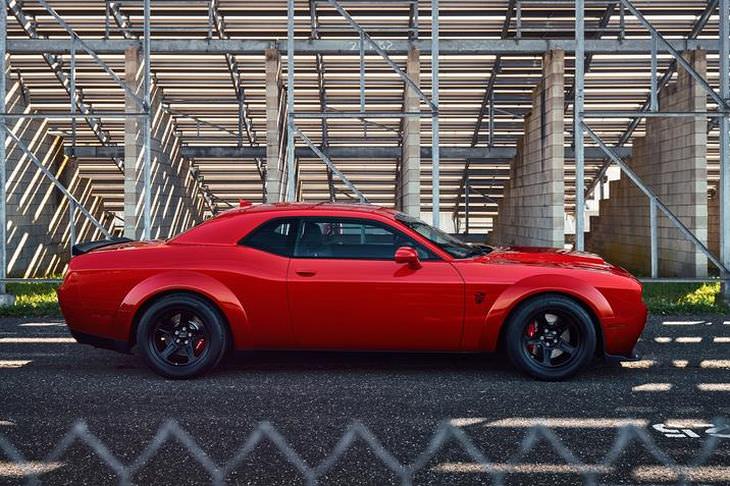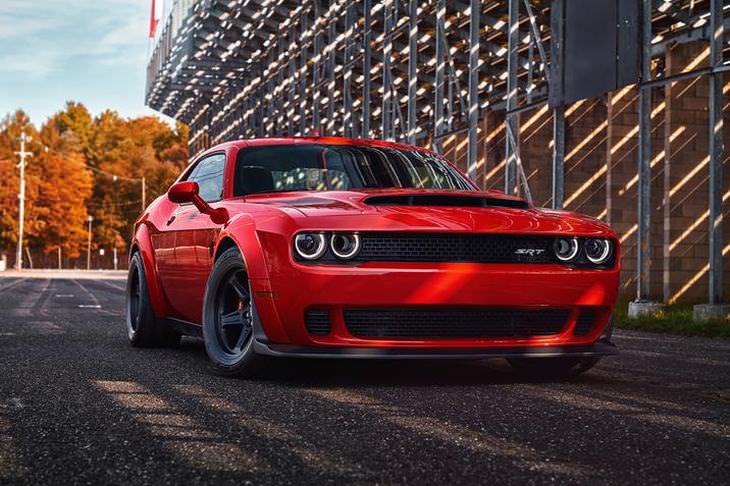 The street-legal drag car has no less than 808 horsepower to drive the rear wheels with, and will easily pop a wheelie at the start line of a drag strip. Even crazier is the fact that new owners actually have to sign a waiver saying that they won't do certain things with their new Demon, such as taking it on the highway while it's wearing drag tires.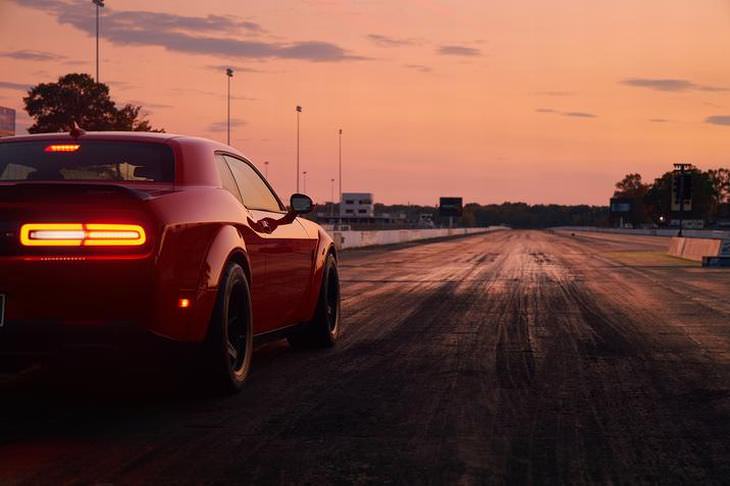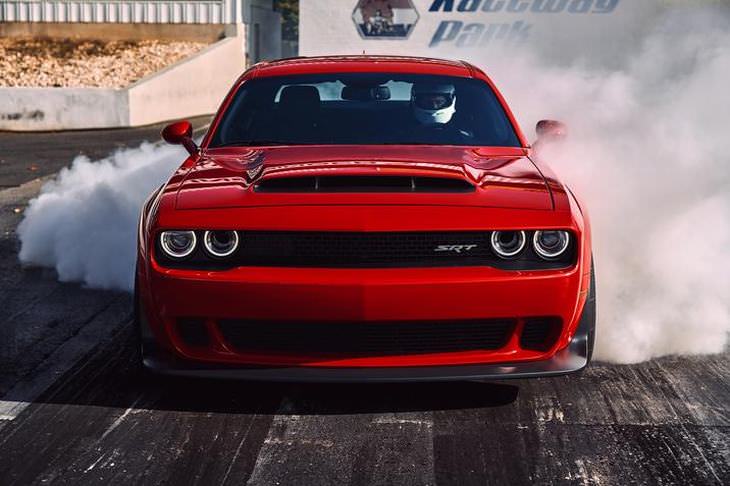 Changes over the standard SRT Challenger include a wide-body kit, drag-tuned adaptive suspension and a monster 6.2-liter V8 that's got a supercharger bolted to it providing it with 14.5 pounds of boost. New owners will receive theirs wearing drag radial tires, which will have to be to be switched out if they want to use their Demon regularly on the road.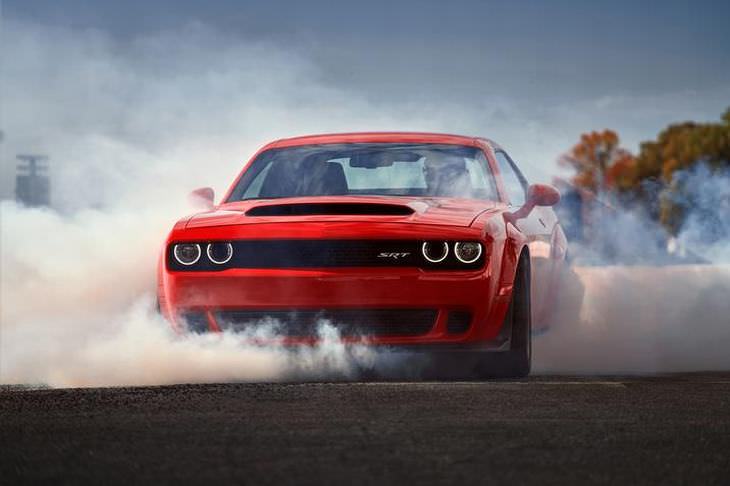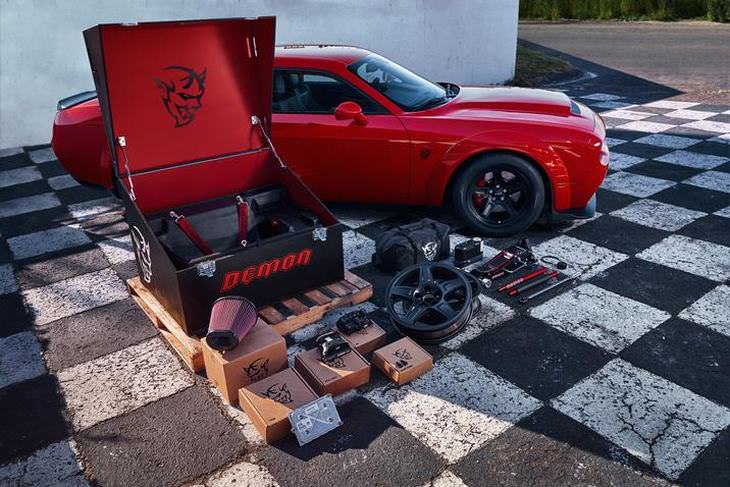 What's more is that the car can be upgraded to produce 840 horsepower while running on 100-octane fuel using what's known as the Demon Crate. This upgrade includes a series of add-ons, including skinny front wheels that are suited to drag racing, for a nominal $1 fee. All of the car's power is sent to the back wheels via an 8-speed automatic gearbox.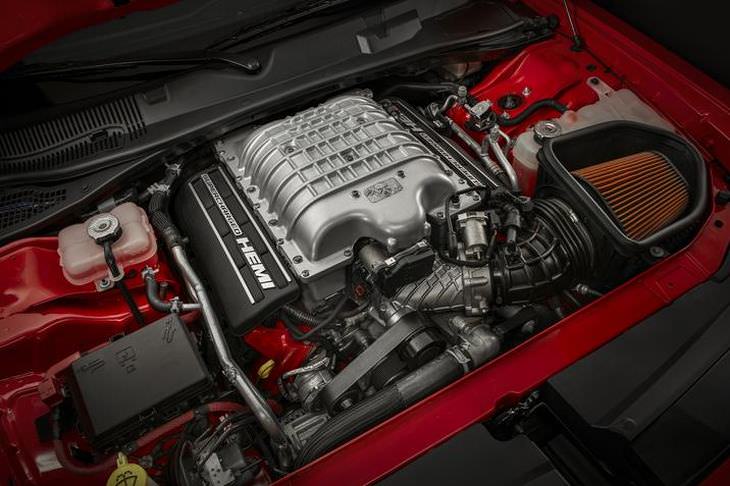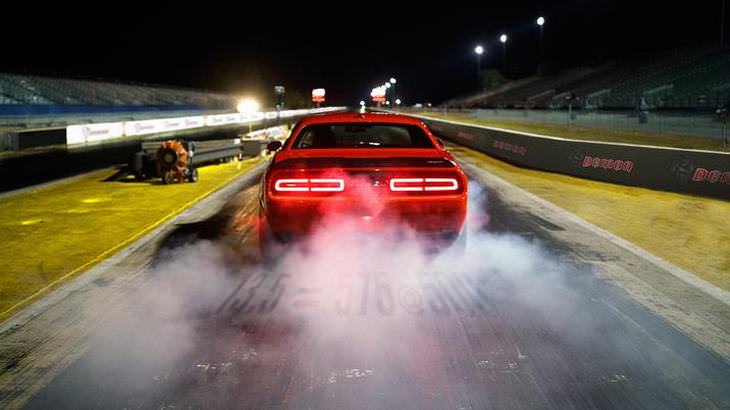 The result of all this lunacy is a car that can run a quarter mile in 9.65 seconds at 140 mph, and Dodge also claims that it's the world's fastest production car when traveling from 0-60 mph. It's said to be able to sprint to that speed in a mere 2.3 seconds. Nevertheless, this is still a car that has air conditioning on board.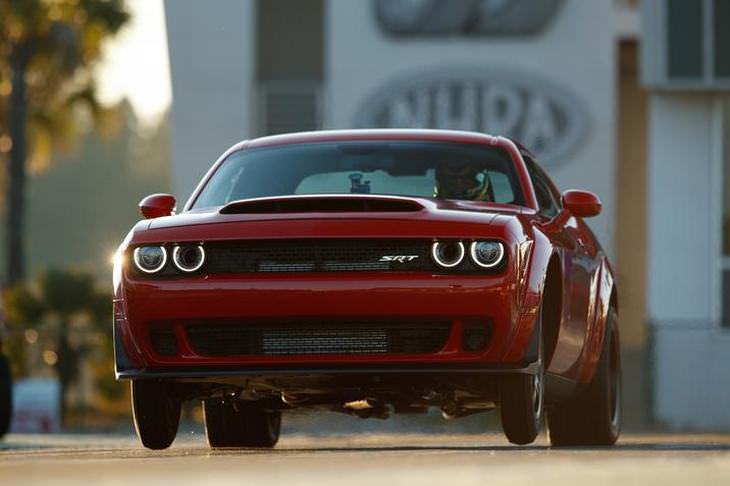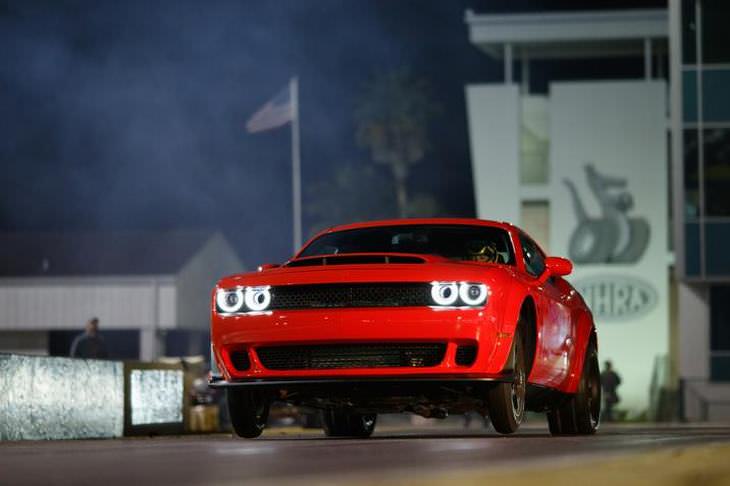 Just 3,300 Demons will be built, with 3,000 of them destined for the US market, and the remaining 300 destined for Canada. What's perhaps even more surprising is the car's price – it costs a relatively affordable $86,000.