1. Alfa Romeo Stelvio Quadrifoglio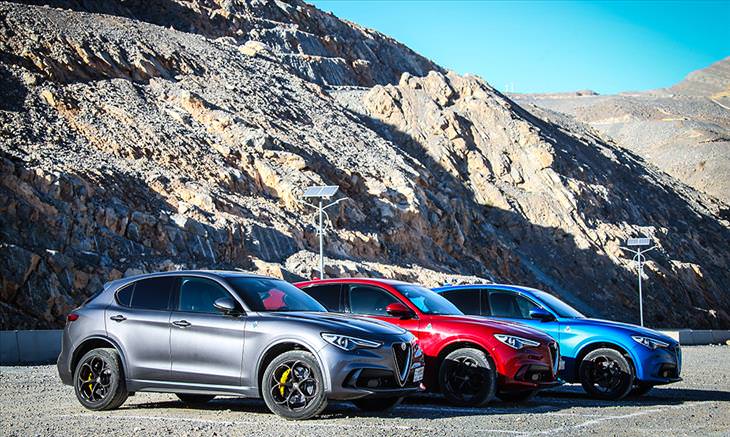 It isn't often that a sports utility vehicle can truly be called a performance car, but Alfa Romeo has really achieved something amazing with its Stelvio Quadrifoglio 4x4. The fire-breathing SUV features a 2.9-liter turbocharged V6 engine that produces over 500 horsepower, which is delivered to all four wheels via an 8-speed transmission. Some road testers have even said that the Stelvio Quadrifoglio is actually even better to drive than the Giulia Quadrifoglio saloon over broken road surfaces.
2. Audi R8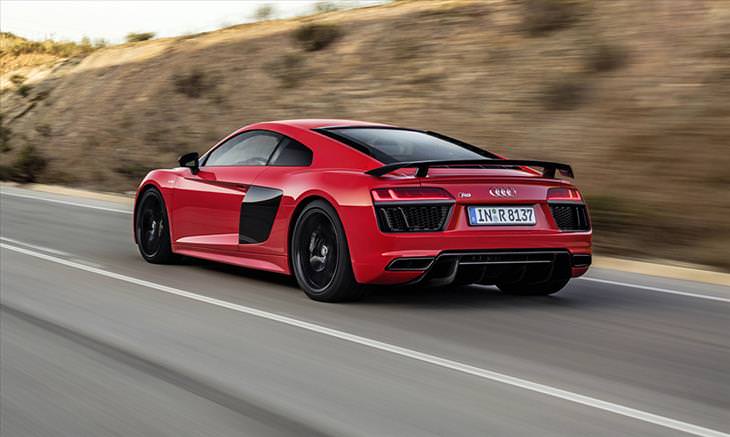 Although it's been around for more than a decade now, the Audi R8 is still one of the cars that epitomizes what a modern supercar that you could use every single day if you wanted to is all about. It boasts attributes that one comes to expect of Audi, such as slick exterior styling and a beautiful interior, but it's very much defined by its four-wheel drive system and its ability to put its power down with a minimal amount of fuss.
3. Audi S1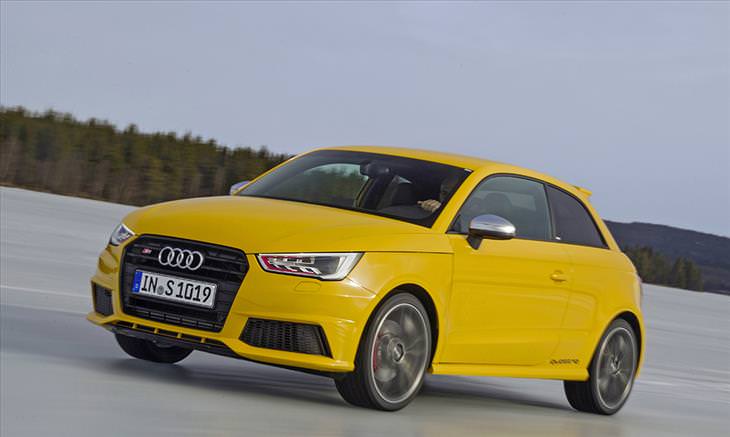 This model is one that almost everyone has already forgotten about, but it really shouldn't be that way. Its price-tag means that it's more expensive than conventional front-wheel drive superminis, however the technological punch that this car packs shouldn't be overlooked. Granted, it isn't quite as exciting to drive as rivals such as the Ford Fiesta ST, but its four-wheel drive system makes it unique in its class and gives it poor-weather ability that's far greater than its rivals.
4. BMW M5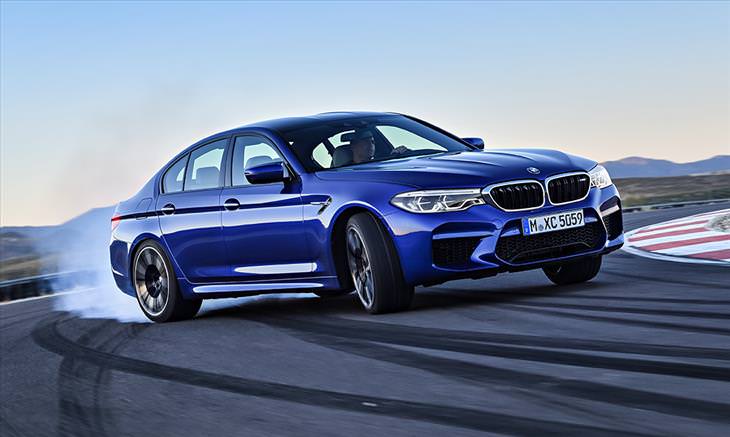 The BMW M5 is synonymous with sideways hooliganism, so it's interesting to think that the latest iteration of the model is actually four-wheel drive. With that being said, the car does has a "drift mode", which sends all of its 592 horsepower to the rear wheels (cue destroyed tires). It's believed that BMW decided to go with a four-wheel drive powertrain on the latest version of the M5 due to the fact that previous rear-wheel drive versions struggled to contain their (lesser) power outputs!
5. Ferrari GTC4Lusso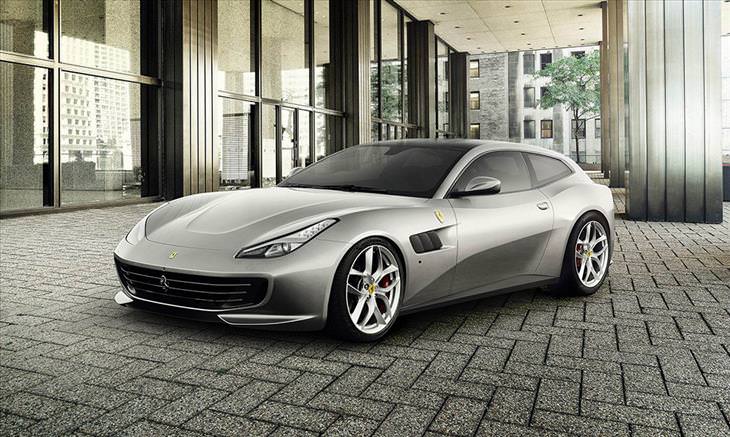 If you ever fancied a Ferrari capable of getting you up to a ski resort high in the mountains in the middle of winter, then this is the one for you. The GTC4Lusso features a hugely complicated drivetrain, with the front wheels being driven by a separate transmission to the rear. It also features four-wheel steering, making it extremely nimble for a car of its size. The car's grunt comes from an enormous 6.3-liter V12 that produces over 680 horsepower.
6. Ford Focus RS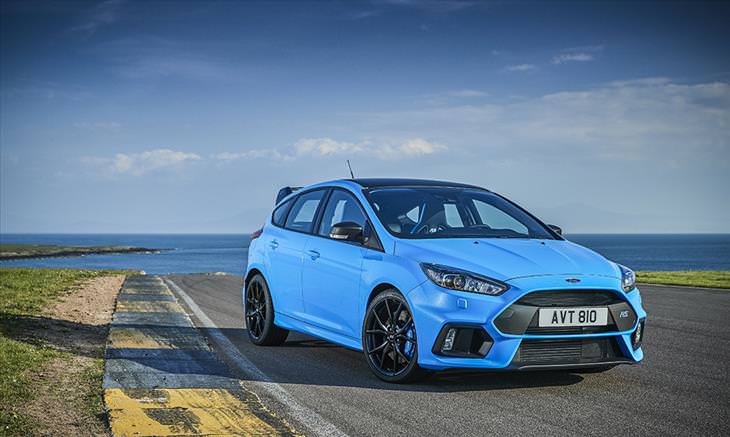 Should you wish to own a Focus that pays homage to the four-wheel drive rally versions driven by the likes of the late Colin McRae, then this is the one for you. The most recent version of the Focus RS has a GKN "Twinster" rear clutch pack, which features torque vectoring, allowing 100% of the car's power output to be sent to a single rear wheel. The result is that the Focus RS will go sideways just as well as the best rear-wheel-drive cars can. If you want one, then put your order in now, because the Focus is about to be replaced by Ford and there's no new RS model in sight as yet.
7. Honda NSX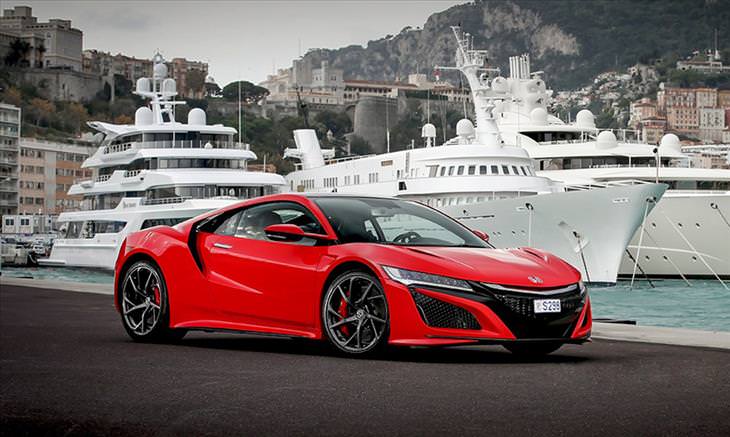 The latest version of the Honda NSX (badged as an Acura in the US) is nothing short of a technological marvel, featuring a twin-turbocharged V6 engine coupled with an electric motor to drive the rear wheels, as well as a further two electric motors that drive each front wheel respectively. What's more is that it has no less than nine gears to put its 573 horsepower to the road. The NSX is capable of 0-60 mph in under 3 seconds and will hit a top speed of 191 mph.
8. Lamborghini Huracan Performante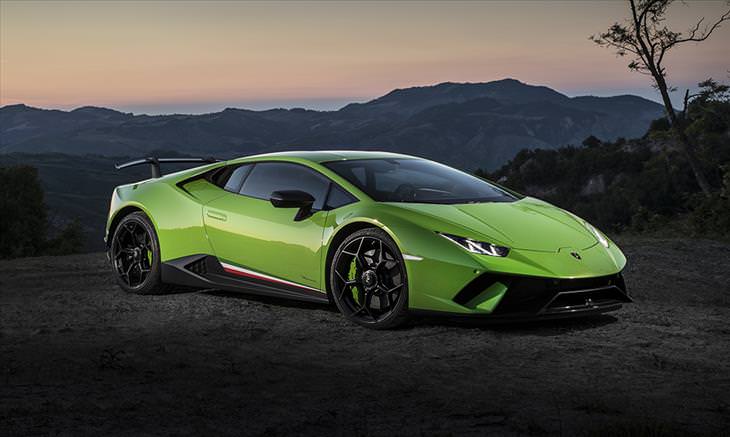 Many enthusiasts believe that Lamborghini has gone soft with its recent offerings, but any doubters about its true intentions should take a closer look at the Huracan Performante. This 631 horsepower weapon has a stiffer suspension than a "regular" Huracan, active aerodynamics and a four-wheel drive system that's biased toward the rear of the car. Despite being such a focused car, it's still surprisingly forgiving when driven on the road.
9. Mercedes-AMG E63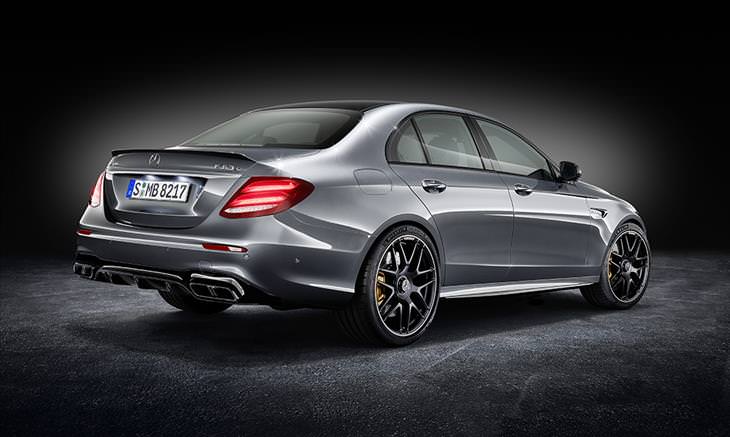 Mercedes' AMG E63 is arguably more at home barreling down a highway with its occupants in sumptuous comfort and in relative silence than anywhere else, but it'll definitely slide around a corner if you want it to. This super-saloon can reach 60 mph in 3.4 seconds thanks to its 4-liter, twin-turbocharged V8, but it also happens to be a very predictable car to drive quickly. Nevertheless, it still features a drift button if you fancy being a hooligan on any given day…
10. Nissan GT-R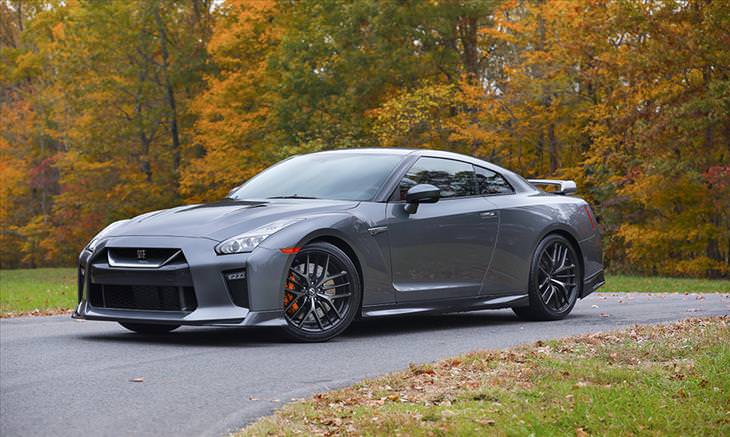 It's hard to believe that the R35-generation Nissan GT-R has been around for ten years at this point, and it's still as appealing a car as it was back then. The model was recently facelifted, and the interior was also improved. It's supposed to be able to go from 0-60 mph in just 2.7 seconds, and its four-wheel drive system is an inherent part of its dynamics. It's true that the rest of the manufacturers have caught up with models to match its staggering ability, but the GT-R is just as complete of a performance car as it ever was.
11. Porsche 911 Turbo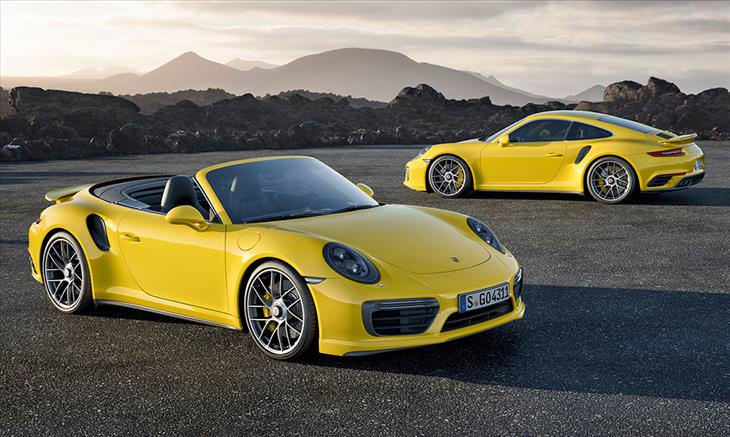 Just as with the Audi R8 mentioned above, one of the hallmarks of the latest generation of 911 Turbo is its everyday usability in spite of its prodigious performance capability. Four-wheel drive has long been a key feature on 911 Turbos, and with good reason – the drivetrain helps to keep ever-increasing power outputs in check and ensures that the car is usable in all conditions. It's not the most exciting model in the 911 line-up, however, it's a very reassuring car to drive in the wet and over pour surfaces.
12. VW Golf R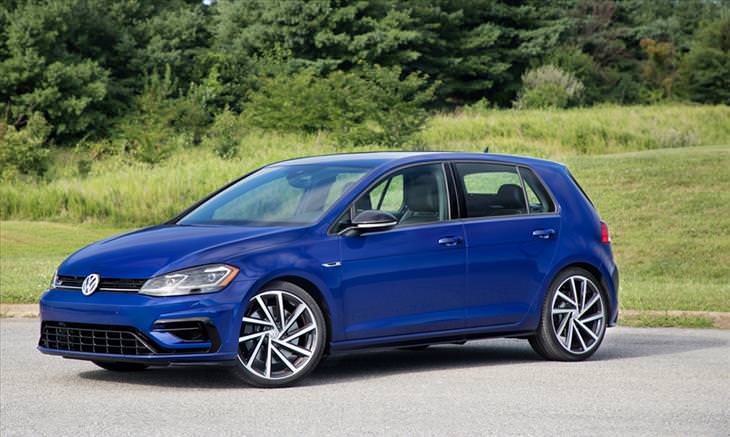 This hot hatchback is nothing short of excellent, and its four-wheel drive system allows it to find traction where comparable front-wheel drive models would not. VW has a reputation for making four-wheel drive cars that have an overtly safe feel about them, but the Golf R allows the driver to have a little fun while driving. In addition, it still features the best attributes that you come to expect from a Golf, namely handsome styling, an excellent driving position and a very well-built interior.
Images are all © their respective manufacturers.