Regardless of whether or not many people realize it, Germany is a magical place that's home to countless historical landmarks and spellbinding vistas. While some of them are rather well-known, there are loads of fantastic spots that elude even some of the most well-traveled Germans!
Here are 10 of Germany's hidden gems that many Germans have probably never visited: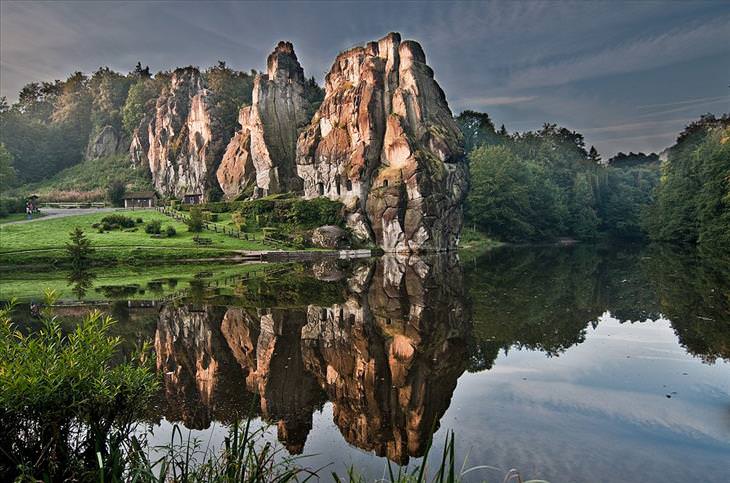 While Germany is famous for being home to many wonderful alpine landscapes, there are also plenty of other kinds of rock formations in Germany that are absolutely outstanding. Located in the Teutoburg Forest, the jagged rock formations of the Externsteine are a sight that every nature-lover needs to see at least once. Curiously, the Nazis were also uncannily interested in these jagged sandstones, and used them as nationalistic propaganda for the Third Reich.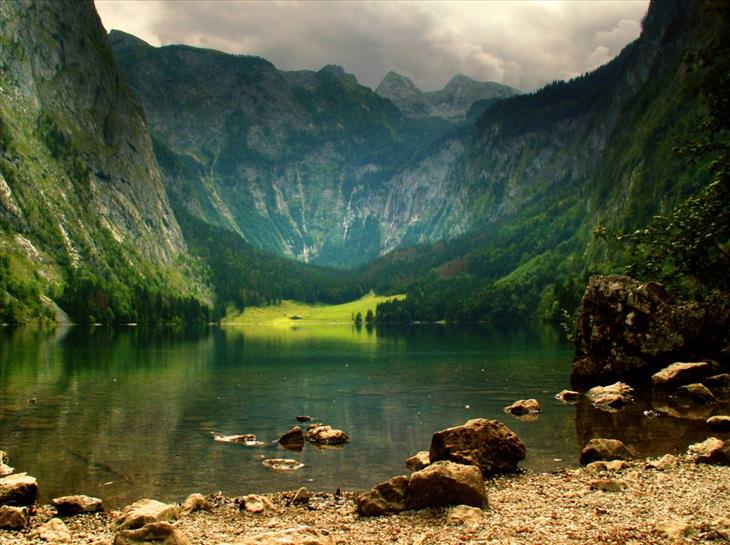 Within southern Germany's famous alpine regions, one can find quite a few hidden gems that are definitely worth seeking out when traveling in the region. Bavaria's Obersee Lake is one such example. With its crystal clear waters and a blissfully serene setting, this marvelous lake definitely isn't one to miss!
3. Gorge, Walkway Garmisch-Partenkirchen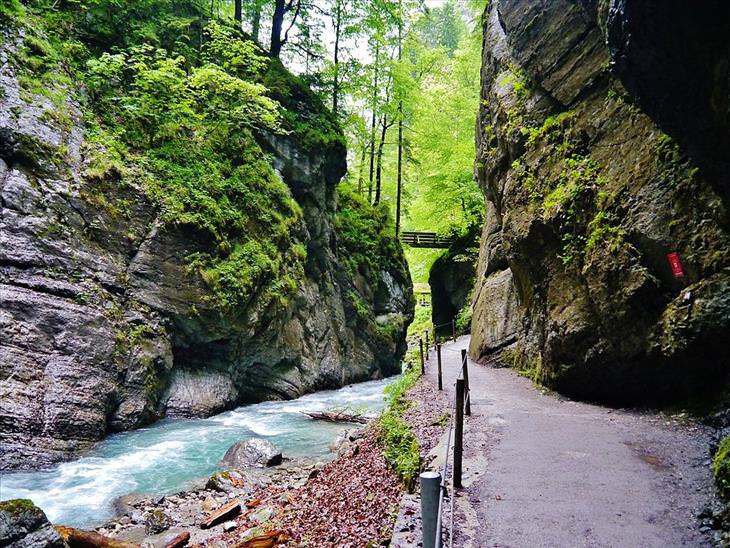 The many natural landscapes found in Germany offer exceptional trekking experiences overlooking forests, rivers, mountain ranges, and castles. However, if you visit the Bavarian town of Garmisch-Partenkirchen, you'll come across the Gorge Walkway, which is so majestic that it looks like it came straight out of Lord of the Rings. Walking through it, you'll come across a winding creek, which is surrounded by steep precipices on either side.
4. Meersburg, Baden Württemberg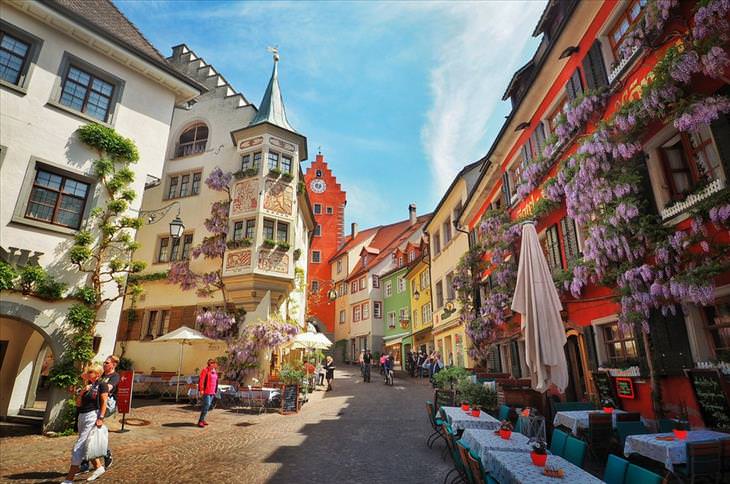 If you're a fan of quaint little towns, then you must make sure to check out Meersburg in Baden Württemberg on your next visit to Germany. This picturesque village dates back to medieval times and it still manages to retain much of its historic charm today. What's more, due to Meersburg's close proximity to the French border, this makes it an ideal detour on any European trip.
5. Blautopf in Blaubeuren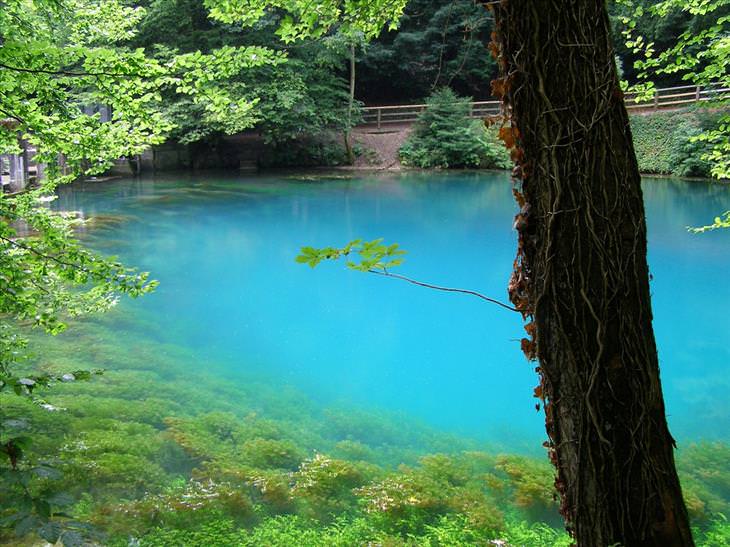 Even if Germany is not particularly renowned for its beaches, there are still quite a few remarkably pretty natural water features scattered all across it. If you take the time to get to southern Germany's Blautopf, you'll be greeted by the sight of insanely blue waters, which perfectly contrast with the lush green forest that surrounds it.
6. Rakotzbrücke in Kromlau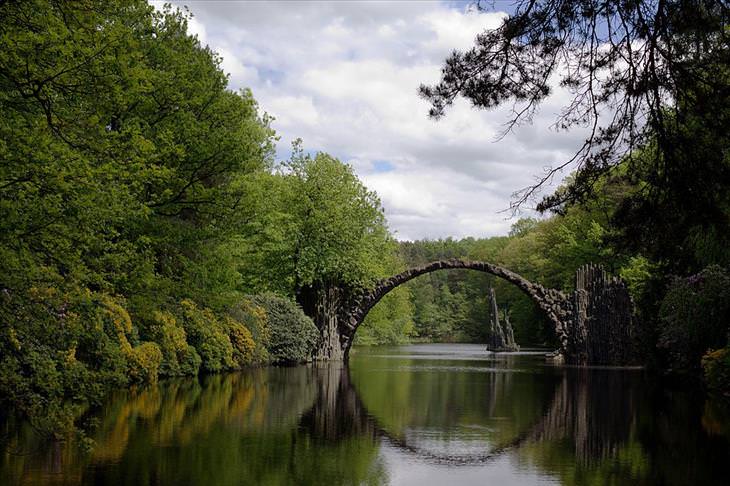 Located close to the Polish border, Kromlau is worth visiting for loads of different reasons, the primary one being to admire the stunning Rakotzbrücke arch. Extending like a bridge over the surface of the water, its reflection manages to create a perfect circle when seen from the correct distance. Visitors will also be pleased to know that Kromlau is also the site of Germany's largest rhododendron park.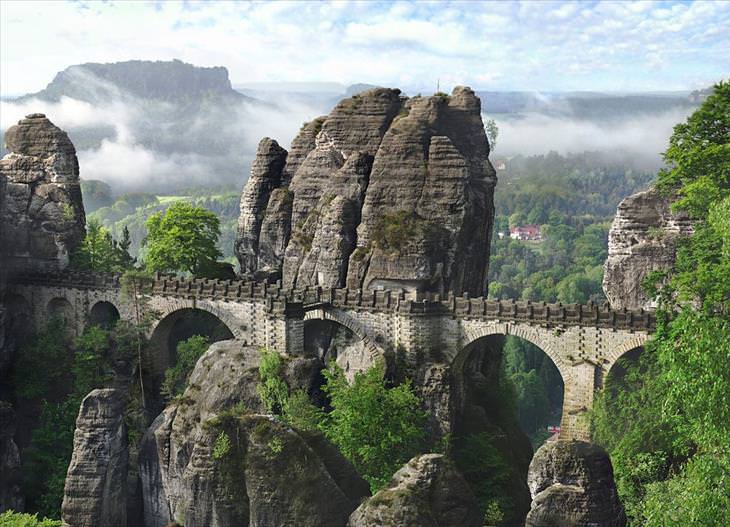 Basteibrücke, known as Bastion Bridge in English, is located very close to the German-Czech border. Built in 1851, this sandstone bridge towers over the Elbe River at an incredible height of more than 194 meters. Whether seen up close or from a distance, this bridge is certainly a sight to behold, and the surrounding foliage and rock formations only add to its fantastical appeal.
8. Cochem, Rhineland-Palatinate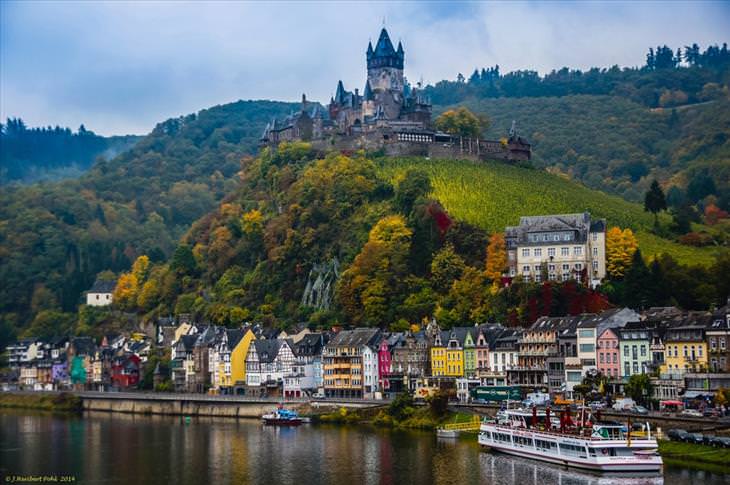 Cochem is a quaint little town in Rhineland-Palatinate which dates back to Celtic and late Roman times, and this is why you can find dozens of fascinating historical landmarks scattered all over the place, such as the Cochem Imperial Castle and its surrounding vineyards. Many tourists opt to take a boat trip up the Moselle River, from where one can observe the many colorful homes set against a backdrop of a castle on a hill.
9. Lichtenstein Castle, Honau, Baden-Württemberg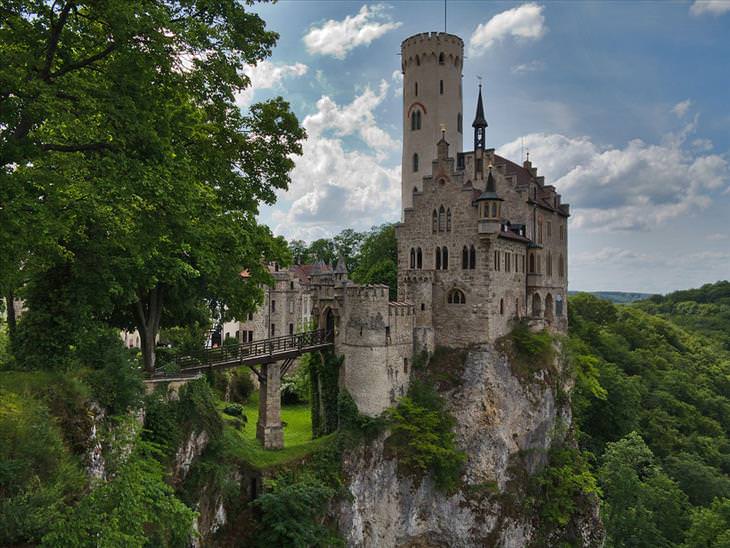 Speaking of castles, if there's one castle which you absolutely shouldn't miss it's Honau's Lichtenstein Castle. Built completely out of stone in 1840, this magnificent castle features a large turret, and can be accessed via a long and narrow bridge. This castle's beauty was a major inspiration for the aesthetics of 19th-century German romanticism, which eventually paved the way for the rise of nationalism in Germany.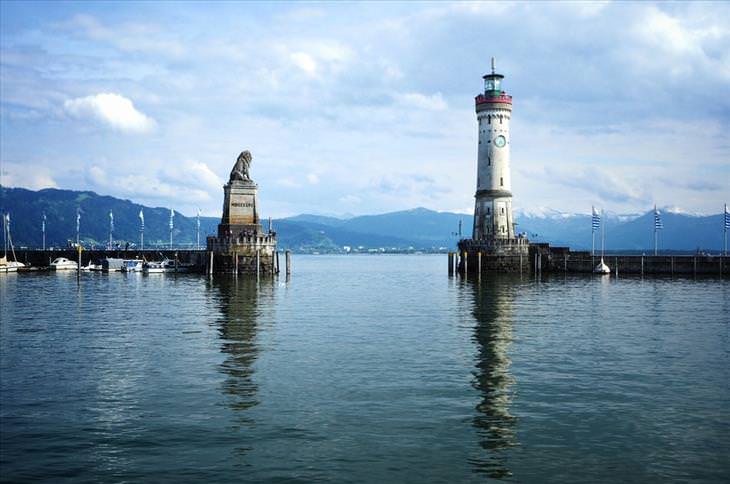 Sitting on an island in Bavaria's Lake Constance, Lindau is a fascinating settlement that dates back to the 12th Century. When it comes to seaside scenery and alpine vistas, Lindau provides bucketfuls of both! Locals say that the perfect time to visit Lindau is during the winter. This is because when it gets cold, the mountains end up covered in snow, the lake freezes, and the whole town becomes illuminated by dazzling Christmas lights.
Source: theculturetrip
Images: 1, 2, 3, 4, 5, 6, 7, 8, 9, 10