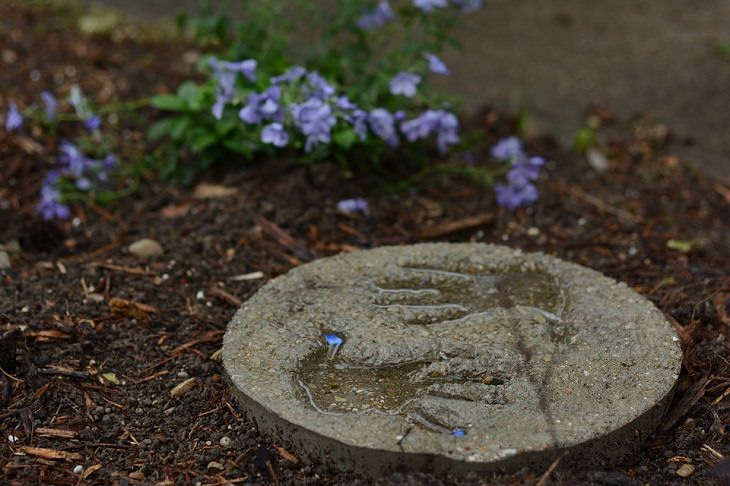 First of all, how do you prepare cement?
As we've already mentioned, using cement doesn't require much effort or any special tools. Like many other raw materials, cement can be purchased in hardware stores, and for pretty cheap. Each company usually includes instructions for how to mix the cement right on the bag, so make sure to follow them. Once your cement is ready just use it to make the item of your choice and then all you have to do is wait a day for your work to dry and be ready for use.
1. Handles for drawers and cabinets
Concrete handles will be durable for years, and all you need to make them are small molds in the shapes you want and screws at the length suitable for drawers or cabinets.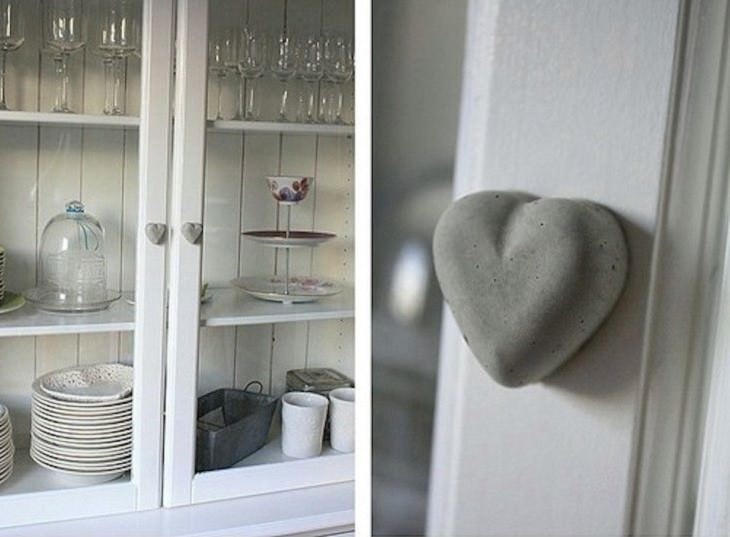 Choose a mold to form the handles you want to create, oil it, pour your ready-made cement mixture into the center, and insert screws in the middle until they reach the bottom. Wait for them to completely dry, remove the handles from the molds, and then screw them into your drawers.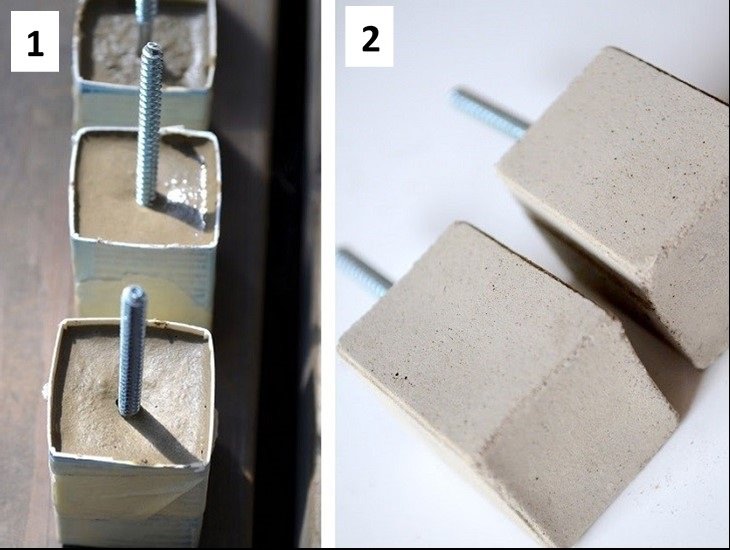 2. Cell phone stand
Whether in the office or at home, no one around you will have this unique special phone stand! In order to make the stand in the picture, you'll need a cardboard box in the desired shape (make sure the bottom is flat) and a piece of wood with a lip which will serve as the actual stand.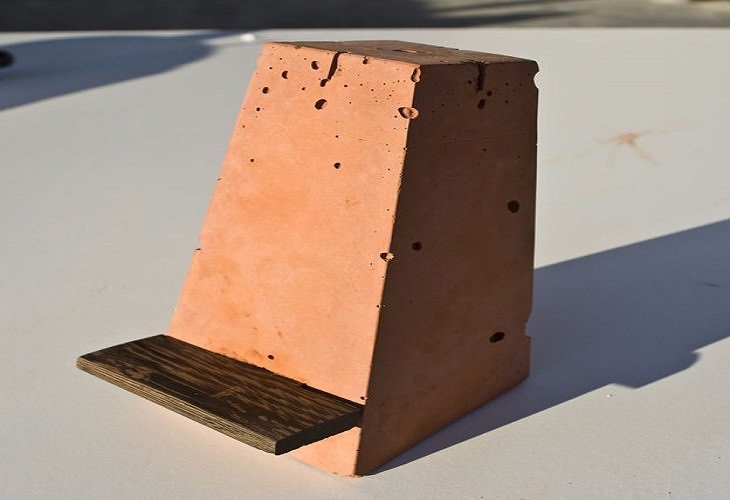 Draw a small rectangular window, the width of the lip of the piece of wood, in the top third of the cardboard box you want to use as a mold. Pour the cement into the box, wait a few minutes, cut the window you drew and put the piece of wood into it.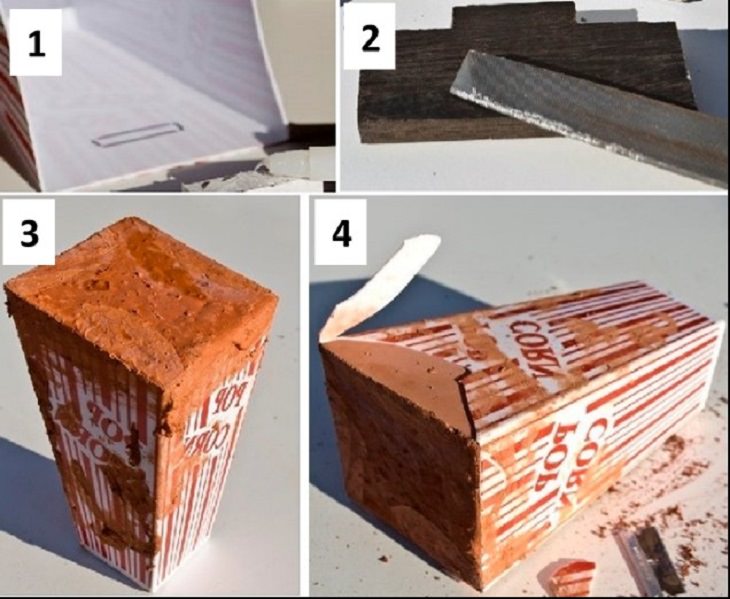 Wait for the piece to dry completely, cut off the cardboard box, and remove the concrete. Sand the bottom of the stand and place it wherever you want.
3. Refrigerator magnets
The thin magnets we all have on the refrigerator aren't actually able to hold more than one piece of paper in place, but if you make them out of concrete, you can be sure they won't move. To make concrete magnets, pour cement into lightly oiled silicone molds. Gently place a round magnet at the top, wait for them to fully dry and remove your creations from the mold.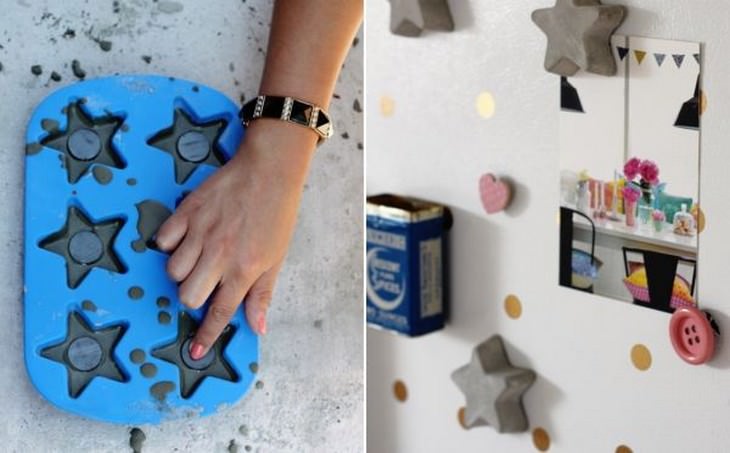 4. Hanging hooks
There isn't a home that wouldn't benefit from a few extra hanging hooks around the house, where you can hang clothes, scarves and other items. To prepare a hook, choose a silicone mold or any other mold in the desired shape, pour your prepared cement into it and place a screw or nail in its center, depending on how you want to hang it on the wall.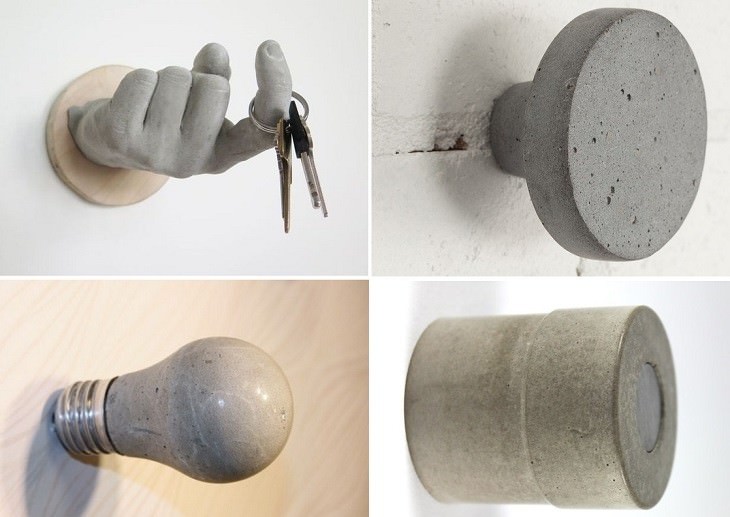 Wait for them to dry, remove the hooks from the molds and hang them wherever you need some extra hanging space.
5. Serving trays
Everyone needs a tray to serve food in their home, where one can place fruit or cheese nicely for family or friends who come to visit, and with concrete, you won't have to spend a fortune on this simple item.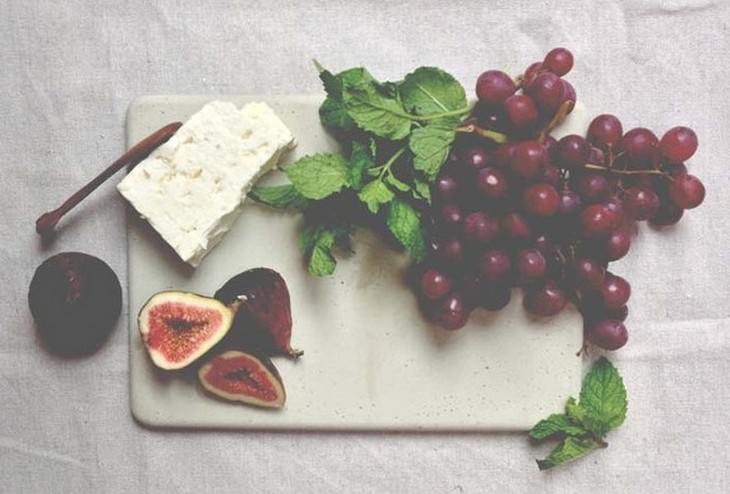 Instead of going to a houseware shop, pour cement into a rectangular cardboard box the size of the desired tray (don't pour a lot, as the tray should be relatively flat). Wait for it to fully dry and remove your new tray from the cardboard box. Wash with lukewarm water and a little soap when you're done.



6. Candlestick holders
There is nothing like delicate candlelight to create a pleasant and warm atmosphere in the house, and with concrete, you can make your own wonderful candlestick holders. To make them all you need are empty and washed yogurt cups and the candles which you intend to place in the holders.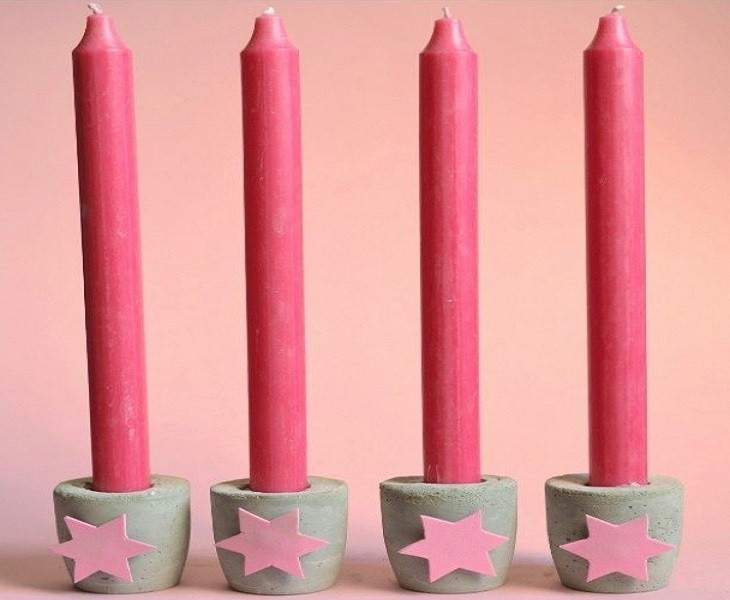 Clean the cups and dry them well. Then pour the cement into them and place the candles in their center. Wait for them to dry, cut the cups, remove the holders and decorate them however you'd like.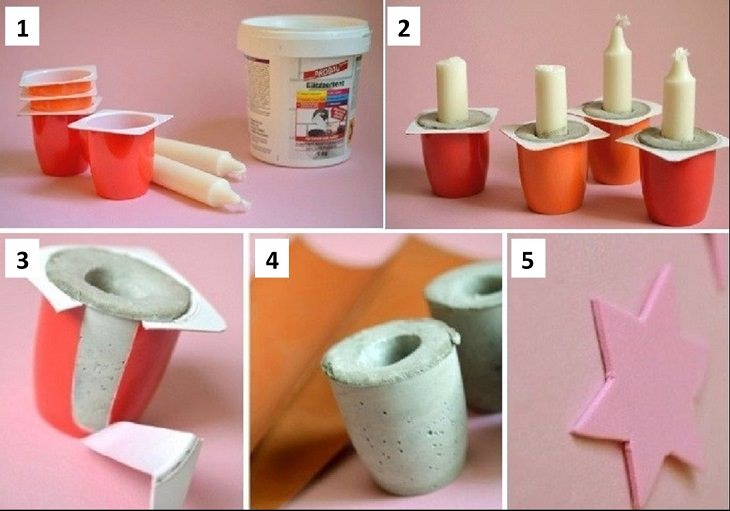 7. Pendants for chains
Today, many artisans and jewelers use unusual raw materials to make jewelry, and they certainly price them for this uniqueness. Instead of spending large sums on these pieces of jewelry, you can be your own jeweler, and make beautiful pendants from concrete.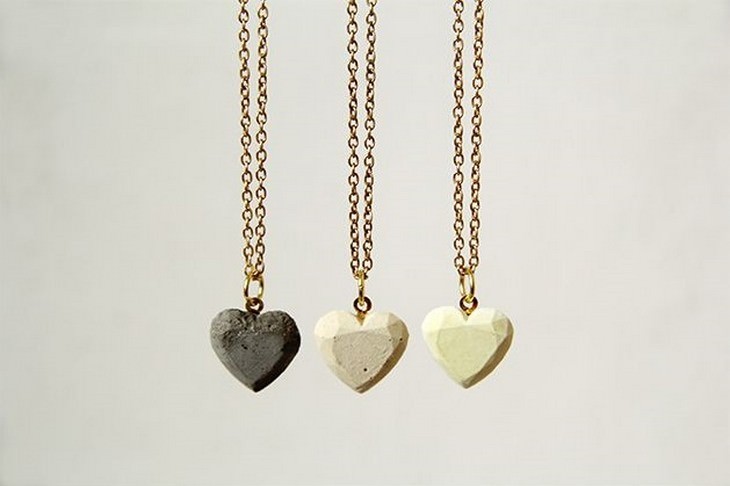 Pour the cement into small silicone molds in the shape that you'd like, wait for them to dry, and hot glue the loop to the back of the pendant. Alternatively, you can put the loops inside the concrete after casting it to make sure it doesn't move. The last step is to thread your beautiful new pendant onto a necklace chain.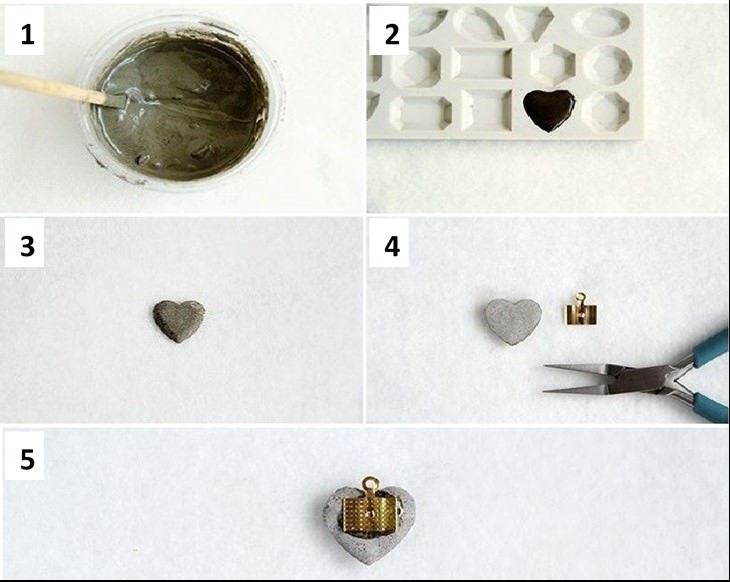 8. Plant

pots
Plants add a lovely natural touch to every room, and if you put them into your handmade planters, their beauty will be greatly magnified. To make concrete pots, use two cartons - one large and one small.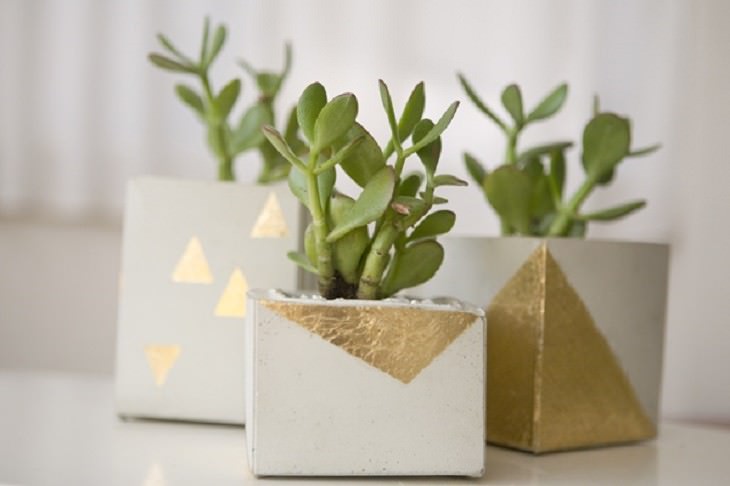 Put the small carton into the big one and pour cement between them. Insert weights or another heavy item into the small box so that it doesn't rise. Wait for it to fully dry, then cut out the cartons to remove your concrete pots.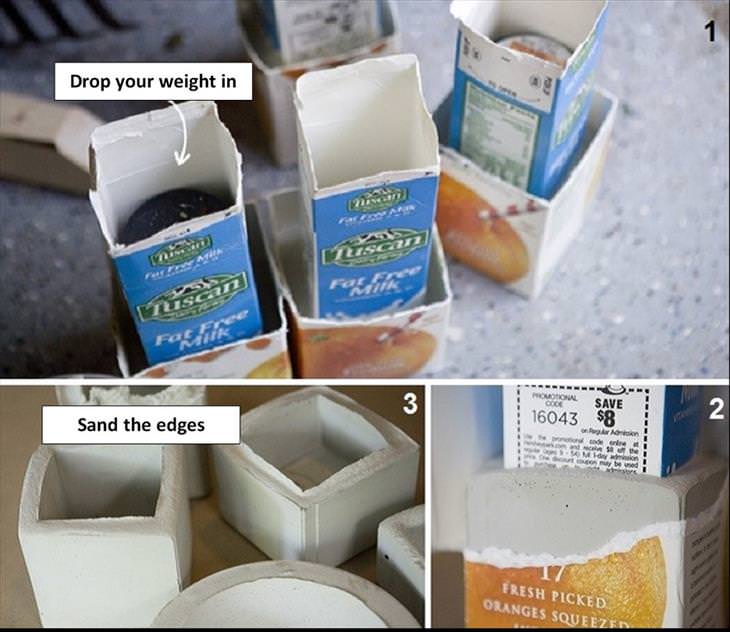 Sand the top of the planter to make it smooth, drill draining holes through the bottom, and place your new plants wherever you like.
9. Bookends
We all know the book landslides that sometimes happen when trying to take out a single book from our bookshelf. To prevent this from happening, people usually buy bookends which can often be quite expensive.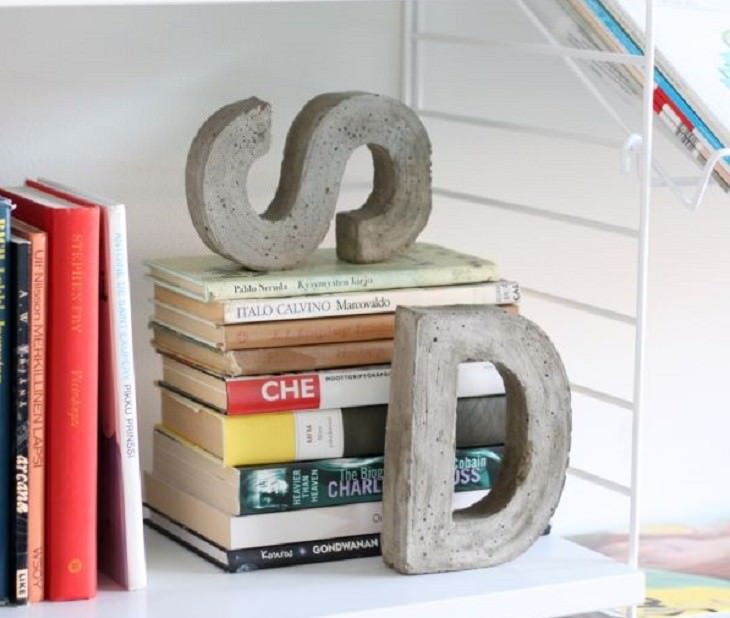 Instead of purchasing bookends, simply make them at home with cement. Pour cement into molds of the shapes you want, such as letters or anything else big enough to hold books in place.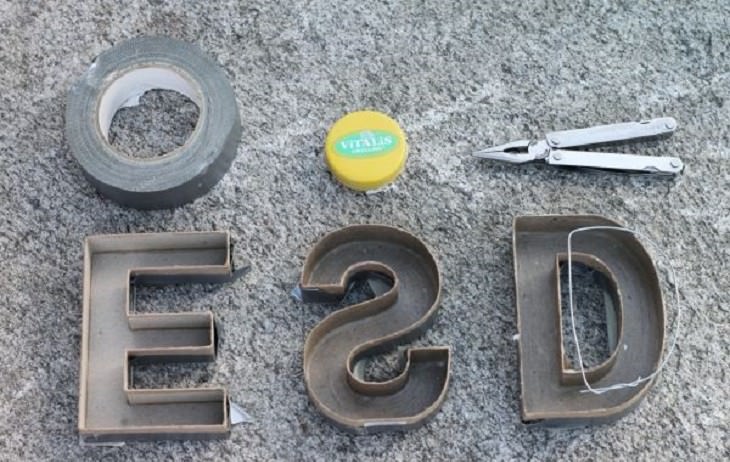 Wait for them to fully dry and put them in place to prevent future bookslides!
10. Lampshades
A concrete lampshade will give any space a modern urban look, and you don't need more than a balloon to make this special item.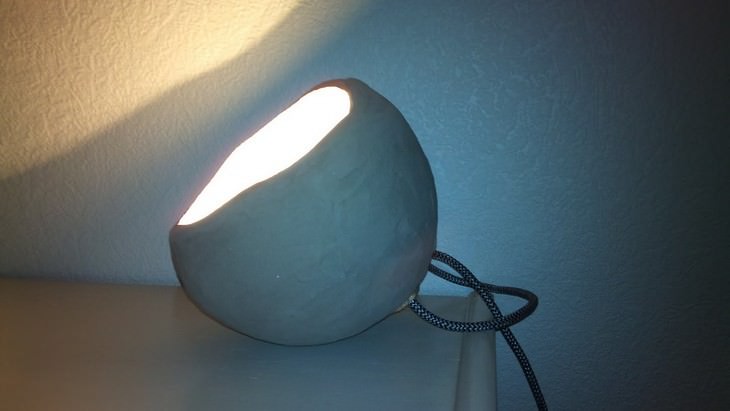 To make the lampshade, cover a balloon (of the desired size) with cement. Leave a small hole on one side for the wires and light bulb and only cover the balloon halfway so the light can shine out of the other end.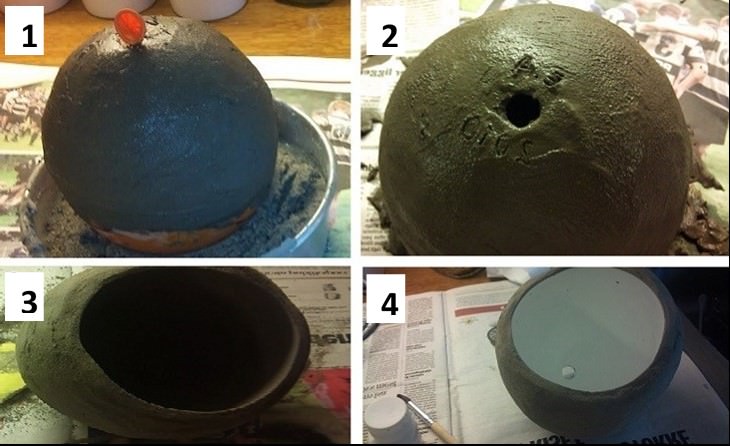 Allow the concrete to dry on the balloon and then pop it with a needle. Sand your new lampshade, paint the inside white, let it dry and hang it or place it somewhere appropriate.
11. Small jewelry bowls
A small concrete jewelry bowl will keep your pieces in place and adorn your room in an original way. To make the bowls, pour cement into a bowl-like mold. Wait for it to dry, remove your new jewelry bowl and place it in your room.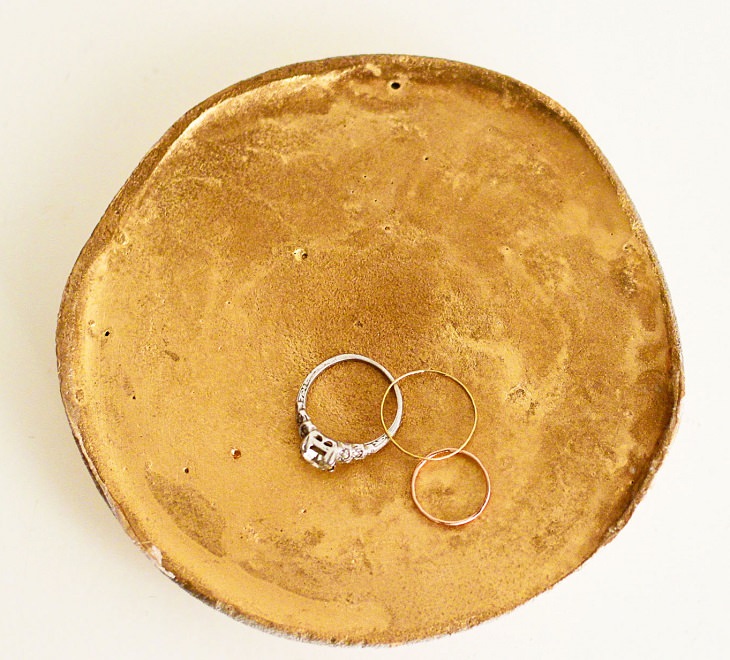 12. Chairs
Handmade chairs will impress any guest, and when they are made of concrete, you can be sure they'll last. To make stable chairs, it is important to choose legs that are the same length, or that you can cut to the same length.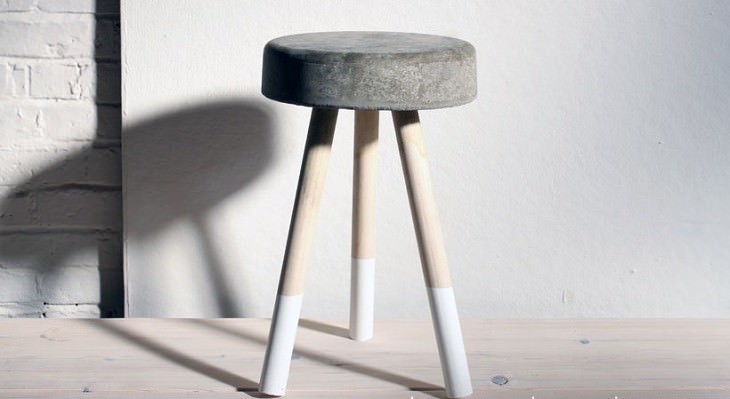 To make the chair you must pour concrete into a bucket or another mold in the shape of the seat you want to create. Put 3 or 4 wooden legs into the cement, at equal distances. Wait for it to fully dry, remove the chair from the bucket (you may need to cut the bucket out) and sand the uneven edges.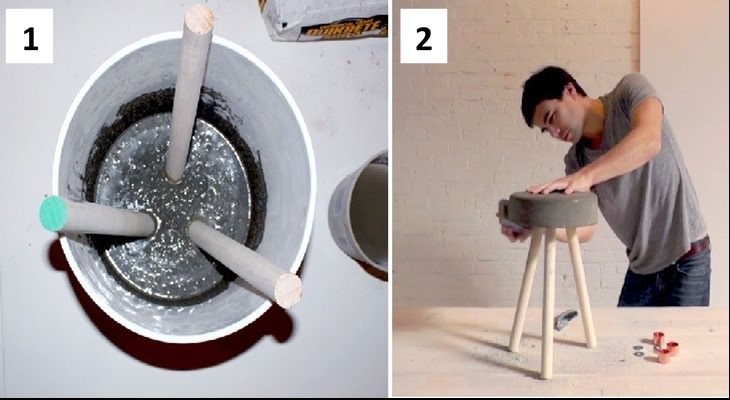 Check that the legs of the chair are balanced, and if not, cut them to the desired length. Paint the legs of the chairs in the colors you'd like and place them around the house.