20. Oysters in Galway, Ireland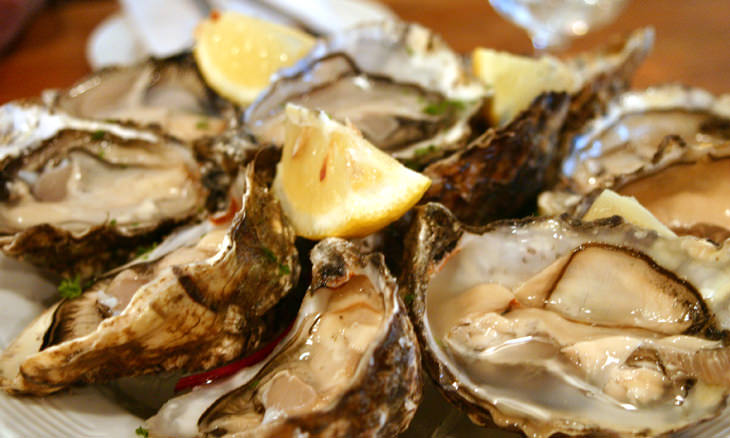 Ireland is most well-known for Guinness and Irish whiskey, but oyster connoisseurs know to head to Galway to sample the famous Kelly oyster - an extra large, extra salty variety. The best place to enjoy this delicacy is at Moran's Oyster Cottage, which has been in the same family for seven generations after opening all the way back in 1797.
19. Pork at the Ruta del Lechón, Puerto Rico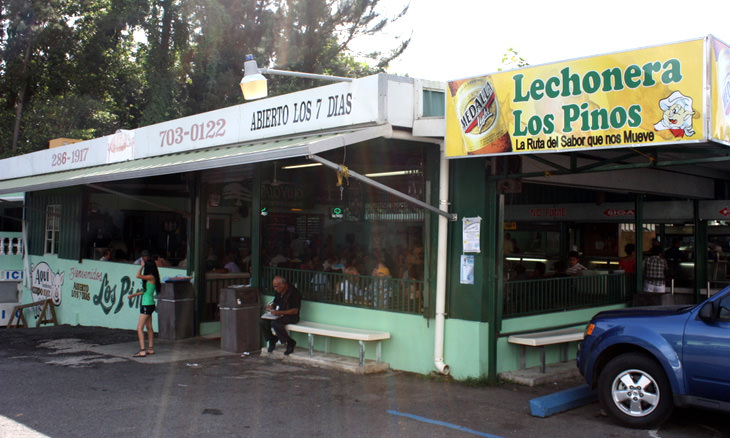 The Ruta del Lechon is basically a highway that's lined with shacks that serve the national Puerto Rican dish. Lechon asado is crispy-skinned, spit-roasted whole suckling pig. You can actually walk into one of the shacks along the route, point at the exact piece of roast pork you want and enjoy it in combination with other local dishes such as arroz, pasteles and morcilla.
18. Barbecue at the North Carolina Barbecue Trail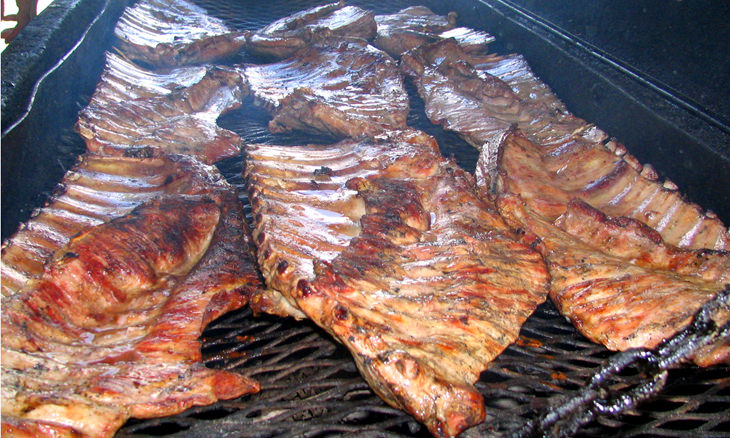 There's a global debate regarding who does the best barbecues, but the Historic Barbecue Trail is a name that comes up often. There are no less than 23 different historic spots where you can enjoy both eastern and western American barbecue styles that go all the way from eastern North Carolina to Tennessee.
17. Pizza in Naples, Italy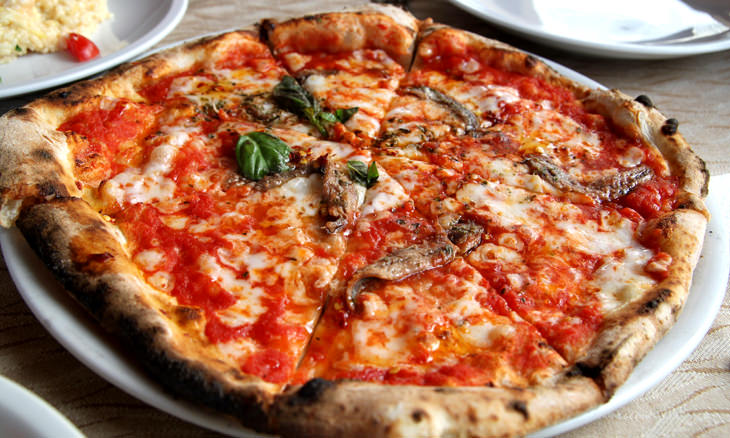 Naples is the very place where pizza came into existence, tracing its origins all the way back to the 16th Century. Neapolitans are so serious about their pizza that they have an association that awards certificates of authenticity to pizzerias around the world that produce "real" Neapolitan pizza.
16. Bordeaux wine in Bordeaux, France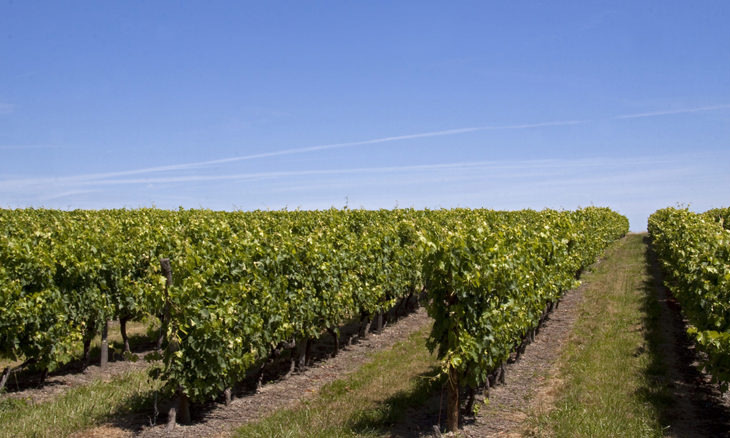 Bordeaux is arguably the most famous wine region in the world, with its vineyards covering some 300,000 acres of land and producing 450 million bottles of wine per year. There are no less than 7,500 wineries to sample, so if you love wine, then this region should definitely be on your bucket list.
15. White truffles in Alba, Italy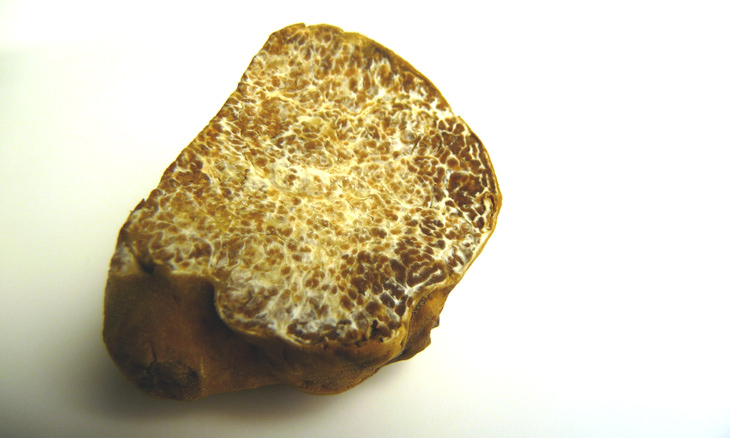 White truffles are so prized that a Russian oligarch went as far as paying $95,000 to purchase just four pounds of the fungi. The reason why they're so sought after is that they only grow in the forest of Langhe, Piedmonte, Italy. The small town of Alba is considered the epicenter of the white truffle trade, even hosting the annual White Truffle Fair.
14. Jamón in Jabugo, Spain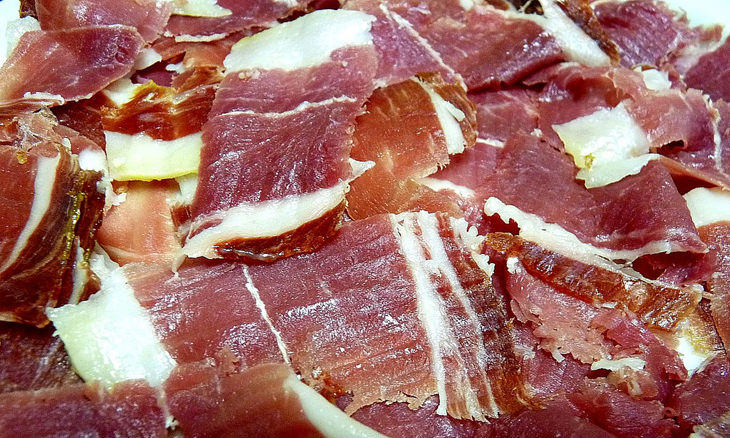 Iberian ham is the most expensive ham in the world, and is specifically cut from the hind leg of an Iberian (or black hoof) pig. Meat from crossbred Iberian pigs is also considered acceptable, however, it gets labeled according to the percentage of the pigs' Iberian heritage. If you want to try the best Iberian ham of all, the small Andalusian village of Jabugo is the place to head to.
13. Fresh fish at the Tsukiji market in Tokyo, Japan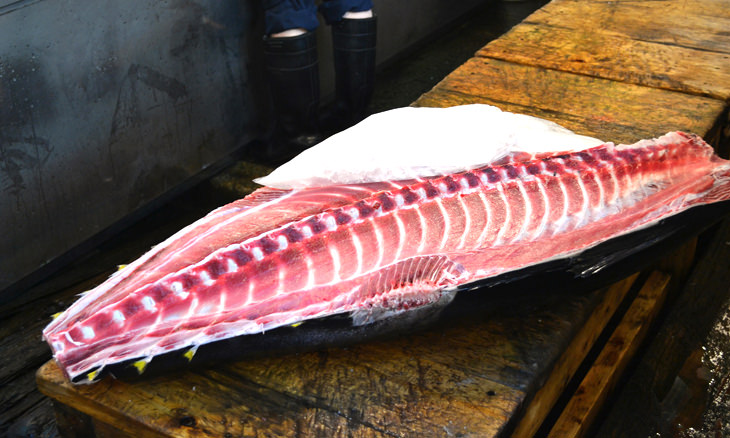 If you fancy a delicious piece of the world's finest tuna, then there's no better place in the world to head to than Tokyo's Tsukiji fish market. Nearly 2,000 tons of fish changes hands here every single day. The onsite market features hundreds of food stalls and restaurants serving only the freshest fish. Two of the best to try are Sushi Dai and Sukiyabashi Jiro.
12. Olive oil on the Vía Verde del Aceite, Spain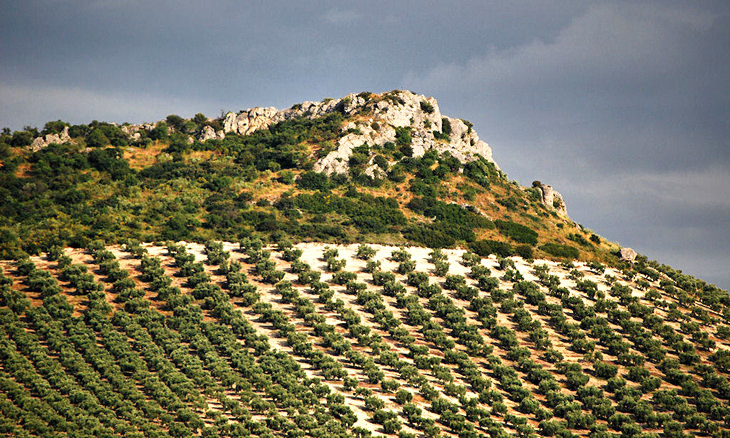 Some 20% of the world's entire virgin olive oil supply comes from the Andalusian city of Jaen. The surrounding region is dotted with dozens of UNESCO World Heritage-designated villages and olive groves that are perfect for immersing yourself in olive-growing culture, visiting almazaras (mills where olives are crushed) and sampling different olive oil variations together with local cuisine.
11. Coffee at the Zona Cafetera, Colombia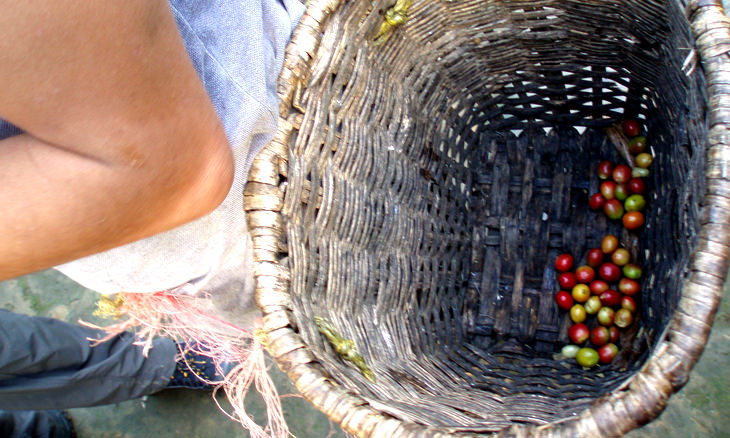 The three coffee-growing regions of Colombia, Caldas, Risaralda and Quindio, were declared UNESCO World Heritage Sites in 2011, and with good reason - they are said to produce the best coffee in the entire world. The Zona Cafetera, or the coffee triangle, consists of 550 square miles of coffee plantations for you to explore. There's even a coffee theme park named Parque del Cafe.
10. Champagne in Champagne, France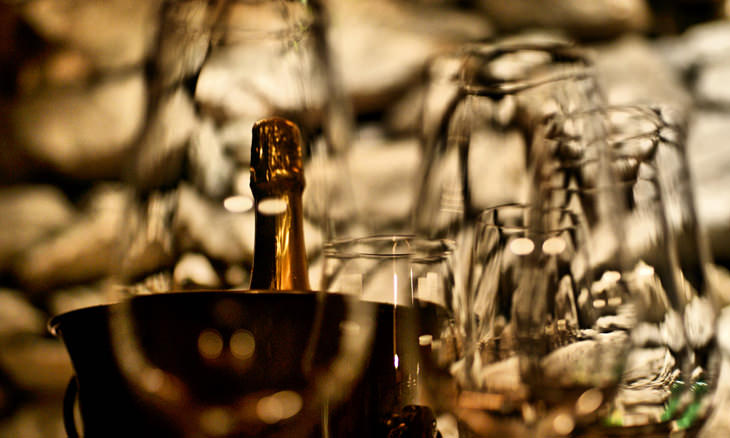 Real champagne is exclusively made in the Champagne region of France, and has to be made in accordance with strict laws in order for it to be considered as such. One of the processes that real champagne has to go through is secondary fermentation to make it extra bubbly. Some of the most famous champagne wineries include Mote & Chandon and Dom Perignon.
9. Bourbon on the the Kentucky Bourbon Trail, Kentucky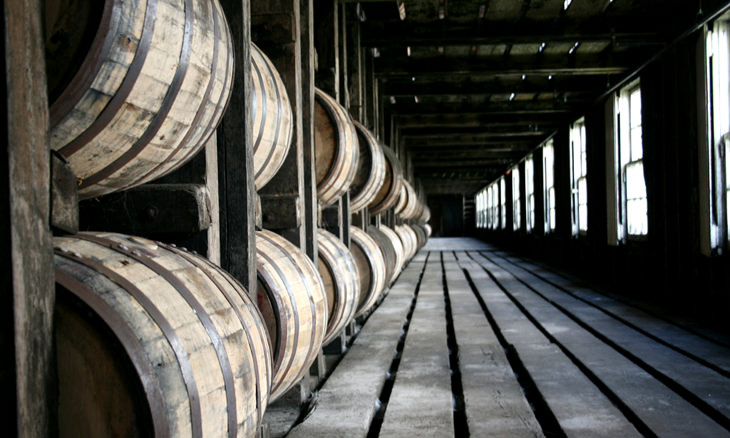 Some 95% of all the world's bourbon is made in the US state of Kentucky, so if you happen to enjoy a Jim Beam or Woodford Reserve, there's no better place to visit than the 60 miles of Kentucky Bourbon Trail. Straddled by the cities of Louisville and Lexington, the Trail allows you to sample the delights of the world's finest bourbon distilleries.
8. Street food at the Maxwell Road Hawker Center, Singapore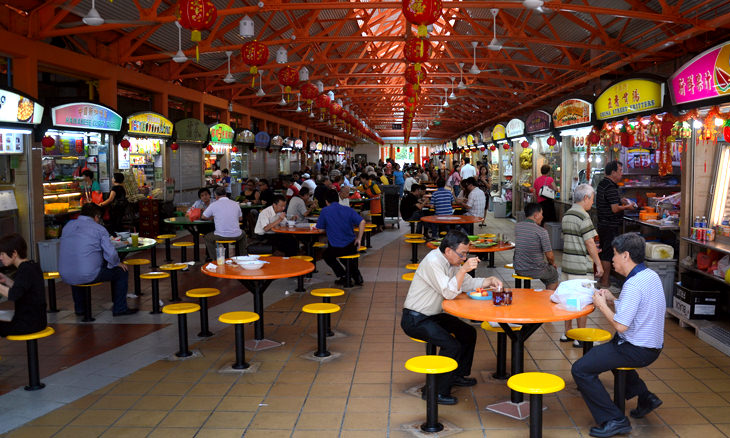 Southeast Asian nations are synonymous with street food, and Singapore is no exception. When visiting the city-state, head straight to the Maxwell Road Hawker Center, which is a semi-enclosed building that houses dozens upon dozens of small food stalls selling a whole range of street food and desserts. The choices on offer can be overwhelming, but it's definitely a thing to try for a true local experience.
7. Craft beer in Portland, Oregon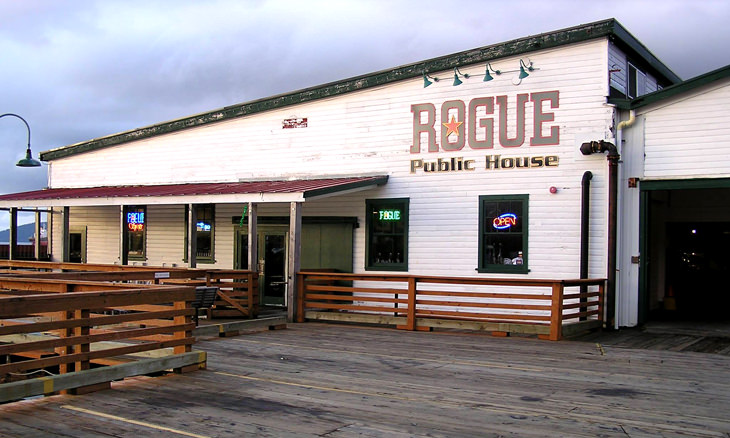 Although determining the best place in the world for beer lovers is tough, the city of Portland, Oregon arguably tops all others due to being home to over 60 breweries - more than any other city in the world. Between beer pairings at high-end restaurants and beer festivals galore, head to the North Coast Craft Beer Trail, which is 30 miles long and features some of Portland's best breweries.
6. Herbs and spices at the Spice Bazaar, Istanbul, Turkey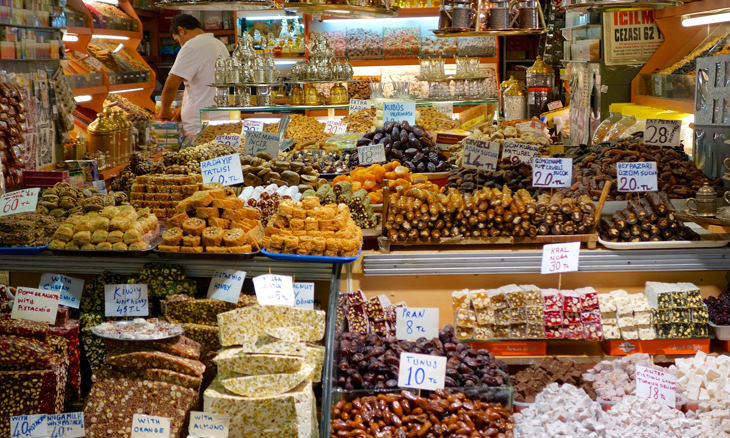 Thanks to its geographical location at a crossroads between Europe and Asia, Istanbul is home to many markets trading all manner of things, one of which is the Spice Bazaar. It primarily sells spices, however, there are also dried herbs and fruit, coffee and tea, sweets and caviar on offer. This bazaar was historically the last stop for camel caravans on the Silk Road.
5. Asado barbecue in Argentina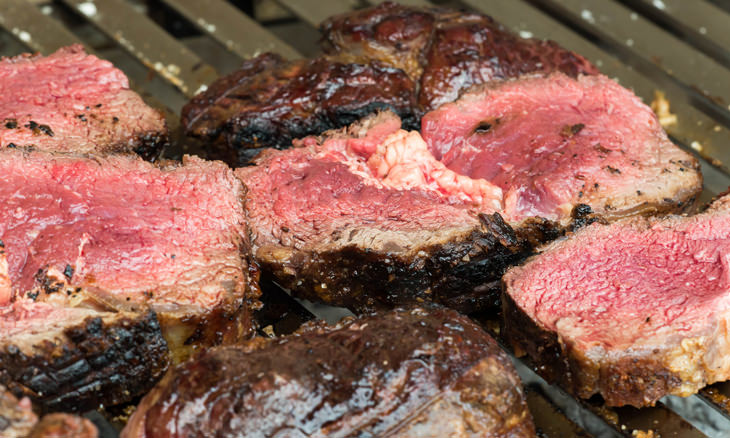 Argentinian beef is among the most prized in the world, and Asado is essentially Argentina's national dish. The beef is barbecued until it's crispy on the outside, but the inside is typically left slightly raw to retain its juiciness. Just like an American barbecue, the term Asado describes both the cooking and the social event of consuming the meat.
4. Kölsch beer in Cologne, Germany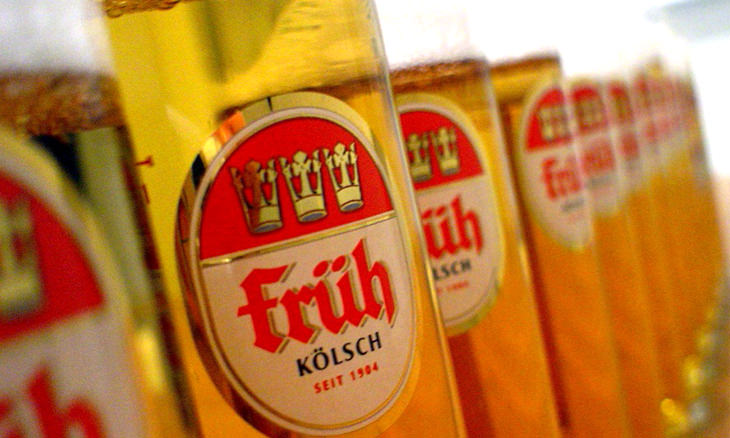 The Germans know a thing or two about beer, but have you heard of Kolsch before? This super pale ale is only brewed in Cologne, Germany and nowhere else. The Kolsch Konvention of 1986 sets out very strict guidelines for determining a real Kolsch, and one of those is that the ale has to be brewed within 31 miles of the city of Cologne. The most famous breweries in town are Gaffel and Reissdorf.
3. Pecorino Romano in Sardinia, Italy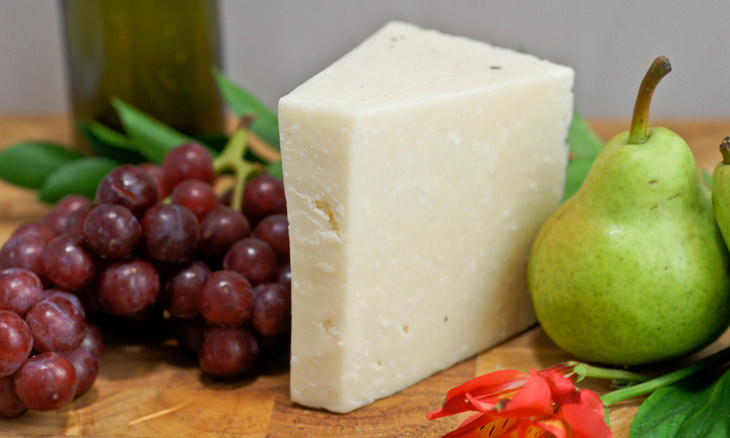 One of Italy's oldest cheeses, the hard and salty Pecorino Romano, is primarily produced from sheep's milk on the island of Sardinia, and was a dietary staple in ancient Rome. The recipe for making the cheese has hardly changed in 2,000 years, and the likes of Hippocrates, Homer, and Pliny the Elder all used to sing its praises.
2. Whisky on the Island of Islay, Scotland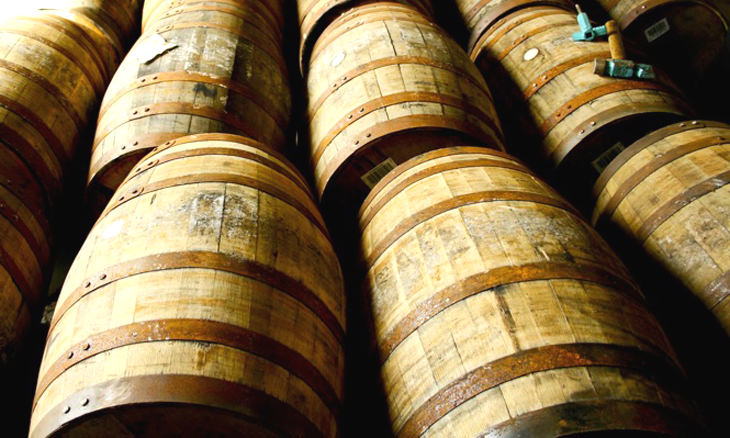 The Scottish island of Islay is home to just 3,500 people, but it also boasts no less than eight Scotch distilleries. It lies 20 miles off the west coast of Scotland, and is said to produce the best single-malt whiskeys in the world. The whiskeys are famous for their smoky flavor and apparent notes of the Atlantic Ocean. There's no better place to visit in the world if you enjoy a great Scotch.
1. Belgian waffles in Belgium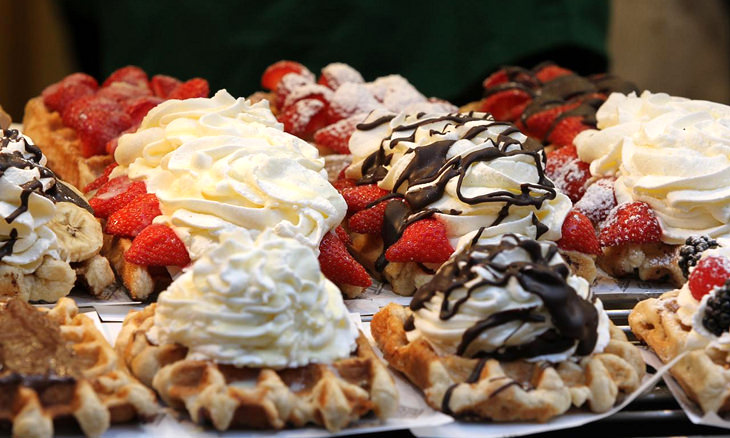 Belgian waffles are bigger, lighter and crispier than their American counterparts, and are typically covered in whipped cream, fruit and chocolate. They're also not just for breakfast. In fact, they're a common street food and snack. Grab one from a stall, and don't even think about using a knife to cut it up!