Every story and legend we know has a certain connection to reality, and the amazing landscapes described in books are usually not so far from what can be found in real life, we only need to know where to look for them. Around the world, there are many villages and towns that only the locals know are magical, and today you will discover 12 of them. Take a look at the pictures below and choose the wonderful destination you want to visit on your next vacation.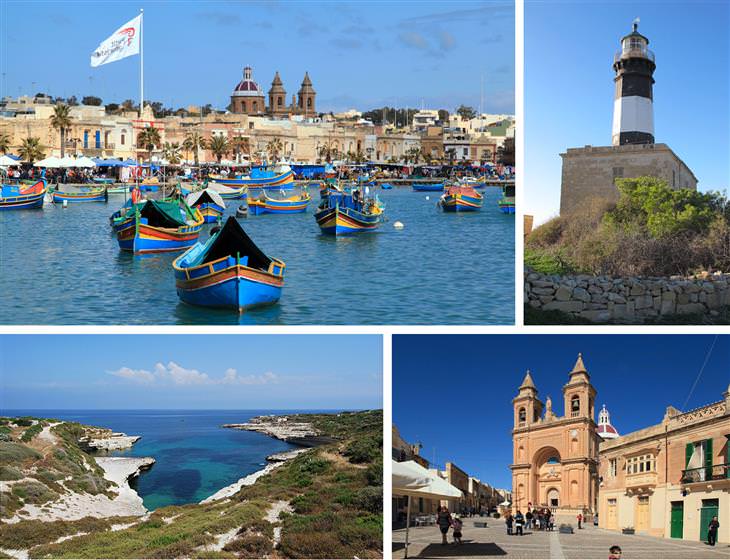 You will find this charming fishing village on the southeastern coast of Malta. Its harbor is dotted with blue painted boats, where you can find a variety of seafood markets and restaurants serving fresh fish that have just come out of the ocean.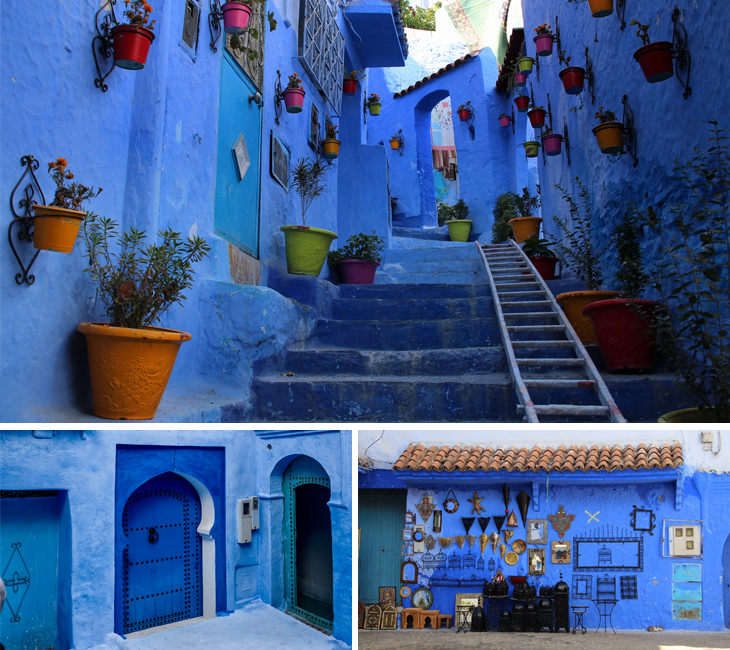 It is easy to understand why this Moroccan town is called the Blue City. Its color is part of a tradition that began during the 15th century when the Jews fled Spain because of the Inquisition and disguised the houses in blue to mimic the color of the sky.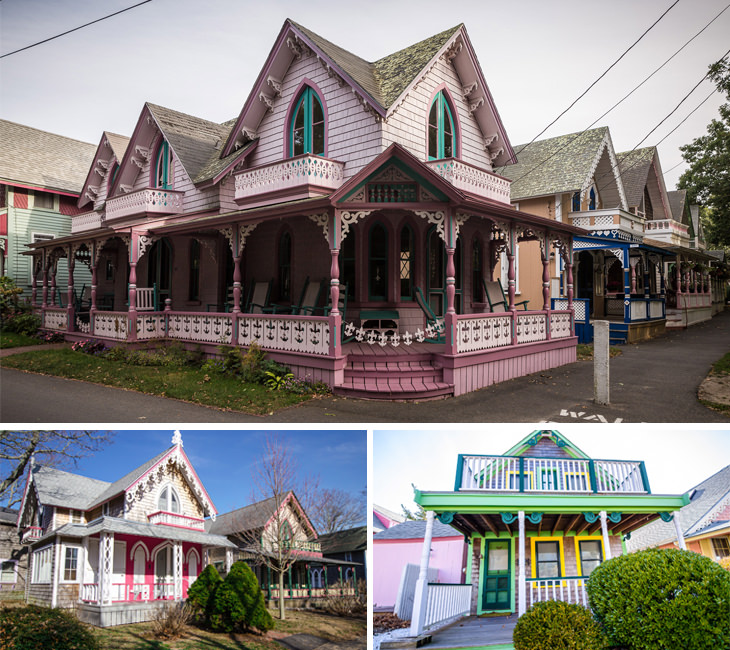 This picturesque place in Martha's Vineyard is known for its beautiful houses, which look just like doll houses and create a colorful, charming, and beautiful town.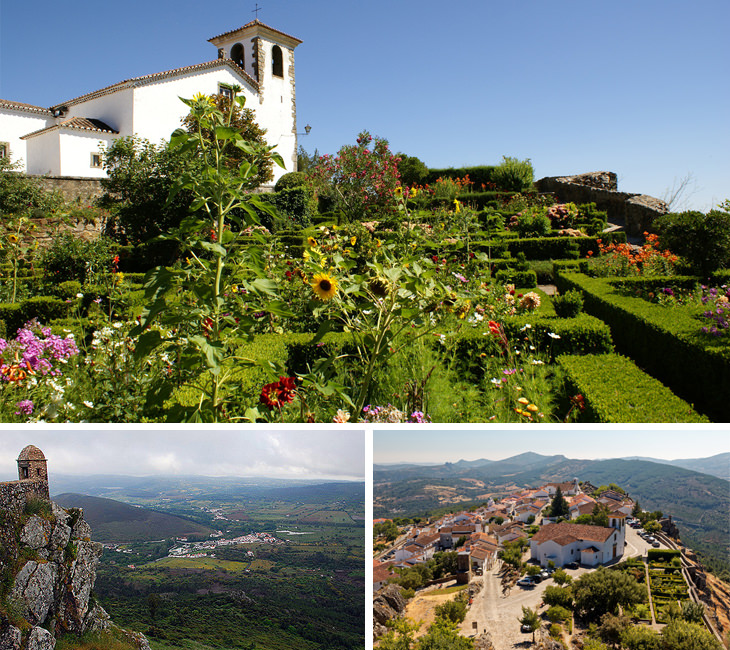 This village, which seems to belong more to the Renaissance than to the present, can be found on a hill in the province of Alentejo. It has a wealth of well-kept gardens and castles, which can be found only in Portugal.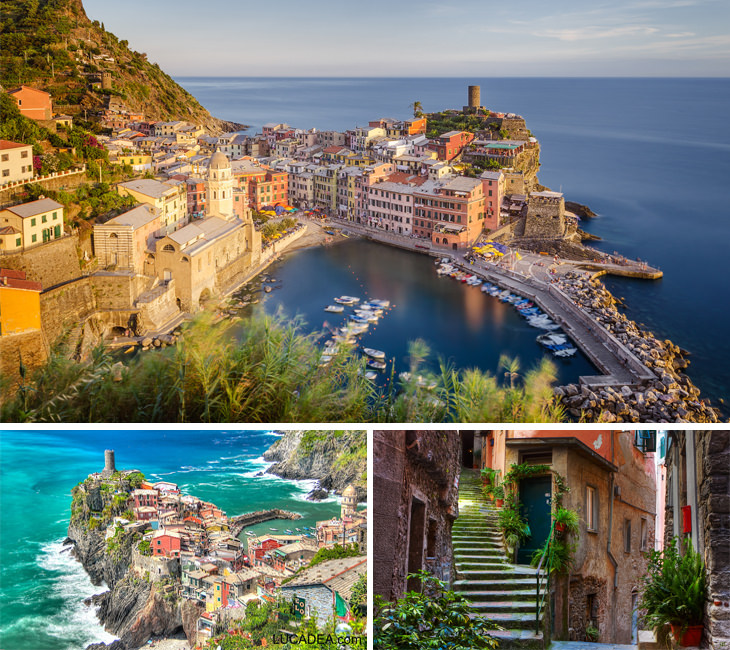 It is perhaps the most photographed place in the world and is one of the five towns that make up the Cinque Terre on the northwestern coast of Italy.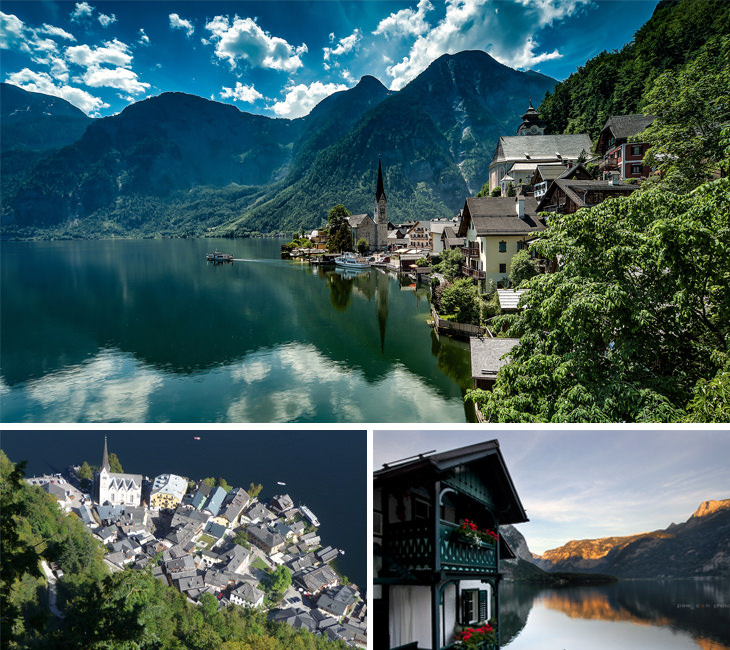 The houses in this Austrian town were built during the 16th century, and the clear waters of the surrounding lake and the mountains in the background make it even more picturesque.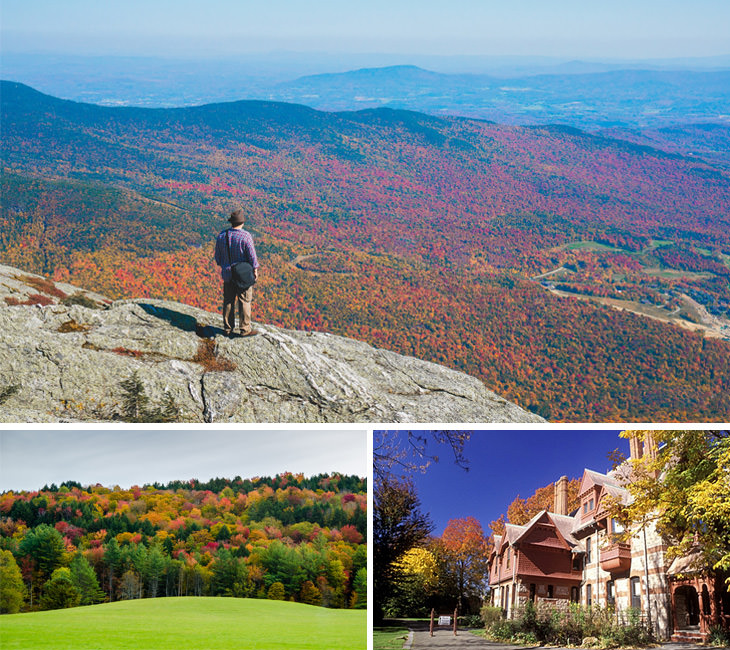 If you like orange-red autumn landscapes, Stowe is the town for you! It has only 4,000 residents, and many of them sell works of art that they paint there.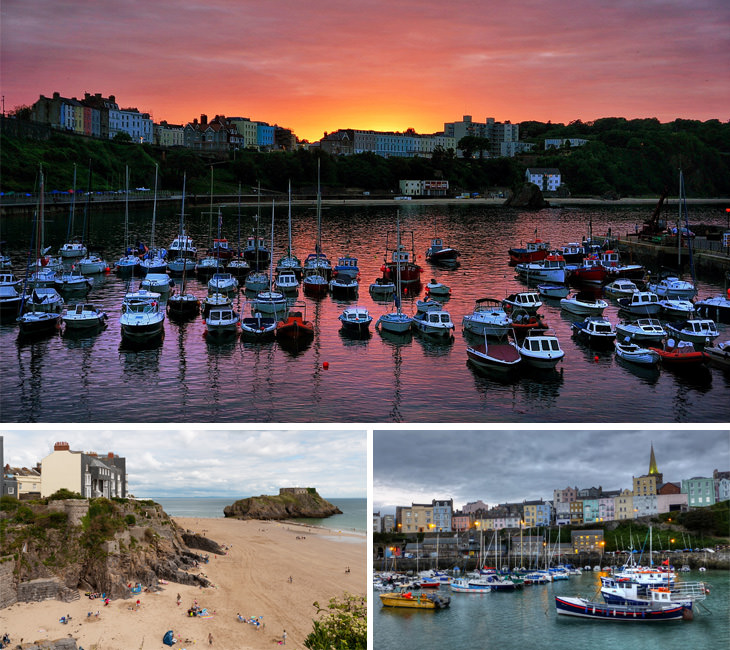 In this Welsh coastal town, you can find ancient walls from the 13th century and a beautiful 4 km stretch of beach that you will want to laze around on all day long.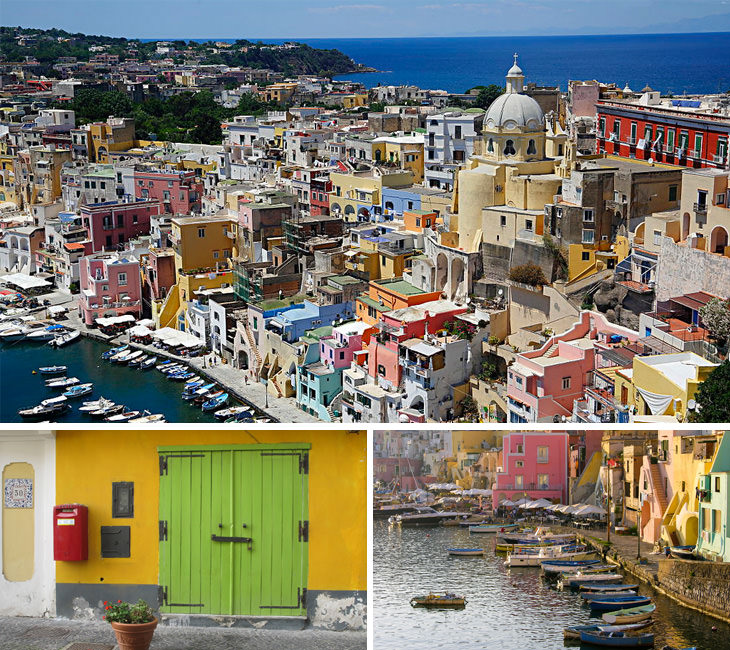 Close to the shores of Naples, you will find this colorful island, which has recently become a popular hub for tourists from all over the world.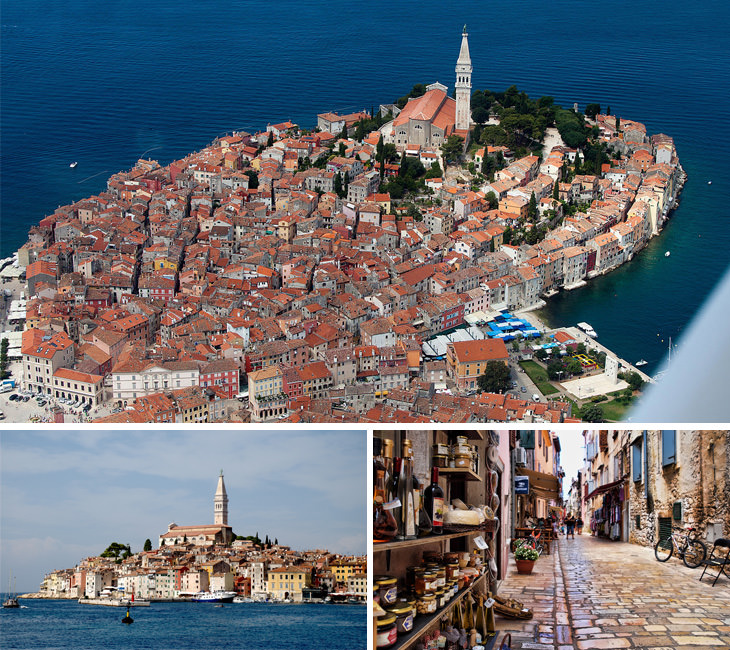 This town can easily be crowned most beautiful in Croatia. In its ancient streets, you will find quite a few shops, galleries and restaurants worth visiting.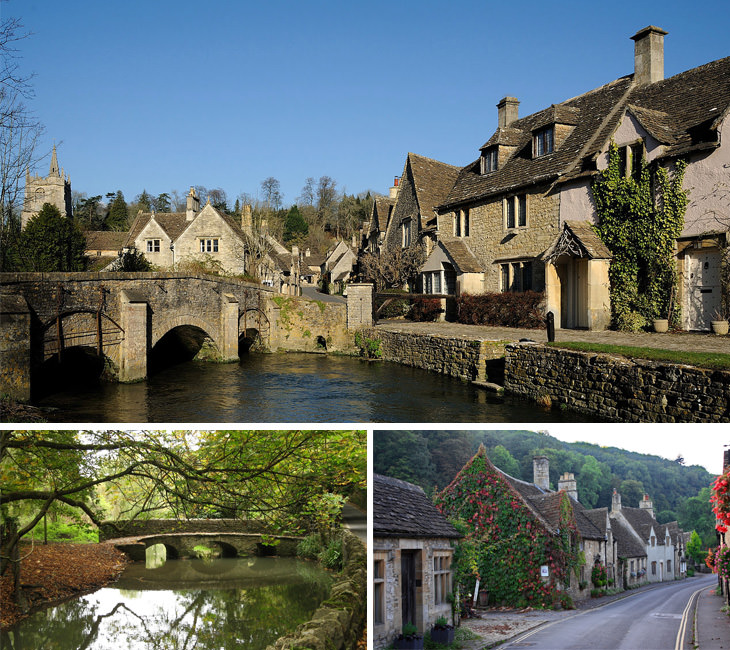 This charming village is divided into two parts - one is a narrow valley located next to the Baybrook River, and the other is a hill. Occasionally, the peace is disturbed by car and bicycle races that are held between both parts.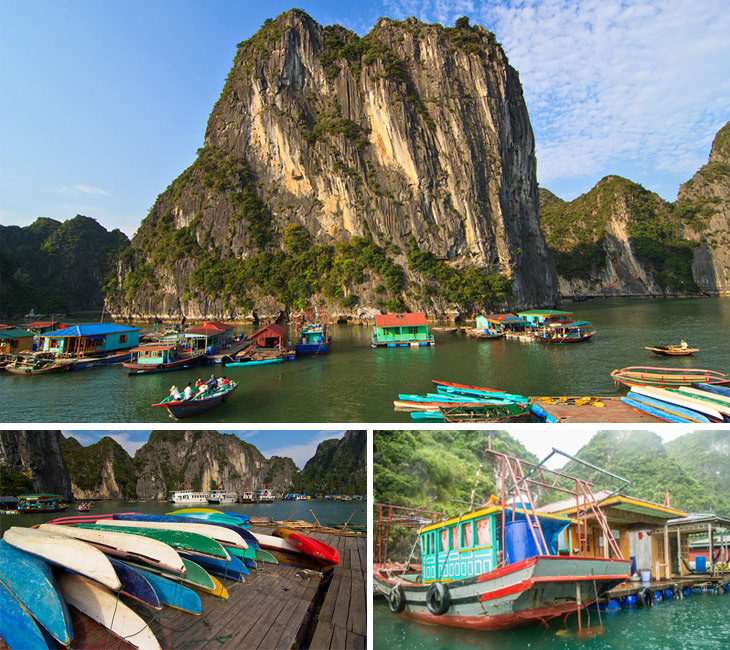 These are not just boats, but houses! Cua Van is the largest floating village in Hạ Long Bay, with more than 170 houses joined together by ropes.
image source: Xwejnusgozo, Mattia Panciroli, m01229 1, m01229 2, Pep Torres, Singa Hitam 1, Singa Hitam 2, Eugene 1, Eugene 2, Garrett Ziegler, Michael Muraz, lucadea, Jason OX4, Tom Davidson, Reisender1701, Pawel Zurek, Eddy Vaudel, mariusz kluzniak 1, mariusz kluzniak 2, cgc76, Sundar M, Mark Goebel, Matthew Hartley, Richard Jones, David Nicholls, Adriano_2, ho visto nina volare, Julia Maudlin, Jeroen Komen, Mario Fajt, Andrey, Saffron Blaze, shrinkin'violet, Anthony Stewart Vardy, Markus L, Tania & Artur, Stefan Maurer