Golden Retrievers are some of the purest and most precious things on Earth. They're exceptionally clever dogs, and can often be found helping the blind, the police, and even rescue services. They're also extremely cute, and the only thing that I find sweeter than a Golden Retriever is a Golden Retriever puppy! Thankfully, people just love sharing pictures of these tiny cute puppies, and here are 14 of the best:
1. Golden Retrievers are born with an adventurous spirit.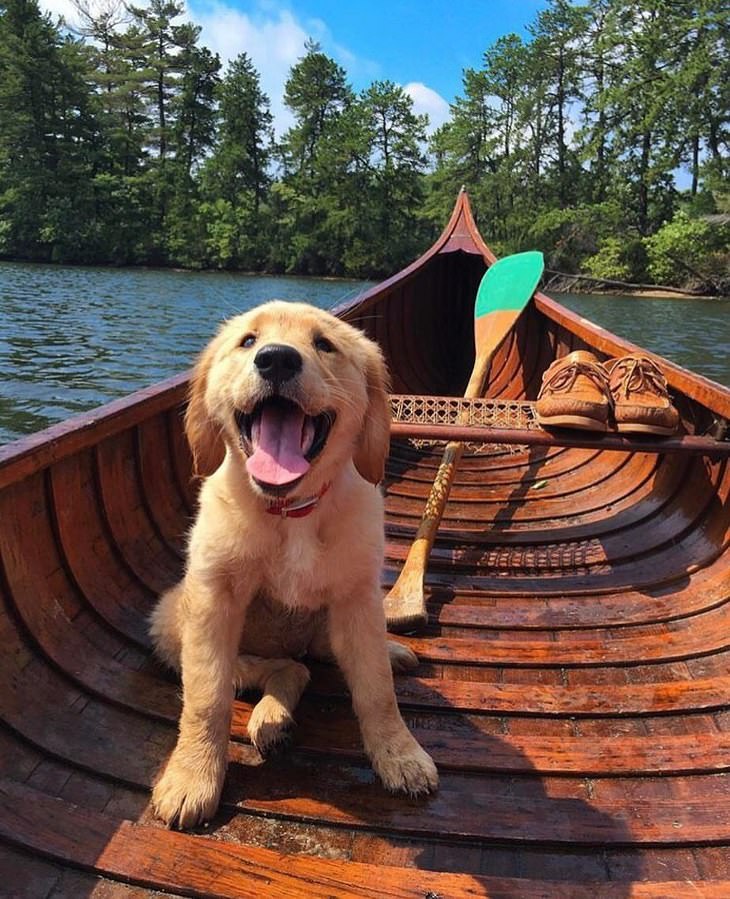 2. Playtime usually ends like this.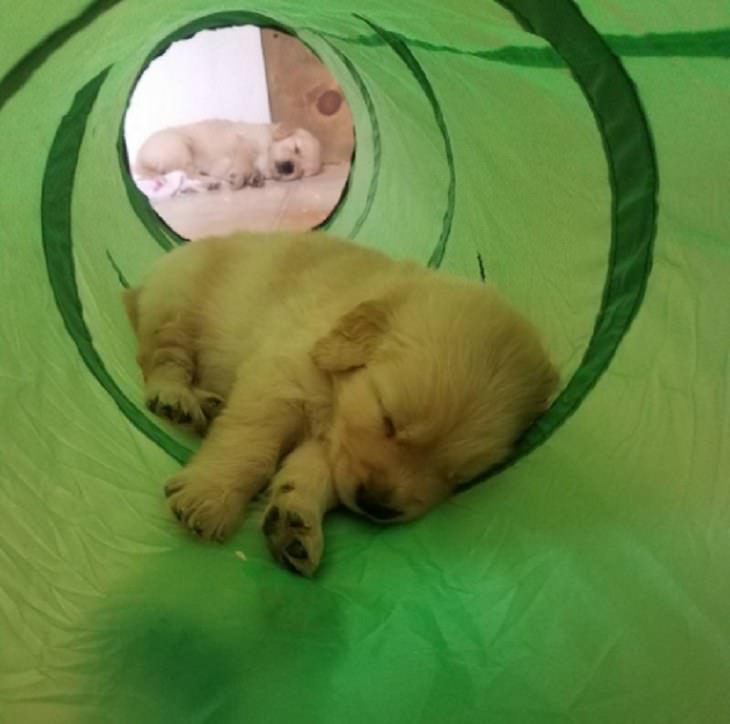 3. How can anyone say 'No' to those puppy eyes?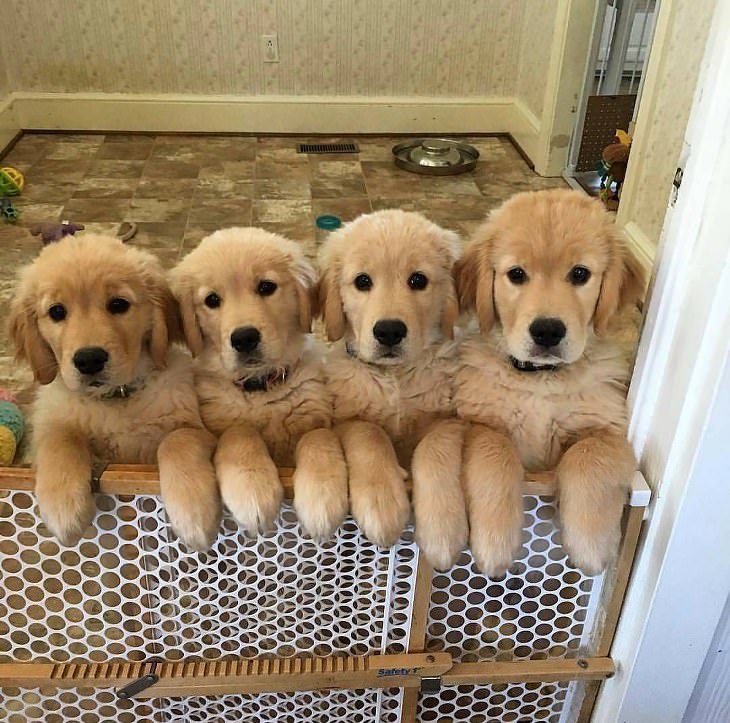 4. Cats and dogs don't quite seem to share the same sense of humor.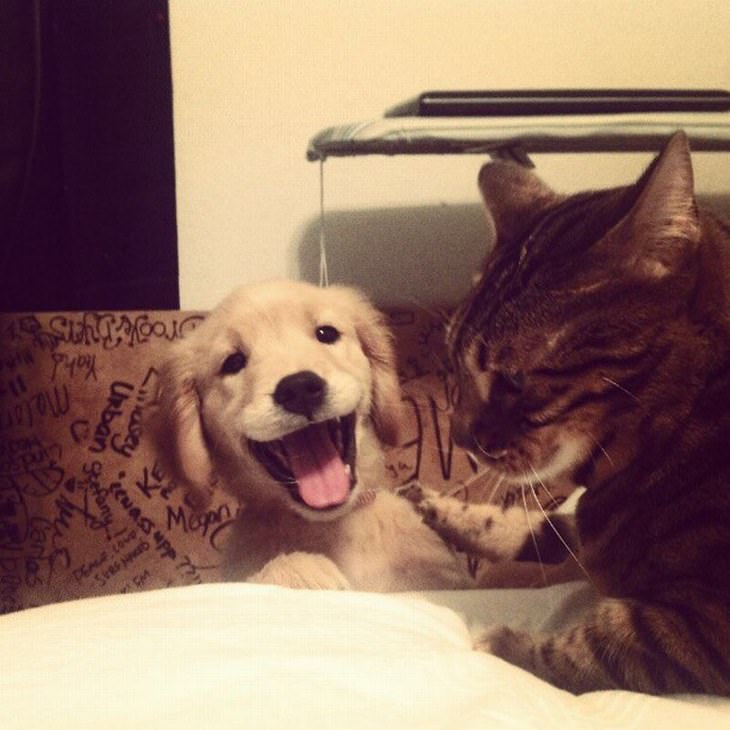 5. He falls asleep smiling, and wakes up smiling too!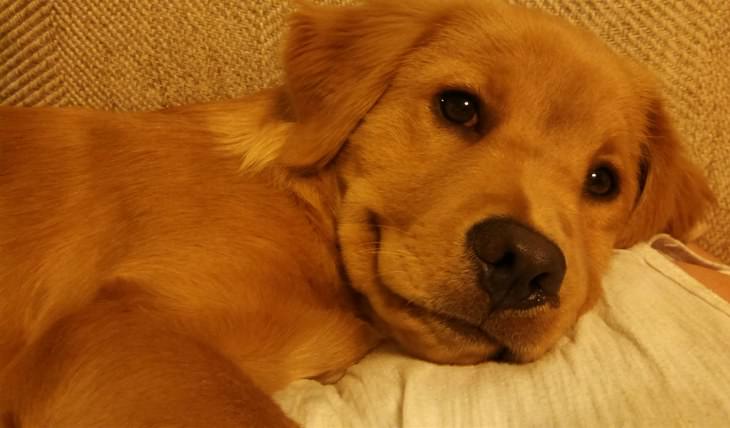 6. This cuddly pup's birthmark makes him even cuter!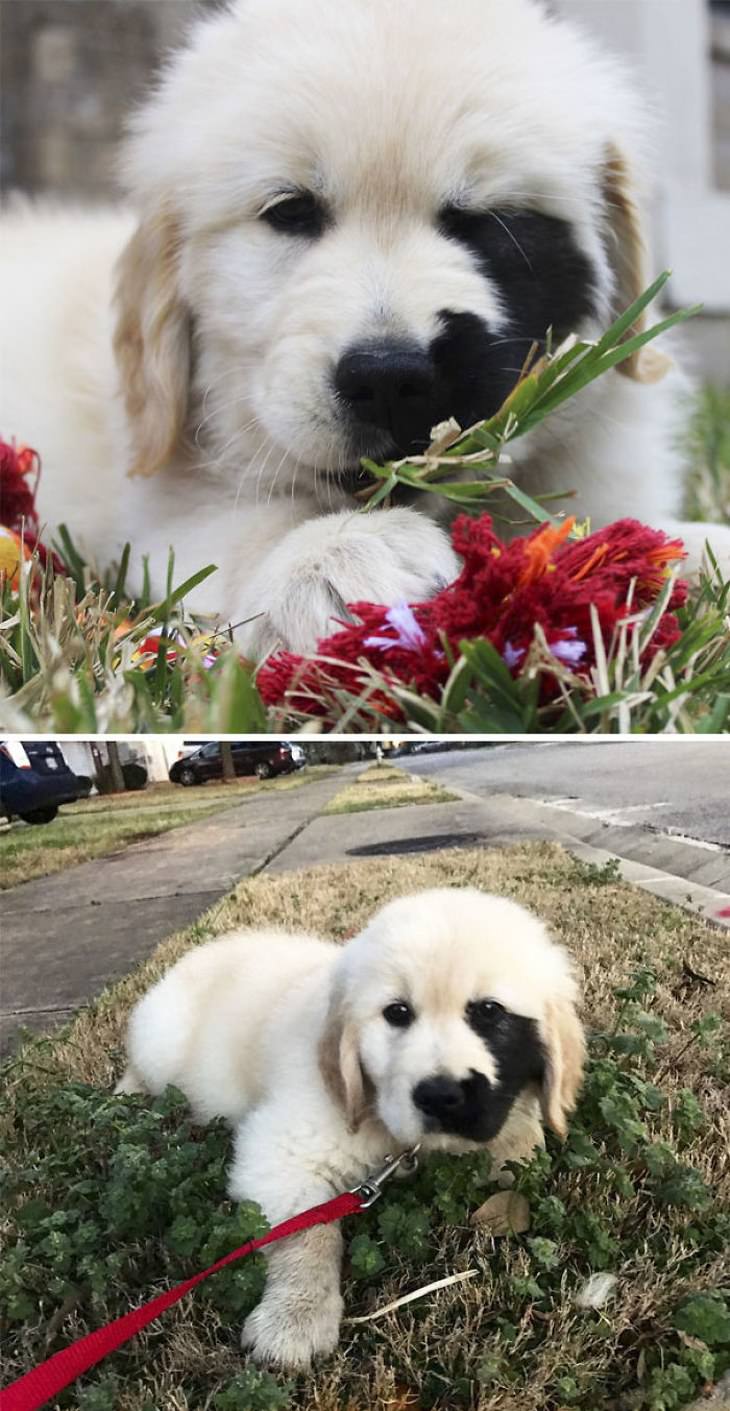 7. Who wouldn't want to drive a car full of love?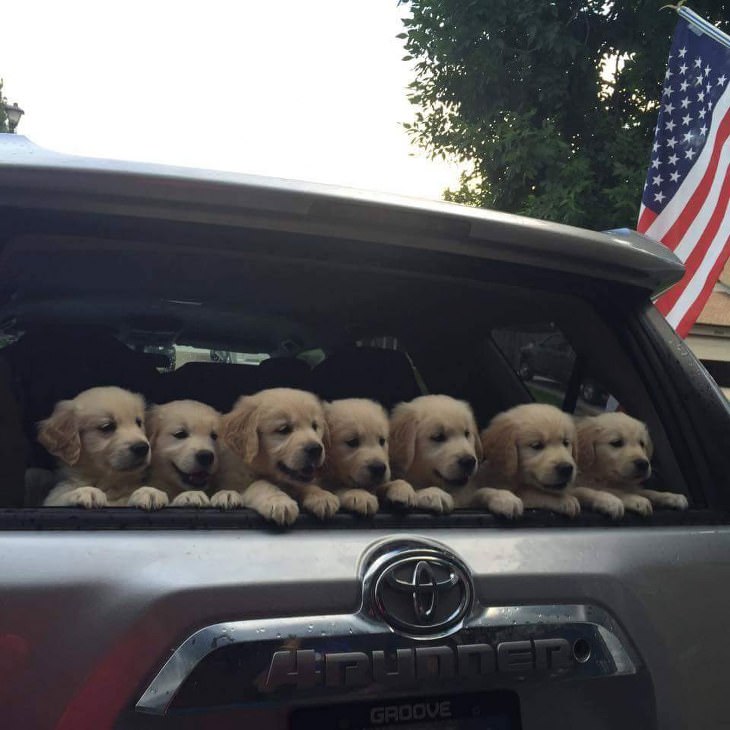 8. I can't ever take a picture of one puppy without the other getting in the way!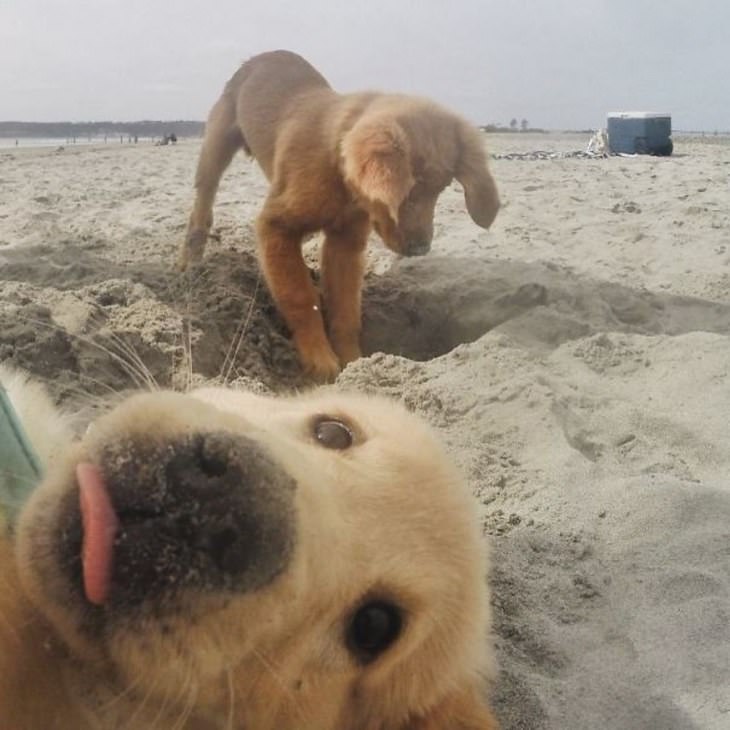 9. My friend's puppy is just too cute for words!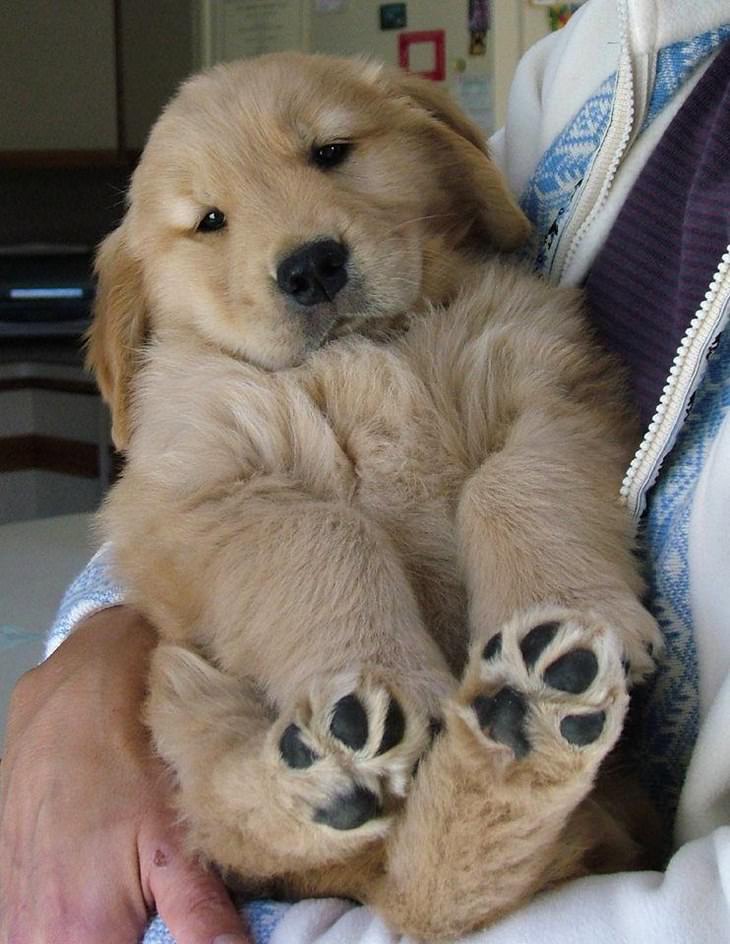 10. Regrets come in many forms. This is a common one in our house!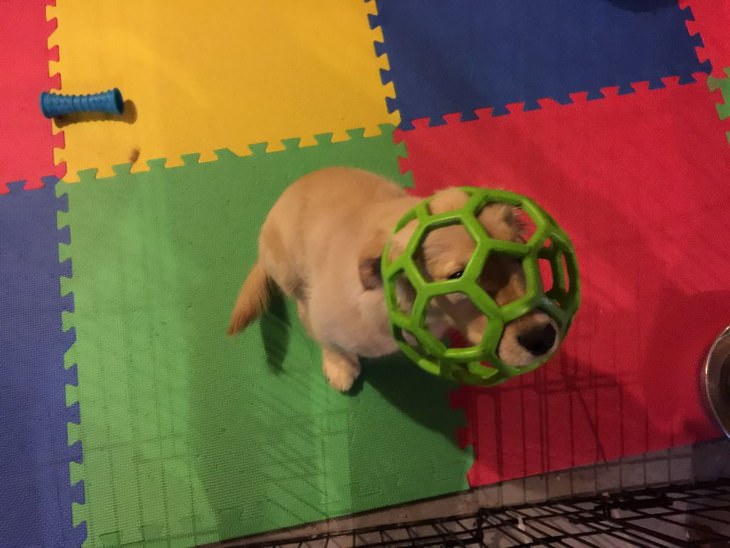 11. Wouldn't want our baby to catch a cold.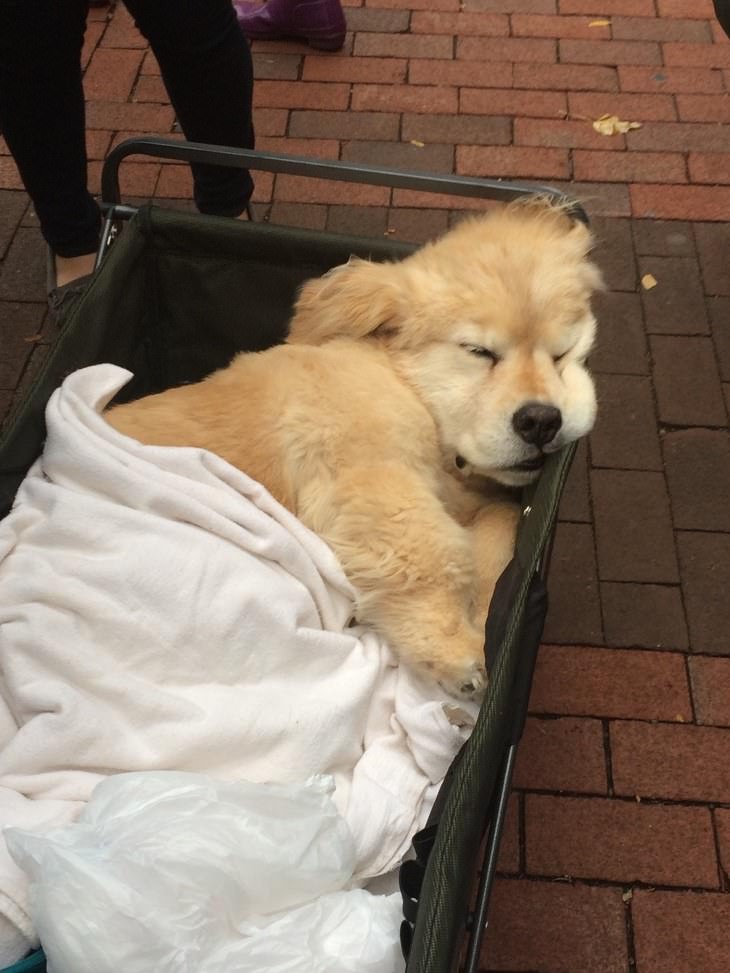 12. Who needs blankets to keep warm when you've got this many siblings?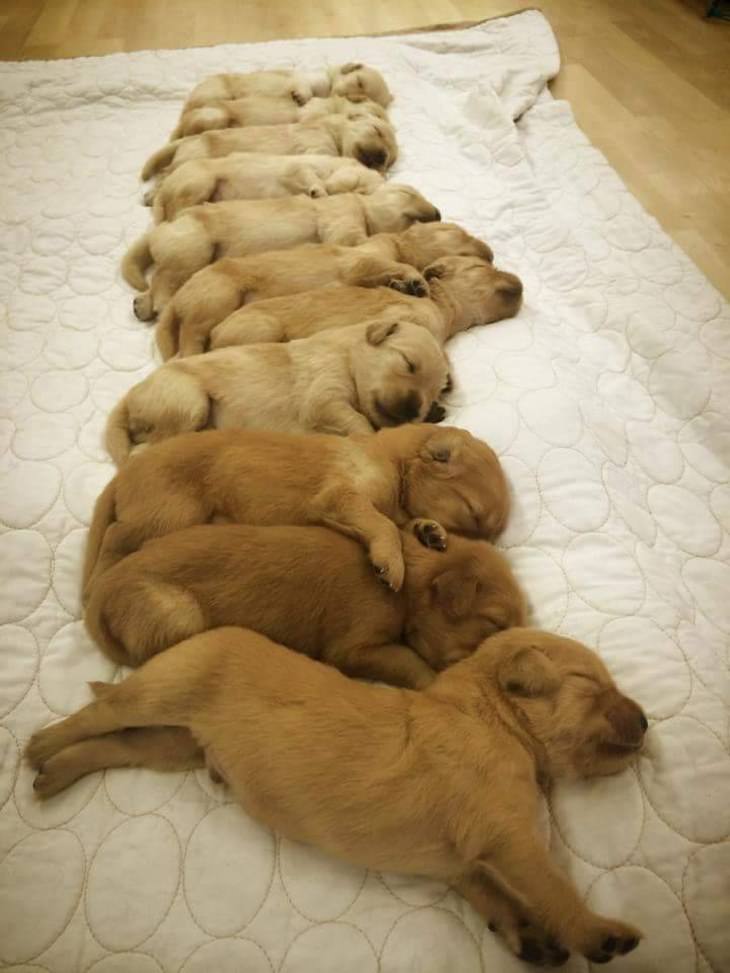 13. Is this a puppy or a polar bear?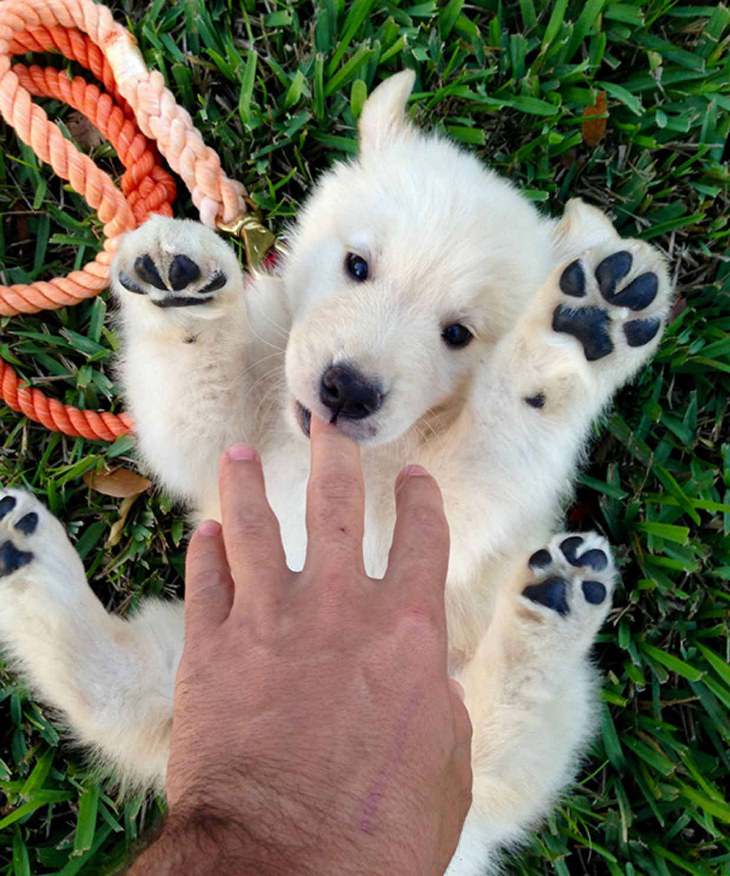 14. Motherly love in its sweetest form.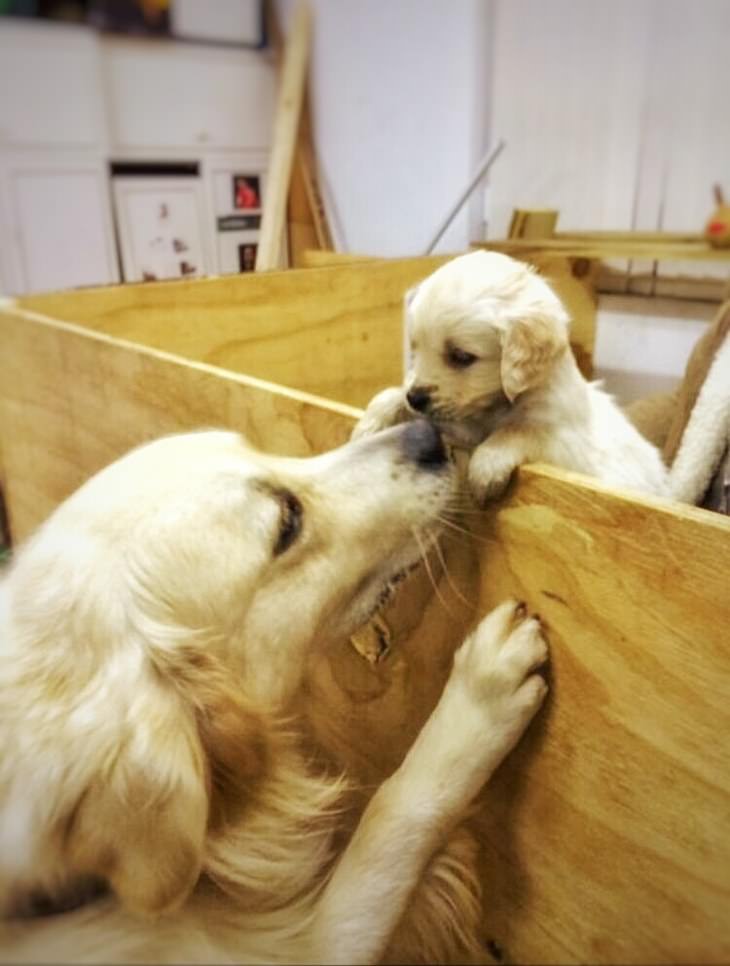 Source: boredpanda