It's wonderful to see someone young on the verge of something incredible, and that's the position that 29-year-old Croatian, Mate Rimac, is in right now. He is the founder of Rimac Automobili, which provides all-electric drive-trains for everything from bikes to boats. With that being said, his crowning achievement to date is the production of the Rimac Concept_One, which is the world's first all-electric supercar.
Although the car first surfaced back in 2012, the final, production-ready version did not see the light of day until the 2016 Geneva Motor Show. In spite of this, there are eight very lucky (and very rich) people that have gotten their hands on eight examples of the $1.1 million Concept_One that are currently in existence.
The numbers that this car boasts are nothing short of incredible. The car can reach 62mph from standstill in 2.76 second, has a total of 1,073 bhp from four electric motors driving all four wheels, and can reach a speed of 221mph. If driven sensibly, it'll even give its driver a range of up to 200 miles on a single charge.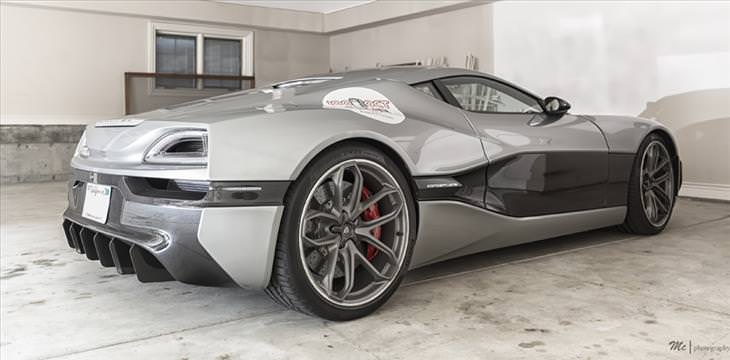 Mate got the idea to build his car when a 30-year-old BMW he was racing blew its engine. He decided to equip it with a 600bhp all-electric powertrain that he designed himself, and this in turn led to media and investor attention.
There is enough technology in this car to boggle the minds of even the smartest of people, with the first oddity that one notices being the lack of a conventional transmission. Instead, the Concept_One features a pair of small, dual-clutch, two-speed gearboxes within its rear axle to give the car the very best acceleration when being launched hard from a standstill.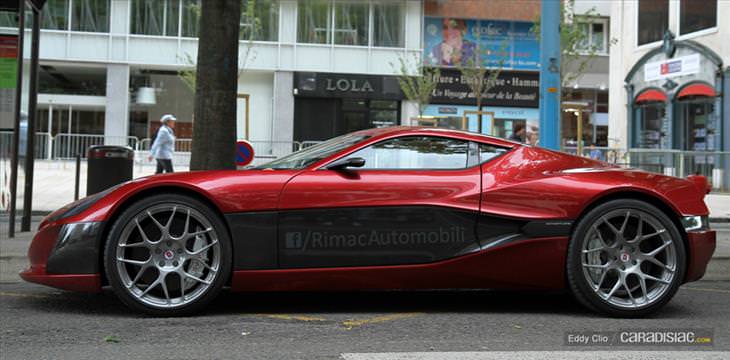 Other goodies include the most advanced torque vectoring (a car's ability to transfer or control torque to a given wheel or axle to improve performance, grip, handling or stability) system fitted to any car in the world, a space-frame chassis and Rimac's in-house-developed "infotainment" system.
In addition to its two gearboxes and four electric motors, the Concept_One also features no fewer than three different braking systems. The first recovers kinetic energy that would have otherwise been lost, the second system inverts the electric motors under heavy braking to recharge the car's batteries, and the third is a conventional brake system that uses pistons and calipers.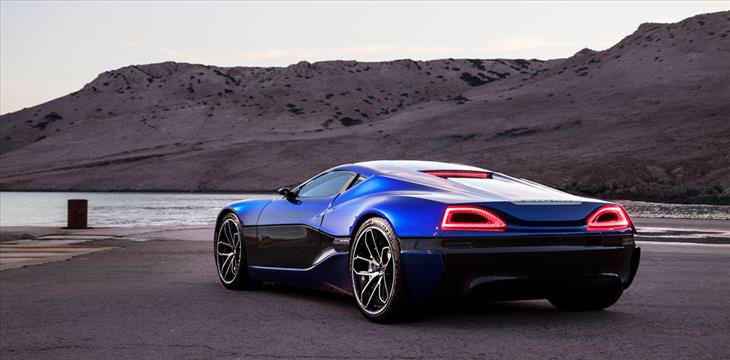 Road testers, who only had access to the car for the first time recently, have praised it for its stunning turn of speed in a straight line, and the feeling of incredible agility that it gives the driver when turning into a corner despite its considerable kerb weight.
In a rather unusual twist of fate, this obscure car was recently thrust into the global limelight following a big crash at a hill climb event. Former Top Gear and current Grand Tour presenter, Richard Hammond, lost control of a Concept_One while filming for the television show, which is watched around the world.
The car was destroyed, but Hammond was lucky to make it out with just a fractured knee. The media coverage that ensued has ensured that Mate Rimac and his talented team will be on people's lips for a long time to come.
BONUS - Meet the Croatian visionary, Mate Rimac, and see the Concept_One in detail in this next video: