With its wide variety of subtropical and temperate climates, its beautiful landscapes and opulent palaces and villas, Italy is Europe's top destination for those who are interested in gardens. The landscaping and design of the stunning villa garden have inspired garden designers for hundreds of years, and nowadays, the Italianate style is one of the most internationally-recognized. The following gardens are not only interesting to horticultural enthusiasts, but are among some of the top tourist attractions in Italy.
Isola Bella (Lake Maggiore)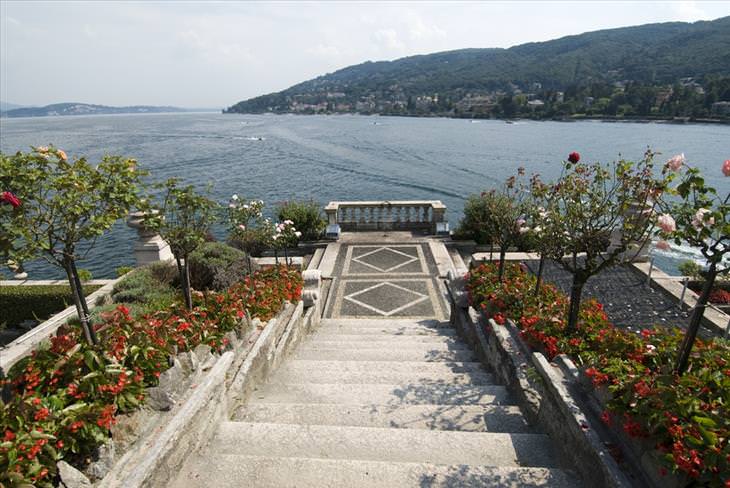 Diminutive Isola Bella, on Lake Maggiore, wasn't always what its name means – "beautiful island." As a matter of fact, it was originally just a tiny rocky island. However, in the 17th Century, Carlo III Borromeo decided to build up the island with a palazzo and gardens. All of this was in dedication to his wife. Soil was shipped in and every inch was carefully landscaped. As a result, Isola Bella is now a floating, elaborate Villa and garden that is surround by the crystal blue waters of Lake Maggiore and the snowy mountains beyond.
Villa Rufolo (Amalfi Coast)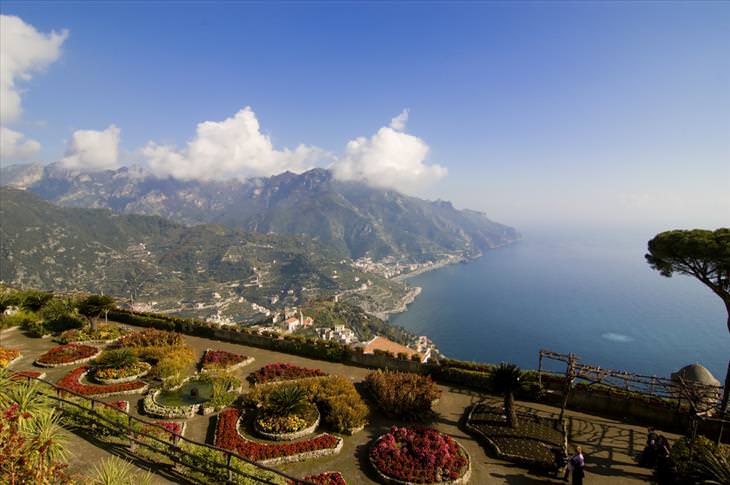 The 14th-century Villa Rufolo, in the tiny town of Ravello, is one of the Amalfi coast's finest gems. Dating back 700 hundred years, the palazzo's medieval walls and towers are made more stunning by the beautiful flowers that bloom everywhere. To top it all off, there is a stunning view of the Mediterranean from 1 kilometer up.
Vittoriale Degli Italiani (Lake Garda)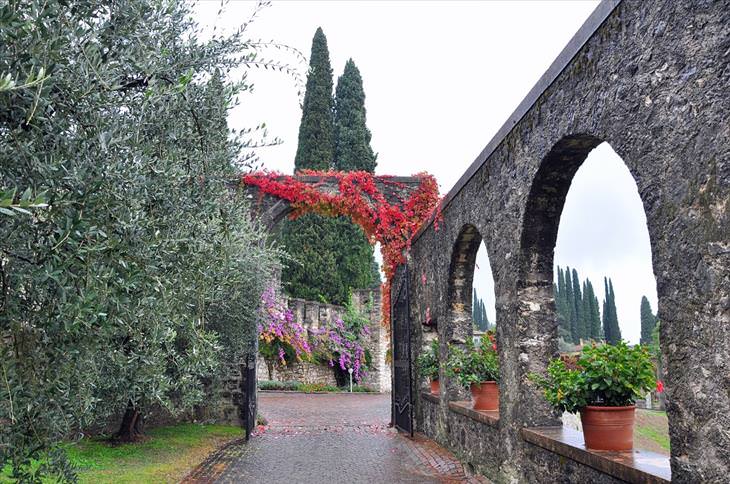 The Vittoriale is one of the most stunning and interesting gardens in Italy. The estate was built on Lake Garda in the 1920s and 30s by Gabriele d'Annunzio, one of Italy's most beloved and eccentric poets. The gardens are absolutely gorgeous and include a theater, as well as numerous courtyards. If you have the time, you really must pay a visit to the villa itself -the rooms have been left as they were when d'Annunzio was alive, and they're full of art and other oddities.
Giardino della Kolymbetra (Valley of the Temples, Sicily)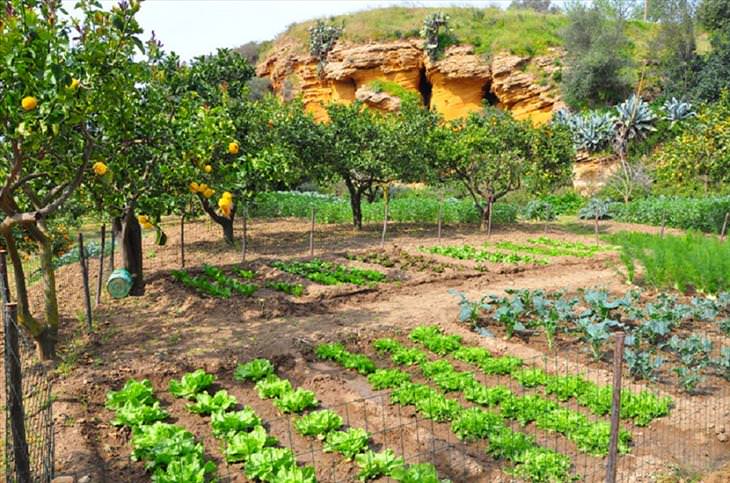 The gardens of Kolymbetra, located in Sicily's Valle dei Templi, dates back to ancient times. Even the great Virgil was a fan of this gorgeous valley. For hundreds of years, though, the area was neglected and left to choke with weeds. However, in 1999, the FAI (Italy's version of the National Trust) took over the garden, replanting it and restoring it to its former beauty. Nowadays, it's filed with orange and lemon trees, olive groves, and a wide variety of beautiful flowers. With its ancient origins, location under Agrigento's ancient Greek temples and its blooming flowers, this has got to be one of the most beautiful gardens in Italy.
Villa d'Este (Tivoli)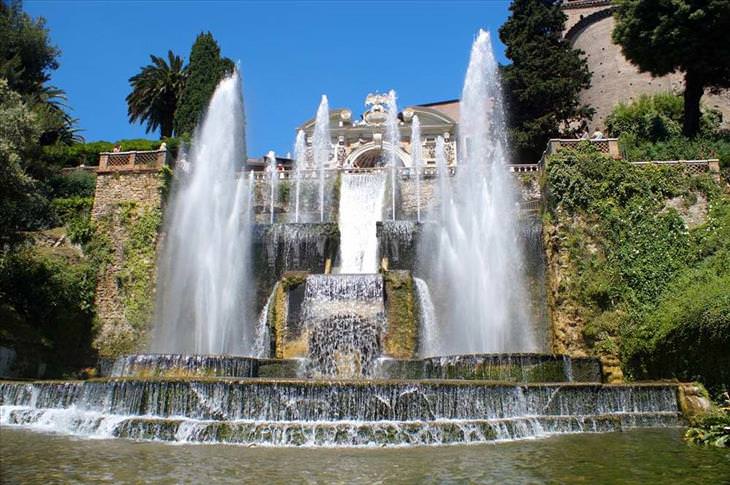 This is one of the finest Renaissance villas and gardens in Italy. Built by the grandson of Pope Alexander VI during the 16th Century, it is filled with formal gardens, gorgeous fountains, and rooms adorned with frescoes. Furthermore, you can combine a visit to these gardens with a visit to Hadrian's Villa – an estate that is full of trees, ponds, and ancient ruins.
Boboli Gardens, Florence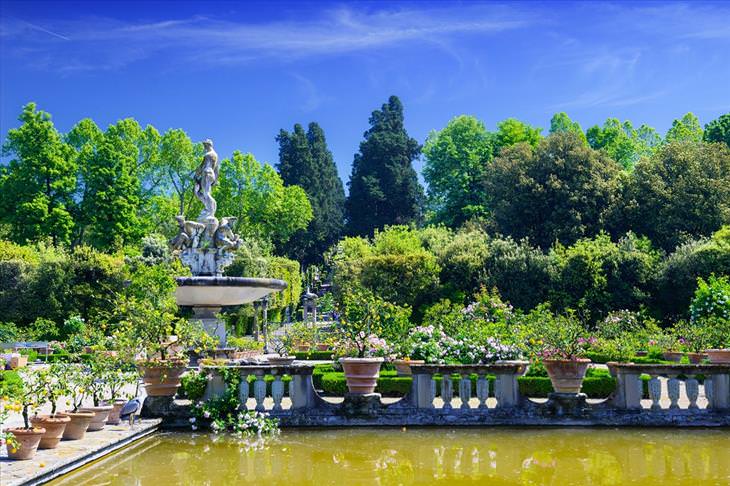 It took over a hundred years to complete this terraced garden that covers 111 acres behind Florence's Palazzo Pitti. The gardens are carefully manicured with the formal parterre, architectural follies, and water fountains that were common in Renaissance gardens. All this is linked together by promenades and intimate paths that make a stroll through these gardens a welcome respite from the bustling city life. From the top of the gardens, at the terrace near the Kaffeehaus, you get a stunning view of Florence and Brunelleschi's great dome.
La Mortella, Ischia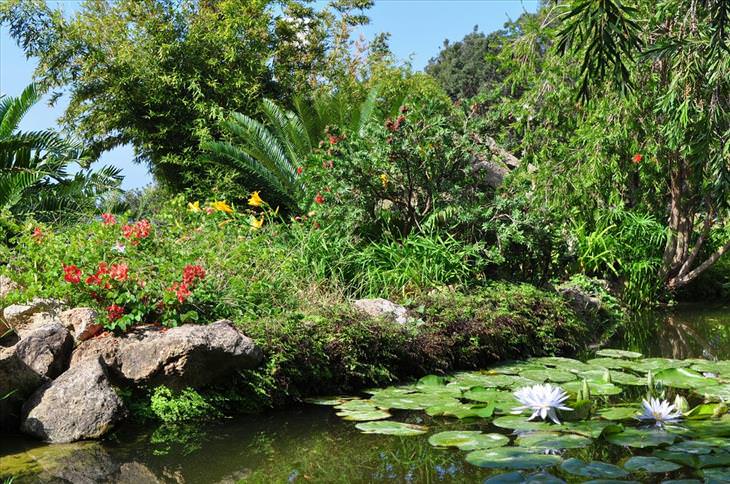 The stunning and unique environment of an island replete with thermal springs inspired William Walton's (a British composer) wife to create a tropical garden surrounding their home on the island of Ischia, in the Bay of Naples. In 1946, Lady Susana Walton asked British landscape designer Russell Page to create these gardens, which are now home to over 800 rare plants that are native to four different continents. These gardens also have a Greek Theater where an entire orchestra can perform in astounding tropical surroundings.