New guidelines for introducing infants to peanuts have just been released by the National Institute of Allergy and Infectious Diseases (NIAID). The recommendation states that once your child hits the 6-month mark, you should begin to introduce peanut-containing foods into their diet, reducing their chance of a peanut allergy later in life.

Of course, whole peanuts remain a choking hazard, but you can try foods like peanut butter or peanut flour. Still, it's important that you consult with your pediatrician, about which foods are appropriate for your child

.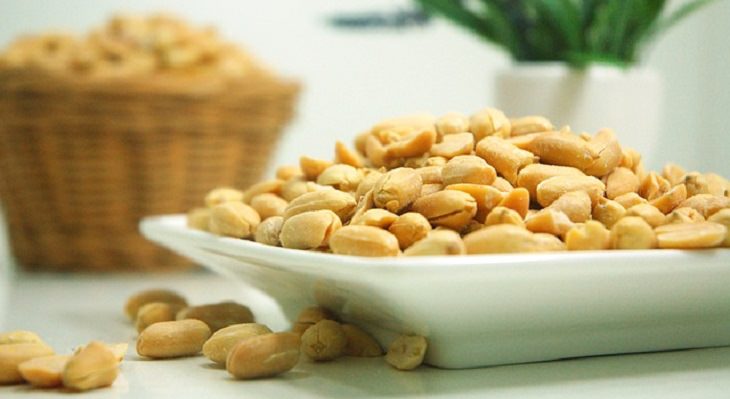 The new guidelines may seem perplexing - and indeed they are. Previously babies were supposed to avoid peanuts until the age of 3 or older, according to the guidelines from the American Academy of Pediatrics released in 2000. It was previously thought that introducing peanuts too early in life might increase the risk of an allergic reaction.
So, how should you go about introducing peanuts to young children? With regards to allergies, children are split into three categories: high risk, medium risk, and low risk. Those at highest risk for a peanut allergy are babies with severe eczema, an egg allergy, or both. Those who are diagnosed with mild to moderate eczema are at moderate risk and those in the low-risk group have no eczema or food allergies.
But what is the link between eczema and food allergies? As stated in the Washington Post, Matthew Greenhawt, a Physician at Children's Hospital in Colorado explains that eczema is "an obvious external measure that has been linked to food allergies". In fact, it has been known for over a century. Still, despite the knowledge, there is no solid research that explains exactly why eczema and food allergies often go hand in hand. However, it's believed that the skin condition has high levels of immunoglobulin E antibodies, which contribute to food allergies, hay fever, and asthma.
The guidelines recommend that children at the highest risk for peanut allergies should be exposed at around 4 to 6 months - earlier than the NIH recommend for lower-risk infants. The NIH also recommend that a specialist perform a blood or skin test before the initial exposure to peanuts. This will help determine whether the child should ingest them at home or in a doctor's office. As for children in the middle or low-risk group, peanuts can be tried at home at around the age of 6 months.
Living with a peanut allergy requires both parent and child to remain vigilant. It is therefore vital to prevent the development of such an allergy. NIAID Director Anthony S. Fauci, M.D. said that "widespread implementation of these guidelines by health care providers will prevent the development of peanut allergy in many susceptible children and ultimately reduce the prevalence of peanut allergy in the United States."
Read the full guidelines recommended by NIH here.