It's a big world out there with plenty of amazing sights to see and more places to visit than anyone could ever go to - but what if I told you there's a map that lets you travel all over the world and see some of its most beautiful locations in a way you're likely to never experience for yourself?
The site is called travelbydrone.com, and once you go there (either by clicking on the link or on the map below), you will see a map of the world much like any other map on the internet - with one crucial difference.
Instructions: Click on the image below and you'll be transferred to the map. Clicking on each of the markers on the map will open a video taken by a drone flying above that area. You can literally jump from anywhere to anywhere, and experience the locations from a bird's eye view. My personal recommendations? Rome, Jasper National Park and New York. Go on, explore the world and figure out which ones are yours!
On the right, you will also have a menu with the options of looking at the latest videos, the best voted of this year, and even seeing 360°
angle videos that allow you to look around you as you fly over some stunning locations!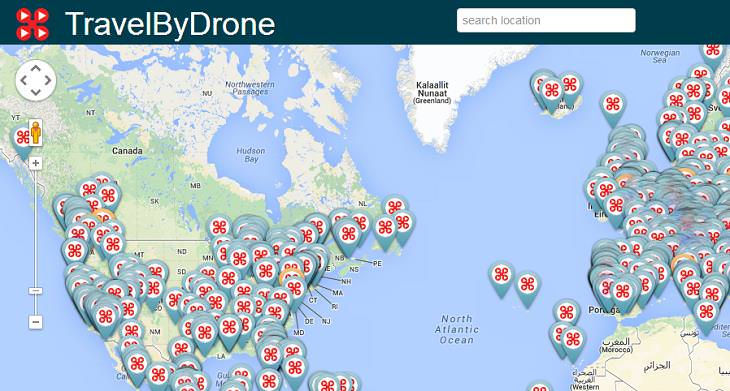 If you want to get an idea of all the amazing videos that await you at travelbydrone, take a peek at this one: