We often consider many products available on the market to be safe to use. Rarely do we ever question whether they can cause us harm. In this horrifying incident, a school girl from the UK suffered permanent damage from what both her and her mother considered to be an innocent-looking product. Read her unfortunate story below.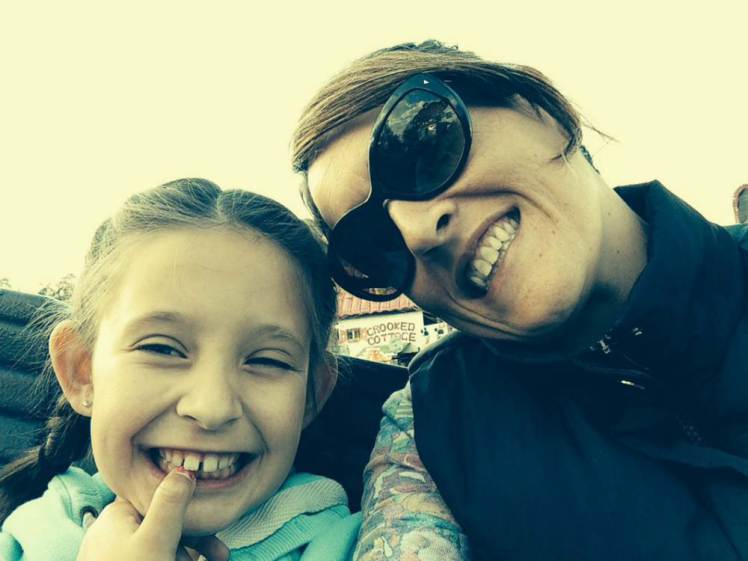 Olivia Retter from Hertfordshire, UK, was asleep in bed with her phone resting on her leg. Upon waking up the following morning, her thigh was sore and looked excruciatingly red. She inspected her phone and noticed that acid had leaked through. Both her and her mother realized that the $9 cover case from clothing and accessories store New Look had caused the burns. They believed that Apple were in no way at fault. Olivia's alarmed mother rushed her daughter to the doctor, who confirmed that she had suffered with severe chemical burns caused by acid. Her burns were dressed and treated, but unfortunately she was told that she will be left with the iPhone resembling mark for the rest of her life.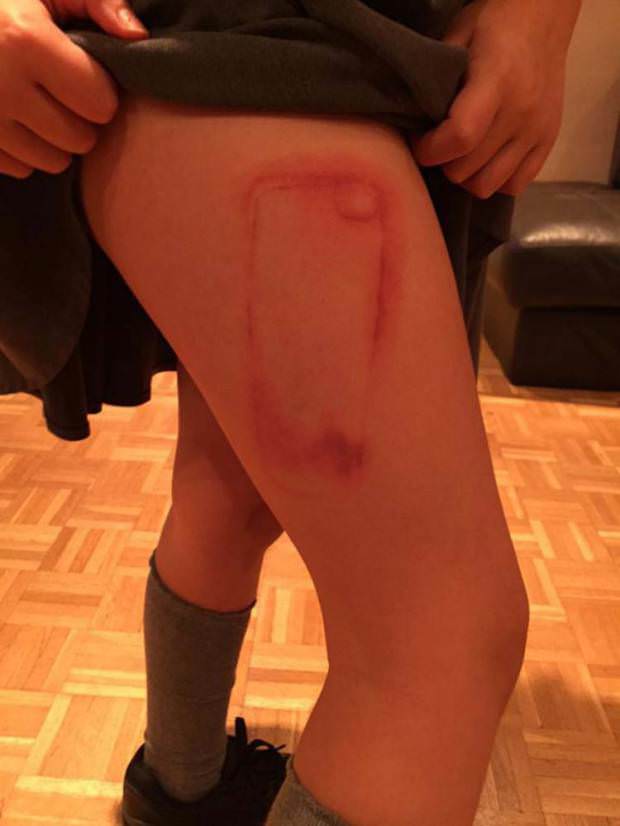 New Look took action on the matter. In line with their Health and Safety Procedure, they have instructed all stores to remove the product immediately. Furthermore, according to a spokesperson from the company: "Our quality team have also begun an investigation with the supplier to prevent this from happening in the future."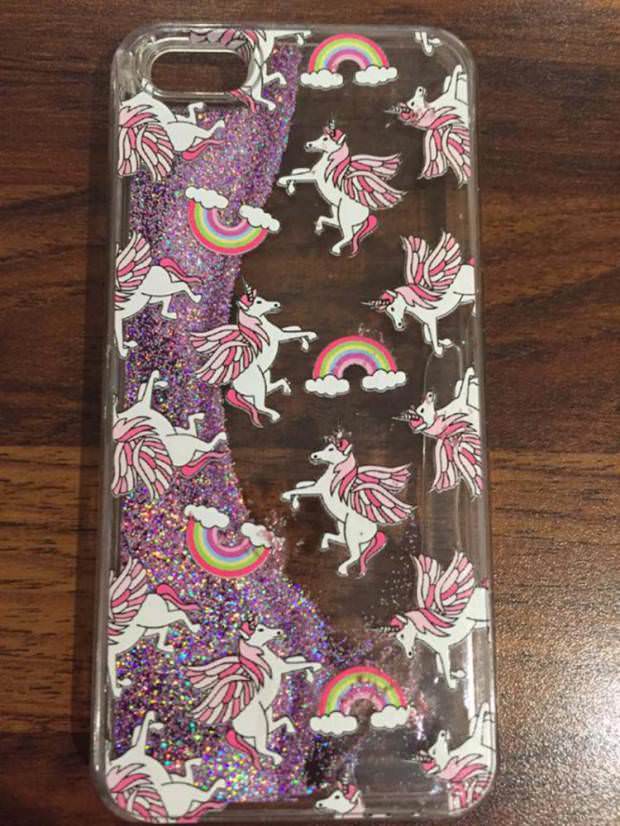 Olivia's mother, Karly posted the images of the burns on Facebook, hoping to raise awareness of the incident and in an effort to warn other parents who may have bought their children a liquid based glittery phone case, asking them to be aware of the danger these cases can cause. Let this horrifying incident serve as a warning to all parents.
Share this post with your loved ones so that they too may be aware of the damage certain phone covers can cause.