Some of these animals grow up to be big, some of them grow up to be fierce, others don't grow much at all! But they all share one trait in common...when they are babies they fit inside a single, human hand. These adorable little guys and girls are bound to bring a smile to your face. Just try not to aay 'awwww' out loud if you in public, you might get some funny looks!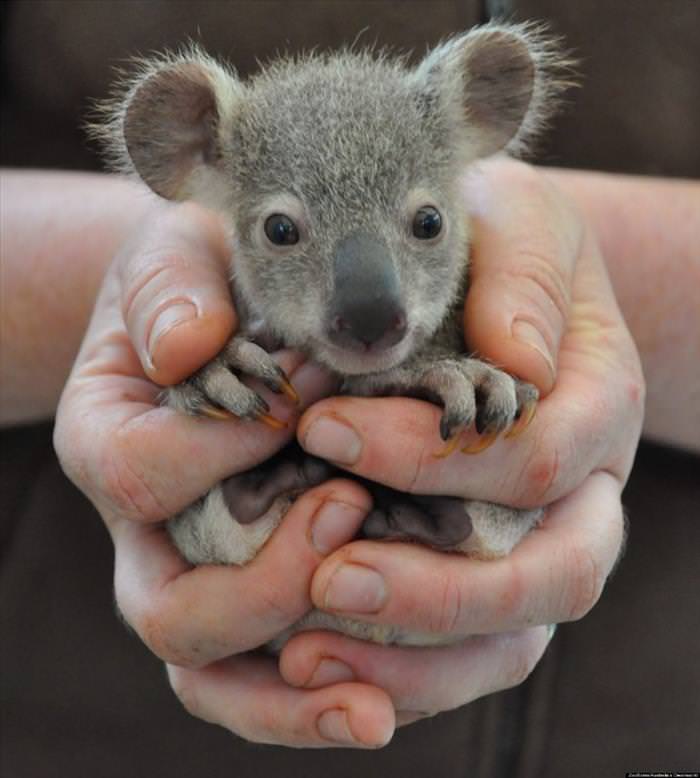 If you ever wondered why koalas are often referred to as 'bears' even though they are technically marsupials, this little guy is good evidence. As cute as a teddy bear!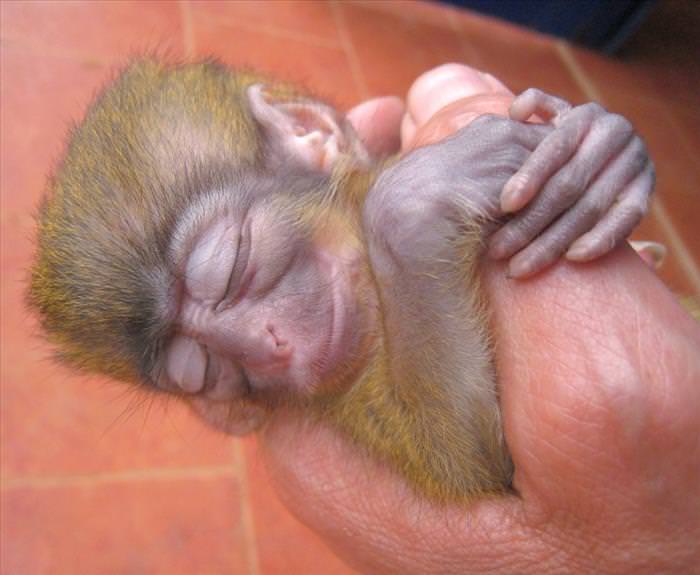 The only trees this tiny monkey could swing through are bonsai trees!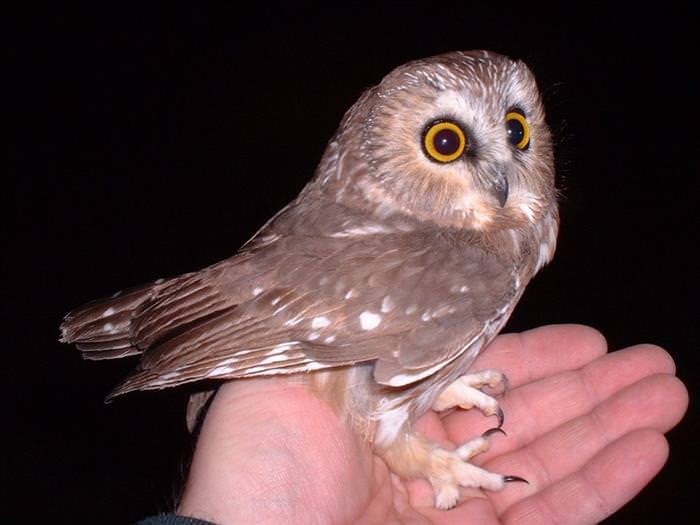 This adorable owl appears to be worried about the level of its own charm.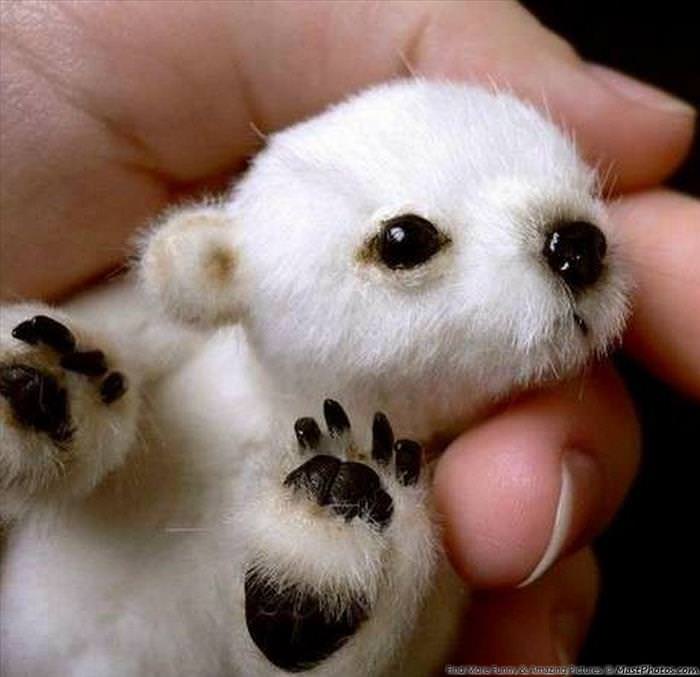 What's cuter than a big, cuddly black and white panda? A tiny, white baby panda; that's what.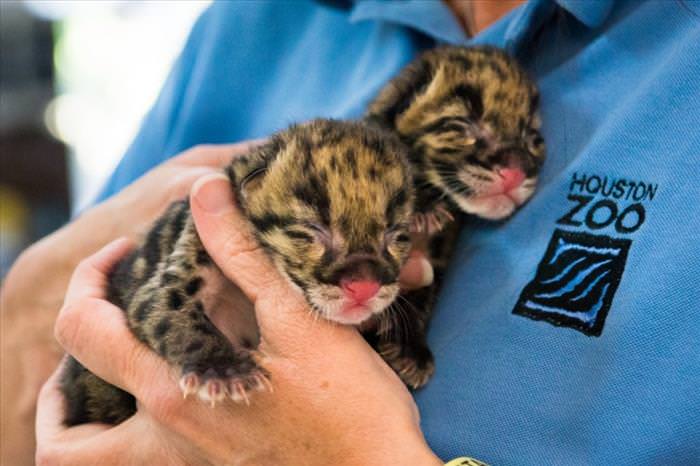 Might as well pet these baby leopards while they fit in the hand because in a few years they will make sure you have no hand left if you do the same!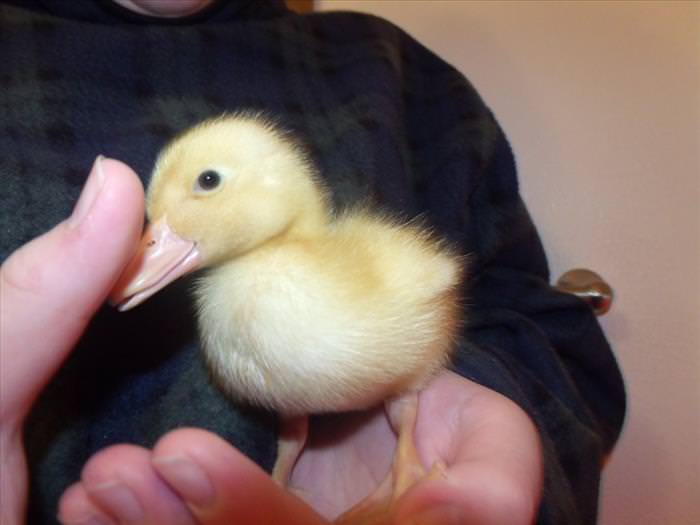 This tiny duckling has already perfected the art of posing for the camera - 'I will show them my good side and shoot them a cheeky smile'!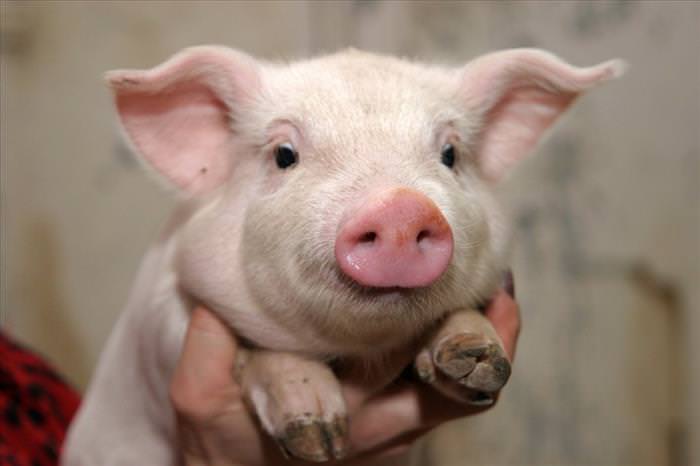 Ok so a piglet is a little to big to fit in the palm of your hand but you can't blame us for including this little guy in the list!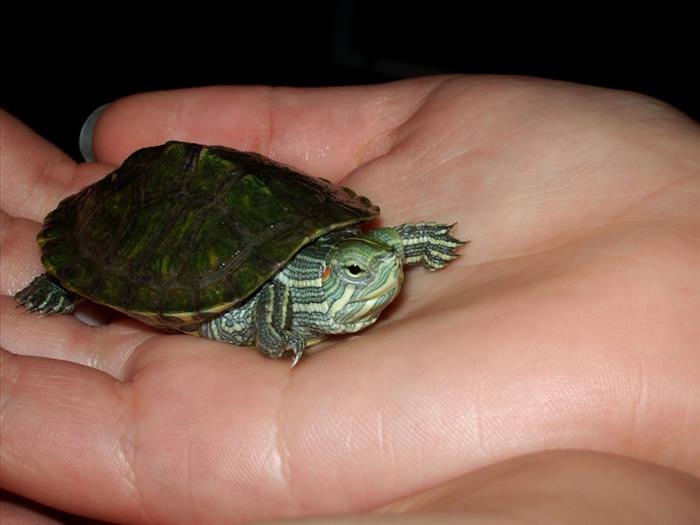 This turtle is thinking: 'I might be cute but pet me too much and I am going back into my shell!'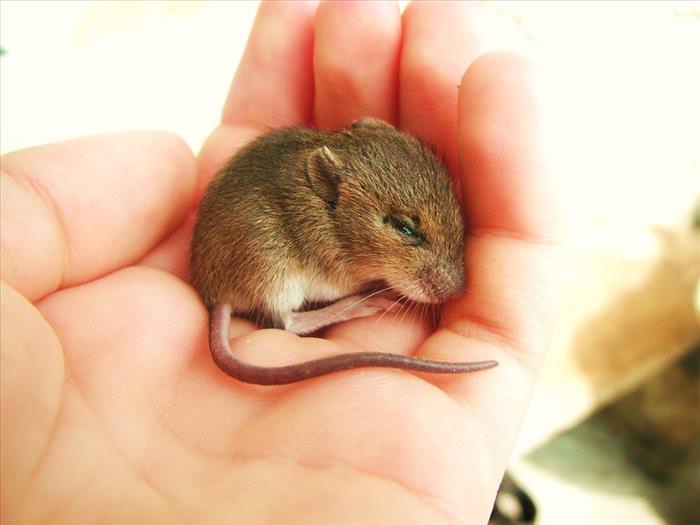 So if you could fit an adult mouse in your hand, it makes sense that you can fit a baby mouse into three fingers!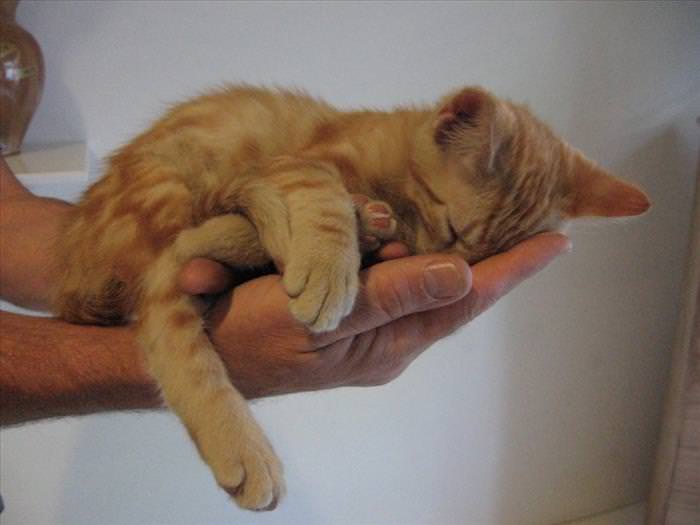 We couldn't really do a list of baby animals without including an adorable kitten!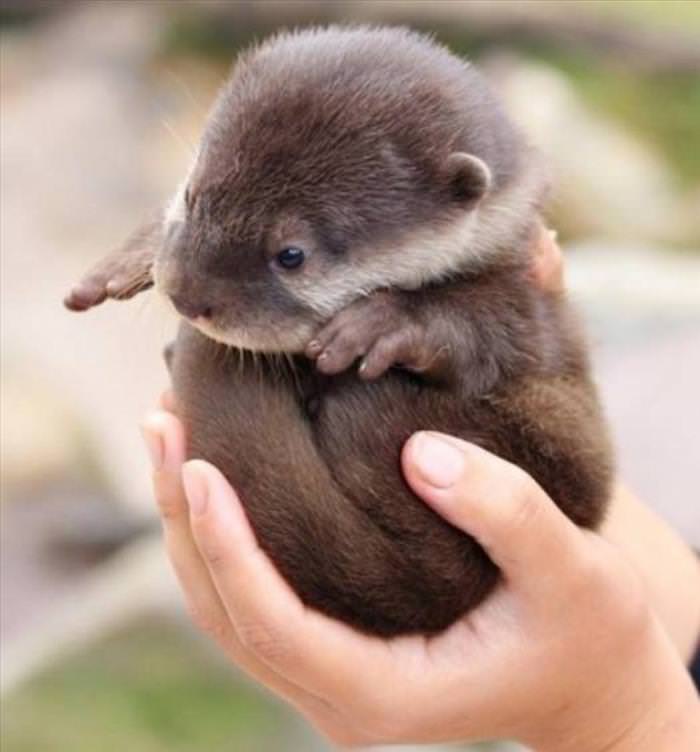 This baby otter might just be the furriest little chap on the planet.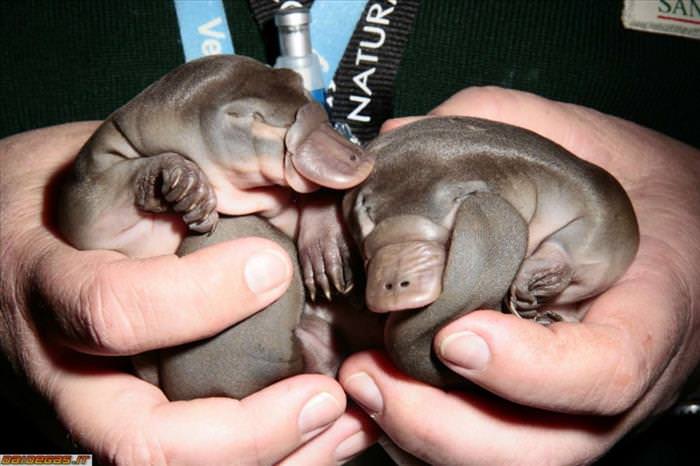 Whoever decided to put a beak on a mammal when creating the Platypus clearly had cuteness in mind.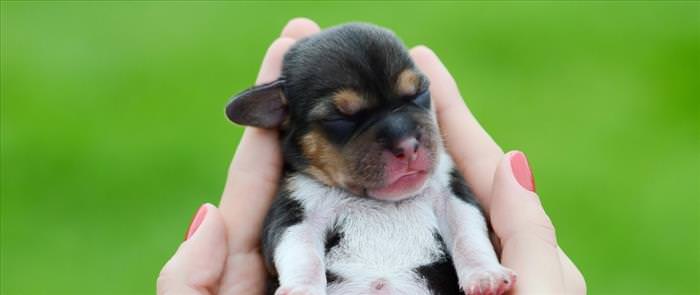 Ok, so if we couldn't do a list of cute baby animals without including an adorable kitten, we had better include an adorable puppy as well!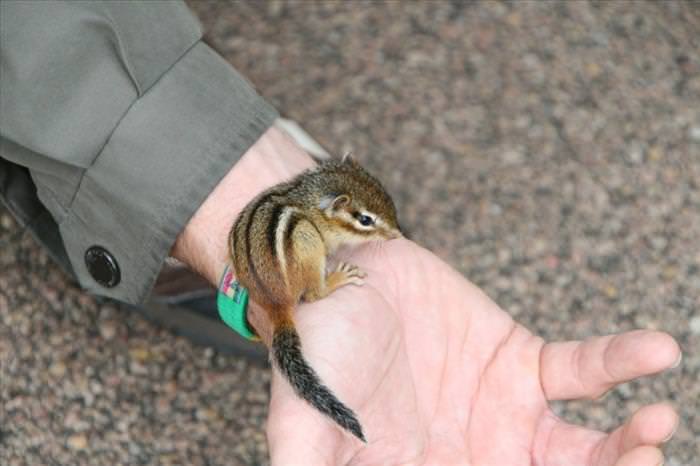 This baby chipmunk is perfectly pocket-sized!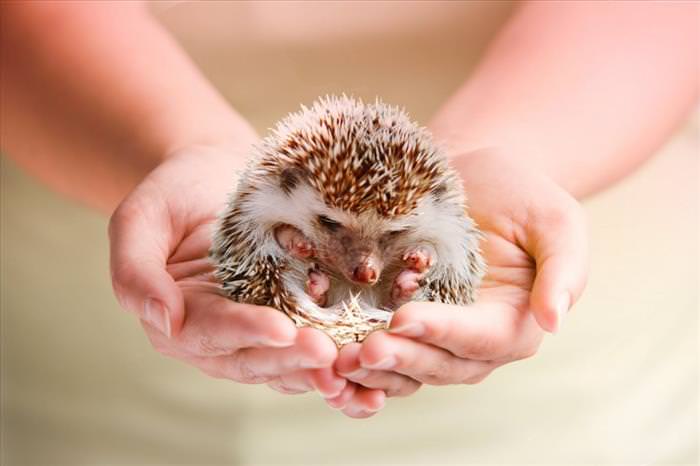 Why do baby hedgehogs have spiky bristles? To stop people petting their adorable, little heads constantly.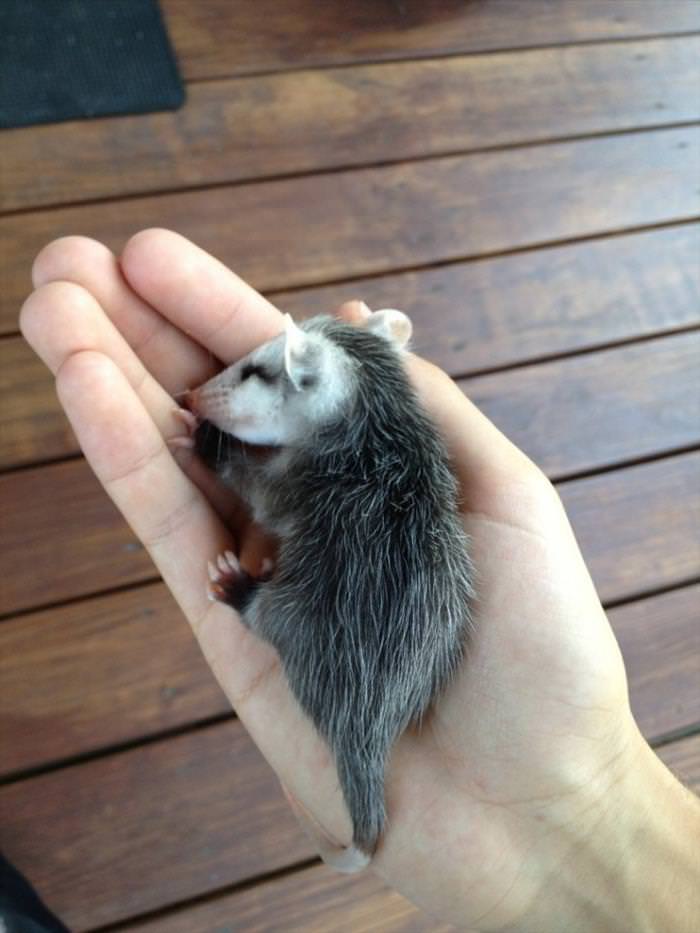 And to think we class possums as pests..butter wouldn't melt in this little chap's mouth!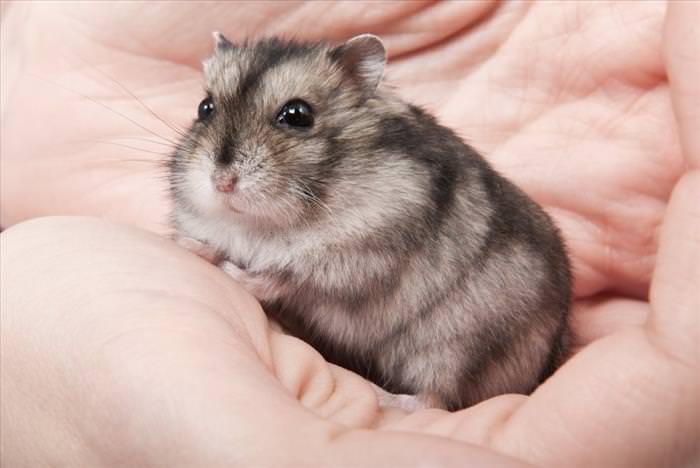 Tiny little ears? Check! Chubby cheeks? Check! Fluffy fur? Check. This little hamster is ticking a lot of cuteness boxes.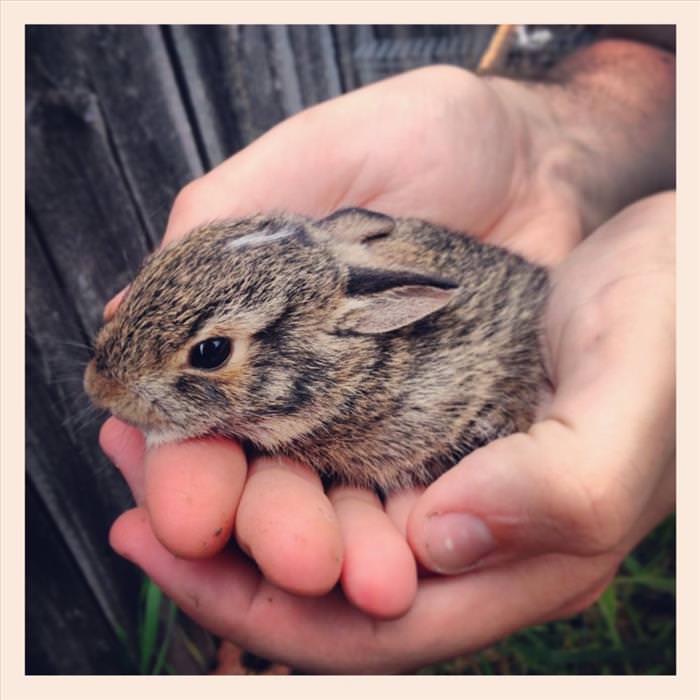 No wonder rabbits breed so rapidly, their young are so adorable!
Life would be so much happier if you carried a little, sleeping squirrel around your hand all day.