Japanese macaque in the Joshin'etsukogen National Park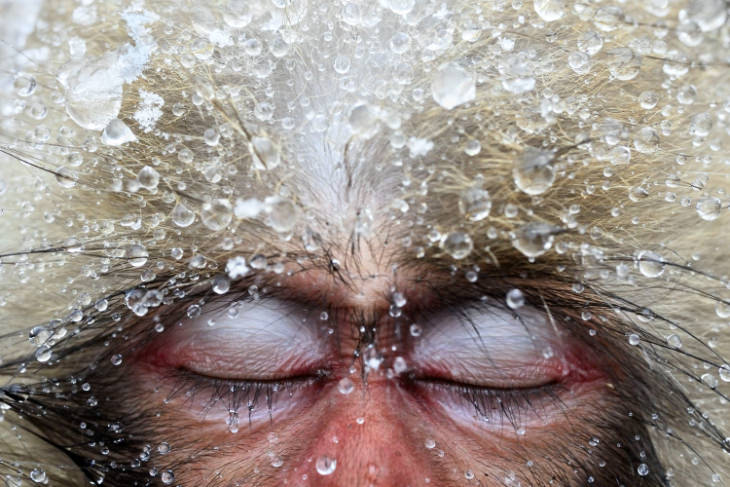 Source
/Photo © Jasper Doest
As the temperatures plummet, the monkeys gather in the hot-spring pools to stay warm and socialize.
One of the founders of Vital Impacts, Amy Vitale, speaks about her reasoning for the initiative: "Each photo has a powerful story and illustrates how small and deeply interconnected our world is. When we see ourselves as part of the landscape and part of nature, then saving nature is really about saving ourselves. Our fate is linked to the fate of animals."
Source
A wolf from the
Nenana River wolf pack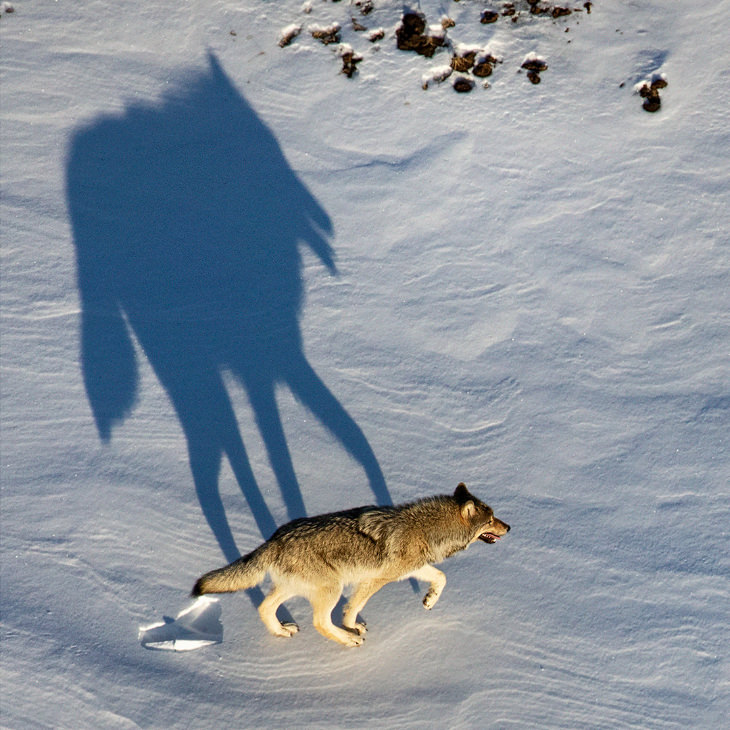 Source
/Photo © Aaron Huey
A Polar Bear in the fjords of
Greenland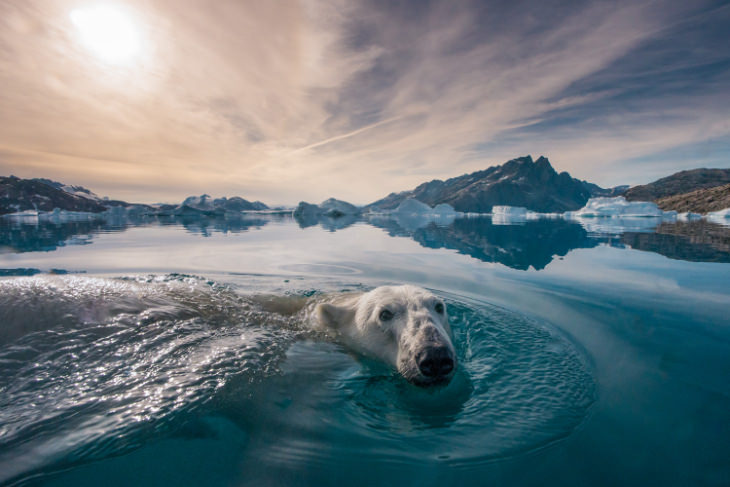 Source
/Photo © Andy Mann
A resting endangered Green Sea Turtle surrounded by Glass Fish on the back of the Ningaloo reef.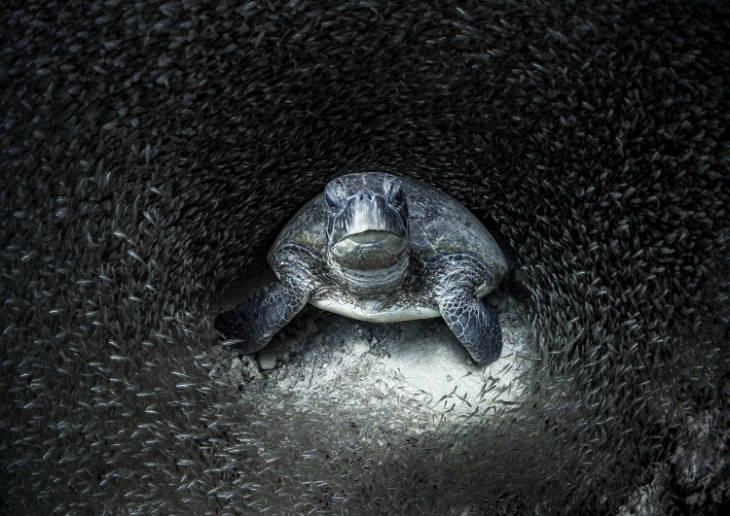 Source
/
Photo
©
Aimee Jan
Nighttime in
Makgadikgadi Pans, a salt flat in Botswana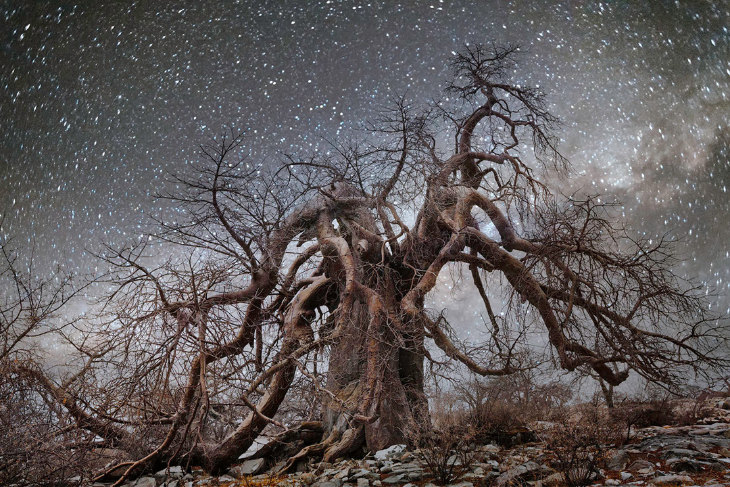 Source
/Photo © Beth Moon
Kilifi the rhino and his Keeper Kamara
at Lewa Wildlife Conservancy in Kenya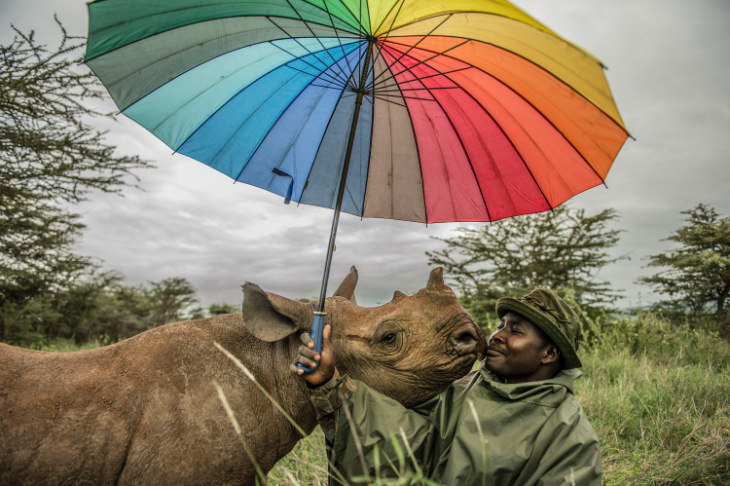 Source
/Photo © Ami Vitale
Underwater Walrus originally shot for National Geographic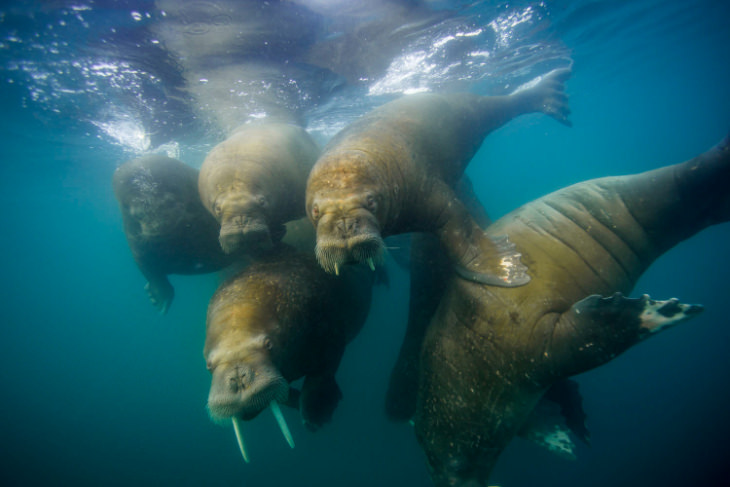 Source
/Photo © Cory Richards
Giant Sequoia Trees originally
shot for National Geographic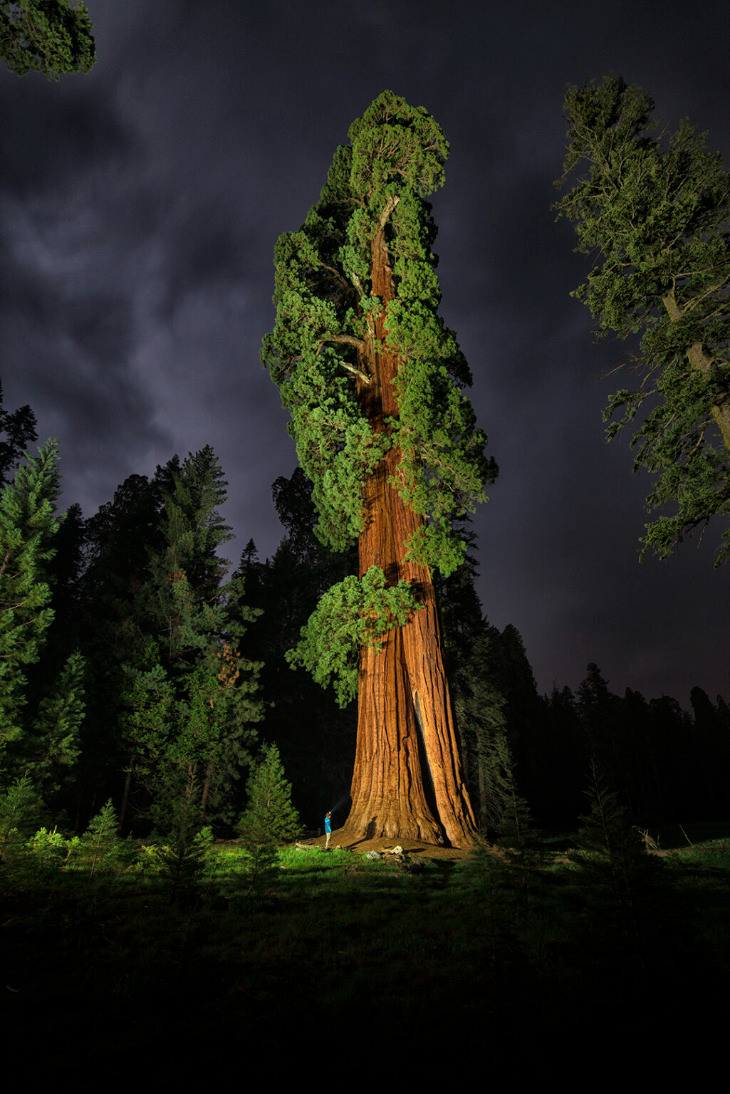 Source
/Photo © Keith Ladzinski
Fully matured trees grow upwards of 250 feet tall, can live for over 3,000 years, and have fire retardant bark that's three feet thick!
The photographer named this piece "Hope Through The Storm"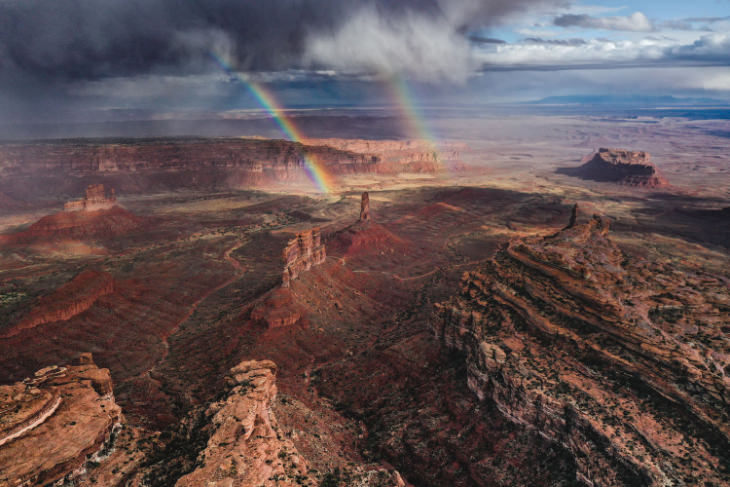 Source
/Photo © Renan Ozturk
Sailfish and sardines off Isla Mujeres, Mexico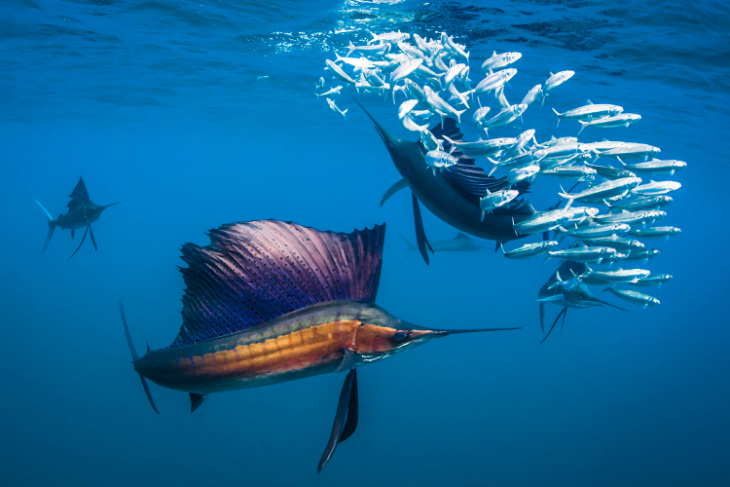 Source
/Photo © Shawn Heinrichs
A Green Sea Turtle hatchling surfaces for air, Australia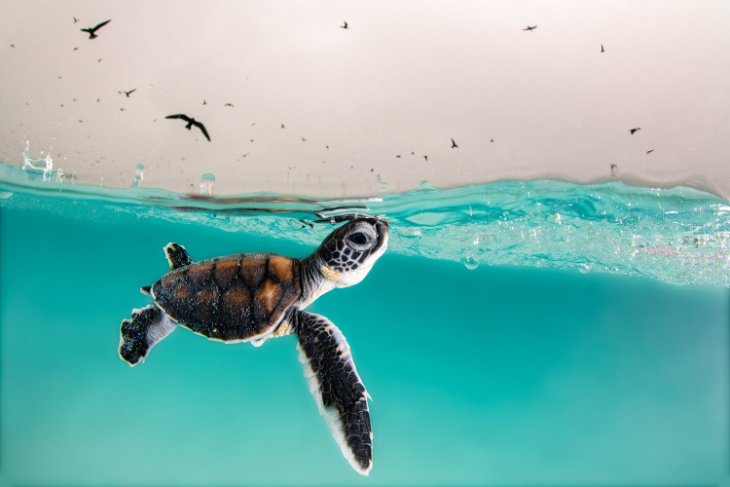 Source
/Photo © Hanna Le Leu
Even without climate hazards, only 1 in 1,000 survive as they face the tides, hungry sharks, and birds of prey.
Self Portrait by Jane Goodall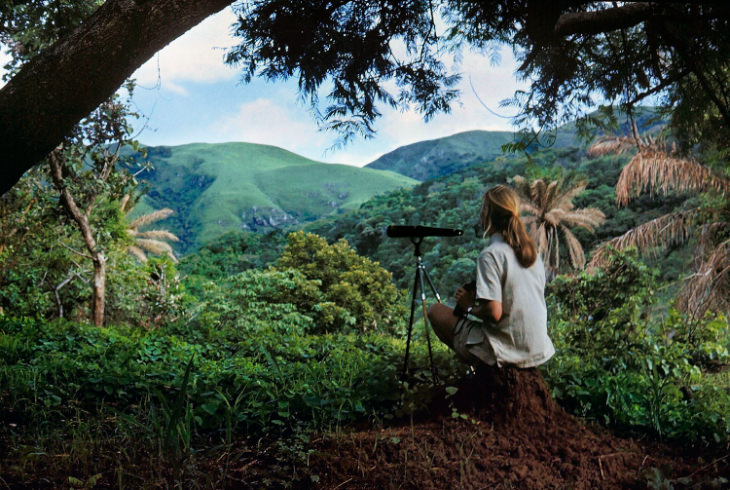 Source
/Photo © Jane Goodall