Step 1: Fill your sink with lukewarm water. Add a capful of baby shampoo to the water.
Step 2: Soak your item in the baby shampoo water. Let it soak for a half an hour, allowing the fibers in the fabric to relax.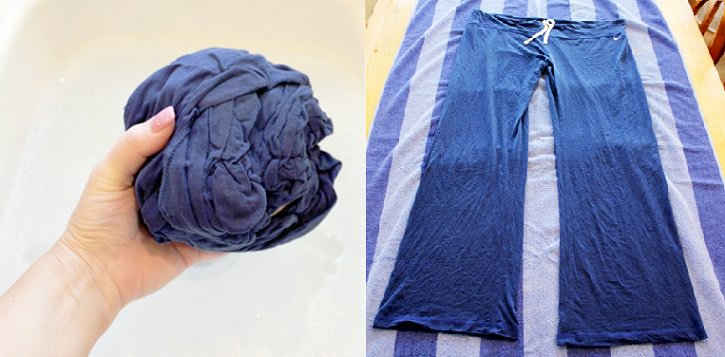 Step 3: Remove the item from the water and gently squeeze the water out. Do not rinse the garment
Step 4: Spread out one large towel and lay the clothing flat on the towel.

Step 5: Roll the towel and clothing up. The point is to absorb extra moisture. Your clothing should be damp, not wet.
Step 6: Unroll the towel and clothing. Spread out your second dry towel. Place the garment flat on this towel and let it air dry. Gently stretch the garment as it lays drying. Continue doing this until your garment has returned to its original size.