No matter how old you get, there are few things more fun than a good theme park. With rides, restaurants, zoos, aquariums, theaters, live performances, fireworks and parades - these fantastical places are visited by masses of people each year. Here are the biggest and most amazing parks that attract millions of visitors every year. Why? Because they're either incredibly interesting or incredibly fun.
1. Japan's Yokohama Hakkeijima Sea Paradise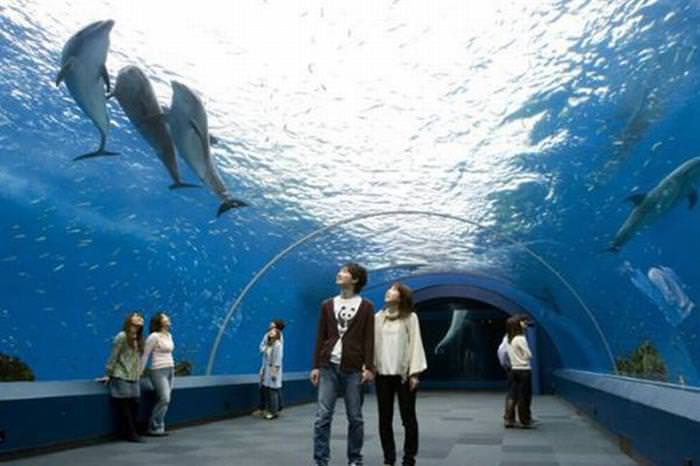 Annual attendance: 4,149,000
Situated on a man-made island in Tokyo Bay, this park is a combination of an aquarium and water park. The park also has a shopping mall and a hotel. Entering the park is free but you do have to pay for the rides. If you don't feel like spending or taking a ride, you can just walk along the splendor of the ocean and enjoy the view.
2. Efteling, in the Netherlands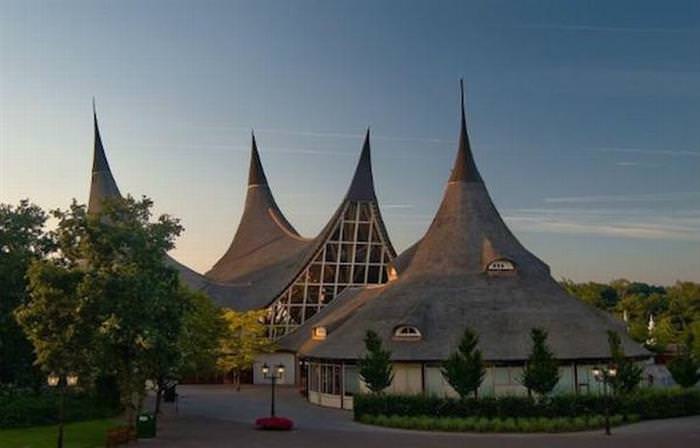 Annual attendance: 4,150,000
Considered one of the best theme parks in Europe, The Netherlands' Efteling is not short on adventure. The park has a fantasy theme with fairies, dragons, myths and castles decorating the park, making you feel like you've entered a Medieval realm.
Most popular rides: Fata Morgana, The Flying Dutchman, Baron 1898 and Villa Volta.
3. Copenhagen's Tivoli Gardens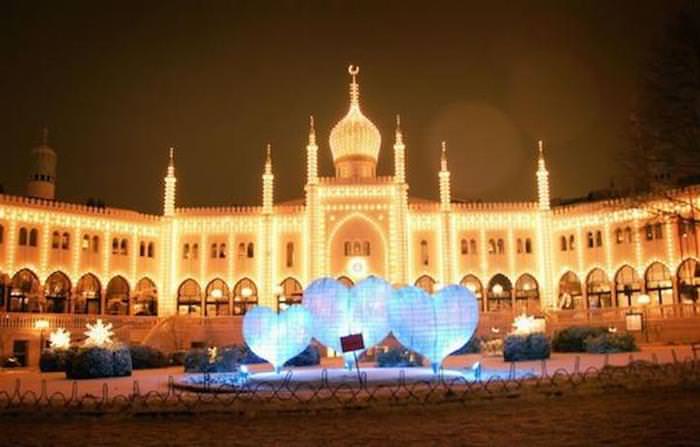 Annual attendance: 4.200,000
Named after a garden near Rome, this theme park first opened in 1843, making it one of the oldest in the world. The park became famous for its old wooden roller coasters. A recent addition is the "Star flyer", which is one of the highest chain carousels around and not recommended for those with even a mild fear of heights!
4. Japan's Nagashima Spa Land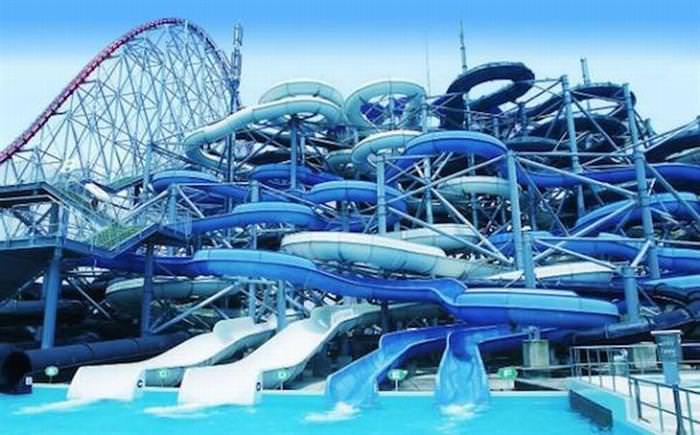 Annual attendance: 5,840,000
This amusement and theme park has many attractions and is well known for its many intense and tall rollercoasters. The longest one is called the Steel Dragon 2000, and it spans the entire park grounds, running at 150km an hour. The park also features a giant ferris wheel which offers an amazing view of all the rides.
5. Universal Studios Florida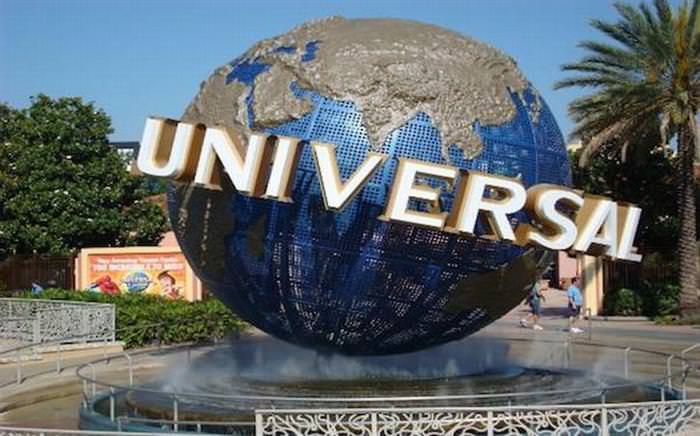 Annual attendance: 7,062,000
This park lives and breathes its movies with spectacular award winning rides. Some of the highlights include The Amazing Adventures of Spiderman, Men in Black Alien Attack and the Incredible Hulk Coaster.
6. South Korea's Everland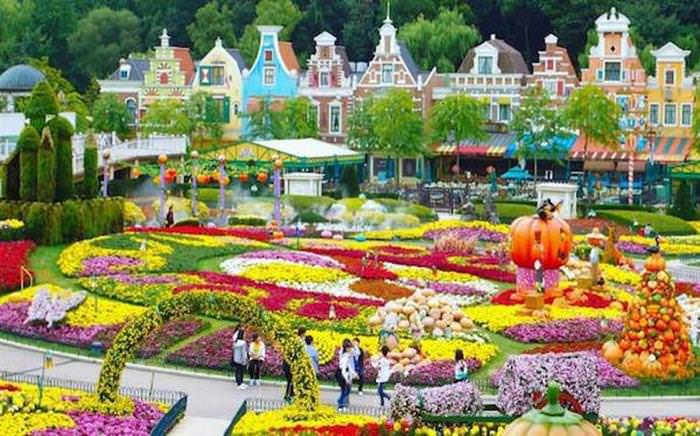 Annual attendance: 7,303,000
This beautiful park is South Korea's largest. It features rides, a zoo, safari, European style gardens, rollercoasters and water rides. The greatest attraction is the adrenaline inducing T-Express rollercoaster.
7. Lotte World in Seoul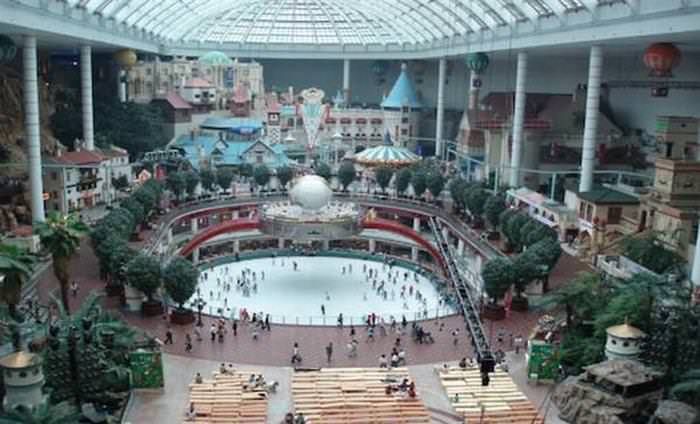 Annual attendance: 7,400,000
This sprawling space boasts the largest indoor theme park in the world. Located in urban Seoul, the park also has outdoor attractions on its 'Magic Island'. Other impressive credentials include: A monorail, a shopping mall, a hotel, and a folk museum, among other entertainment venues for sports and movies.
8. Ocean Park Hong Kong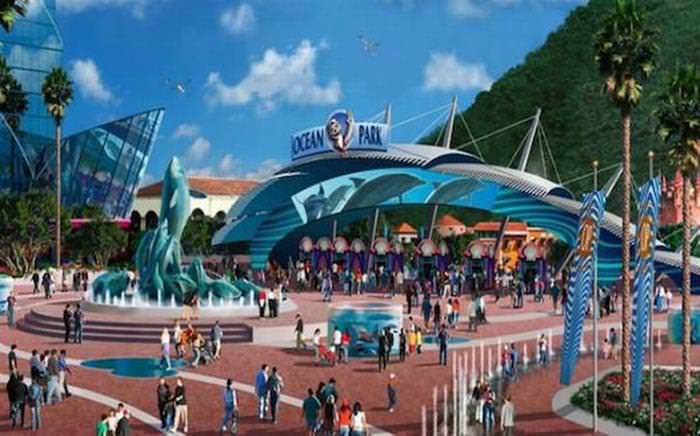 Annual attendance: 7,475,000
This park is dedicated to both fun and education, with an emphasis on marine conservation. The park features an aquarium with the largest dome in the world, an oceanarium, marine mammal park and other animal themed rides. The amusement park rests on a mountain and you can enjoy a cable car or train ride to get there.
9. Disneyland Park, Paris (EuroDisney)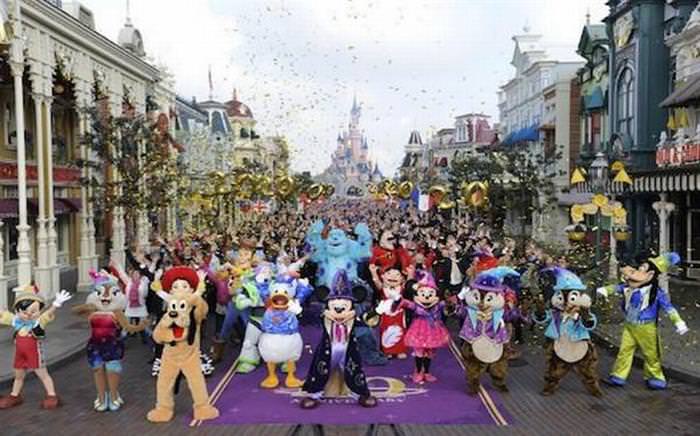 Annual attendance: 10,430,000
Located in Marne-la-Vallee, a new town near Paris, this park first opened in 1992 and was originally called EuroDisney. It's the second busiest Disney Park. Highlights include the evening show "Disney Dreams", Space Mountain, Sleeping Beauty's Castle, Dragon's Lair and the Indiana Jones rollercoaster.
10. Epcot in Bay Lake, Florida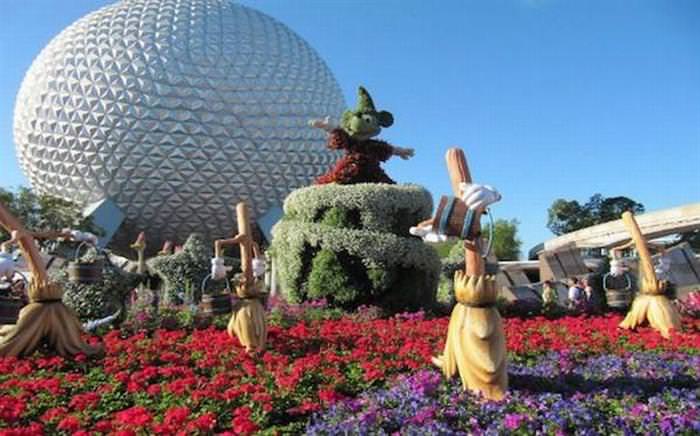 Annual attendance: 11,229,000
Few people know that EPCOT stands for "Experimental Prototype Community of Tomorrow", and it was actually Walt Disney's unrealized dream of creating a utopian town.
Best rides: Earth Ship, Mission: Space and the Test Track, where you can race cars at 60mph, making it the fastest ride of its kind. The park also hosts an impressive laser and fireworks show in the evenings that should not be missed..
11. Disneyland Park, California
Annual attendance: 16,202,000
With 58 attractions, this park in Anaheim, California boasts the title of the first Disney theme park and opened its gates back in 1955. It is also the only Disney park designed under the guidance of Walt Disney himself.
Notable rides: Haunted Mansion, Pirates of the Caribbean, Splash Mountain, and the world renowned Space Mountain.
12. Tokyo Disneyland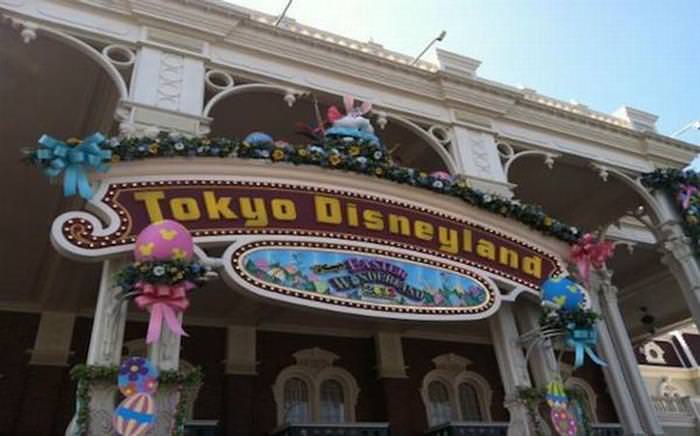 Annual attendance: 17,214,000
This was the first Disney park opened outside of the United States and enjoys the title of the most popular theme park in Asia. Spanning 115-acre, this large park features extensive open spaces to accommodate its millions of annual visitors, and the seven distinctly themed areas.
13. Magic Kingdom, Florida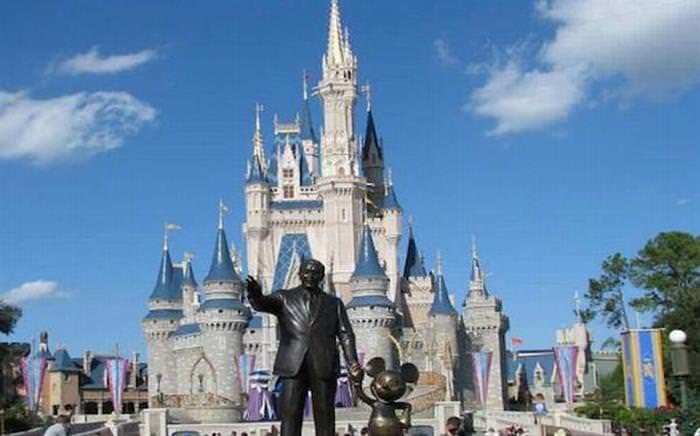 Annual attendance: 18,588,000
Built shortly after Walt Disney's death and first opened in 1971, this park is a testimony to his vast imagination. Populated with Disney characters and thrilling rides, there is no place in the world like Florida's Magic Kingdom. Located in Bay Lake, this is undoubtedly the world's most visited theme park with over 18 million annual visitors.
Highlights: Space Mountain, Pirates of the Caribbean, the Seven Dwarfs Mine Train, Haunted House, Splash Mountain, Country Bear Jamboree and Wishes, the fireworks display in the evening.