I love waffles and I was really happy with the waffle maker I got for Christmas. On the flip side there's just so much waffles one can eat, so I thought of some other uses for the nifty appliance. Some of the ideas are so simple, and more importantly, delicious.
1. Hash browns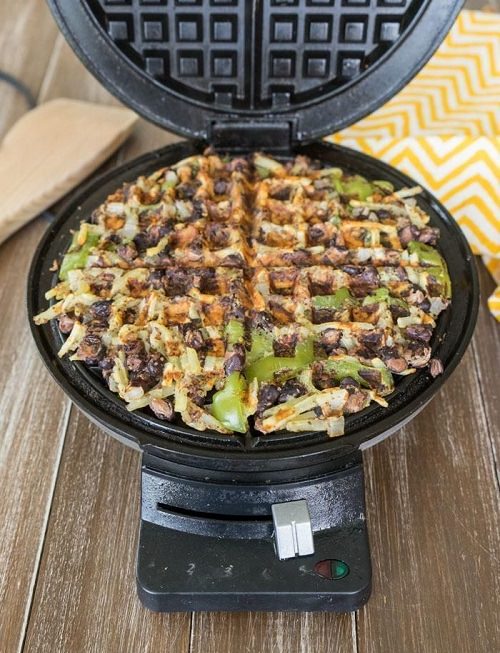 Source
Grate fresh potatoes over the waffle iron adding vegetables and cheese. You can also use frozen tater tots.
2. Reheat macaroni and cheese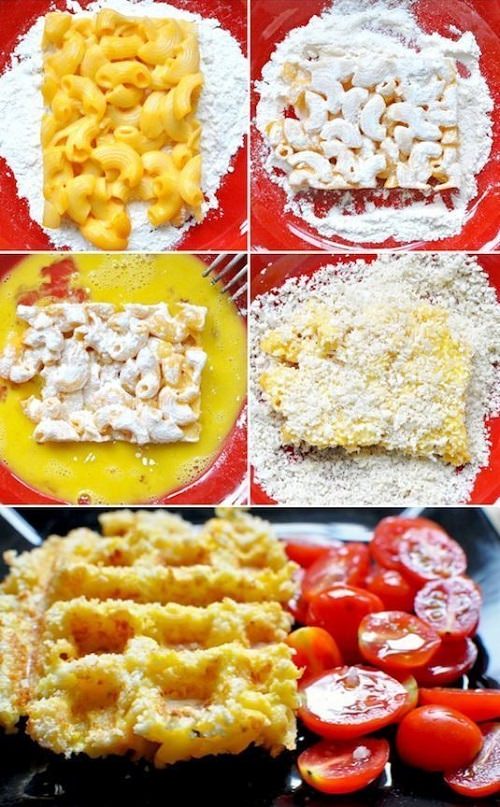 Source
A classic enjoyable meal easily reheated. Dip your refridgerated macaroni in flour and coat this with a beaten egg. Bread this with crumbs and place it on the waffle iron.
3. Quasedillas, with chicken and cheese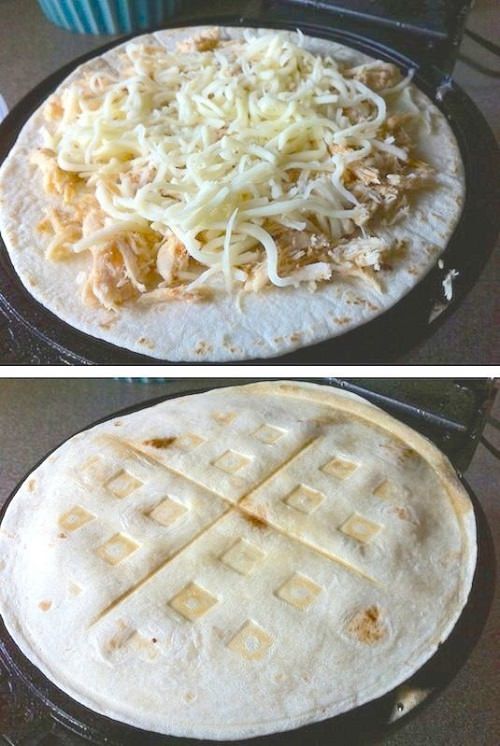 Source
This delicious meal only requires 3 ingredients: tortillas, grilled chicken and mozzarella cheese. You can prepare the chicken in a crockpot. Use cooking spray so that the tortillas don't stick.
4. Cinnamon rolls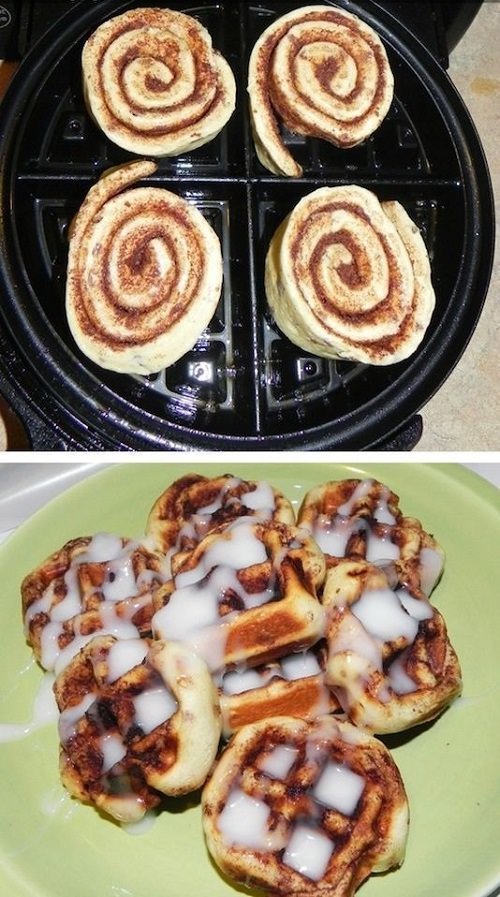 Source
This one only takes 6 minutes. Place Refrigerated Cinnamon Rolls on your waffle iron. Use cooking spray for a non-stick result. Drizzle with icing. Presto.
5. Crisp panini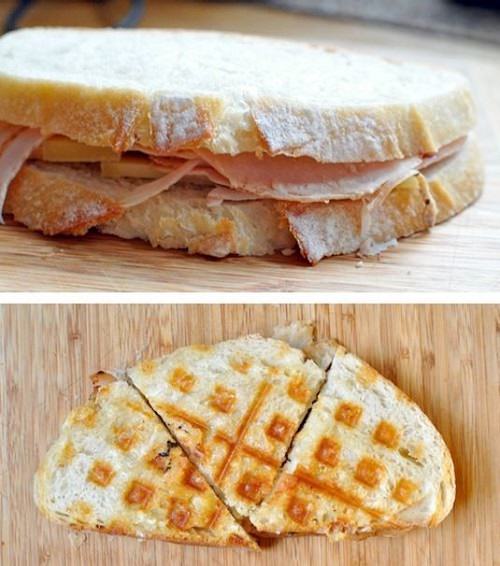 Source
Add turkey, ham and cheese to a slice of bread and cover. If you use sourdough bread spread a thin layer of jam to the bread to offset the sourdough tang.
6. Red velvet cookies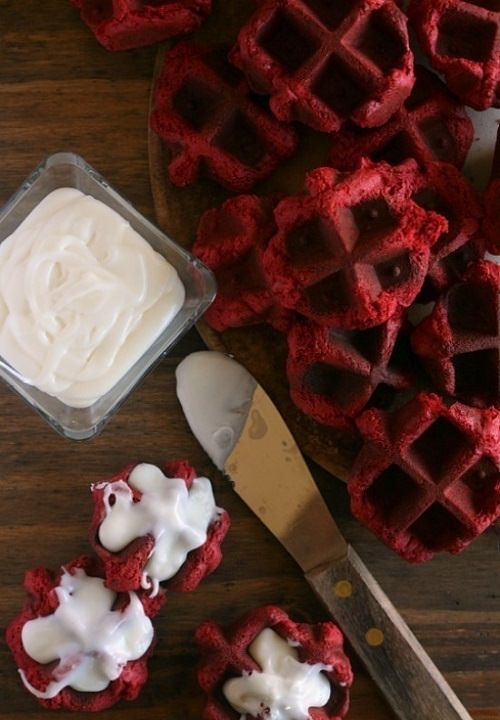 Source
With a pop of color impress guests with instant red velvet cookies. Add creamy white icing for the complete experience.
7. French toast, waffle-style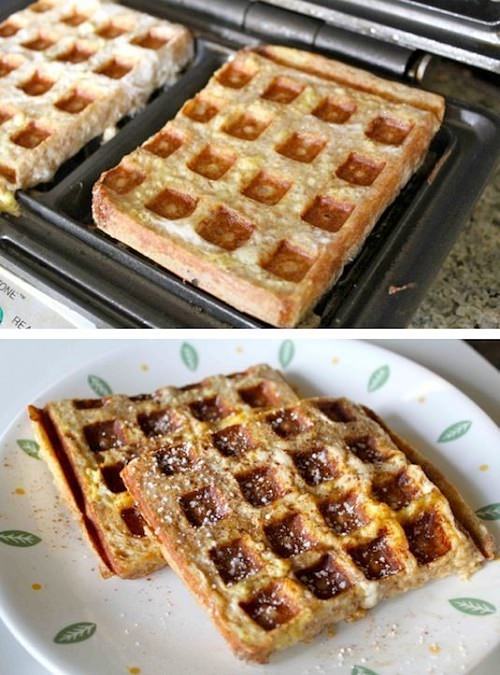 Source
For an quick decadent breakfast cut off the crusts of bread, dip in whisked egg and press in the waffle iron. Add cinnamon, syrup or jam for that finishing touch.
8. S'mores, without the campfire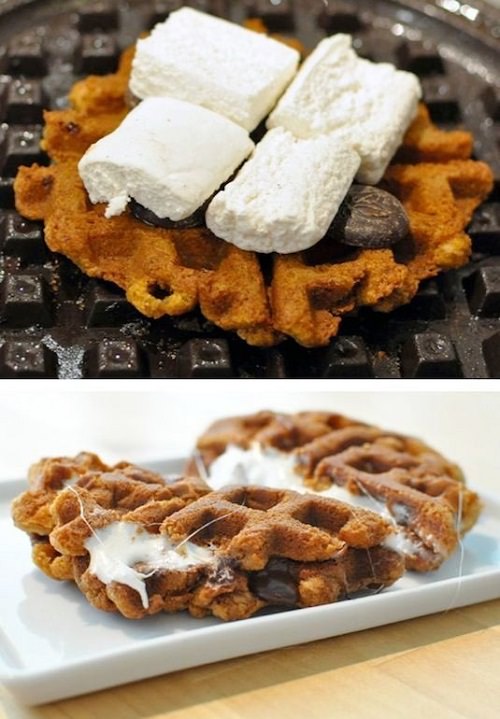 Source
S'mores have 3 ingredients: marshmallows, chocolate and graham crackers. Click here for a graham cracker dough recipe.
9. Classic BLT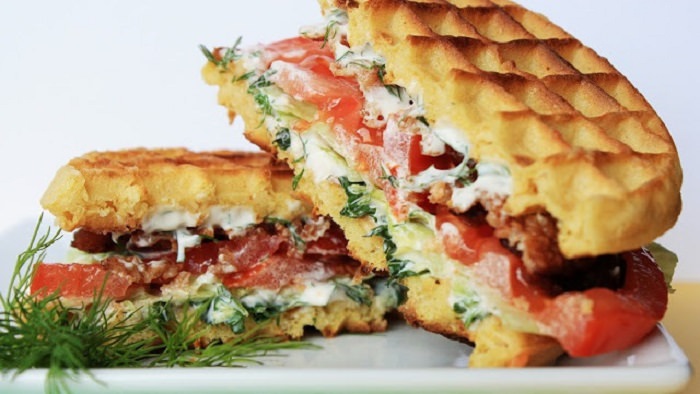 Source
Layer bacon slices, lettuce leaves and cheese slices. For added flavor spread a thin layer of mayonnaise with garlic, fresh dill and basil on your slices of bread.
10. Tacos, with meat and egg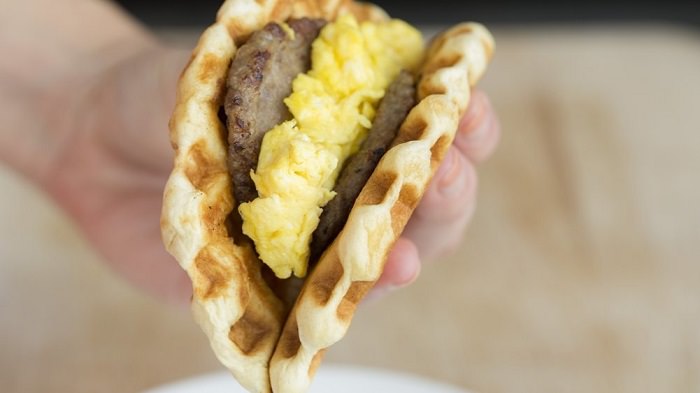 Source
Use a savory waffle recipe, then add meat and eggs. For a vegetarian alternative use beans, vegetables and cheese.
11. Savory mashed potato waffles, with cheddar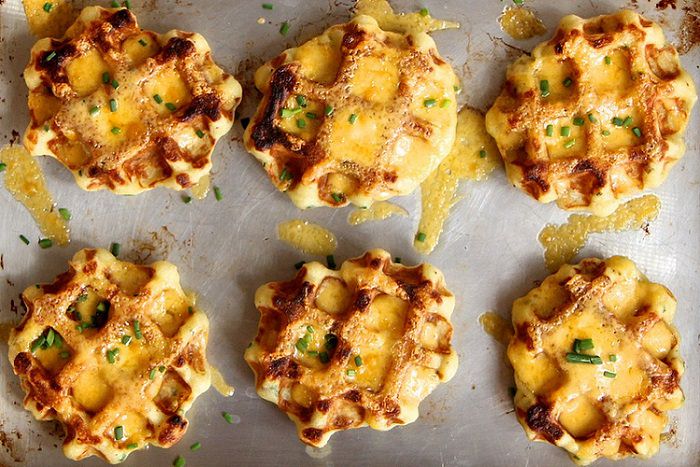 Source
Use leftover mashed potatoes to make delicious savory waffles. Add a pinch of flour and flavor by adding cheddar, chives, garlic powder and butter.
12. Croque madame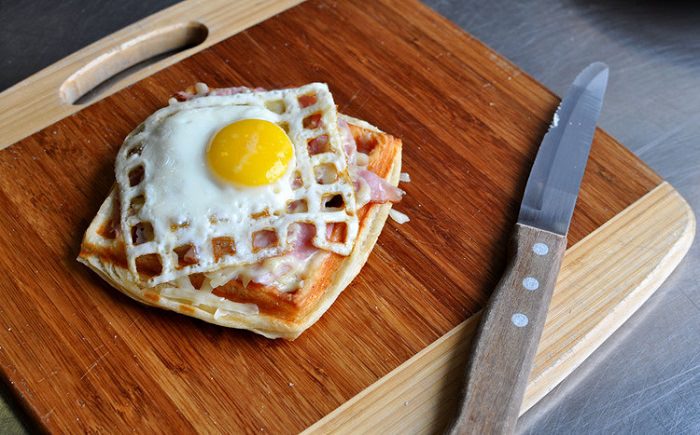 Source
Use croissant dough in the waffle iron. You can then add ham and cheese. Once this is ready, you can cook an egg on the iron, but without closing the lid.
13. Chocolate cake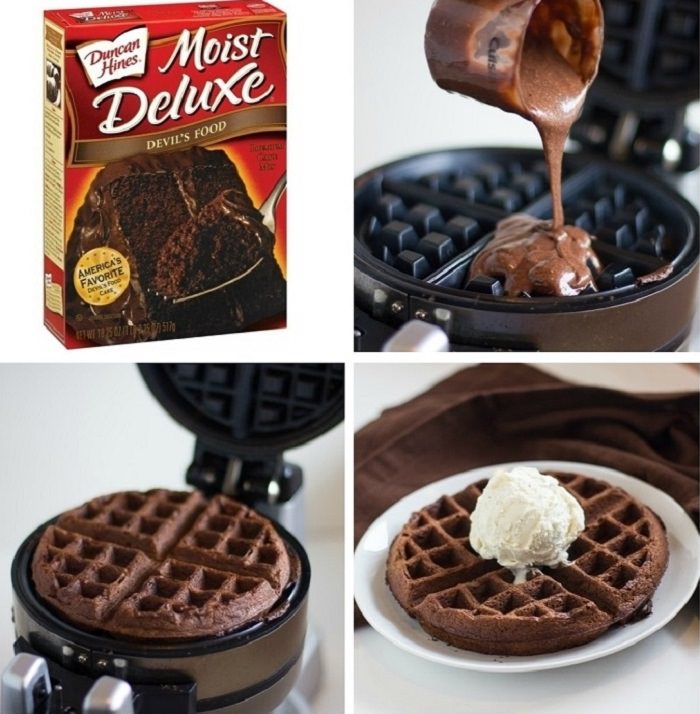 Source
For a further shortcut to delicious baked goods, used a box cake mix and press in the waffle iron for delicious waffle cake.
You'll need the following ingredients:
2 cups all-purpose flour

1 cup brown sugar

1 teaspoon baking soda

3/4 teaspoon salt

Pinch of cinnamon

7 tablespoons butter, chilled, chopped into cubes

1/3 cup honey

5 tablespoons milk

2 tablespoons vanilla extract
How to make the graham cracker dough:
Mix the dry ingredients.

In another bowl whisk the milk, honey and vanilla together.

Add the butter to the dry ingredients, mix until it looks like coarse cornmeal.

Add the liquid mixture to the dry mixture. A dough should form. If a dough doesn't form add more flour, up to half a cup.

Let the mixture sit for at least two hours, or overnight.
Ingredients:
How to make the cookies:
Mix butter s and eggs with the cake mix.

Add flour to this mixture, and combine.

Roll into balls and place on the waffle iron.
Combine the following until smooth:
4 oz. cream cheese

1 tablespoon of milk

2 cups powdered sugar
H/T: www.lifebuzz.com