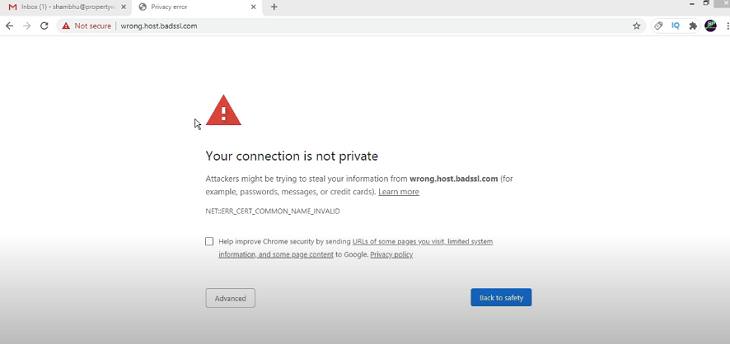 Chrome also alerts you if a site is unsafe to visit. For this, you need to look at the security status to the left of the web address. Typically, there are three icons here: 'Secure', 'Info or Not secure', and 'Not secure or Dangerous'. These icons let you know how safe it is to visit and use a site. Click on the icon to see the site's details and permissions.
'Secure' means the information you send or get through the site is private. 'Info or Not secure' means that the site isn't using a private connection, and someone can see or alter the information you receive or send through it. To see if there is a version of the site that's more secure, try deleting the HTTP part of the URL and changing it to HTTPS.
The last icon you'll notice next to the URL will say "Not Secure" or "Dangerous" next to a triangle with an exclamation point inside. You might also see a full-page red warning screen when you open this page (see photo above). You should avoid using such pages altogether as they might be infected with some malicious code. Someone can definitely see the information you send or get through this site.
2. Popup Blocker Icon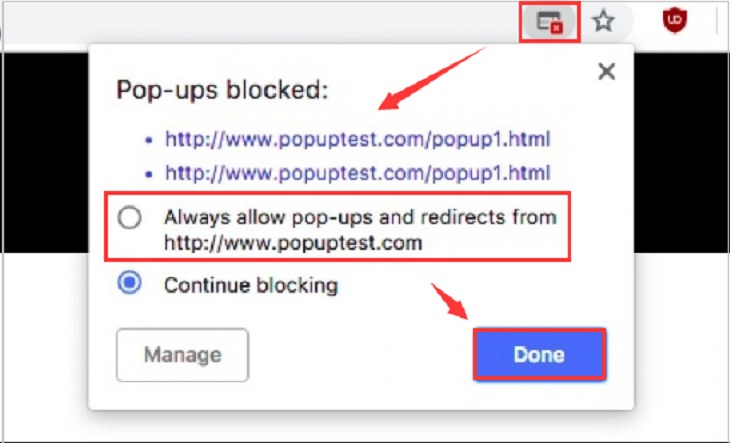 No one likes to be badgered with those annoying popups offering us "exciting deals and "discounts" while browsing the internet. Fortunately, Google Chrome has a popup blocker to help restrict the number of popups you see while browsing. This icon appears briefly when Chrome has blocked some popups on a site (on the right side of your address bar, next to the star or bookmark icon).

To make use of this icon, go to Settings on your desktop, then click on Privacy and security. Scroll down and find the Pop-ups and redirects section. Here, you can choose the "Don't allow sites to send pop-ups or use redirects" option to keep those annoying popups at bay. For mobile, go to Settings > Site settings > Pop-ups and redirects. Disable or enable this option through the toggle button.
However, keep in mind that this icon can also block a popup that you actually do want to see – a PDF file that you downloaded from a site, for example. In that case, you can just click the icon for the blocked pop-up and select the option to allow it. If it's a site you regularly use for downloading stuff, you can choose the 'always allow popups from the site' option.
3. Translate Icon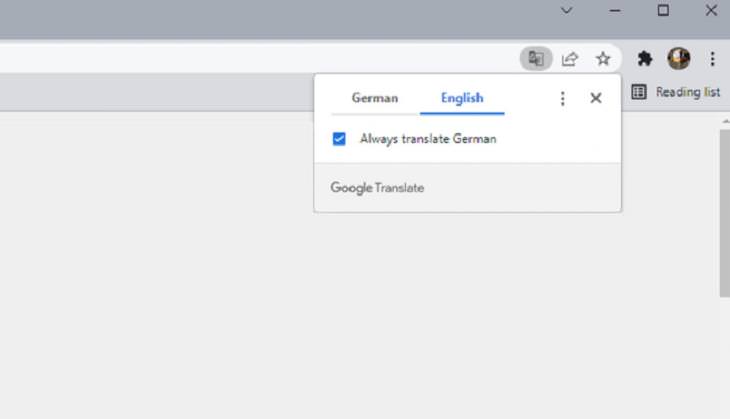 When you visit a site that's in a different language than your default one in Google Chrome, you will be greeted with a popup that prompts you to translate the site to your native tongue. When the popup appears, you will also notice three dots on its right side. Clicking on it will give you a few others options on how you want pages in the language to be translated in the future. For example, "Choose another language" will provide you with plenty of other languages to choose from.
In the popup, there will also be a checkbox that asks if you want Chrome to always translate that language. Selecting this option will make it easier to switch from one web page to another, even if it isn't in your native tongue.
4. Share Icon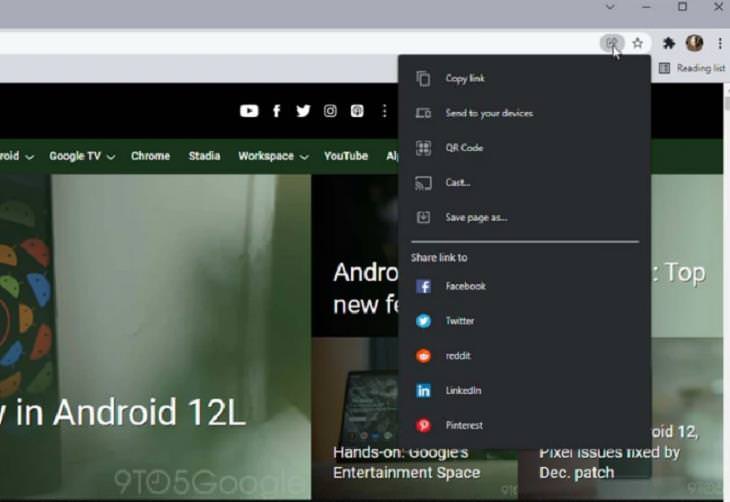 The share button in Google Chrome on desktop and Android allows you to send different versions of the web page to yourself and others in a multitude of ways. Go to the site you want to share, then click on the share icon located next to the bookmark button. Once you click on it, the following options will appear on desktop computers:
* Copy Link
* Send to your devices
* QR Code
* Cast…
* Save page as…
* Share link to
On mobiles, you will find the same options as above, along with the options to share screenshots of the page.
The most useful of these is the "Share link to" option through which you can share the link to various social media sites directly without copying or pasting it. You can also use the "Cast" option to share your screen with another device, like a TV or a laptop.
"Send to your devices" allows you to share pages between your devices when you're signed into Chrome on multiple devices. Tap on this option and select the synced device to which you want to send the page. The page will be sent to the device you sent it to and you will receive a notification when it arrives.
Share this article with other Chrome users!