We've all heard about the devastating Australian bushfires that took place in late September 2019 and continued until March 2020. In the thousands of fires over the course of those horrific six months, 34 people died and nearly 3,500 homes and thousands of other buildings were destroyed.
This wasn't all. According to the estimates of the World Wide Fund for Nature (WWF), about 3 billion animals were harmed by Australia's fires. Koalas living in the wild took the brunt of the fires, and it was reported that over 60,000 of them suffered during this tragedy.
But in all that misery, there was a ray of light - a six-year-old Australian Koolie named Bear. The fearless dog was responsible for saving over 100 injured, sick, dehydrated, or starving koalas from those destructive fires.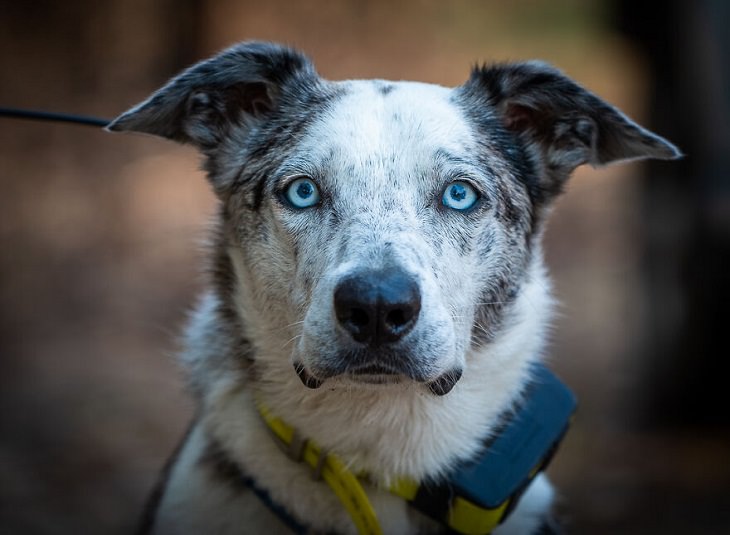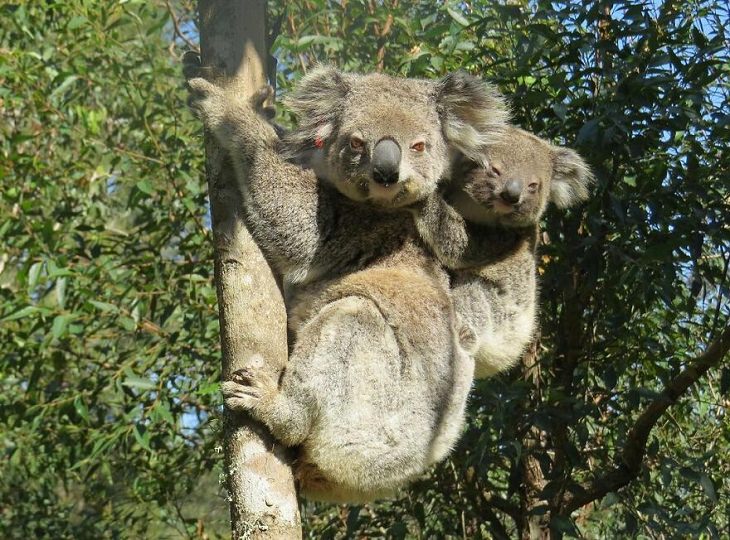 Amazingly, Bear is the only dog in the entire world that can sniff out both Koalas' feces and fur. As the fire raged on, he, along with his team, helped find koalas in need of medical treatment. Finding koalas isn't an easy job; they camouflage well and are very quiet and still. This is what makes Bear's deed all the more incredible.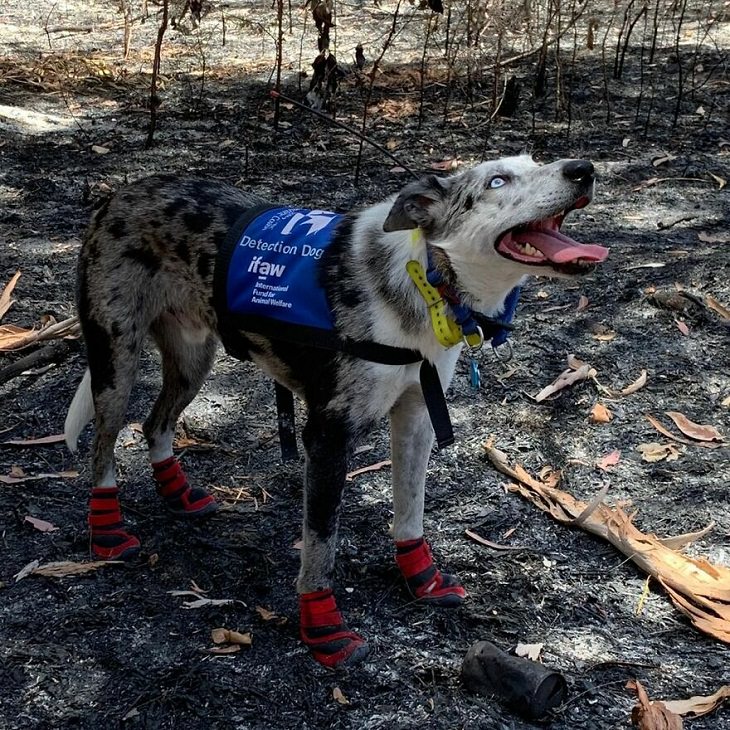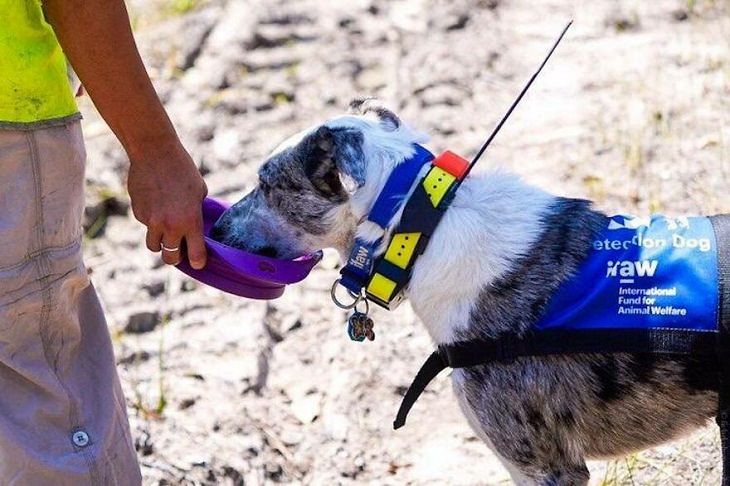 Bear's remarkable work wasn't left unrecognized. Recently, he was honored by the International Fund for Animal Welfare in the UK and was awarded a gold medal for his heroic feats.
"We think Bear really deserved this award. He's been such a good boy in helping us find and rescue a lot of koalas, especially during the bushfires, but he works throughout the year to help us in our job to make a better and safer place for koalas," says his handler Dr. Romane Cristescu, of the University of the Sunshine Coast.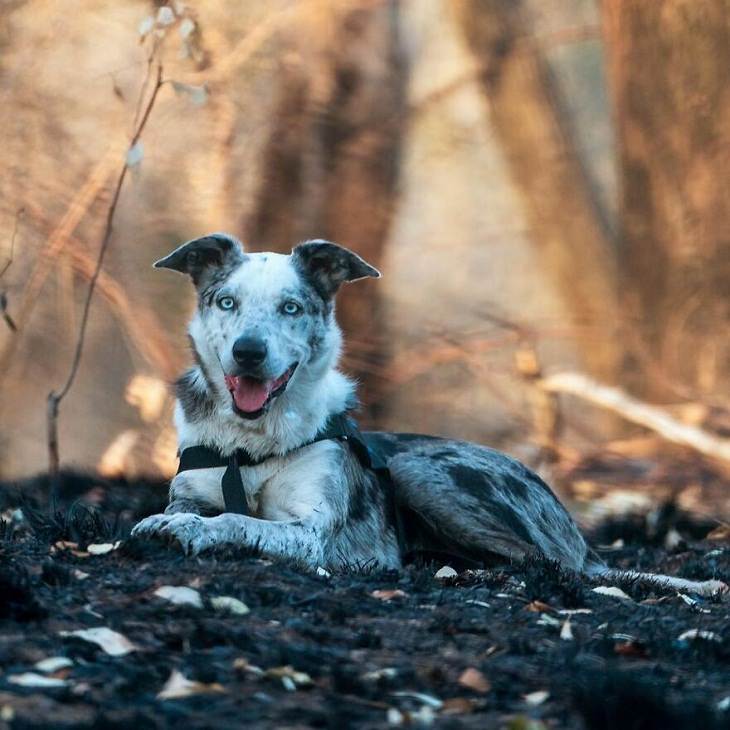 In his early years, Bear was diagnosed with obsessive-compulsive disorder. This resulted in him being unable to mingle freely with other dogs. Unfortunately, his former owners decided to abandon him because of this.
Thankfully, though, Bear was soon taken in by the University of the Sunshine Coast's (USC) Detection Dogs for Conservation program who adopt rescue dogs and train them to track koalas that are in need of rescue. His high energy and obsession with playing came in real handy, and the animal learned fast. He was soon taught to recognize the scent of koalas' fur. Bear was also trained to drop silently to the ground at the base of a tree whenever he detected the smell of the koalas so he doesn't disturb the habitat while also giving his team the signal to rescue the animal.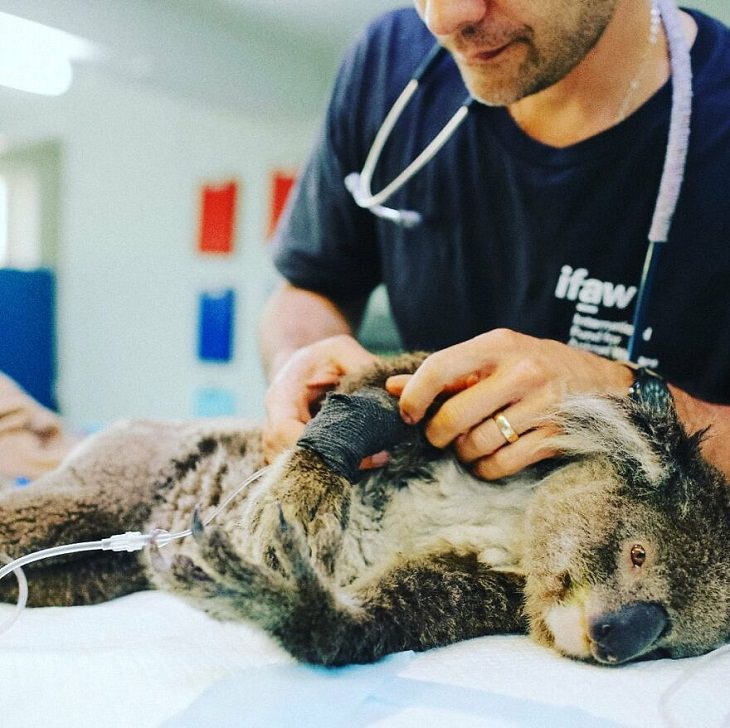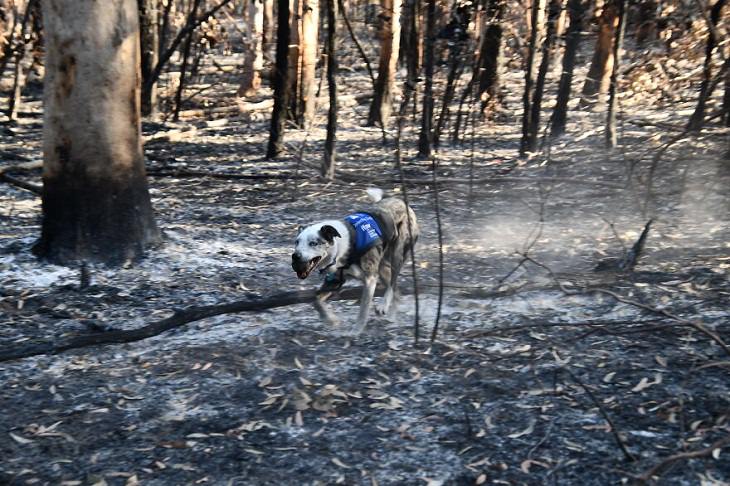 To protect his paws when he walks around areas damaged by fires, Bear is wearing these adorable shoes.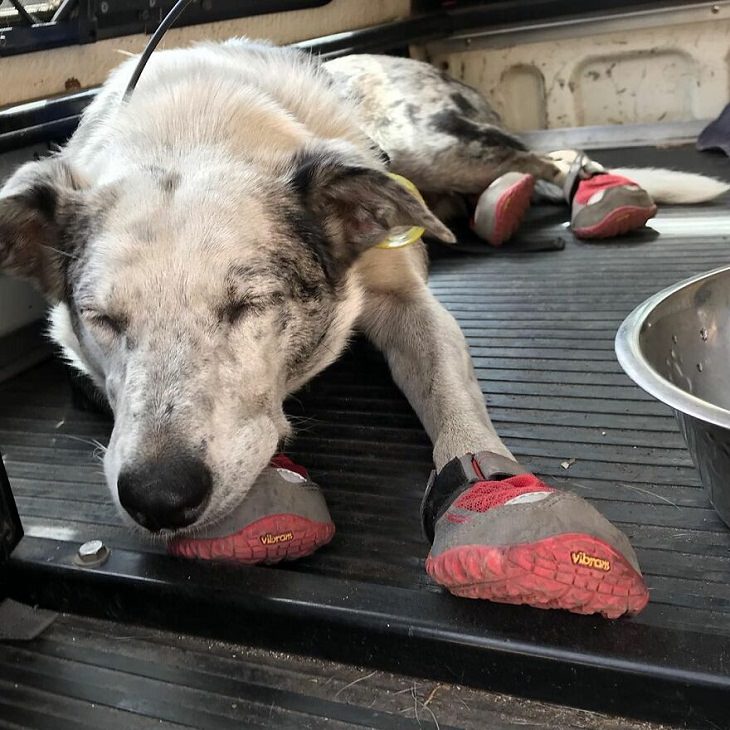 The team that looks after Bear says that his heroic deeds in those harrowing conditions didn't just help save koalas, but also brought in some much-needed hope. The dog will continue with his job of locating koalas for welfare rescue missions with his USC Detection Dogs for Conservation team. The world is a much safer place because of such animal heroes…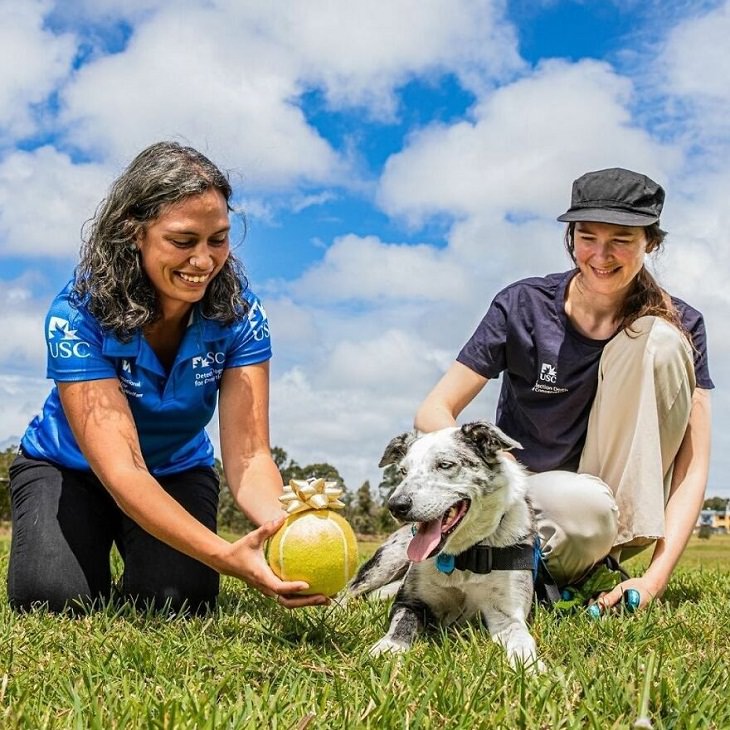 Share this wonderful story with your loved ones!