A lost postcard sent by a Royal Navy recruit in 1943 has finally reached its destination - almost 78 years later. Bill Caldwell, who was 18 years old and in his first week of military training, sent the postcard to his uncle Fred in Liverpool, but it never arrived. That is, not until February of 2021. Although both Bill and Fred have since passed away, a living relative named Jack Elomaa now lives at the same address, and it is Jack who ended up receiving the correspondence.
Bill's six children were thrilled to get this unexpected glimpse into their father's past. "It was the most surreal thing on a Friday night to suddenly read a postcard that dad had written 77 years ago when he was training to be a sailor in the Navy," said Bill's daughter, Joanna Creamer, to the BBC.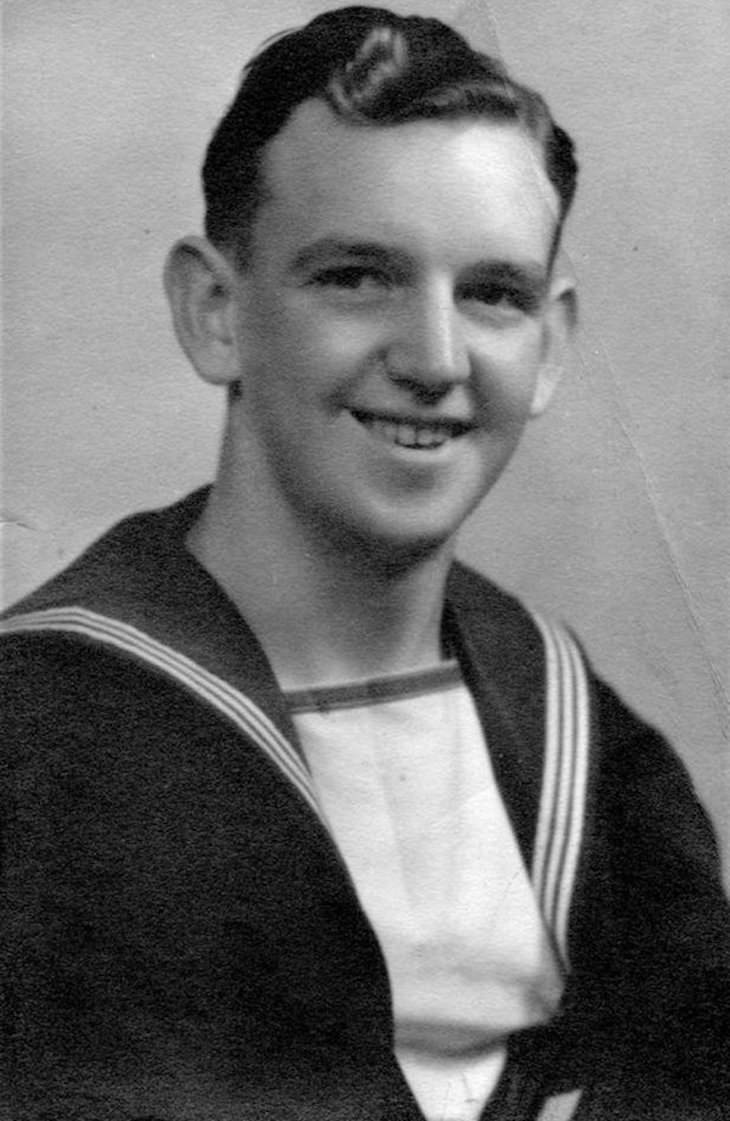 Bill Caldwell in his Royal Navy uniform, 1943
"Well, I am in blue at last. I did not think it would be like this - you don't get much time for yourself, do you? But I like it alright. I will write a letter to you all when I get half a chance so will you hold on a bit? I have 19 weeks here yet. Give my love to everyone.
Love, Bill."
The postcard arrived in good condition, and it features a photograph of soldiers marching at HMS Raleigh in Cornwall, where Bill was training at the time. A spokesperson for the British postal service, Royal Mail, said that they don't know how the postcard has suddenly reappeared after being lost for decades, but they believe it was reposted by someone who found it.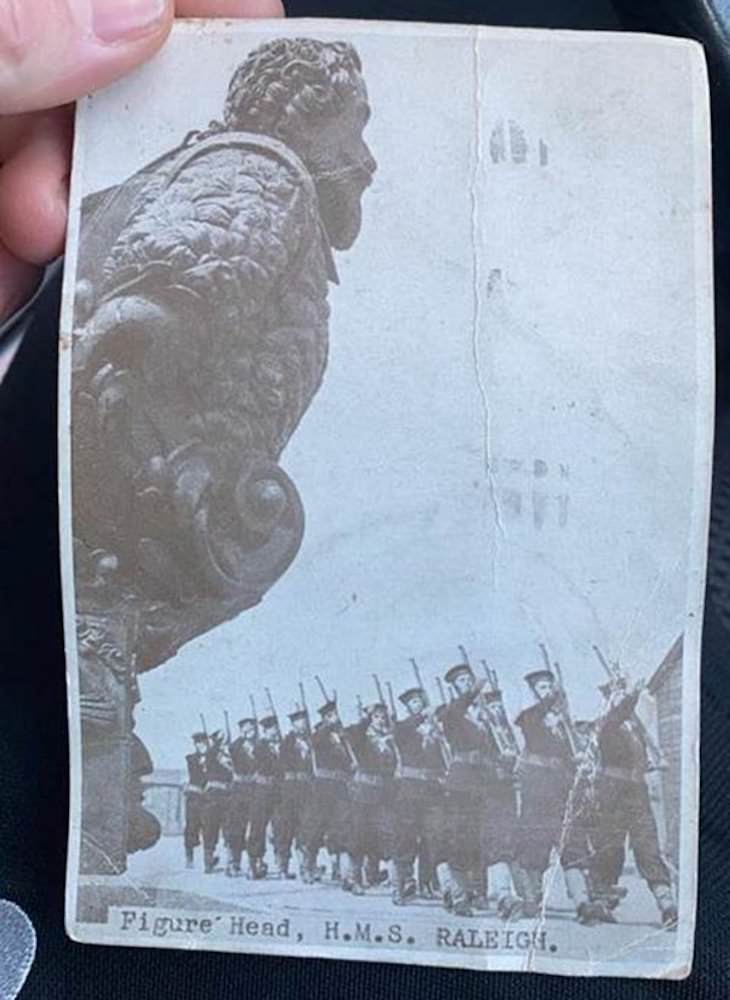 During his military career, Bill was sweeping for mines ahead of the D-Day landings. He was later sent to Japan. Devastated by the aftermath of the nuclear bombing, he picked up prisoners of war and helped transport them to safety. By the time he left the navy, he attained the rank of Able Seaman and was awarded four medals for his service.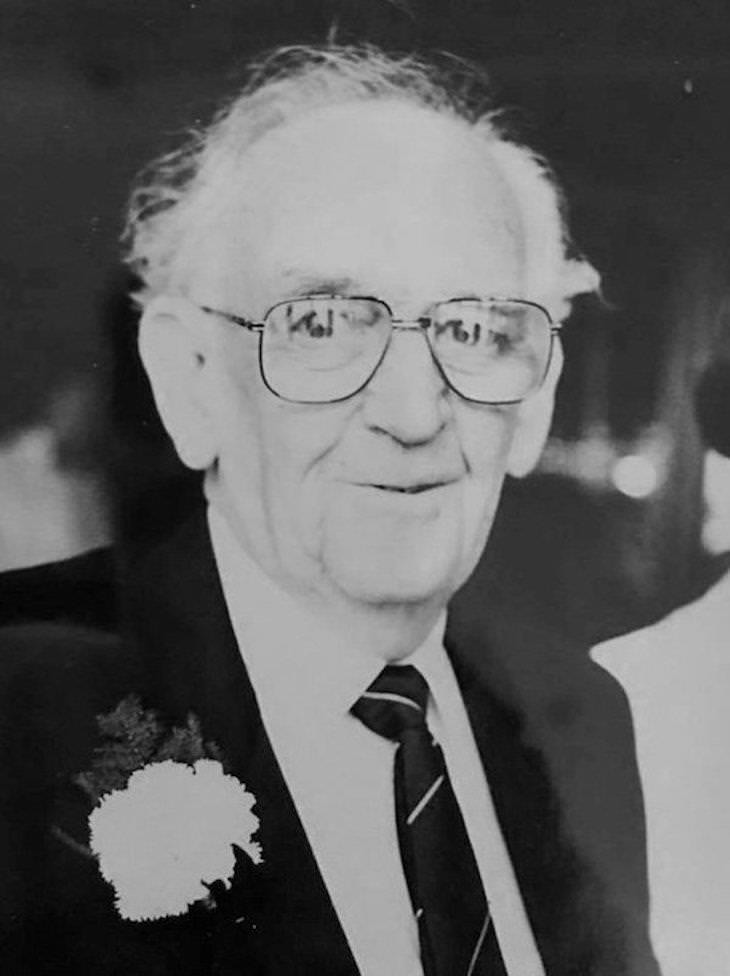 When Bill left the navy in 1946, he returned to Liverpool, where he joined his father's firm as a plumber.
According to one of Bill's daughters, Elizabeth, her father loved to tell stories, but he didn't write many letters, which makes the emergence of the lost postcard even more exciting and valuable. "To actually see his handwriting was beautiful. To get this little message from my dad felt like a really special thing for us all," she said.
Coming across such unexpected glimpses into history can be truly moving!
Share this story with your loved ones!