1. Clark Gable And Clark James Gable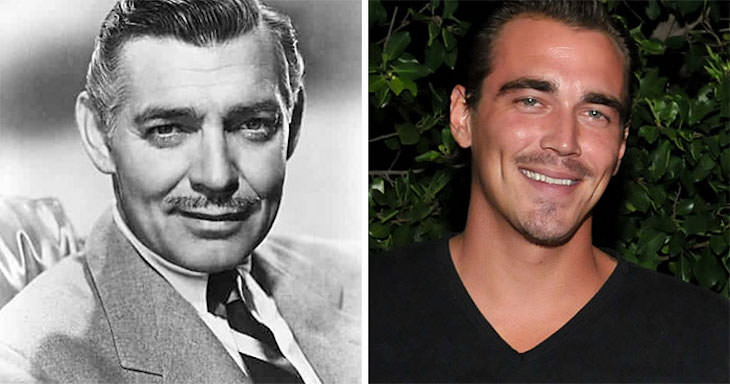 Image Source: Public Domain, Wikimedia Commons
'The King of Hollywood' Clark Gable was the grandfather of the late Clark James Gable, an American actor and TV presenter who died from an overdose in 2019.
2. Elvis Presley And Riley Keough

Image Source: Flickr, Riley Keogh
Danielle Riley Keough is the eldest grandchild of Elvis and Priscilla Presley. At the young age of 15, she began modeling. She was featured in many high fashion campaigns. Keough is also known for starring in several independent films.
3. Anne Gwynne And Chris Pine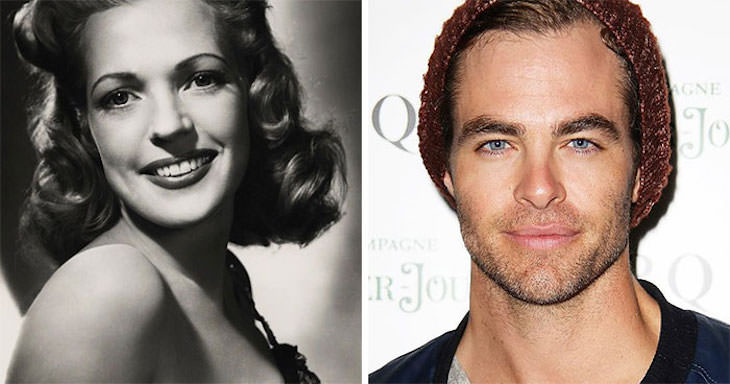 Image Source: Public Domain, Chirs Pine
You may recognize Chris Pine from recent films like Star Trek and Wonder Woman. His grandmother, Anne Gwynne, is considered to be one of Hollywood's first scream queens (an actress associated with horror movies).
Related: It's Unbelievable to See How Some Celebrities Have Changed
4. Charlie Chaplin And Oona Chaplin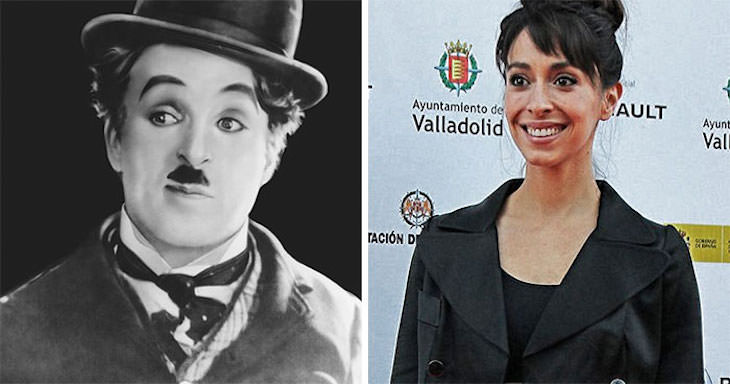 Image Source: Flickr, Wikimedia Commons
Oona Chaplin is the granddaughter of the cinema icon Charlie Chaplin. Oona, who is named after her grandmother, is an actress. She was featured in several Spanish and British productions.
5. Grace Kelly And Charlotte Casiraghi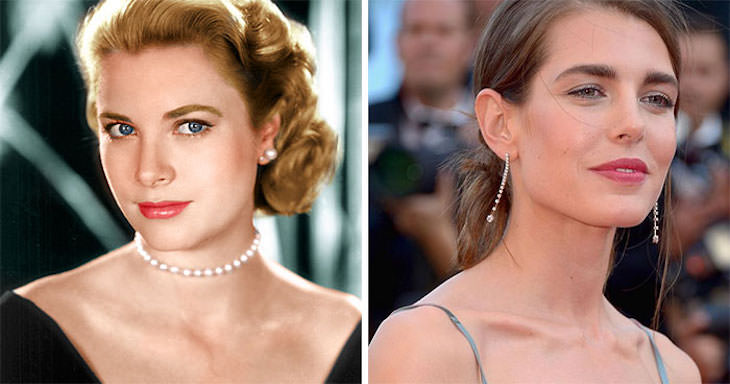 Image Source: Wikimedia Commons, Charlotte Casiraghi
Charlotte Casiraghi is the granddaughter of the actress turned Princess of Monaco, Grace Kelly. Casiraghi is a journalist, writer, and former model.
6. Ernest Hemingway And Dree Hemingway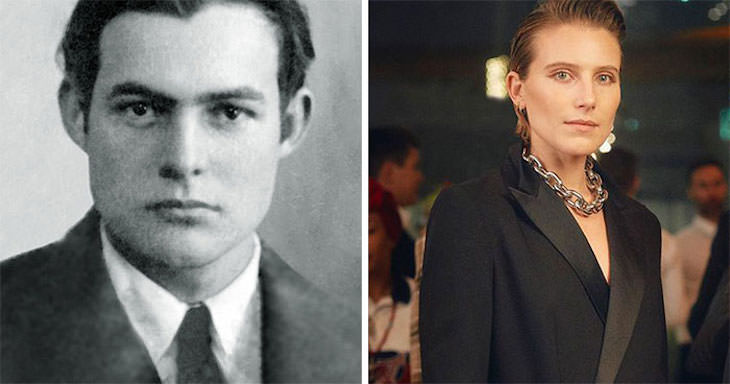 Image Source: Wikimedia Commons, Dree Hemingway
Dree Hemingway, the granddaughter of the famed author, Ernest Hemingway, pursued a career in fashion and independent films.
7. Audrey Hepburn And Emma Ferrer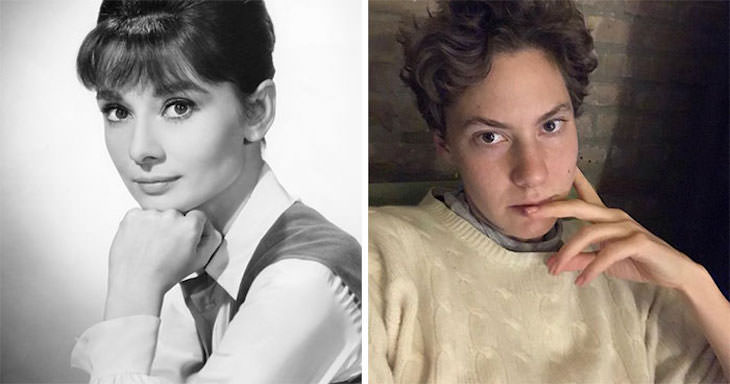 Image Source: Flickr, Emma Hepburn Ferrer
Emma Kathleen Hepburn Ferrer was born in 1994. She made her modeling career debut in 2014. Like her grandma, who is famous for her role in Breakfast at Tiffany's but was also a humanitarian, Emma is a spokesperson for UNICEF and the UNHCR Ambassador to the US.
Related: These Are the Most Beautiful Female Celebrities Over 60
8. Gregory Peck And Ethan Peck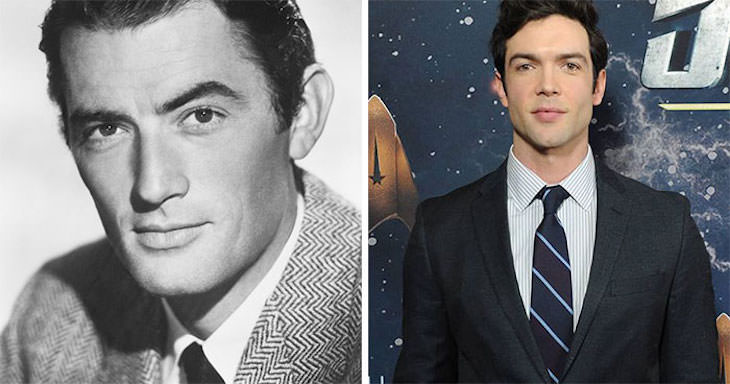 Image Source: Public Domain, Ethan Peck
Gregory Peck is the grandfather of actor Ethan Peck. Ethan was featured in Star Trek: Strange New Worlds, among many other TV and big-screen appearances.
9. Marlon Brando And Tuki Brando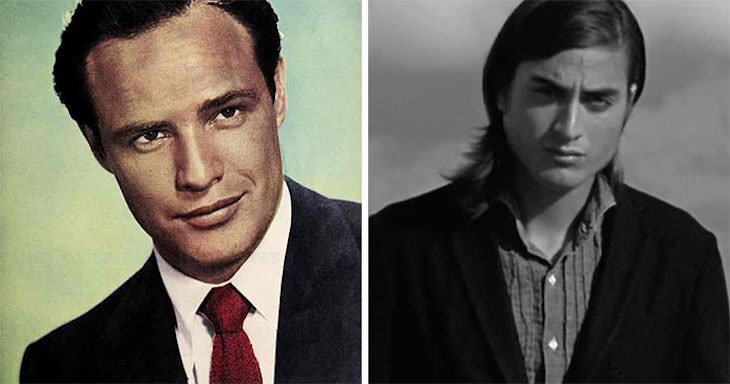 Image Source: Public Domain, YouTube
Tuki Brando, the grandson of Marlon Brando, is said to have a great resemblance to his late grandfather. He had a brief modeling career.
10. Winston Churchill And Arabella Churchill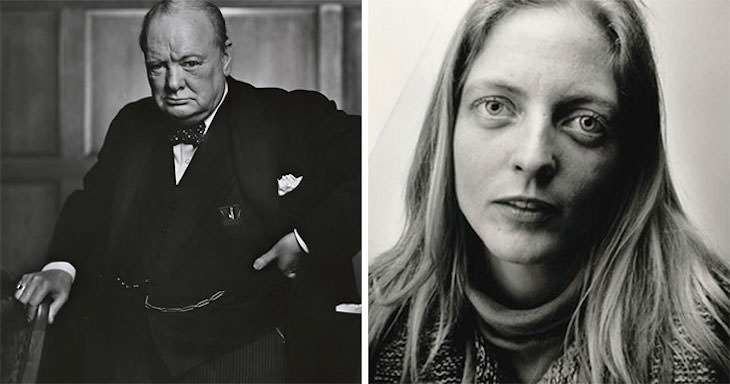 Image Source: Wikimedia Commons, Wikipedia\
Winston Churchill's granddaughter, Arabella Churchill, is the founder of the charity organization Children's World. Interestingly, she is also one of the developers of the annual Glastonbury Music Festival.
Related: 10 Historical Figures Side by Side Their Live Descendants
11. Tippy Hedren And Dakota Johnson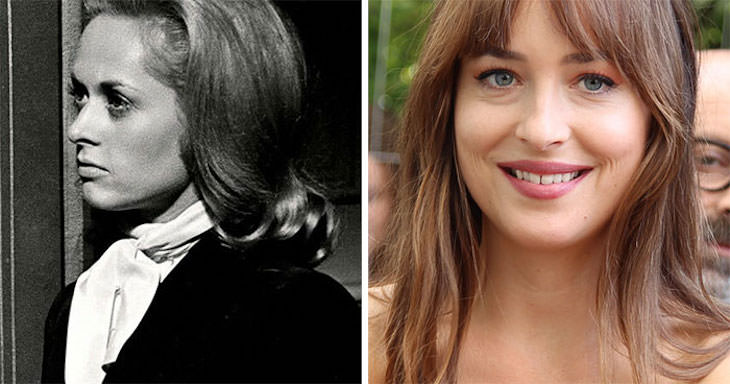 Image Source: Public Domain, Wikimedia Commons
Dakota Johnson is the granddaughter of actress Tippi Hedren, a famous model, actress, and animal rights activist. Dakota pursued a career in acting and modeling. She is mostly known for her role in the Fifty Shades film series.
12. Nelson Mandela And Zoleka Mandela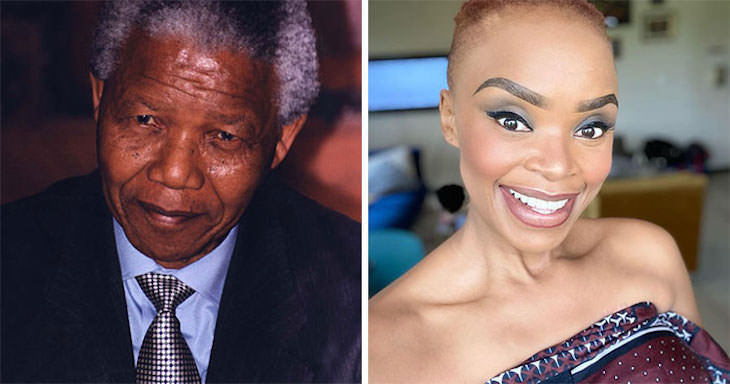 Image Source: Wikimedia Commons, Zoleka Mandela
Nelson Mandela's granddaughter Zoleka is a well-known writer and activist. She is famous for openly discussing her addictions, her daughter's death, and her fight with breast cancer.
13. Jacqueline Onassis And Rose Schlossberg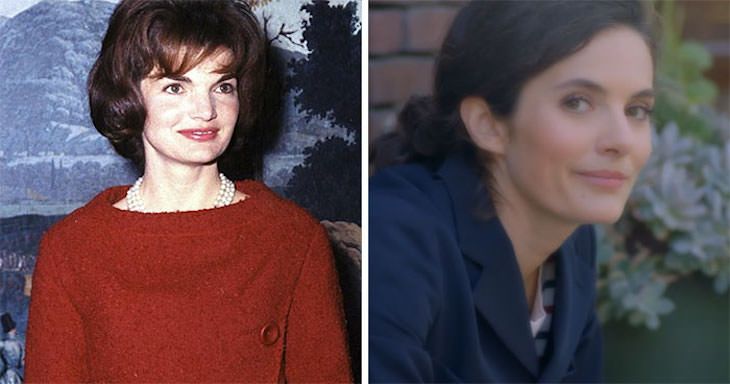 Image Source: Public Domain, YouTube
Rose Kennedy Schlossberg is the granddaughter of both the First Lady, Jacqueline Bouvier Kennedy Onassis, and US President, John F. Kennedy. Rose is an actress and is often described as her grandmother's lookalike.
14. Ringo Starr And Tatia Starkey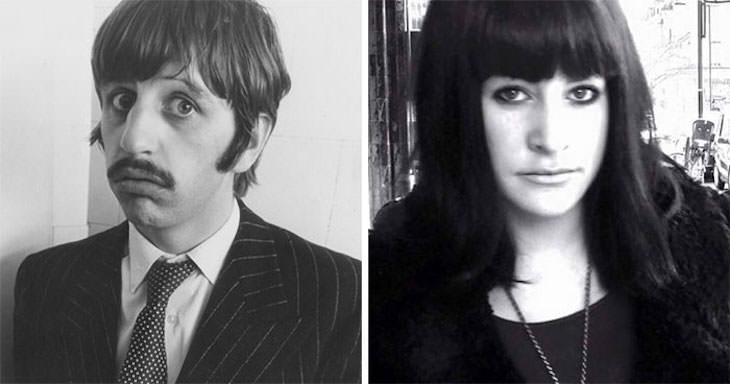 Image Source: Flickr, Facebook
The former Beatle has no less than 7 grandchildren, but Tatia Starkey resembles her grandfather the most, and like Ringo Starr, she is also a musician.
15. Ingrid Bergman And Elettra Wiedemann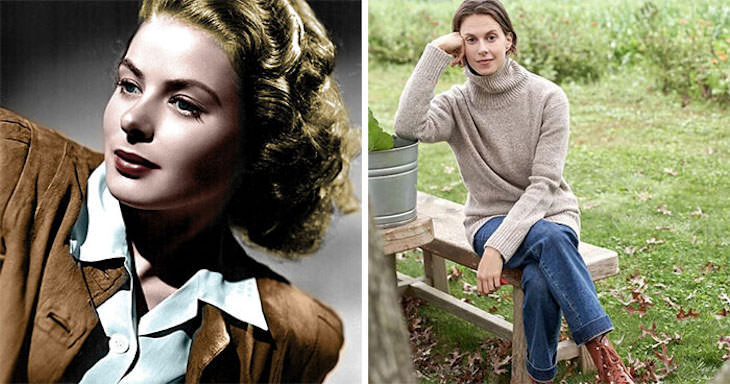 Image Source: Public Domain, Elettra Wiedemann
The Swedish actress, Ingrid Bergman, is well-known for her role in Casablanca and numerous other movies. She is the grandma of Elettra Rosellini Wiedemann, a food editor, and model.
16. Roald Dahl And Sophie Dahl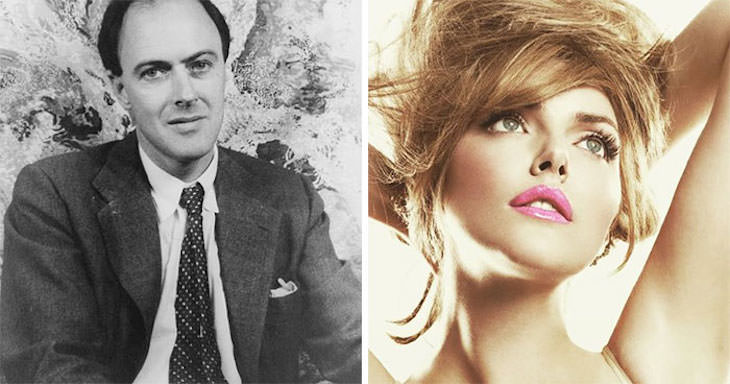 Image Source: Public Domain, Sophie Dahl
Sophie Dahl, the granddaughter of the legendary novelist Roald Dahl, followed in the steps of her grandad and published numerous books for both adults and children.
17. Albert Einstein And Bernard Einstein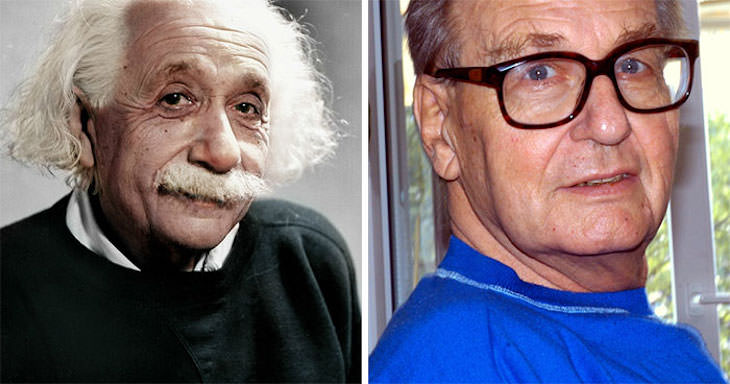 Image Source: Wikimedia Commons, Wikimedia Commons
One of three surviving biological grandsons of Albert Einstein is Bernard Einstein. He was an engineer throughout his career and received numerous patents in electronics.
Share this article with someone who would find it interesting!