1. "Spring Fog in Italy" (1907)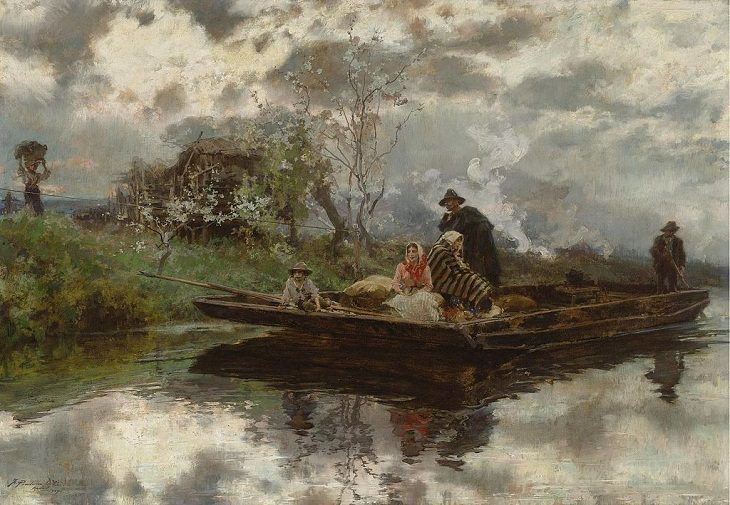 2. "The surrender of Granada" (1882)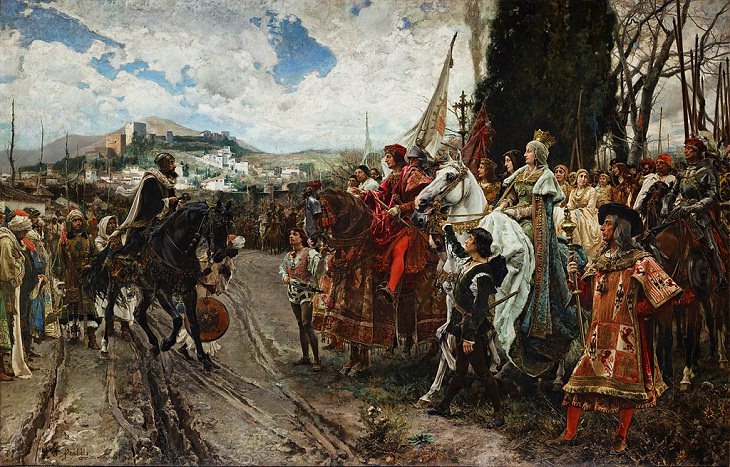 Shows Sultan Boabdil (left), who was the last Nasrid king of Granada (a city in Spain), handing over the city's keys to the Catholic monarchs, Isabel I of Castile and Ferdinand II of Aragon, in 1492.
3. "Doña Joanna the Mad" (1877)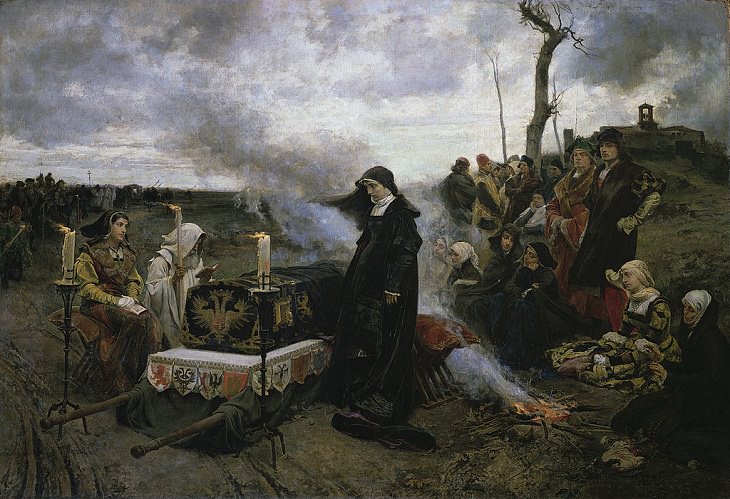 Depicts Joanna of Castile (a powerful state on the Iberian Peninsula during the Middle Ages), historically known as Joanna the Mad, holding vigil over the coffin of her late husband, Philip the Handsome.
4. "Queen Juana la Loca, secluded in Tordesillas" (1906)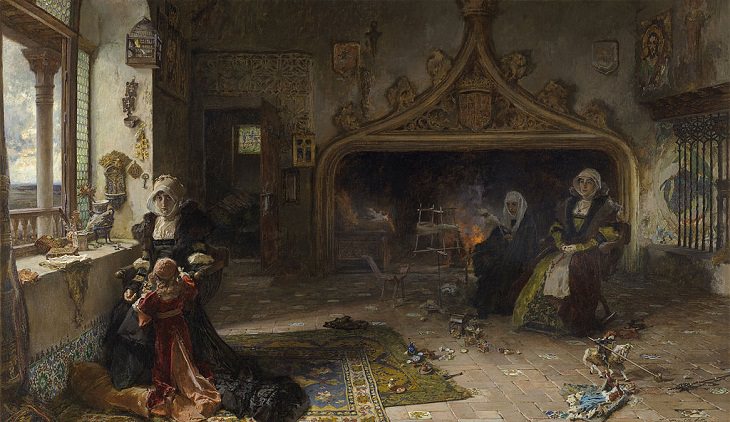 This work shows Queen Juana I of Castile (1479-1555) locked up in Tordesillas (a town in Spain). The queen remained there for several decades. Next to her is her daughter, Infanta Catalina de Austria (1507-1578), who went on to become Queen consort of Portugal after marrying King John III.
5. "Sale of fish on the beach in Vigo" (1916)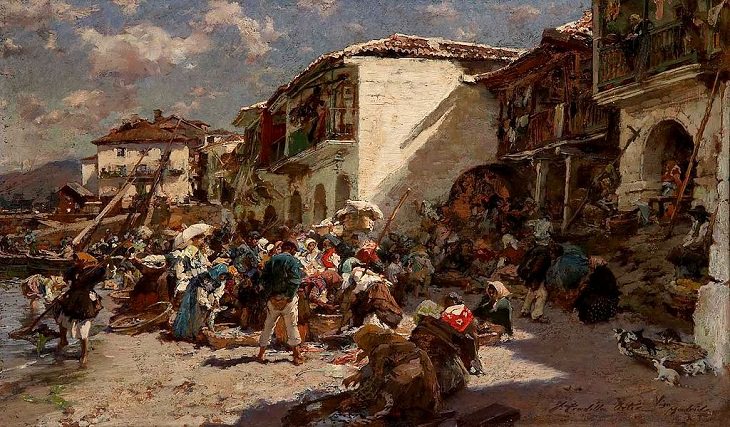 6. "Alfonso I of Aragon" (1879)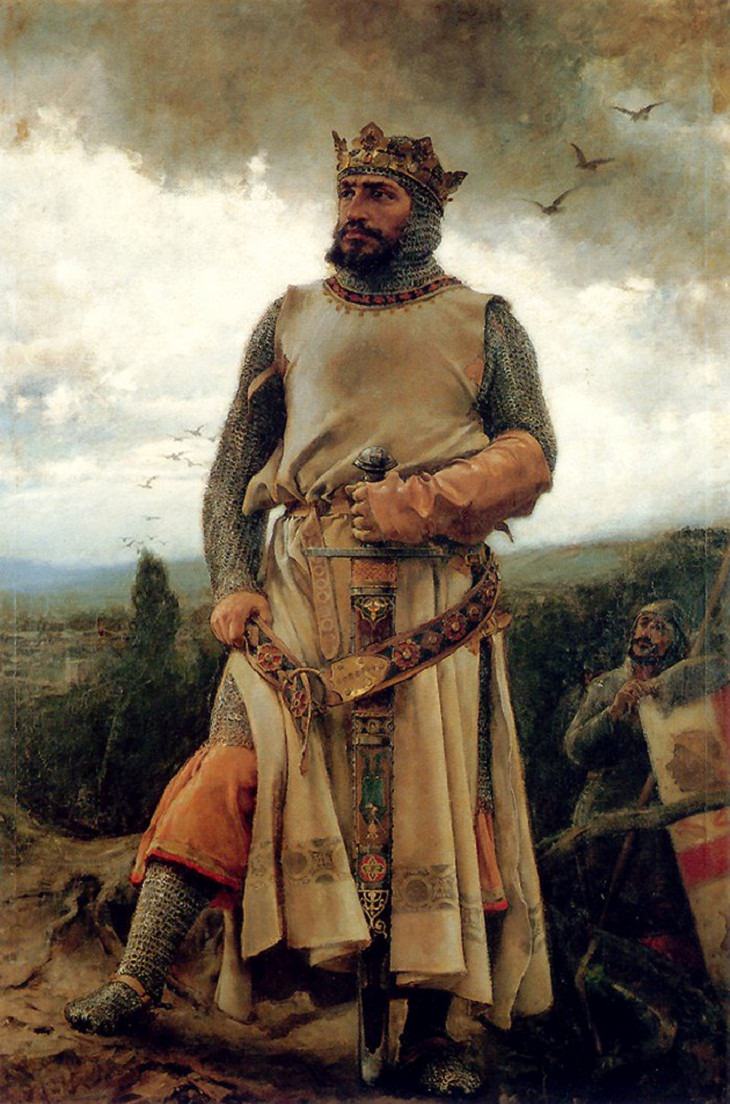 An imagined portrait of King Alfonso I of Aragon (1073 - 1134), who was the son of King Sancho Ramírez and Queen Felicia de Roucy.
7. "The Sigh of the Moor" (1892)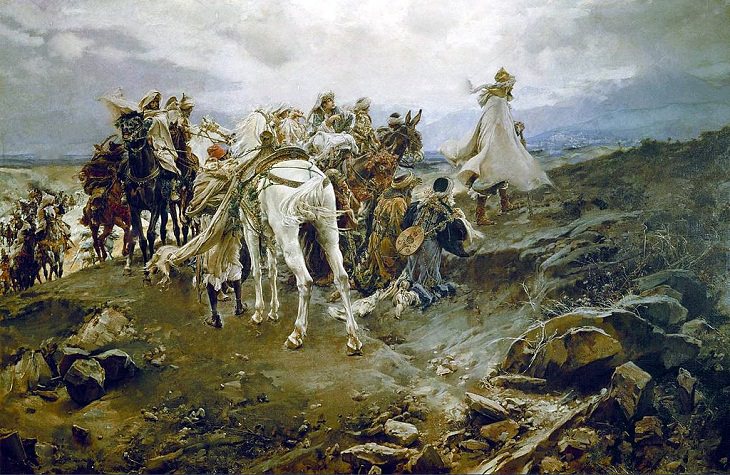 This work represents a poignant moment from the fall of Granada in 1492. Here, Sultan Boabdil is shown leaving his beloved Granada and sighing in sadness.
8. "Shipwrecked" (19th century)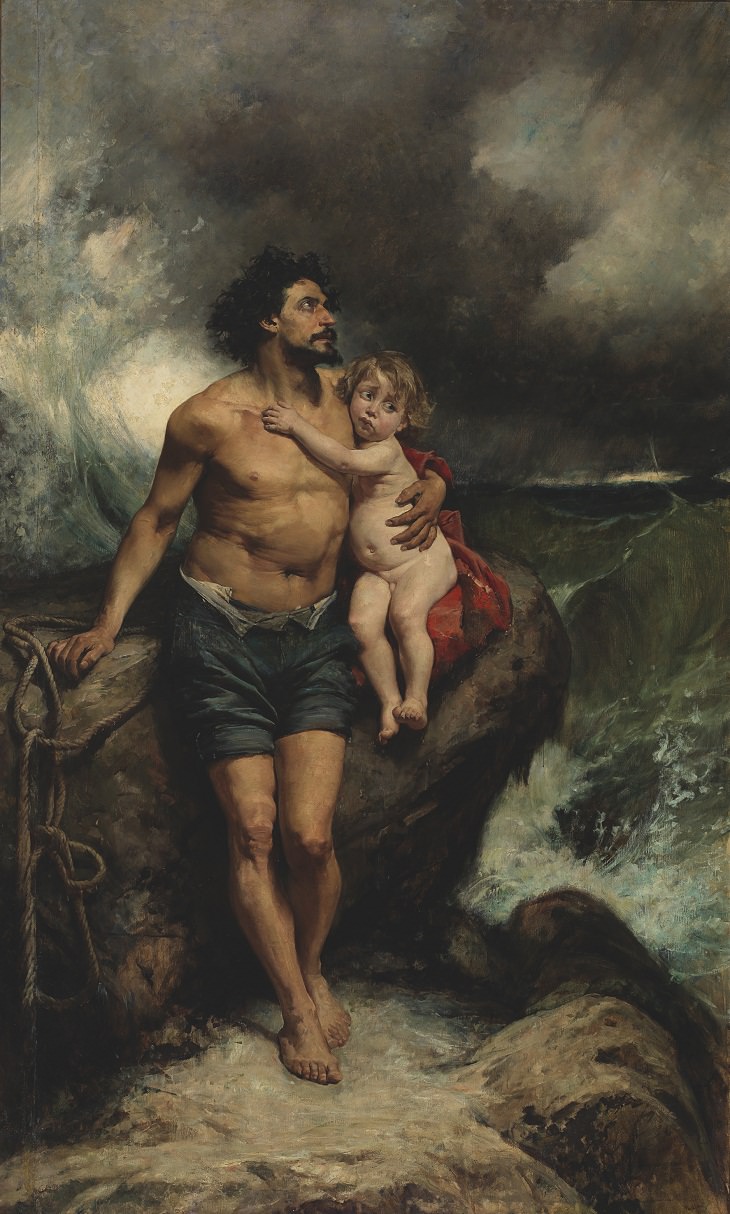 9. "Madrid party in honor of Méndez Núñez" (1870)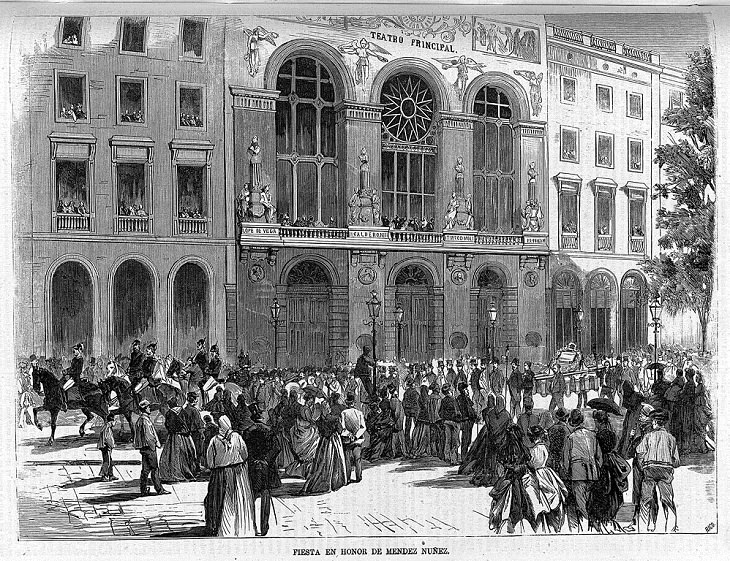 Shows a feast in progress that was apparently made to honor Casto Méndez Núñez (1824 - 1869), a Spanish naval officer born in Vigo, Galicia.
10. "Baptismal Procession of Prince Juan in Seville" (1910)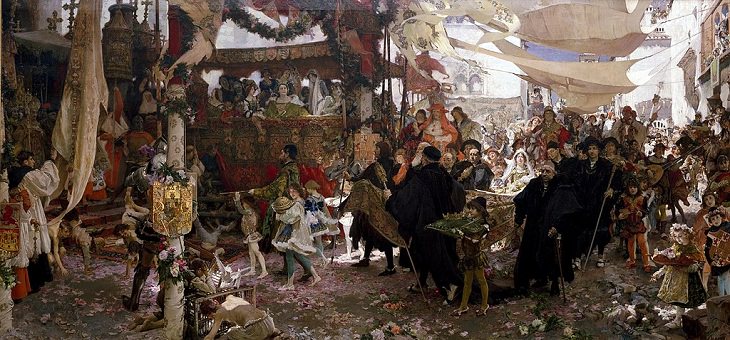 Shows the baptism procession of Prince Juan, son of the Catholic Kings, through the streets of Seville in Spain.
Share these beautiful paintings with other art lovers!