When you look really closely and analyze a painting, you soon realize that the base component of every work of art, be it the Mona Lisa or Starry Night, is color. In this way, art becomes an investigation, a scientific analysis.
This is the process you are invited to immerse yourself in when you look at the elaborate collages of Michael Mapes, an artist from Hudson Valley. The collages Mapes creates look like shelves crowded with tiny scientific specimens: scraps of fabric, glass vials, hair, herbarium, and colorful beads. Together, these seemingly unrelated objects form beautiful portraits and still lifes inspired by classical art.
Marvel at Michael Mapes' intricate collages below, and visit his Website and Instagram page to view more of his works.
"Blauw Girl" (2018)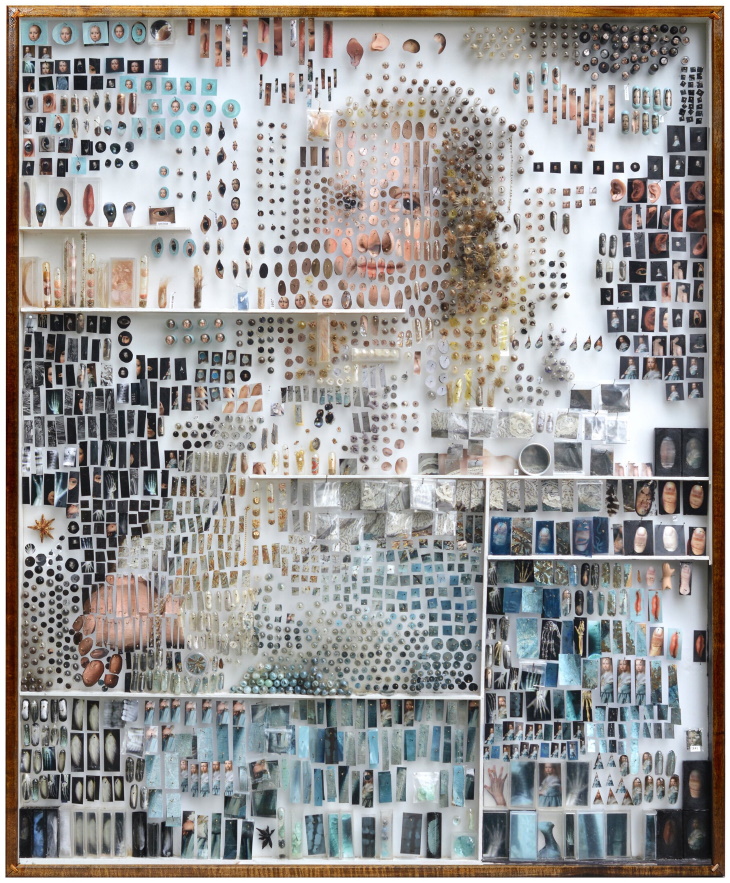 A closer inspection of the painting reveals that it's made using pieces of fabric, photos, glass vials, insect pins, hair, and thread, among other components
"HdP 02" (2016)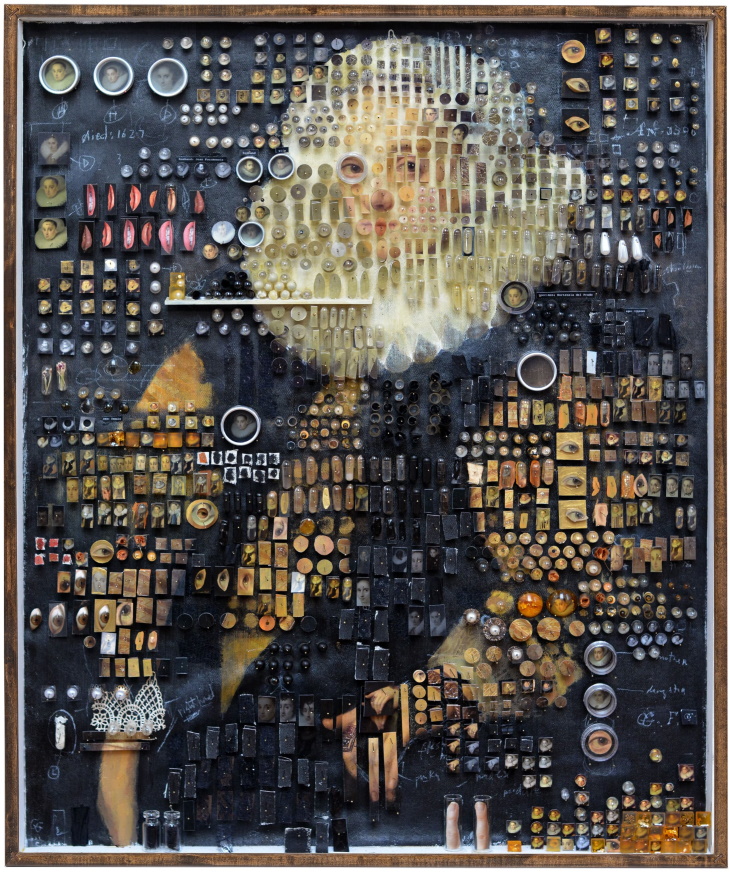 Each "specimen" (photographs, plastic containers, fabric, beads, and gel capsules) is carefully pinned onto the canvas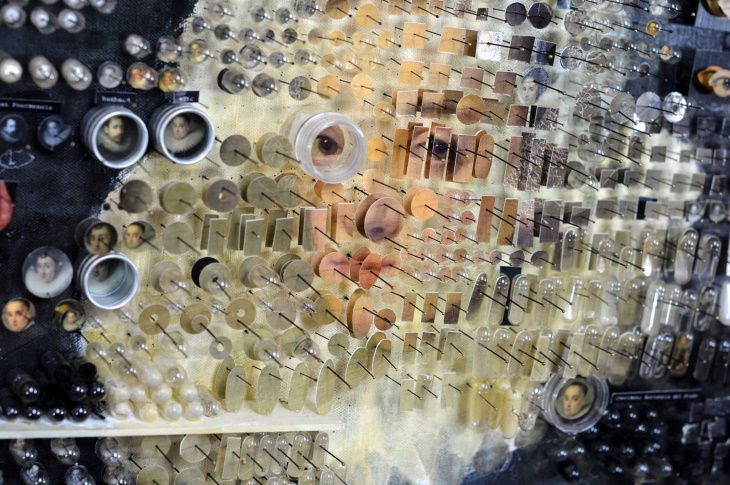 "Dutch Agatha" (2019
"Still Life specimens P4" (2021)
The concept of 'pear' is deconstructed using all aspects of the plant - from twig to leaf to fruit
"Dutch specimen MT1639" (2013)
"Dutch specimen MT1639" (2013) from up close...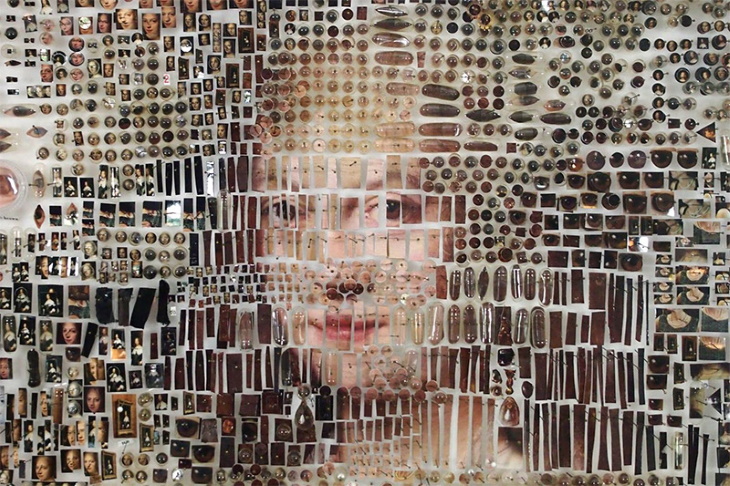 "Clelia" (2021)
A close-up look at "Clelia" (2021)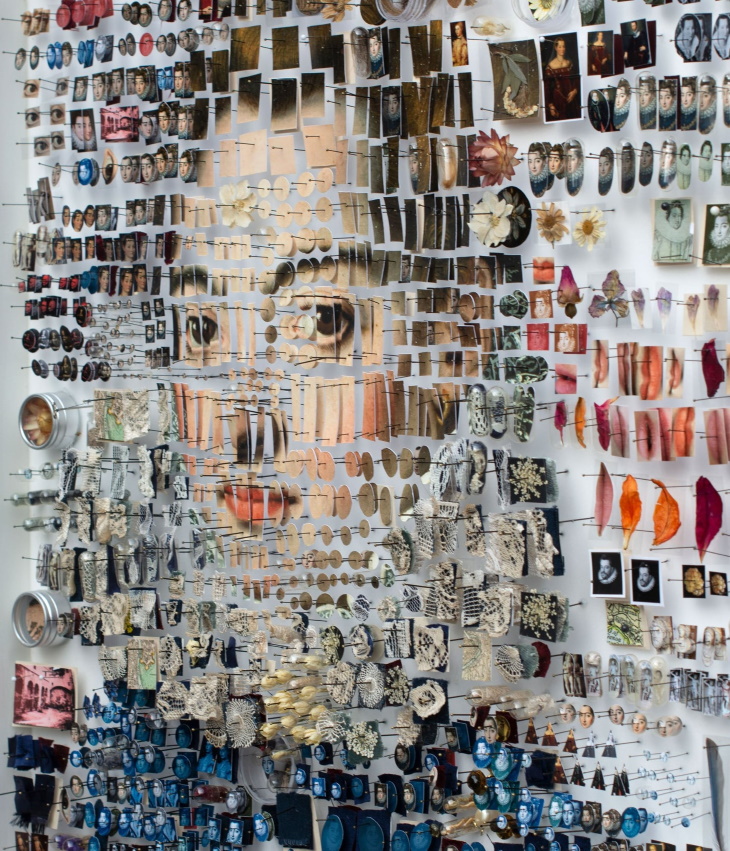 H/T: This is Colossal