Scuba diving is an extraordinary experience that gives you the most remarkable view of the underwater world. Swimming alongside a variety of marine life, getting a view of beautiful coral reefs and then pausing to take a look at the majestic sea creatures in their natural surroundings can be an ethereal adventure.
Those who are looking to experience the magic of diving underwater might want to take a look at this list. The compilation includes some of the world's best places where you can go scuba diving.

1. Great Blue Hole, Belize

Source: Wikimedia Commons
The Great Blue Hole has fascinated researchers and divers alike for years because of its unique natural design. After all, it is a very deep, wide, hole that is marked by coral reefs and is teeming with sharks. This enormous underwater sinkhole is located off the coast of Belize in Central America and lies near the center of Lighthouse Reef. The name "Great Blue Hole" was created by British diver and author Ned Middleton after he was greatly impressed by the place.
The hole is over 300 meters (985 ft) across and 125 meters (410 ft) deep and is said to include huge stalactites, dripstone sheets, and columns. It would make for a complete underwater adventure that would require many trips to cover the entire area.
2. Beqa Lagoon, Fiji

Source: Wikimedia Commons
Fiji is famous for its many diving sites but the Beqa Lagoon is widely regarded as the best one. With over 190 miles (305 km) of breathtaking coral reef, the Beqa Lagoon has a spectacular marine life where you are also likely to come face-to-face with multiple shark species in clear water.
Exceptional underwater topography and colorful soft corals mark some of the other noted features of the lagoon. Scuba divers here have traditionally found the Side Streets, Nisici Rocks, and Caesar's Rocks to be the most special places to visit for their unique formations, tropical fish and blue ribbon eels.
3. Thistlegorm, Egyptian Red Sea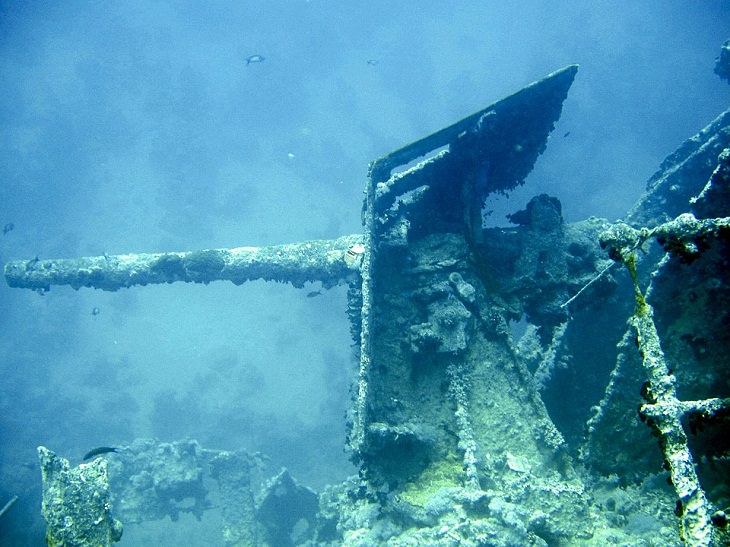 Located on the west coast of the Sinai Peninsula, the Egyptian Red Sea is widely known for its renowned wreck dive. In June 1941, a 125 meter (410 ft) long British army freighter called the Thistlegorm sank here after only 18 months of its launch. The freighter was loaded with wartime supplies during World War II that included tanks, aircraft, armored vehicles, jeeps, and Bedford trucks.
Over the years, the wreck of the cargo ship, which now lies on seabed, has become the biggest fascination for scuba divers. Apart from the wreck, you can also get to witness some great marine life inside the waters like turtles, schools of fish and big pelagic fish.
4. Cozumel, Mexico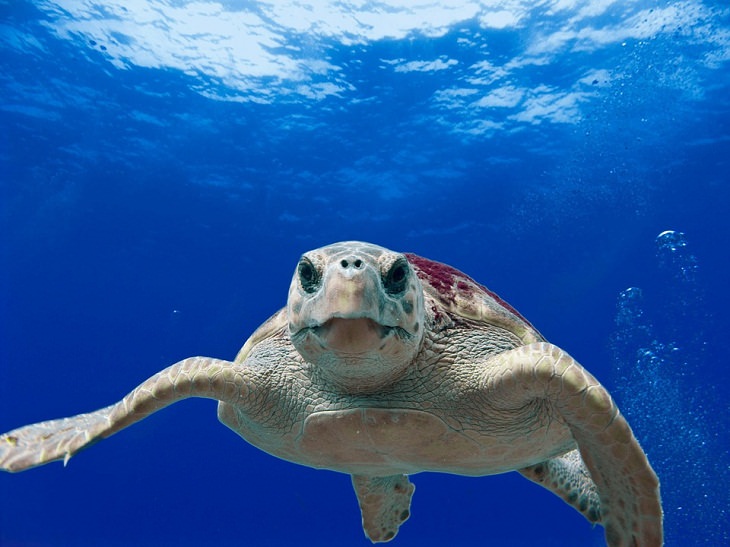 The name Cozumel was derived from the Mayan name for the island "Ah Cuzamil Peten" which means "island of the swallows". Cozumel is situated in Mexico's Yucatan Peninsula and has acquired its name as North America's prominent scuba diving hotspots.
Most of the dive sites around Cozumel are within the National Marine Park and is home to more than 26 species of coral and more than 500 species of fish. Hawksbill, green and loggerhead turtles have been successfully bred in the marine park, and you are likely to come across these magnificent creatures in one of your dives here.
Cozumel also has the world's second-largest barrier reef system, known as the Mesoamerican Reef. This reef system stretches over 700 miles and is the major attraction for scuba divers.
5. Palau, Micronesia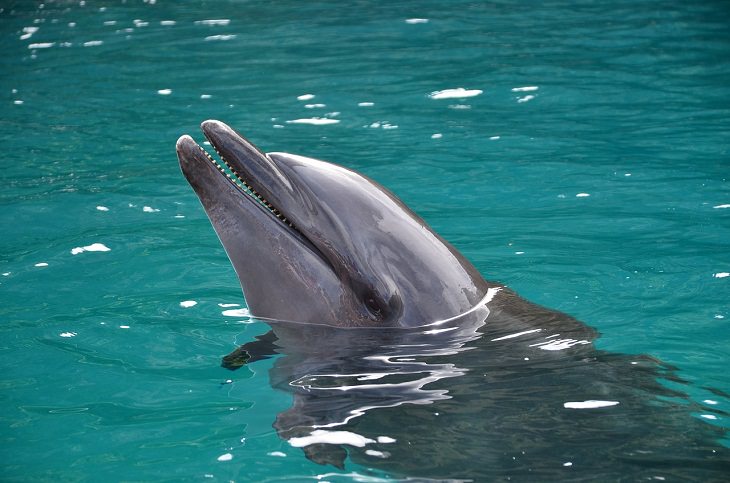 Micronesia, a majestic group of islands in the Pacific, is located in the middle of the Pacific Ocean and is about 4.025 km (2.500 miles) southwest of Hawaii. The biggest attraction here is the Blue Corner. The insane volume of fish and sharks that are found here can stupefy even the best divers but it is a sight to savor.
The German Channel (which has close to 70 diveable WWII shipwrecks), Peleliu Wall and Ulong Channel are some of the other famous underwater sites that should be viewed; for their extensive marine life, endless coral reefs and some of the cleanest and clearest waters you will ever see. If you are lucky, you will also get to spot local dolphins, turtles, grouper, and manta rays.
6. Sipadan Island, Malaysia

Source: Wikimedia Commons
One of the best things about Sipadan Island is that there is no real low season and diving can be done throughout the year. Located off the east coast of Malaysia's easternmost state Sabah, the Sipadan Island is home to 3.000 species of fish, hundreds of species of coral, and has plenty of manta rays and sharks along with green and hawksbill turtles.
In fact, the diversity of its marine life is the hallmark of this diving mecca. The variety of fish found in the clear waters here is astounding - barracudas, reef sharks, large schools of jacks and marauding bumphead parrotfish being some of the famous ones. It would certainly be a treat for divers with an interest in aquatic animals.
Wall diving (an underwater cliff face) is one of the other interesting activities that you can indulge in at Sipadan Island.
7. USAT Liberty Ship Wreck, Bali, Indonesia

Source: Wikimedia Commons
There are plenty of beautiful diving destinations across Indonesia but the USAT Liberty Ship Wreck is considered one of the most popular dives. Also known as the Liberty Ship Wreck, the USAT Liberty was a United States Army ship that was torpedoed by a Japanese submarine in 1942 during World War II and has since been lying underwater in the island of Bali. At 120 meters (394 ft) in length, the ship is gigantic and it will take you more than one dive to completely assess the breathtaking beauty of this wreck.
You will also find a great variety of hard and soft corals, sea fans, nudibranchs, gorgonians, hydroids, and anemones to photograph under the waters, along with many schools of tropical fish like Gobies, Big-eyed trevally, Jacks and Lizardfish. The currents are gentle and the water is clear, which should make your diving experience comfortable.
8. Turk & Caicos, West Indies

Source: Wikimedia Commons
Turks and Caicos is a group of 40 islands situated on the southeast of Miami, Florida, and is a popular diver's travel destination. You will find a rich variety of sea creatures in its turquoise waters that includes Orange Elephant Ear Sponges, Gray Reef Sharks, Angelfish, Horse-eye Jacks, Lobster, Snapper, Garden Eels, and Nurse Sharks.
However, the star attraction in the waters of Turks and Caicos are the sea turtles and the eagle rays. Divers have even spotted 9 meter (30 ft) long whale sharks right next to them on occasion, and you could be lucky to sight them on your first attempt.
Out of the 40 islands in Turks and Caicos, 3 are most preferred by divers – Providenciales, Salt Cay, and Grand Turk.
9. Kailua Kona, Hawaii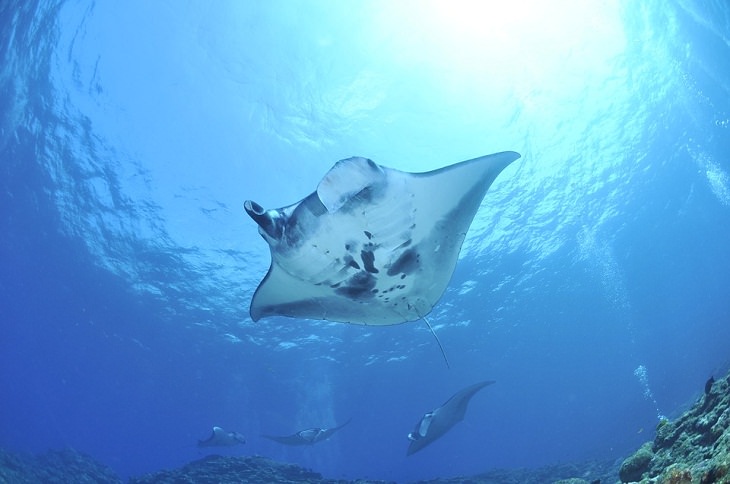 The underwater world around all Hawaiian Islands captivates divers from around the world. The Kailua Kona, located on the west coast of Hawaii, has become a favored spot for many divers especially because it offers something for all divers - clear waters, exotic marine animals, and vibrant underwater surroundings.
The biggest highlight here is the Manta Ray Night Dive where underwater lights placed on the ocean floor make for an absolutely spectacular visual sight. Getting to witness an array of marine creatures glowing with the lights underwater is a breathtaking and once-in-a-lifetime experience.
You are likely to be greeted by the sea turtle, spinner dolphins, pilot whales, and oceanic whitetip sharks on your dive at Kailua Kona. However, the Manta Ray is the lead attraction among divers and photographers.
10. Phuket, Thailand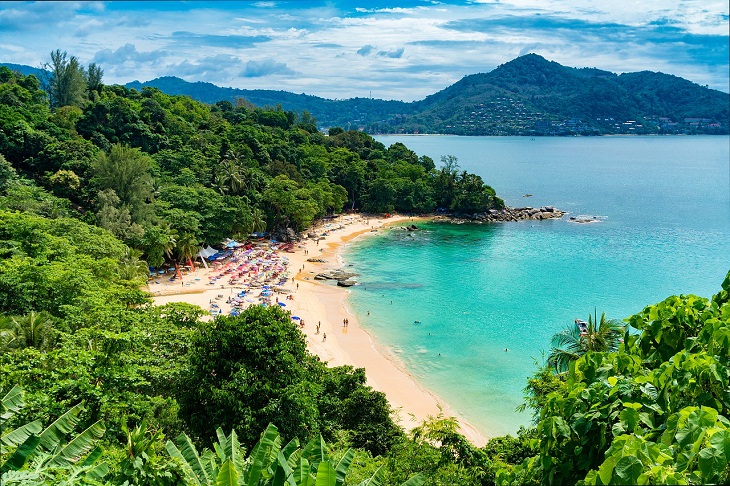 Phuket is a paradise for divers. This mountainous island in the Andaman Sea consists of some of Thailand's best beaches. Locals and tourists alike take great interest in scuba diving here owing to its pristine and emerald-green waters. Pretty-looking reefs, an interesting array of rocks, and fascinating marine life make for a great blend and that is where a majority of the beaches in Phuket score strongly.
Richelieu Rock, about 200 km (124 miles) northwest of Phuket, is one of the most popular diving sites there. It is famous for whale shark sightings but is also home to great schools of pelagic fish like jacks, barracuda, and batfish along with mantas, harlequin shrimp, and seahorses.
Suffice to say, one dive won't be enough to explore the entire area so ensure that you have a good number of days in hand to get a view of the best diving spots in Phuket island.

Related Articles:
10 Stunning Abandoned Islands and Their Eerie Histories
These 6 Ancient Ruins Tell Remarkable Stories of The Past
10 of the Most Beautiful Temples, Churches and Mosques